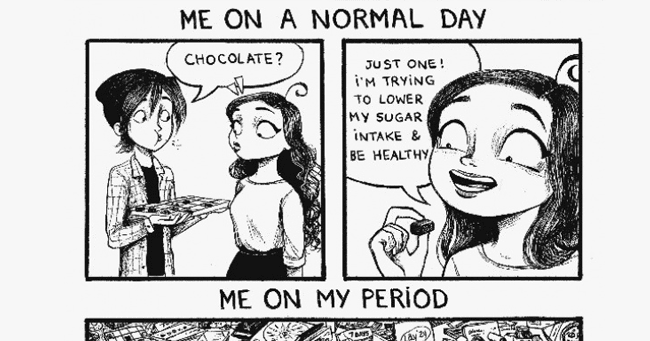 Woman is the most wonderful gift on this planet. Sometimes being a woman is not an easy task as there are so many moments that happen to them everyday such as some of them are sad, some funny. Life of a woman is quite different from man's life. Woman's life can be tough as they have to face several problems and there is no one who can argue with this fact.
The modern culture promotes the image of modern women which is absolutely perfect to convince yourself. The famous artist Cassandra Calin portrait the comic strips about the not so simple life of a woman.
Here in this article we have selected some of the best images from a woman's day to day life. Have a look:
Women are very much possessive for their lipstick and they don't want to ruin their lipstick as it is the most essential makeup part of beauty which makes them look attractive and gorgeous.