The end of the winter is in sniffing distance as the days turn warmer and the evenings begin to grow lighter. And as spring wafts its heady aromas of daffodils and snowdrops, our thoughts turn to springtime wardrobes and more lightweight, brighter outfits.
It might not quite be time to bundle our Oodies into vacuum-packing zip bags, but it's undoubtedly time to think about the year ahead. And the fashion trends that will help us out of the social slump of the last couple of years.
Sure, the pandemic might not have been kind to our waistlines, but it's time to look to the future, and 2022 is set to be the brightest springtime collection of the 2020s so far. Phew – at last!
So, put your feet up, grab a warm cup of something comforting, and start planning YOUR look for springtime 2022.
Low-Slung Waistlines
Sure, the past decade may have been more about high-waisted denims that pack you up into a neat little parcel. But 2022 is seeing the return of that Noughties' obsession with low-slung waistlines.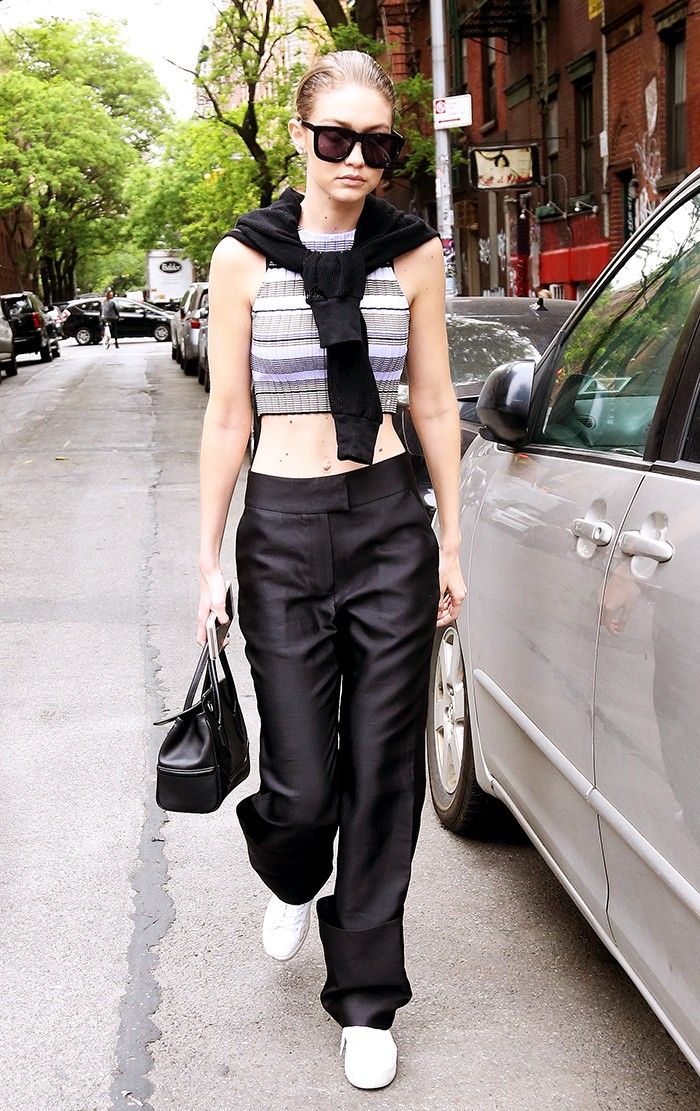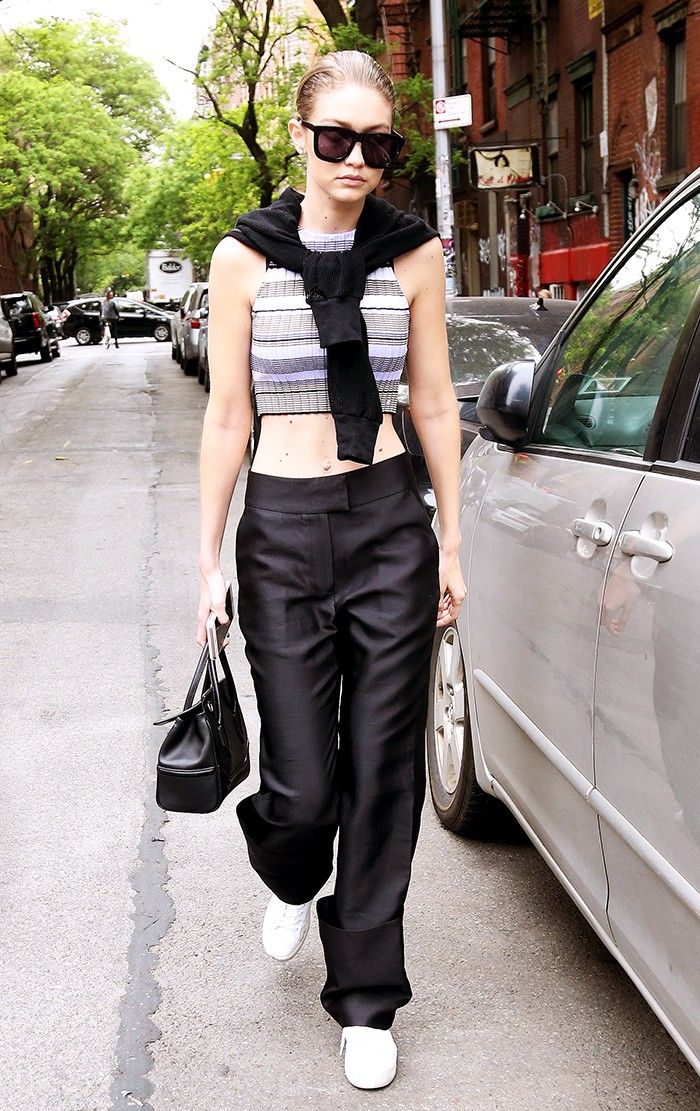 Low-slung waistlines show off the midriff if you're confident to show it off. Alternatively, if you'd prefer to show off less flesh, take the lead from Rihanna, who sported low-slung jeans with a sleek, stylish blazer and killer heels. This is definitely the approach for office-appropriate attire if you're returning to the workplace after the stay-home orders of the past couple of years.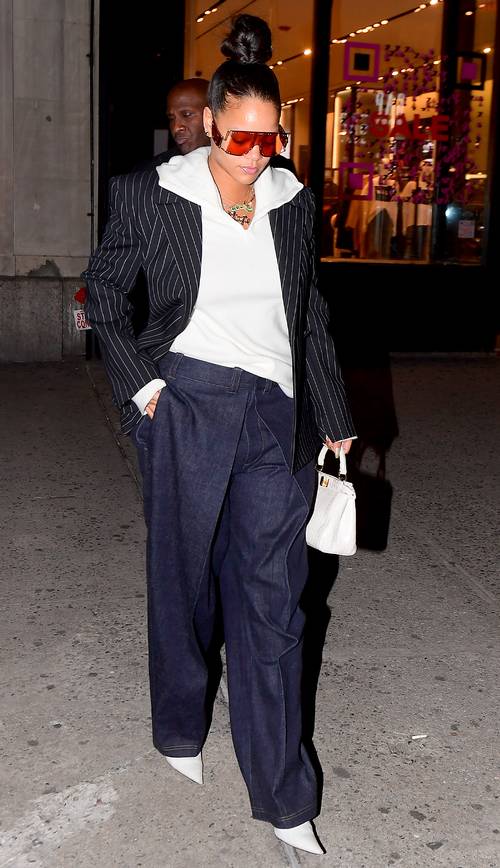 For extra drama, go for crop tops (if the weather permits), or there's no shame in pairing your comfy low-slung pants with an oversized springtime knit if the temperature is not on your side!
Low-slung pants have appeared in the 2022 springtime collections of:
Versace
Tom Ford
Staud
Cynthia Rowley
Pleated skirts
Those lovely, flowing pleated skirts are back with a vengeance – and that's no bad thing. This super-elegant look harks back to the 1970s but – in all honesty – has never really been very far from sight.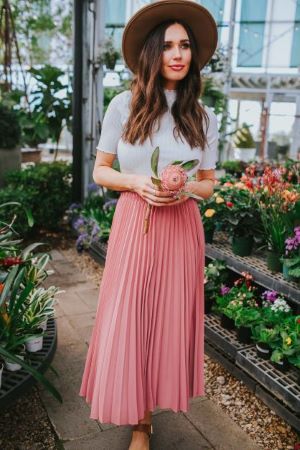 Think those sexy tennis skirts of 1980s Wimbledon icons, and you're catching up with the 2022 vibe. But one of the most exciting things about pleated skirts in 2022 is the variety in styling, from the tennis skirt mini to the sophisticated, more conservative midi.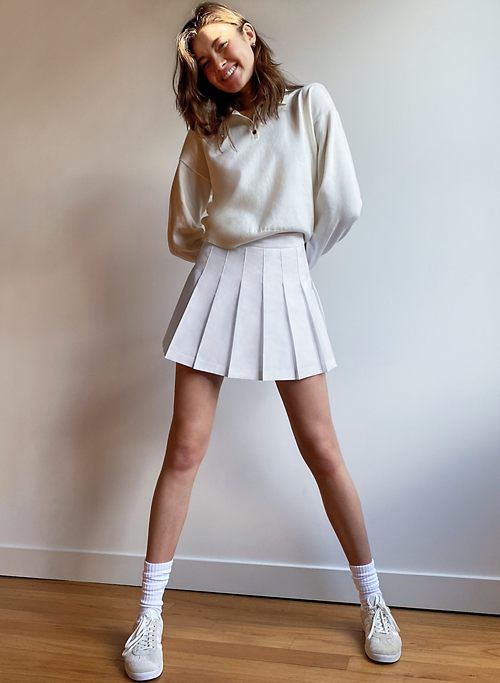 This makes the pleated skirt one of the year's most wearable trends, appropriate for all conceivable occasions. And even better: there are literally no rules regarding styling – patterned, monochrome, colorful, or leopard-print; the choice is yours.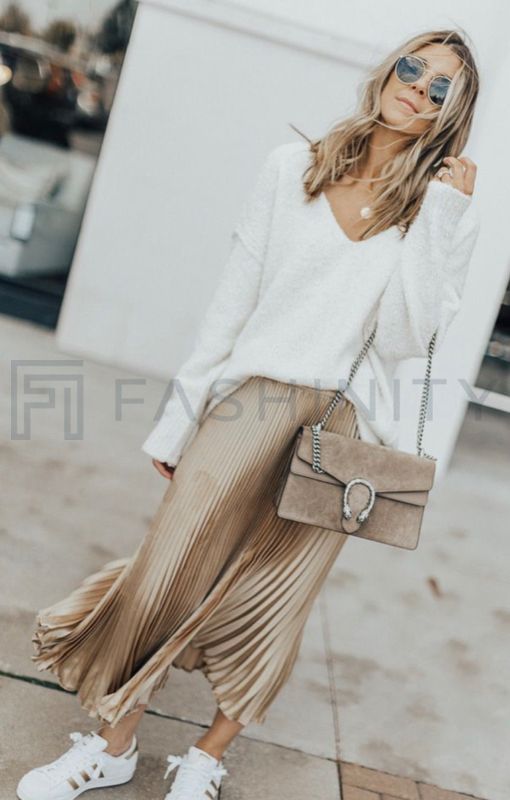 And combined with a glam knit or a tiny little bralette, if your skirt is pleated, you're bang on the buck.
Pleated skirts are appearing on runways courtesy of:
Rejina Pyo
COS
Erdem
Sandy Liang
Liquid Metal!
You should never be afraid of a little glitz, but shimmer has relied heavily upon sequins in the past, which can be pretty bad for the environment.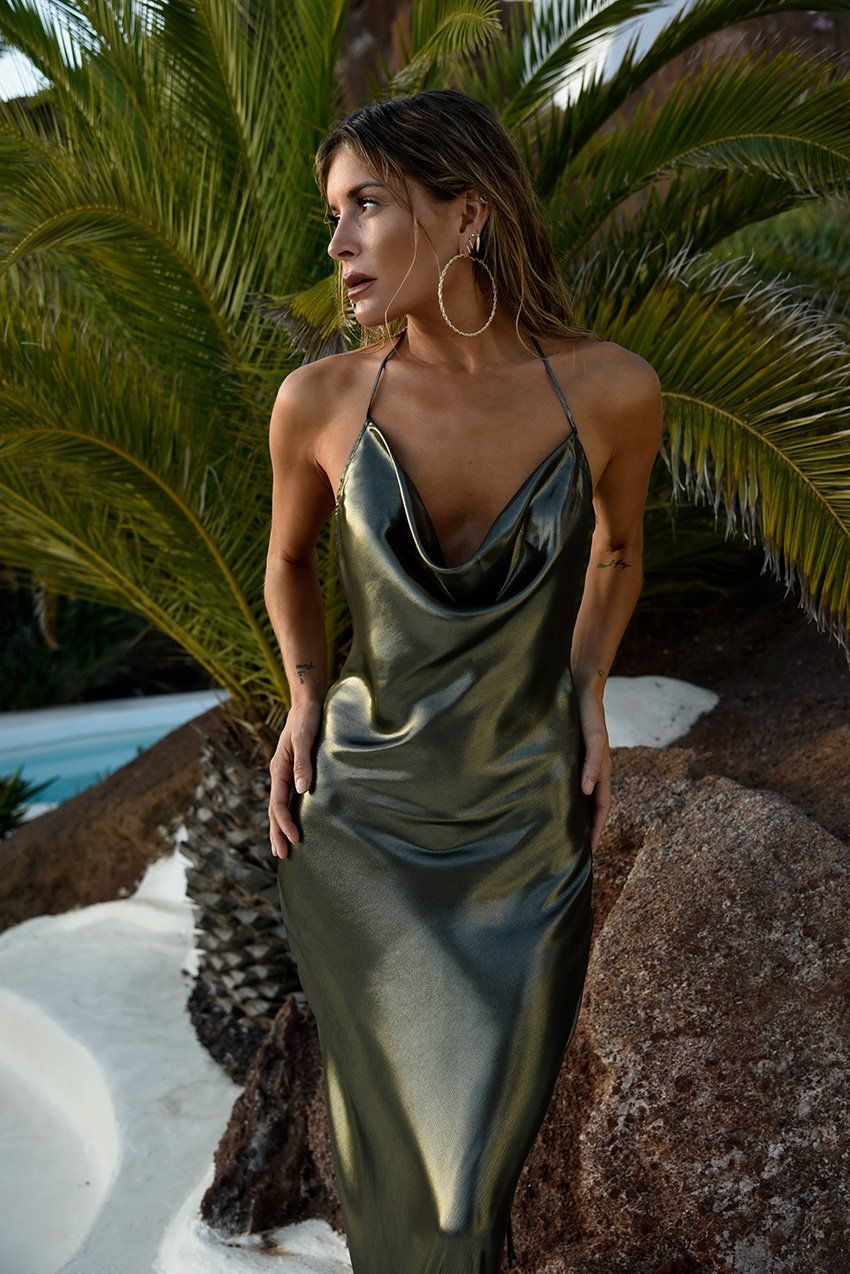 So, it's exhilarating to discover that some of the top designers are turning to metallic-style yarns to create stunning garments that shimmer and slide around your body, like molten metal.
Liquid metal sheens offer a more grown-up approach to glamorous glimmer, borrowing shimmer from golds, silvers, and bronzes – just like the Winter Olympics!
This crushed silk lamé blouse by Michael Kors offers high-style glamour with its liquid-like sheen and puffed sleeves.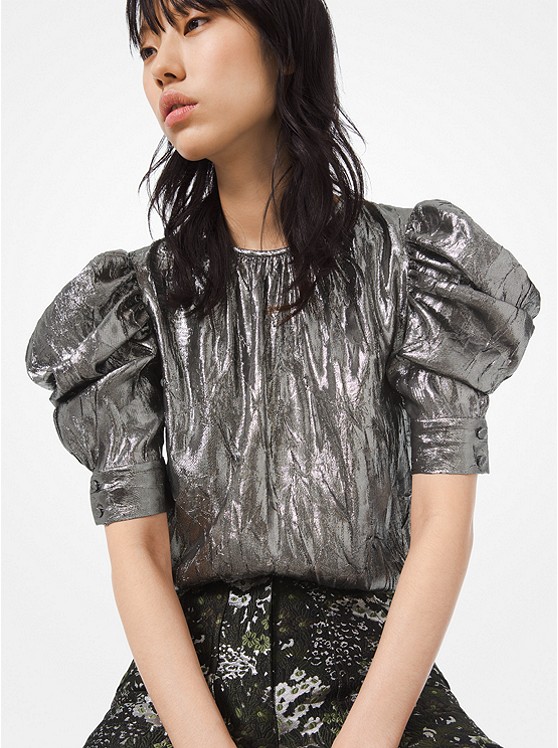 Liquid metals can be seen in the 2022 springtime collections of:
Fendi
Paul & Joe
Tom Ford
Versace
Ultra-Minis
Those super-stylish ultra-mini minis that adorned the runways of 90s supermodels are back with a vengeance, offering everyone a little choice if the pleated skirt is just too much – well, material.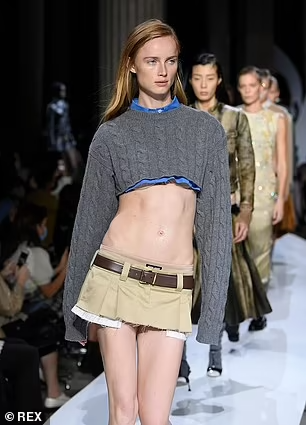 Ultra-minis expose at least half of the thigh above the knee, helping make a statement with color that will get heads turning in your direction. Hemlines are rising for super-statement shades of electric blue, Fanta orange, and lime green, while prints bring a punky aesthetic to the timeless look of the miniskirt.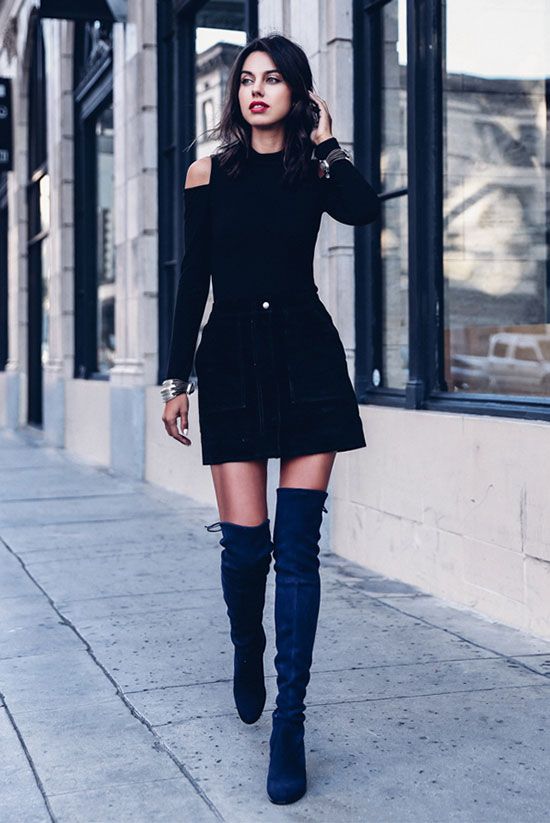 Go for miniskirts with attitude paired with big boots or sneakers, or opt for the uber-sophistication of a mega-pin heel for that ultimately shapely calf muscle.
Ultra-minis have been seen in the 2022 springtime collections of:
Prada
Dior
Versace
Moschino
White!
White is one of those colors that comes and goes, but it never truly goes out of style. For springtime, though, white brings that elegant sophistication to any wardrobes. And this season, designers have been embracing the white dress suit in a big way.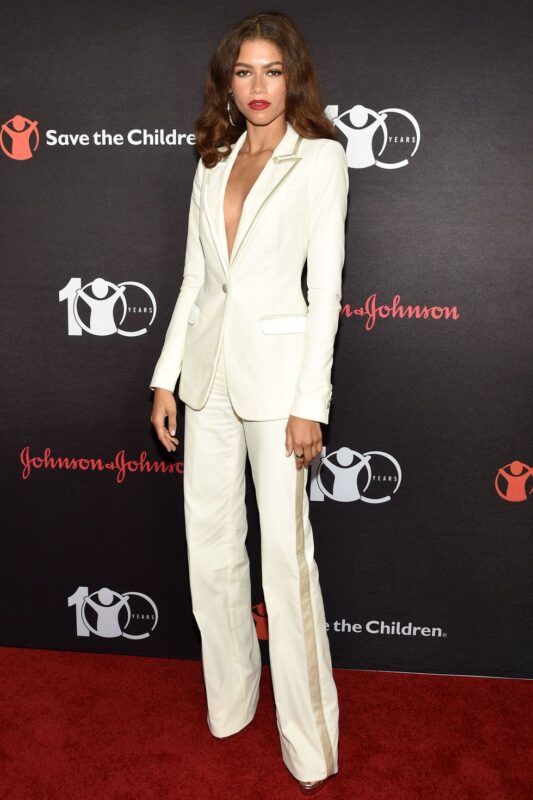 Designers indulging in pure white are:
Peter Do
Michael Kors
Erdem
Teatum Jones
Highlighter Yello!
Yes, from pure white to that luminous yellow you get when using a highlighter pen on a document. Neon yellow is set to become one of the most striking looks for spring and summer 2022.
Not for shrinking violets!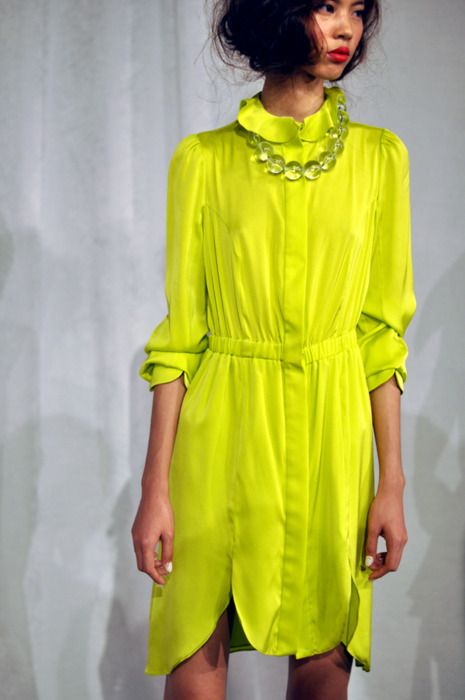 From funky evening dresses as above to glamorous skirts that stand out in a crowd: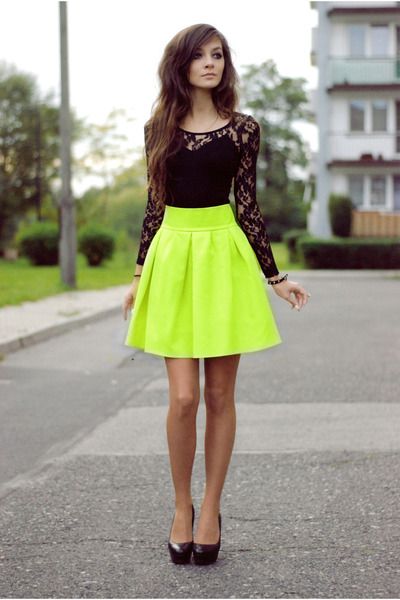 Designers bringing a little zing of highlighter yellow are:
Get your springtime wardrobe at the ready!
So, there you have it. Some style ideas from the runways of some of the world's most popular and innovative designers. Of course, you might not have the budget for top designer labels, but what happens on runways arrives in the budget stores as quickly as you can click your fingers.
Go for bright colors, pleats and minis, white suits, and stunning liquid metal fabrics this year, and be ahead of the game!
Let's put the drab loungewear obsession of stay-home clothing to one side and get out into the world once more, with a style statement that gives us the zing of springtime – even before you've stepped foot outside the house.