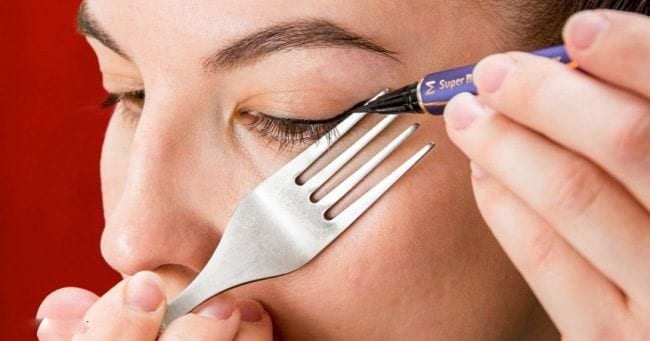 Makeup has incredible powers and introduces you to a whole new look. Women adore makeup because it has the ability to give endless looks. With the help of makeup, women can become anything they want to be and really has nothing against them. Women use makeup as confidence and self-esteem builder. She uses makeup to feel prettier and sexier as in today's time a woman is often valued by her appearance. But even your smallest mistake can turn your good day into a bad one.Your inappropriate way of doing makeup can leave you frustrated, confused and irritated. So there are few things women should keep in mind while doing her makeup.
1. Getting the right contours for your face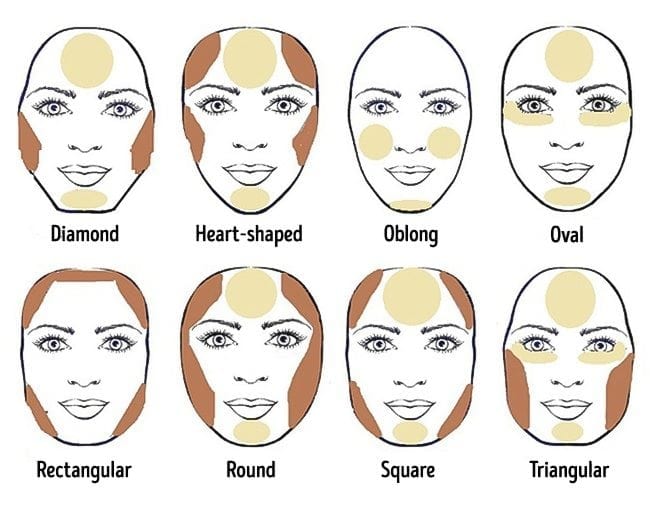 Face contouring is the base of your whole makeup as contour bring the light back to your face. For getting the perfect look one should choose the shade of the contour cautiously, it should match your complexion. Your face shape plays an important role during the application of foundation. Women should high light her face structure with contour keeping in mind her face shape.
2. Two principles for shaping your eyebrows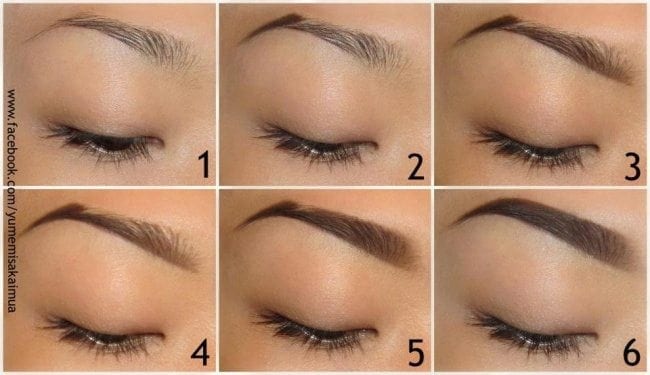 While you are drawing your eyebrows keep 2 things in your mind
Eyebrows should be drawn in accordance with size of your eyes, if you have small eyes then try not to draw thick looking eyebrows.
For balanced look manage the distance between your eyes and the eyebrows.
3. Applying eyeliner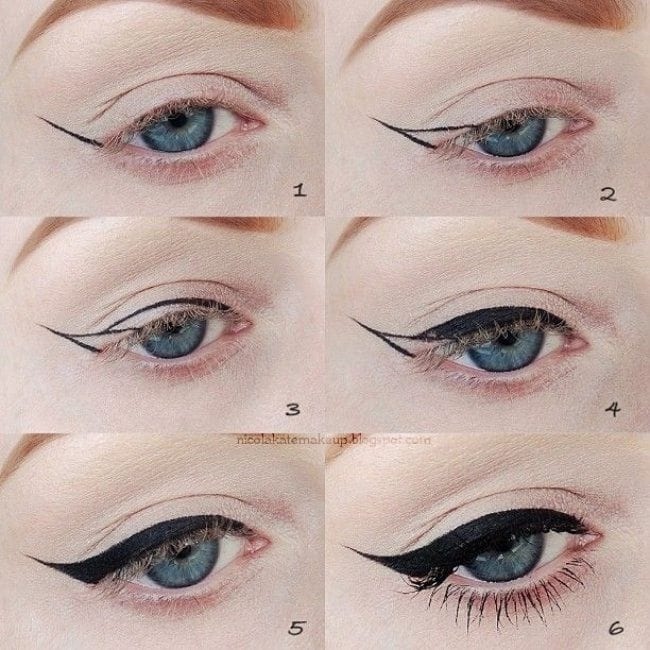 We all know that applying eyeliner and getting perfect eyeliner is not everyone's cup of tea as it needs a lot of patience and stability. If you are not that experienced in using eyeliner then first start applying from the middle upper part of your eyes and then draw arch at the outer corner of the eye and draw it according to the shape of your eyes.
4. If you are applying makeup in the comfort of your own home , use a spoon or a fork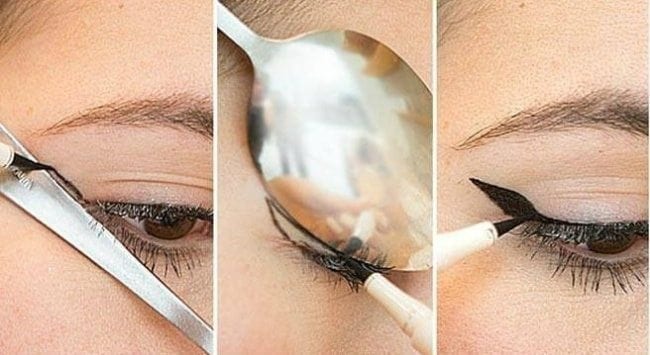 For getting a perfect shape of eyeliner try to draw it with a spoon by holding the handle against the outer corner of your eyes and draw a straight line and then flip the spoon an using the rounded part of the spoon create a perfect curve and then draw the line across your lash line.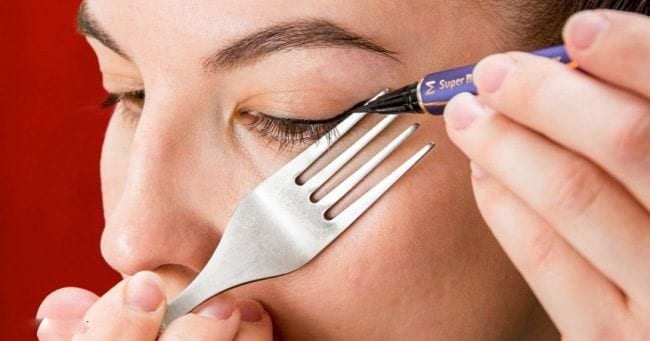 5. Don't forget about your credit cards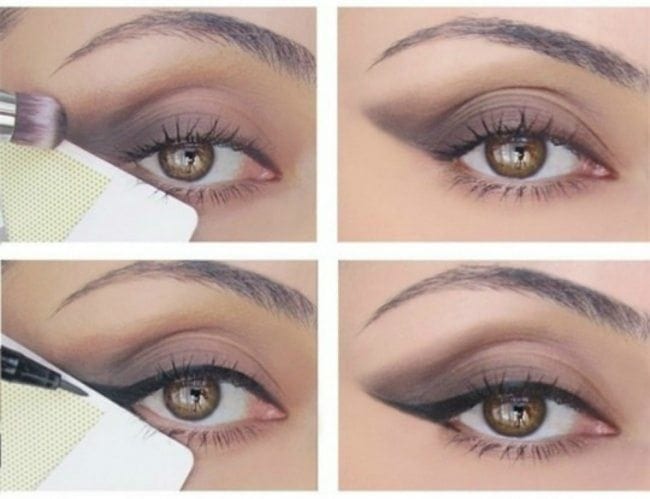 Your credit card can also help you in getting a perfect winged line. Hold a credit card against the outer corner of the eye and then draw a straight line and after that draw the line across your lash line keeping in mind the shape of your eyes.
6. Use tape instead of extra supplies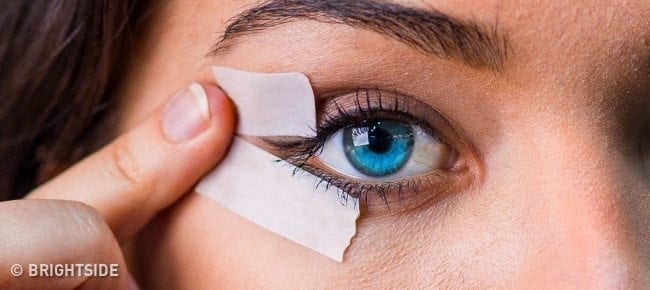 Forgetting winged eyeliner without using extra supplies you can use a sticky tape. Apply a tape underneath the eye so it points towards the end of the brow and then draw a straight line and then apply it to your lash line and give it a smooth finish.
7. To keep your eyelashes curled longer , heat up your eyelash curler with your hairdryer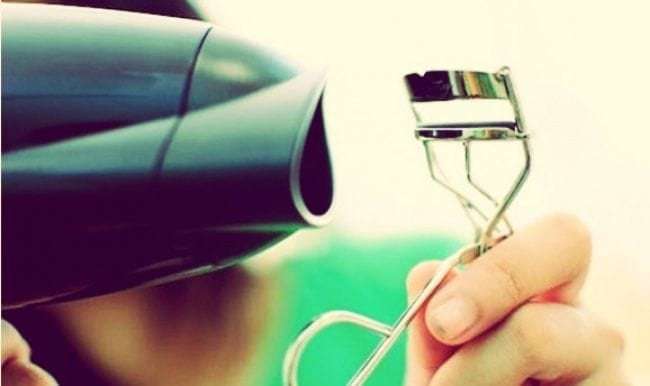 To get more curled eyelashes use the dryer to heat up your eyelash curler as it will change it into a tiny curling iron and will provide you flawless lashes.
8. Remove excess mascara from the brush before applying it to avoid clumpy and matted eyelashes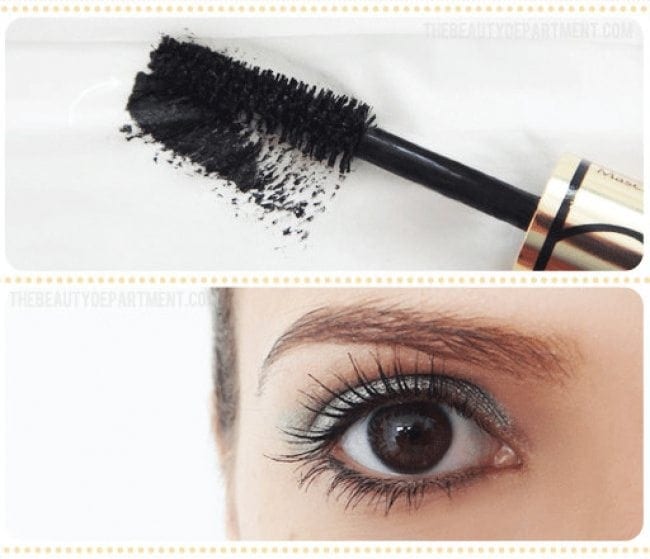 Applying excess mascara would give your eyes clumpy look and make them heavy too. To remove excess mascara one could use brush as brush bristles will be beneficial in removing excess of mascara.
9. There are two ways to make your lips look fuller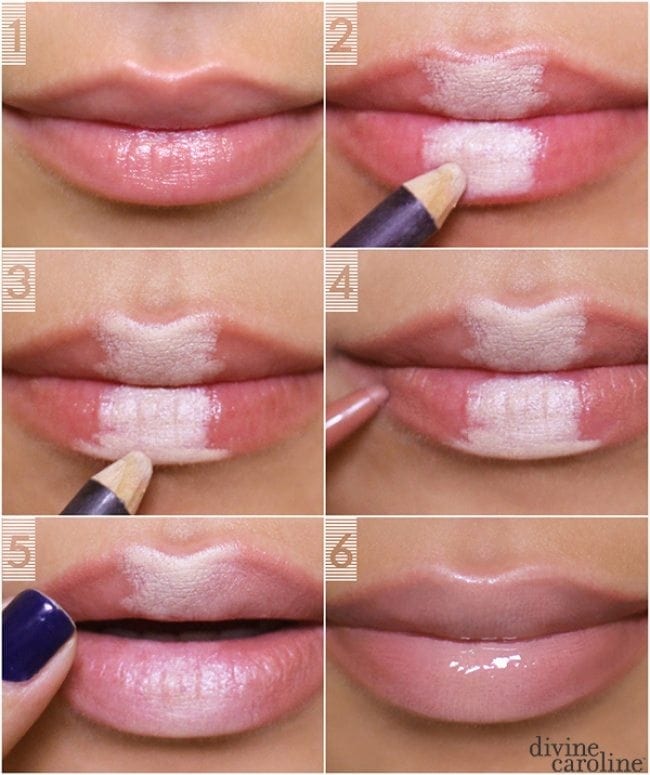 If you want to make your lips look smooth and fuller then before applying any lipstick apply a primer or balm first and apply light concealer on the mid portion of the lips and outline that part, also apply light concealer on the outer sides too and then apply lipstick after that.