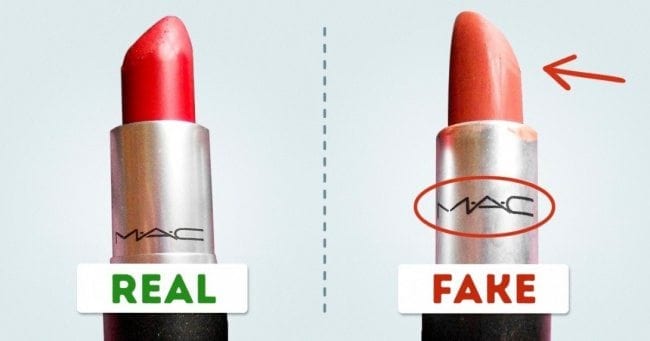 We know that the number of fake products is increasing and due to this it's getting harder to distinguish between what's real and what's fake. We get played because we don't get much access to authentic products so we end our search on make up sales on website and independent boutiques. There are few differences one can easily notice between the real and fake products. To check the authentication of the products there are few ways which are elaborated below.
 1. Buy cosmetics from authorized retailers only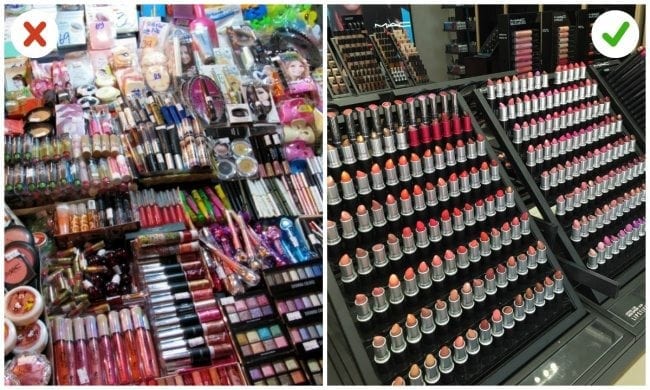 Authentic Products Company mostly does not offer their products through street vendors, flea market or unauthorized online retailers because it affects the authenticity of the product. So before buying any branded cosmetic from independent boutiques make sure that they have authentic products by checking the list of retailers. The best advice is to buy the products from authentic retailers, it may be a little bit expensive but it could save you from getting played.
2. Pay attention to the packaging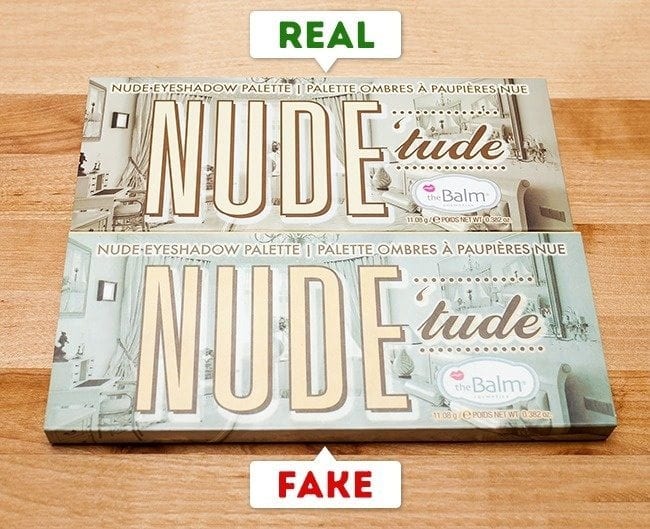 Sometimes You may find it difficult to create a difference in between the fake and the real product because both of them can have same packaging cover but The real products come with the proper finishing of the packaging process and most of the time they real products are little bit heavier in weight than the fake one so this is another way to differentiate between the fake and the real product.
3. Check the bar code , serial number and manufacturing information

Serial number, bar-code and manufacturing information are the most important part of a cosmetic /product to define its authenticity.  Every authentic product has proper serial number and bar code on them. It explain the consistency of different  element present  in the product and in several language so even if  there is  one part of the information  is missing then it questions the authenticity  of the product.
Click Next To Full Article