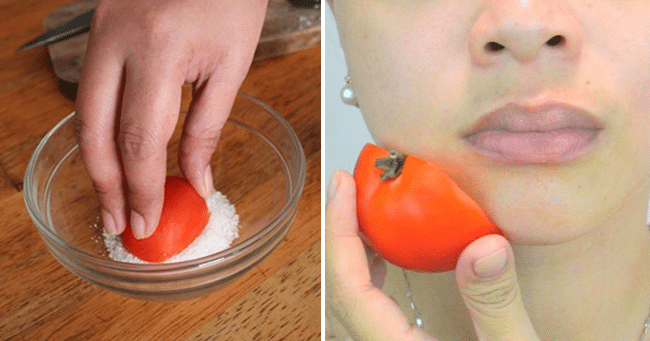 Tomatoes have an intense ability to even your skin tone and provide you a natural glow on your face that get lost because of the pollution and sun tan. it contains sufficient amount of vitamin c which is known for skin brightening . And for better results you can also combine them with other ingredients like sugar, salt and much more. Application of tomato juice on your face can you out in getting rid from acne , pimples and marks and you can get much fairer and whitened skin.
Tomato face pack tips to get blazing skin routinely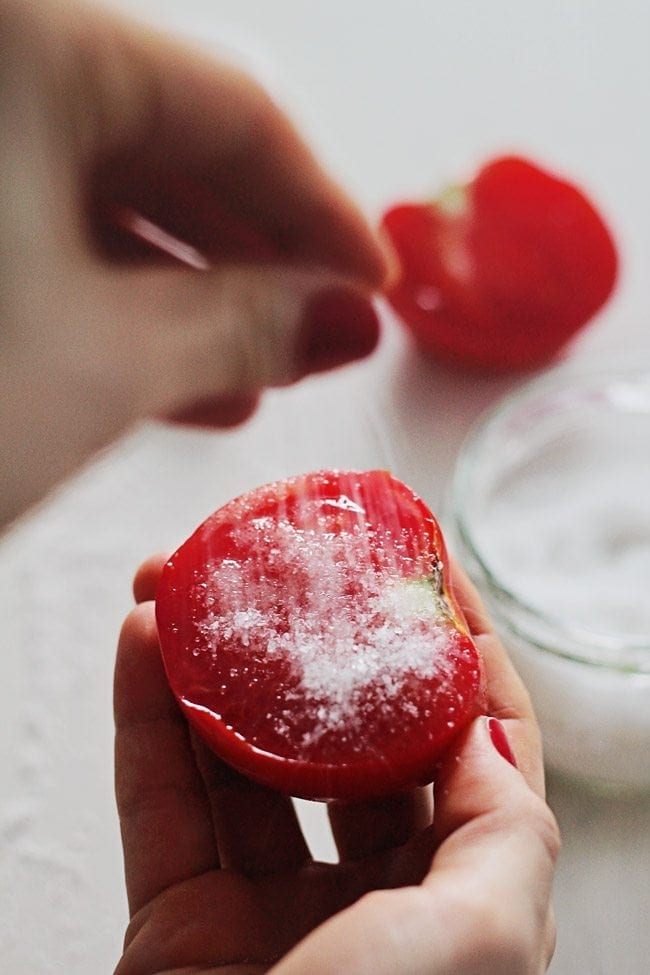 For this face mask you will need mashed tomatoes, oatmeal and curd. First of all take some mashed tomatoes or mash some tomatoes and add some oatmeal to it and mix it properly.
After adding oatmeal then ass some curd and blend it properly to receive a desired face mask.
Now apply this mixture on your face and neck and leave it for atleast 20 minutes and then rinse it off. This face mask will help you out in getting rid of suntan which is a common thing nowadays.
For removing sun tan there is also an alternative method that includes tomatoes mash some tomatoes and add half of a lemon juice to it.
And apply it on the affected area and let it stay until dries and then dab some water on it and scrub cautiously before rinsing it off.
Fuller earth when combined with tomato juice can help you in getting rid of black heads. Add some tomato juice to sufficient amount of fuller's earth and apply it on your face.
Do not forget to leave it for atleast 15 minutes or until it dries completely and wet your palms a little bit and rub on the affected area and then rinse it off using Luke warm water.
Tomato as the scrub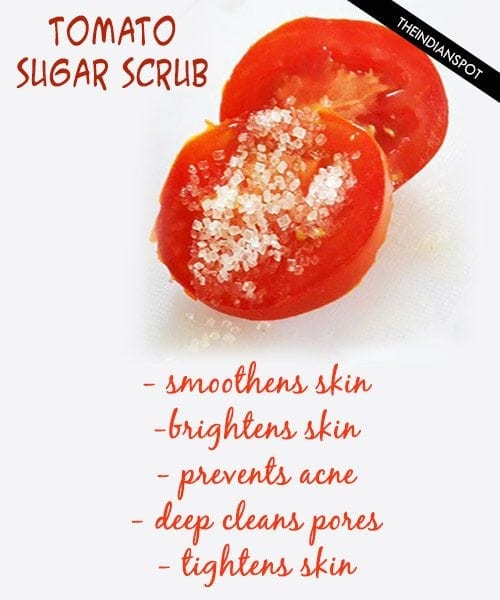 For this remedy you will need a tomato, sugar.
Take some sugar in a bowl and then do half of a tomato and dip it in the sugar bowl, it will make the sugar to stick to the tomato.
Now massage gently this half piece of tomato on the face, this will be beneficial in removing the dead skin cells and exfoliates the skin.
Tomato for the open pores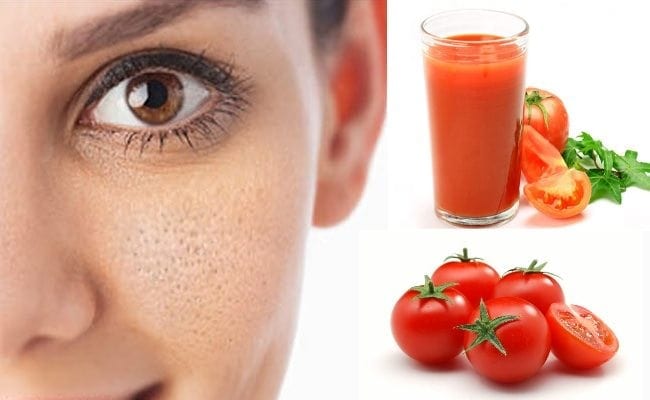 For this remedy you will need a tomato, a lemon and a cotton swab.
First of all 2 tspn of tomato juice and it should be pure and add 2 tspn of lemon juice and mix it well.
After mixing it well soak cotton swab in it and apply it slowly and continuously massage on your face.
Let it stay for 15 minutes and then wash it off using cold water.