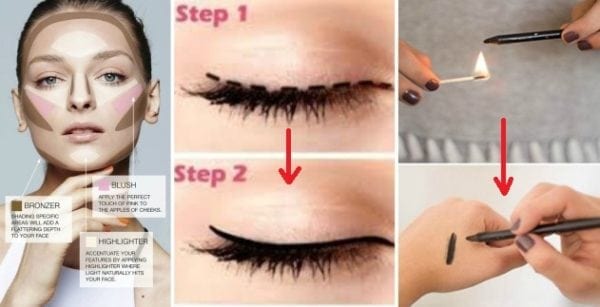 Beauty has its own importance in every woman's life and make up plays an important role in it.Make up is the most essential and common routine for every women. a perfect makeup makes you look more attractive and glamorous. Creating a perfect Eye makeup is not an easy task at all even for the seasoned beauty buffs. Everyone is not a professional makeup artist. We face some difficulties while processing to achieve that desired look.
In this article we will guide you the easiest way to do a perfect makeup without any difficulties. It will be very helpful in saving your time and provide you the look that you wanted for. All you need to know about these simple tips that will definitely explore your look.
1. HOW TO MAKE CHEAP MAKE UP WORK FOR YOU
Shading a specific area will add a flattering depth your face. Apply the perfect pink touch to the apples of cheeks. You can also use the highlighter to the light affected area of your face.