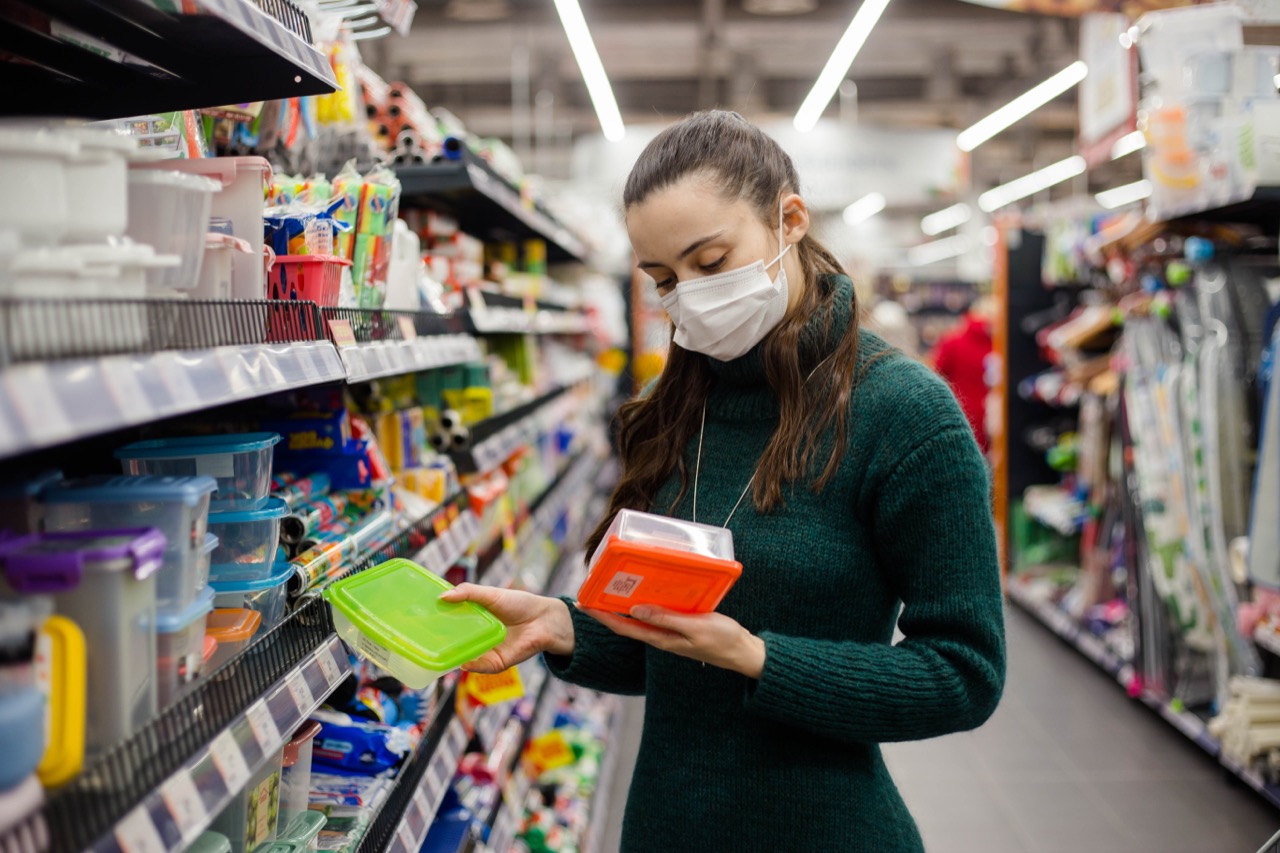 Many places around the world are starting to get rid of single use plastics. More people are jumping onboard the green train and using reusable grocery totes, straws, bottles, and so on. Now, the question is, how do you upgrade your plastic-free lifestyle from there? What other products exist to make your life more eco-friendly?
If you have yet to join the wave, let's first talk about reasons why you should be opting to use less plastic. A few years ago, the negative impacts of human consumption and consumerism started to surface. People saw the viral videos of plastic bags floating in the water instead of jelly fish or a sea turtle with a straw stuck up its nose. There were stories about the Great Pacific Garbage Patch—a massive floating island of trash—out in the Pacific Ocean. These images have been burned into the human conscious, and more people are waking up to the reality that things have to change if people want a planet in the future.
Sadly, despite an overwhelming effort to reduce, reuse, and recycle, most trash—an appalling 91 percent—still ends up in the landfill. Humans can do better. We have to do better.
So, what are steps you can take to remove plastic from your life? Let's find out.
Starting Out
Reading this, it is obvious that you are ready to take the first step to ditching plastic products. To start out, you should get the essentials. Purchase some reusable grocery bags, like Baggu bags, and silicone or metal straws (usually around US$4 for a 3-pack). You can use these things for trips to the supermarket or even when heading out to the restaurant.
You should also consider purchasing a water filter and stocking up on some BPA-free water bottles or insulated thermoses. S'well and BMR bottles ($25 and $45, respectively) are highly recommended.
Once you have made these small baby steps, congratulate yourself! Some people don't even get this far.
However, once you make you changes, you are going to realize something. You will start to see how much plastic surrounds you in the kitchen, the bathroom, the bedroom, and even when doing errands out and about. Don't get discouraged. Even though plastic is ubiquitous, you can work to cut it out of your life.
By doing some research and seeking out alternatives to plastic, you nix the material almost completely. Below are some recommended products and tips for every room in your household.
In The Kitchen
The kitchen is arguably the toughest room in the house to cut out plastic, because cutting boards, food wrappings, spice containers, and so much more all contain plastic or synthetic materials. The reason for this is because plastic is readily available and, thus, cheap. That is why Ziploc baggies, Saran wrap, Tupperware, and plastic utensils are so popular in America.
It's going to take some effort to reduce plastic in the kitchen, but it will be worth it in the long run. Not only will you be doing your part to protect the environment, you will also be saving money. Yes, you read that right.
Step One: Buy in bulk when possible. Many supermarkets and grocery stores allow you to buy staples like raw nuts, rice, beans, flour, coffee, pasta, and other ingredients in bulk with minimal packaging. You can bring your own containers, like silicone bags, glass jars, and so on for these items. The main challenge here with stainless steel and glass containers is that you need to know how much the containers weigh to properly gauge the price of the product.
Lightweight options into Stasher bags ($10). The company made it easy to buy in bulk with their flat-bottomed bags.
Step Two: Fresh produce only. Buying prepackaged, pre-cut fruits and vegetables is just a waste of plastic resources. There is no reason fruits and vegetables need to be wrapped in plastic. Buy your items piecemeal when possible. Organic is best, but if you need to, buy local and rinse these products in vinegar or another produce wash once you get home. Do the labor yourself to avoid those plastic containers, too.
A great veggie scrubber comes from Full Circle. Keep it buy your sink.
Step Three: Ditch the Tupperware and plastic wrap. There are Beeswax food wraps, reusable Lunchskin bags (starting at around $15), paper sandwich bags, and much more. Abeego food wrap is another option. If you want to store leftovers, get some Pyrex glass bowls and plates, since they are useful for hot or cold food and can be put in the microwave and dishwasher.
Step Four: Replace soap and laundry containers with glass alternatives. Now, you might be thinking, "Where are my cleaning supplies supposed to go?" This is tricky, since every cleaning product, even the more environmentally-friendly options tend to come in plastic gallon bottles.
One solution is to buy reusable soap dispensers (around $17) from Grove, an online store that focuses on eco-friendly wares. Eliminating single use plastic dispensers is both great for the environment but cleaner, too. Then, buy some soaps, laundry detergent, cleaning sprays and more in bulk. You might be able to buy compressed tablets with minimal packaging, too. Look for paper packaging when possible, but even if you need to bulk buy cleaners in plastic, you still reduce the overall consumption. One large bottle is better than several small ones.
Are you a soda drinker? Get a Soda Stream. If you cannot live without carbonation, then a Soda Stream is going to help you eliminate plastic bottles (and its even healthier than your Coke (or Pepsi) addiction. Remember, any used plastics, like plastic soda bottles, cannot get recycled in many places because it is considered contaminated. That is why refillable bottles and Soda Stream can help.
In The Bathroom
Like the kitchen, the bathroom is a challenge. Many soaps, shampoos, conditioners, body wash, and even cosmetics come in plastic packaging. The more zealous anti-plastic practitioners might resort to making their own shampoos and toothpaste when they cannot find good alternatives, but not everyone has to time to devote to that.
There are other ways.
First, eliminate everything you possibly can. Most people already have way too many products laying around the bathroom, including old cosmetics, shampoo, and cleaners. Also, keep in mind that the beauty world thrives on lying to people about how many kinds of products you need for your hair, face, skin, and nails. You don't need an elaborate skin cleaning regimen, for starters.
Figure out the core products that you cannot live without and stick to that. Resist the urge to buy new products, like a shimmery new eyeshadow palette, whenever you see it, because this is being wasteful (and most cosmetics are loaded with synthetic, unhealthy materials anyway).
Next, find sustainable brands to serve as an alternative. For example, you can buy shampoo and body wash from Alba Botanica, Aveda, Alaffia, Avalon Organics, Mild By Nature, Now Foods, Jason Natural, Earth Science, Nature Republic, and many more.
However, these brands are not always conscious about their packaging either. So, you can supplement the essentials with more earth-friendly options from lesser known brands. Seed Phytonutrients, for example, has a wide selection of bath and beauty products, including shampoo for color-treated hair, facial wash, and so on that comes package in compostable containers. Keep you eyes open for other startup businesses offering sustainably packaged goods and show them some support.
In The Closet
Fast fashion is killing the environment just like fast food is killing people. It's a mad world. Fortunately, you can clean up your closet the same way you clean up your diet—by making healthier swaps. The biggest step is realizing just how much plastic permeates the fashion industry. Plastic-based fibers, like polyester, nylon, rayon and spandex, are easy to produce, and they are widely used in outdoor and sportswear too. Of course, these materials have advantages, like UV and water resistance.
However, these kinds of materials do not decompose. They also send plastic fibers over time, becoming micro-plastics that are now getting into the water that we drink and the food we eat. It's not good. Therefore, it is up to you to make wiser purchases.
Consider brands that use natural fibers, like cotton, silk, linen, wool and denim. While natural blends are more expensive than synthetic fibers, clothing made out of silk, cotton, wool and others are highly durable and comfortable. You will need to adjust how you think about fashion and clothing, especially if you want to make smarter choices. Think of natural garments as an investment in the future of the planet.
Do what you can with what is available.
A few brands at the front of this movement are Ammara and Senza Temple. Ammara is a women's top brand that makes blouses in both silk and cotton. The palette of the clothes is neutral. Senza Temple, which translates into "slow pace," is oriented towards the working woman. The whole line is a bit expensive, but it is well worth it. For example, Senza Temple just came out with a new washable T-shirt ($205) that is extremely durable and even stain-resistant, which says a lot more than most poly-blend tees.
Of course, if you need to use synthetics, like Gore-Tex for a windbreaker, or for compression pants, you should aim for recycled plastic. Patagonia is one brand that is paving the way. The company recently switched to recycling plastics for their products. Another is Everlane. Adidas also promised to change their materials over to recycled plastics completely by 2024. It is ambitious, but it is the kind of change this planet needs—and it should be supported. Adidas also promised to use bamboo and wool for the upper sections of footwear, too. Rothy's, another brand of shoes that produces flats, uses recycled water bottles to create their knits.
Lastly, if you have clothes in your closet that you no longer need, consider taking it to a homeless shelter or donate it to charity. Goodwill can always use more inventory, too. Just do some research, because many donation centers will send clothes that they don't need to the landfill, where those clothes remain for thousands of years. Although the idea of clothing recycling is still new, some brands like Patagonia will take back old clothes and recycle them into newer products.
A t-shirt startup called For Days also has a program where they will give a $4 credit for recycled clothing from any brand that can be exchanged on their site. Check it out!
In The Nursery
New parents are usually shocked by the amount of waste a young baby can make, or even what having a child contributes to. Take a walk down any toy aisle, and all you will find rows upon rows of plastic toys. Sippy cups, kid's dinnerware, lunchboxes, and even book bags are fabricated from plastic. It's disconcerting.
So where do you start?
First, keep in mind that a child's favorite toy is their imagination. You don't need to buy thousands of toys every single year for them. Besides, toys are constructed cheaply so that they fall apart and you are forced to buy more. Instead, buy a few quality wooden toys, books, and items that will help a child's mind grow.
Books are a great way to spend time with your kid(s) and provide windows to distant worlds. Kids will be immersed in the pictures and the words. Books will entertain them in ways plastic action figures can't. As for wooden toys, a brand called Melissa and Doug is doing a wonderful job a creating beautiful, versatile, and durable figurines out of eco-friendly materials.
For children-appropriate dining, consider buying smaller ceramic and stainless steel plates once they are older. Most utensils are plastic since younger children like to throw them on the floor or when they have a tantrum about eating vegetables. For babies and toddlers just learning their table manners, you can invest in cups, plates, and utensils made out of bamboo fibers. Silicone straws are also a great alternative to plastic ones.
A great brand to consider is Ekobo. They have a large array of kid-sized dishes, cups, and silverware made from bamboo and have been certified by the Forestry Sustainability Council. Sets start at around $22. Another option is EcoLunchBoxes. The stainless steel boxes they made are superior quality and reasonably priced at $13. Again, many rules that apply to the kitchen also apply to the nursery and bedroom.
As always, every little effort you make will teach your children how to make smarter choices. The less they use plastic when they are younger, the less they will use it as they get older. Responsibility starts now.
Wrapping It Up
While this is just scratching the surface at what can be done to make your life much more green and earth-friendly, this is where it all begins! Thankfully, every year seems to introduce another way to simplify these practices. Non-plastic alternatives are emerging everywhere these days.
More importantly, this is about changing your behaviors and the actions of those around you. Think about how your steps to create a plastic-free home can positively impact others as well. Your children will pick up your new habits, as will other members of the community, especially when you show them how easy it can be to cut out plastic.