Makeup may be defined as something which can accentuate your looks and can specifically bring out every feature of your face.  For women, Makeup plays vital role in maintaining not only their looks but maintaining their self-confidence and self esteem too.
Makeup can give you any look you want for instance it can give you the innocent look, bad ass look and the elegant one too. Everything depends on the way you do your makeup. Everyone has different and unique way of dressing up their face but people can take a glimpse of your personality through the way you dress up your face so there should be some makeup hacks which could make you look flawless every single day.
1. Use concealers of different colors for face contouring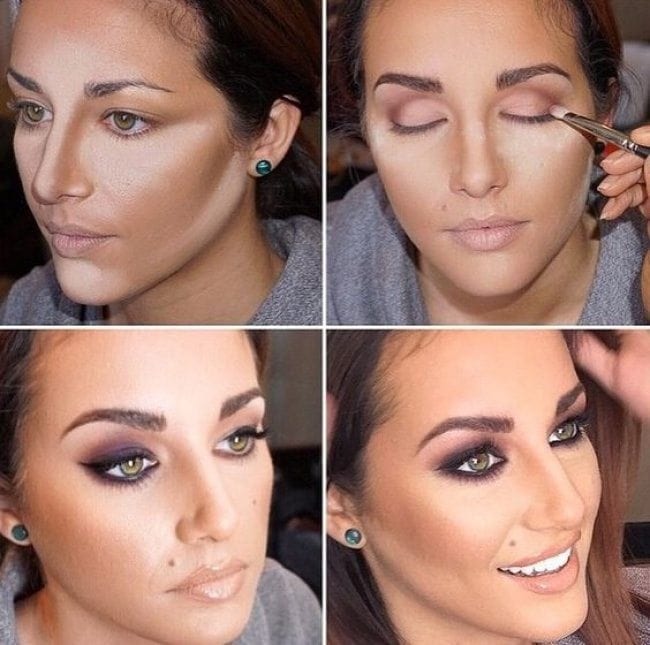 Before applying concealer on your face, apply foundation first. Concealer is something which is used to hide pigments and blemishes present on your face and one should be careful while choosing the shade of the concealer.  Concealer should be applied with the help of a sponge as sponge will make the concealer to blend quickly and easily.
2. Nose contouring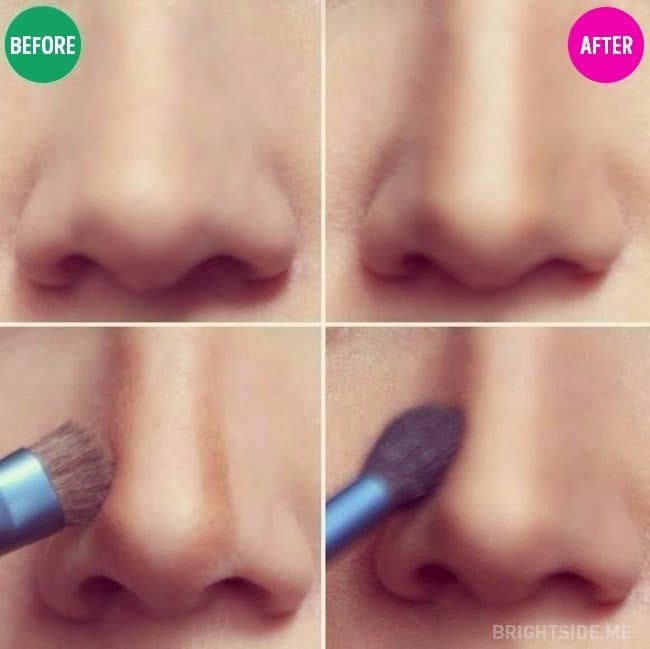 With the help of the nose contouring you can make your nose look much slim and sharp.
Nose contouring provides your nose a different and beautiful shape, it makes wide nose look smaller. Try to contour your nose with shades darker than you use on your face for better results.
3. An easy way to emphasize your eyebrows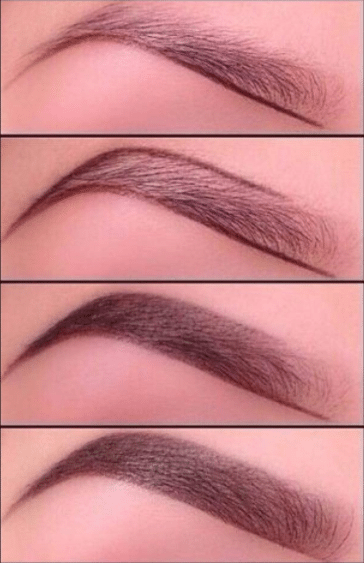 Some women are naturally blessed with perfect shaped and bushy eyebrows but some has to struggle with the length and thickness of their eyebrows. An easy way to deal with this is to use eyebrow pencils on your brows. First, outline your eyebrows with pencils. Start with the bottom of your eyebrows and then the upper part of the brows. After the outlining process, fill up the rest of the brows having short hair.
4. Expressive eyes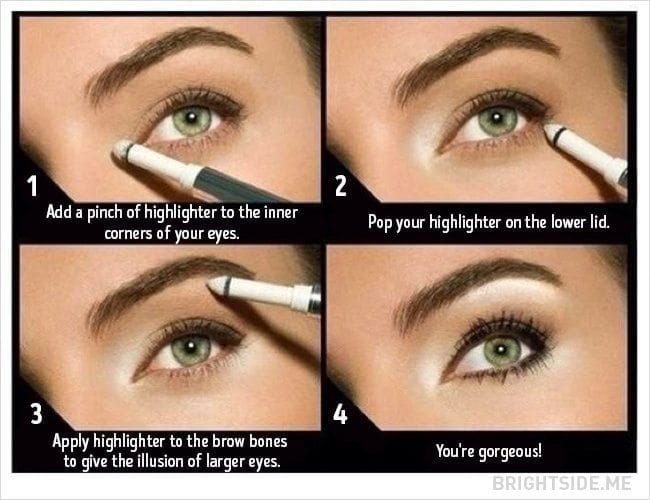 To make your small eyes look bigger, expressive and glowing than ever Use a highlighter on the inner corner and lower lid of your eyes. To make it look bigger than the natural size applies that same highlighter on the brow bones and there you go! After whole eye makeup you can notice the difference.
5. How to draw wings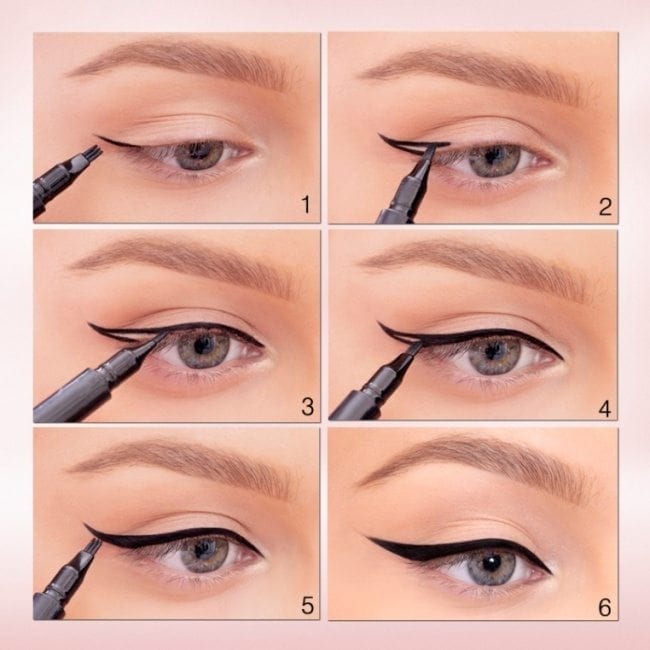 For perfect wings, start drawing the line from the outer corner of the eye and form an arrow towards the eyebrow and then reach for the inner corner of the eye. If you are not that experienced then try it to start from the middle part of the eye and then draw the arrow on the outer corner and after this, apply liner in accordance with the shape of your eyes.
6. Brushing your eyelashes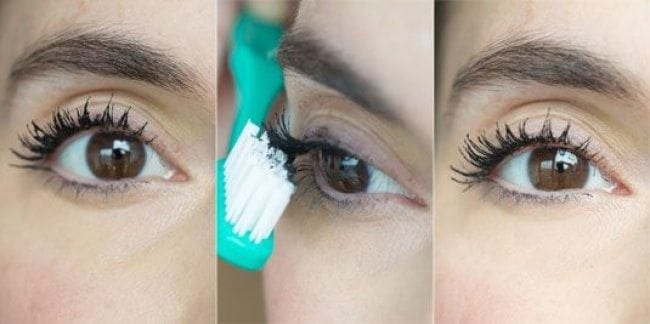 Sometimes, while applying mascara we use an excess of mascara on our eyes which gives them a bulky look and moreover ruins the curls of the eyelashes too. To remove the excess mascara use a toothbrush and run it over your eyelashes as its bristles will separate out the excess mascara from your eyelashes.
7. Full lips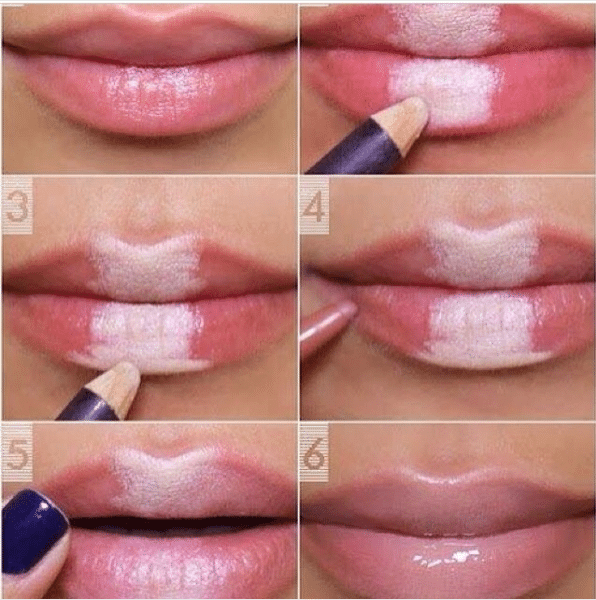 Before applying anything on your lips moisturize it will lip balm. After the application of lip balm use lip contour on the middle part of your lips and then outline that part of the lips with the same contour. Use a darker shade of contour for the outer corner of the lips and try to mix both of the shades a little bit.
8. Do's and don'ts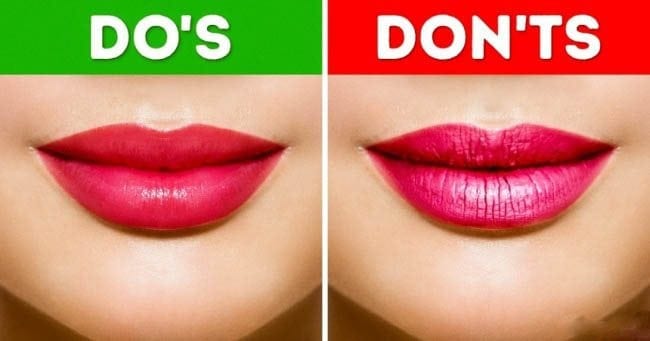 There are few things one should keep in mind while doing makeup before using lipstick on your lips use lip balm before it to keep it moisturized and if you directly apply lipstick on your lips it will make them chapped and dry.