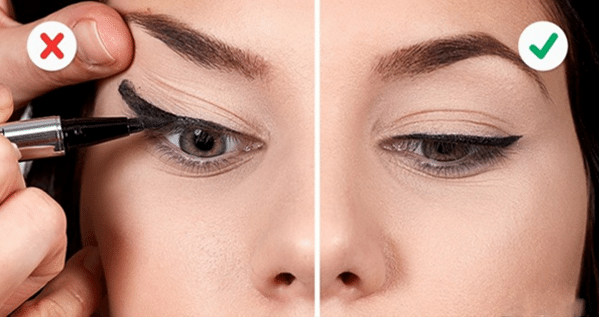 Only beautiful eyes are not sufficient to look attractive until you have attractive eyeliner. Every woman knows the importance of good eyeliner. To get a perfect winged eyeliner you need to be a pro. Do you know how to do it like a pro?
Committing mistakes is the nature of human being. We are here to make your life easier. Here are the 10 mistakes that could ruin your winged eyeliner and you need to avoid them completely.
1. Poorly shaped pencil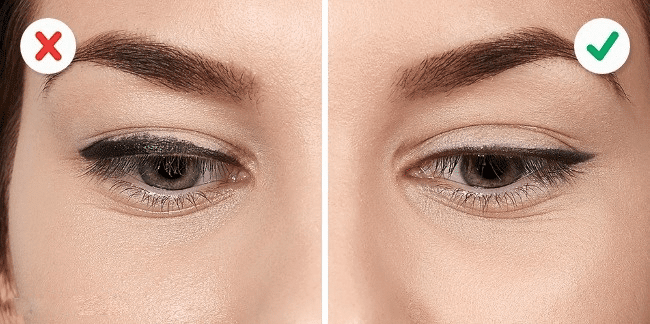 You should make sure that the pencil has a pointed tip. As a thick pencil can spoil the look of your eyeliner.
2. Colored eyeliner on lower lid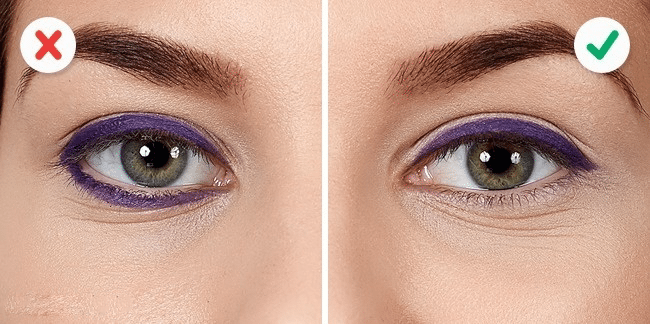 Try to avoid the application of colored eyeliner on your lower lid. This reduces the charm of your look and makes you look severe.
3. Asymmetrical wings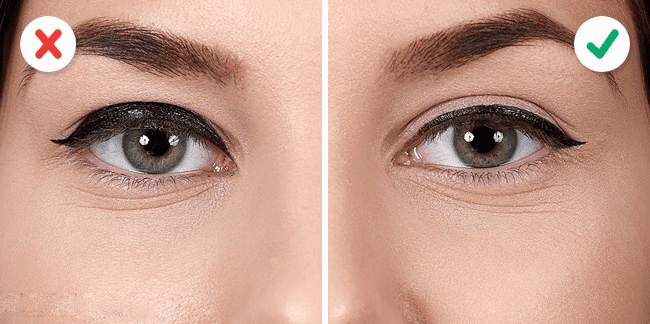 Make sure that you always apply the eyeliner in a symmetric form. It gives you a balanced look.
4. Liquid eyeliner on lower lid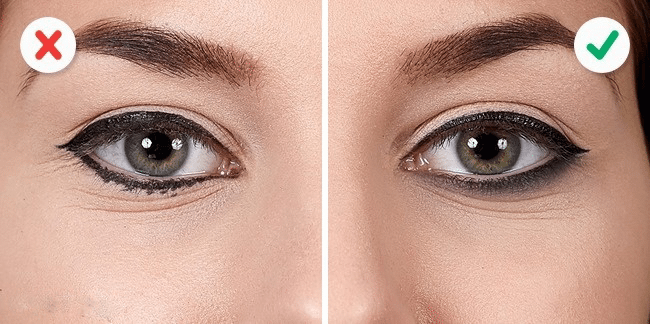 Never apply liquid eyeliner on your lower lid. Liquid eyeliner is meant to be used on upper lid only. You should use pencil eyeliner on your lower eyelid.
5. Non durable eyeliner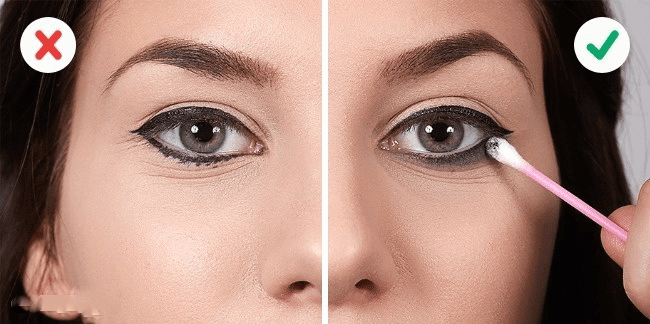 The moisture on your lower eyelid can make your eyeliner to run quickly. So, you should carry some Q-tips with you or you can use waterproof eyeliner.
6. Gap between the wing and the eyelashes

You should always apply the eyeliner as close as to the starting of lashes. These are the tiny things that ruin your eyeliner without letting you know.
7. Sloppy wing tips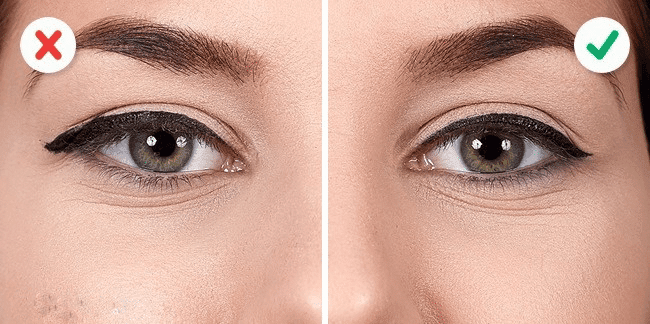 The main characteristic of perfect winged eyeliner is the slope. Your eyeliner should be sharp, clean and tilted a little upward.
8. Stretched eyelids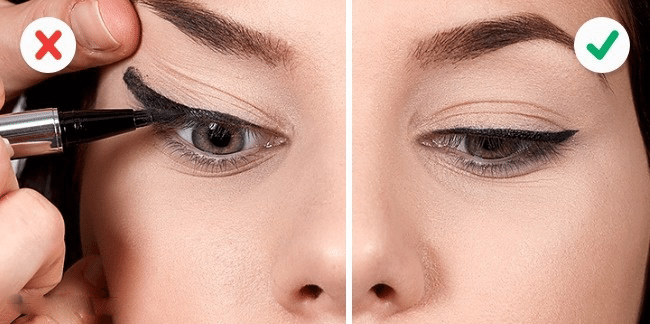 You should never stretch your eyelid while applying the eyeliner. As, when you would leave the eyelid you would end up with uneven eyeliner.
9. Painted inner part of your lower lid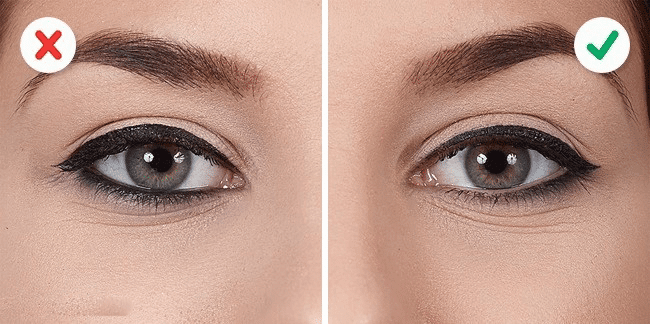 You shouldn't apply the black eyeliner on the lower waterline. This can make your eyes to look small and dizzy.
10. Heavily blended eyeliner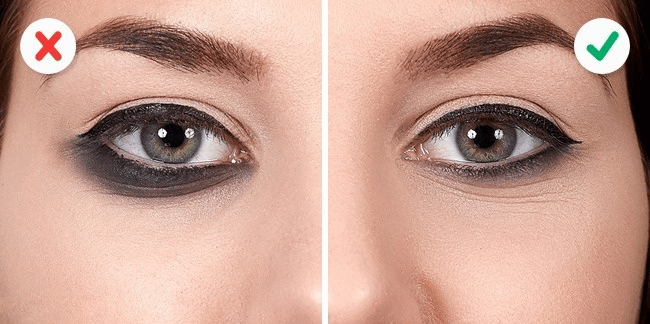 There is nothing wrong in blending the eyeliner. But, you should've complete knowledge about it before heading for it. This may take you to face the awful results.