Everyone be it a man or a woman loves denims but not everyone know its uses. There are a lot of varieties in different range available. But it is important to look best in every variety possible. Let's have a look.
1. CHECK OUT ITS ELASTICITY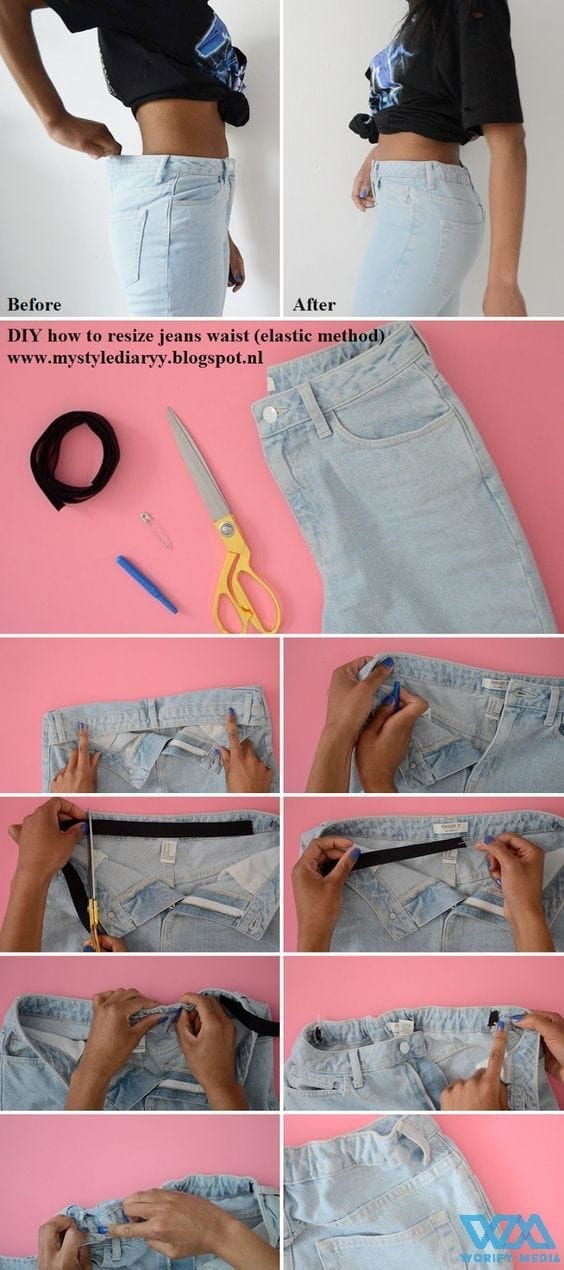 To check the elasticity of the jeans, do 60 squats wearing jeans.
2. THE FREEZE CLEAN TECHNIQUE

To clean the stain on the jeans, use stain remover, put it in a zip back and deep freeze it for 24 hours.
3. MAKE YOUR LEGS APPEAR LONGER USING THIS TRICK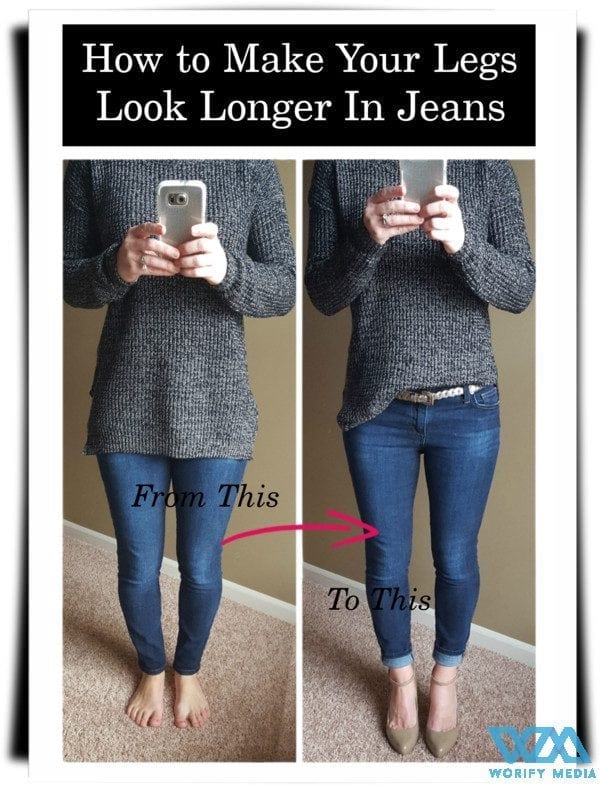 Instead of wearing heels, you can also tuck your shirt or fold your jeans to make your legs look taller.
4. THE RIGHT WAY TO WEAR JEANS WITH ANKLE BOOTS

While wearing boots, fold your jeans so that it is bit above the boots as it gives a sexy look.
5. LOOKING FOR THE PERFECT JEANS-FOOTWEAR COMBINATION?

Here are a list of ideas to pair which kind of shoes with what kind of denims.
6. NOT HAVING SKIN TIGHT JEANS FOR HIGH BOOTS? TRY THIS OUT!

Fold your jeans, put on socks and put on your favourite boots on the jeans.
7. BRING COLOUR TO YOUR FADED DENIM

Take a denim dye, a bottle of navy dye and hot water. Now put half a cup of denim dye and navy dye to 3 gallons of water and soak your jeans for 5 minutes to get the color to your favourite denims.
8. YOU CAN DO THE HEMMING EASILY AT HOME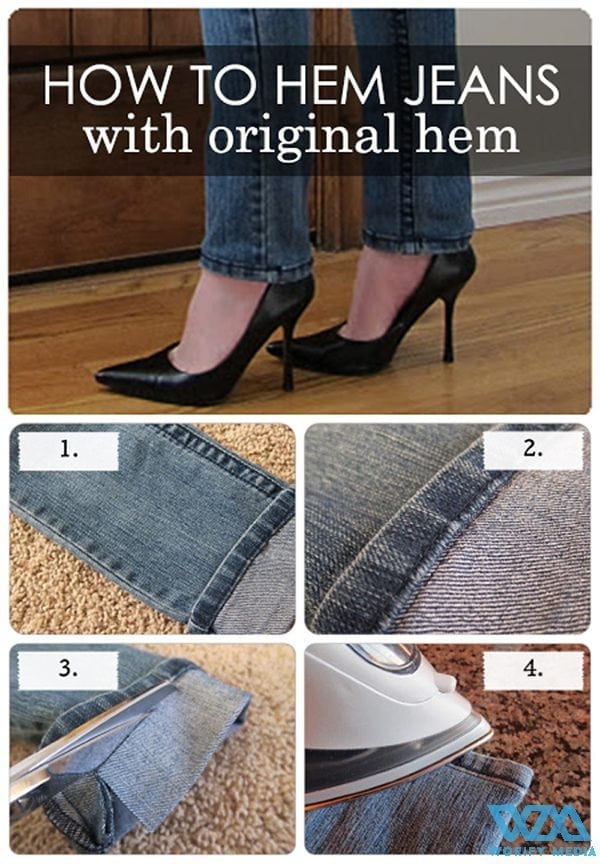 Cut the extra part, sew it and work an iron on it to remove the creases.
9. EASY CLEANING OPTIONS

This trick listed above makes it easy to clean the stains. Handwash is usually preffered or soak for 20-30 minutes to make your task easier.
10. TURN YOUR ORDINARY JEANS INTO A RIPPED ONE!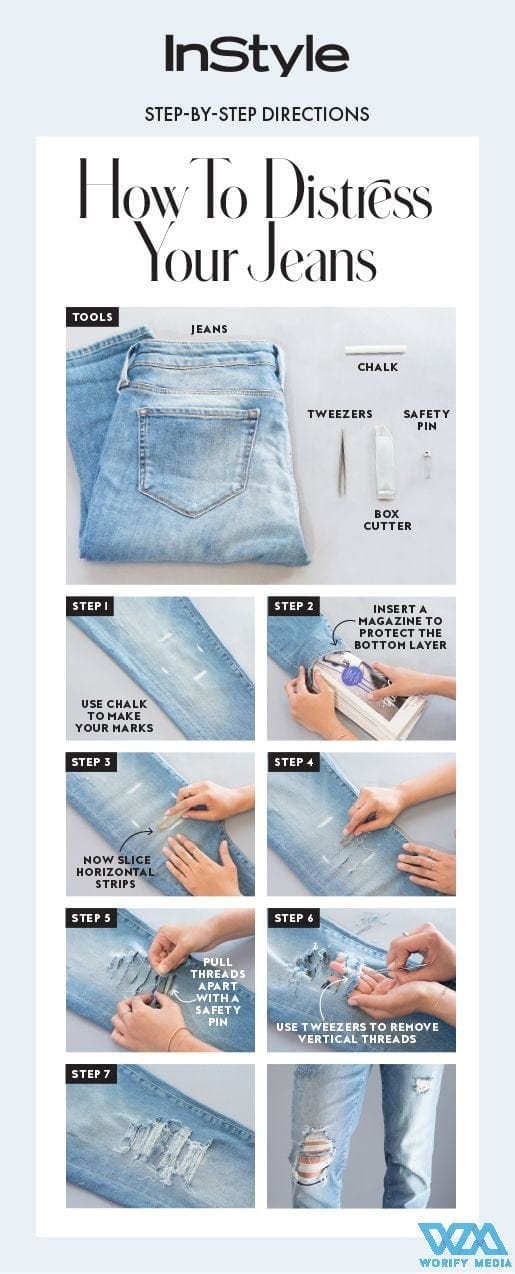 Take tweezers, chalk, safety pins and a box cutter. Make marks on the place you want to cut then put a magazine below to avoid lower part getting ripped. Now use a cutter on jeans and use safety pin to remove the extra threads.