If you've been facing problems with your lingerie, then maybe you're just doing any of these mistakes. And trust me, you need to fix them as soon as possible. Here are we to help you determine what's your problem and how to get it done.
1. Bra fabric
Prevent yourself from wearing lacy or undersized innerwears. It's not only uncomfortable , but also it looks bad even when you put a good dress over it. Also, you need to be careful with the quality of fabric. Certain fabrics have uneven surface and it'll disappoint your entire look. So prefer wearing perfect fitting and nice quality bras.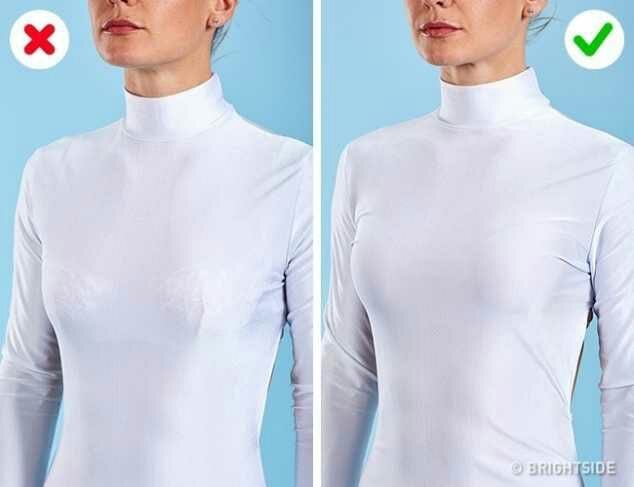 2. Shapewear
This may provide you with an amazing figure, but if you're willing to fit into an undersized shapewear, you may end up looking not so good. Remember, this approach is wrong and really harmful to your body. You can only wear shapewear for less than 6 hours. Otherwise, the blood flow will be disrupted, especially if you're wearing a wrong size. So, of you're going to buy yourself one, buy the right size.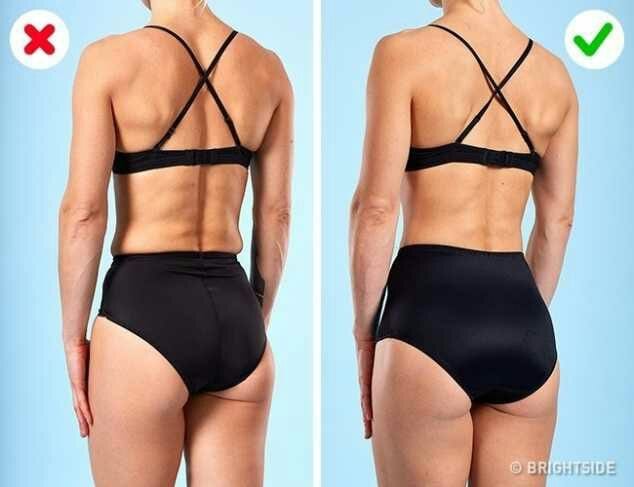 3. Bra size
There are numerous reasons to wear the correct size bra's. From comfort to health, your bra size has an effect over everything there. If you're a believer of the fact that wearing a smaller size bra will help your breasts to look bigger, then you're absolutely wrong. It'll just harm them and discomfort you. If you want that kind of illusion , you should opt for push up bra's instead.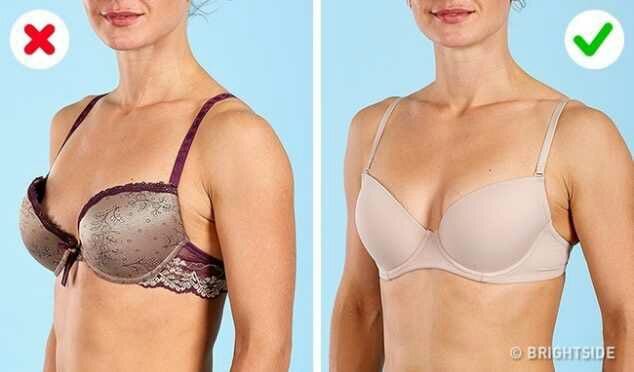 4. Underwear color
When you're choosing the colors, you should be really careful. Wearing a dark one inside a lighter cloth is not something fashionable, it's awkward. So, choose them wisely and opt for skin color innerwears.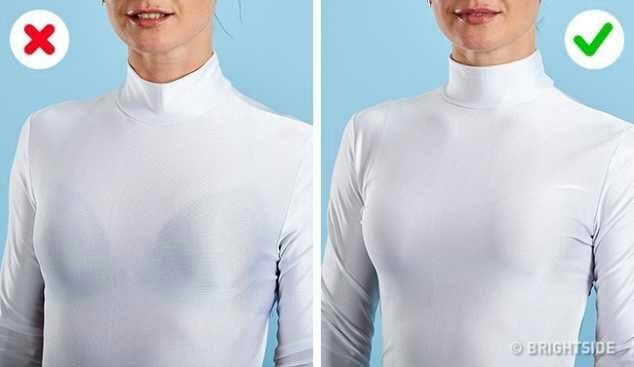 5. Homewear
It's a better idea to remove your bra as soon as you reach home, and let your breasts breath. However, the same isn't true for everyone , but people with small breasts only. For people having large breasts, it can prove negative as the ligaments of breasts can stretch out . So, the best option is to wear a sports bra.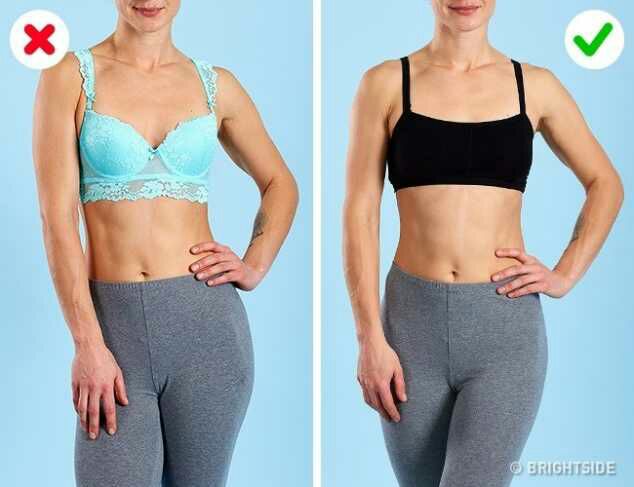 6. Material
Clothes that are 100% cotton are very comfortable and safe for your health, but the problem is that they stretch out very quickly and tear apart. Therefore the best choice for your underwear fabric is using a bra made of 80% cotton and 20% elastane.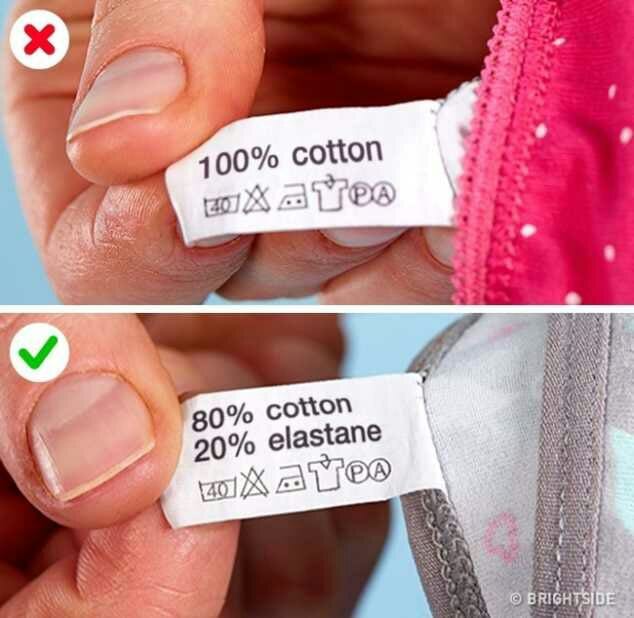 7. Favourite innerwears
A lot of women love to wear thongs because they look great and are invisible under clothes. But the problem with these thongs is that they are usually made with synthetic fabrics that can irritate sensitive skin and cause bacterial growth and irritation of some areas. Avoid wearing thongs every day, or at least try to switch to more comfortable styles from time to time.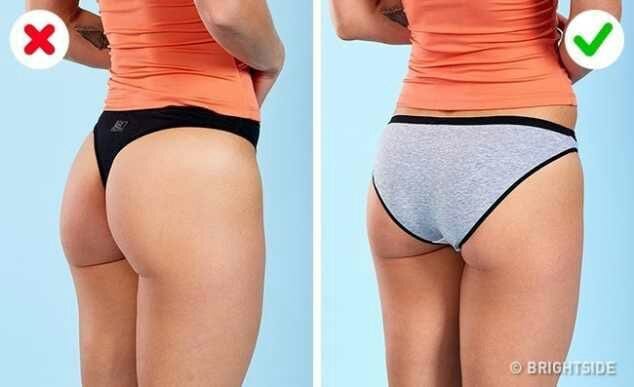 8. Matching top and bottom
It'll not only be great as both your upper and bottom wear will be of same material, but also you'll look more elegant and harmonious.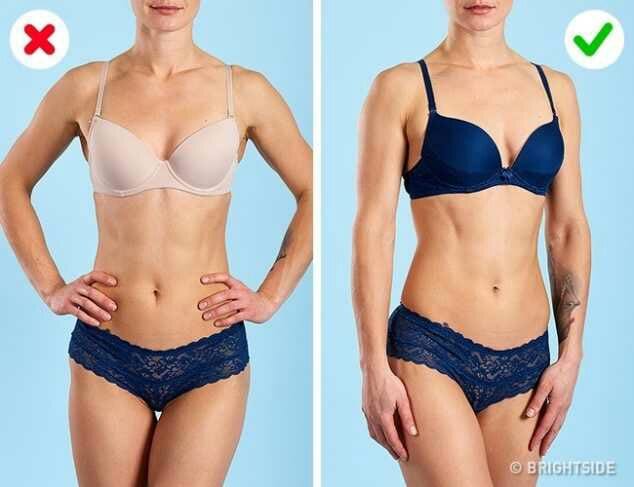 9. Everyday underwear
Another common mistake that many women make is wearing shapewear or silk underwear every day. It may surprise you but by doing so you can face a lot of negative consequences: from bad body shape to health problems. The perfect everyday underwear is sleep panties. They have a perfect fit, they are made of high-quality fabric, and they suit almost all body types.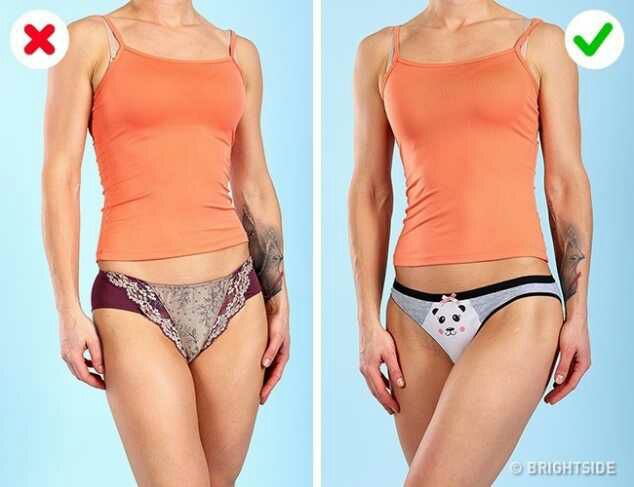 10. Underwear that suits your body type
You need to consider this point as your body shape can be the biggest thing to help you determine what kind of innerwear you should go for. For a pear body shape,with most of its weight in the bottom part, you should wear simple shorts or lace shorts. They will shape up your tush. Women with curves or an hourglass body shape might enjoy wearing high-rise panties. They won't roll up and will provide the perfect comfortable fit.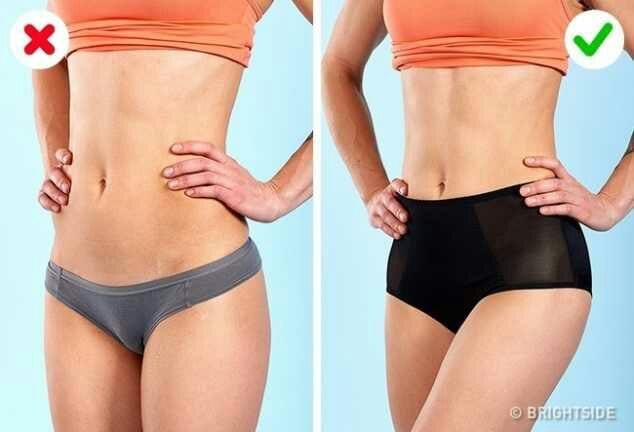 Tip:- Boxers for women and Brazilian-cut bikinis can help make your legs visually longer. If you have short legs, try to avoid boxers and shorts — choose to wear string bikini panties instead.