Are you feeling bored with the basic pony? Don't worry you're not alone. Of course, there's no denying that tossing your hair back into a pony is simple and undoubtedly convenient. But if we're being honest, there are definitely days when a ponytail can lack excitement. Not only that, but when you're covering up 3-day gym hair, a ponytail could definitely use an extra boost, and those are the days we need them the most!
Thankfully, dressing up your pony comes with many different variations. And the best part, they're completely genius and incredibly simple to achieve. So even on the days when you don't feel like pulling out the curling iron, or want to squeeze in one more "no wash" day; these variations will leave you will plenty of inspiration.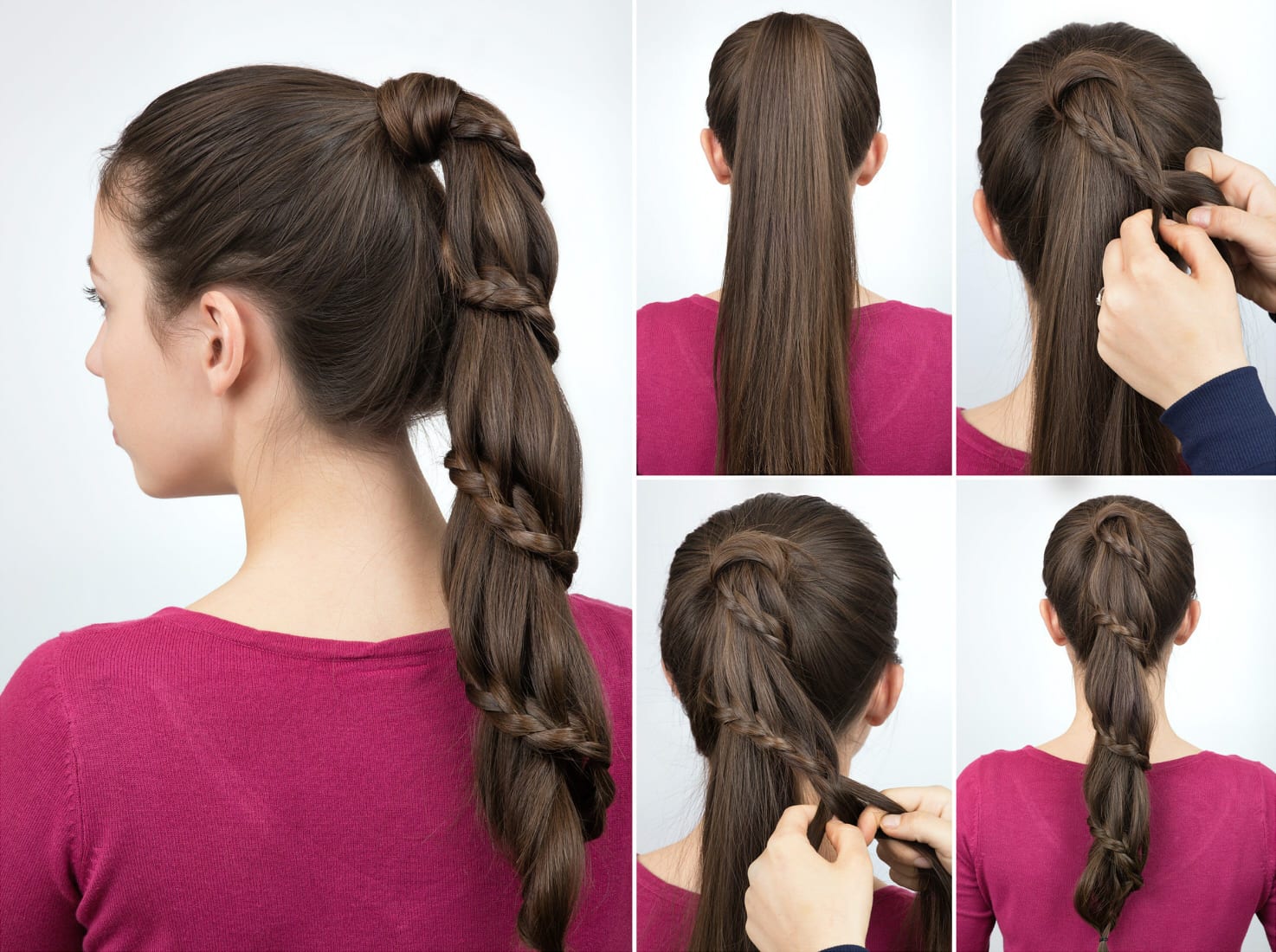 Get Braid Crazy
Adding a braid will immediately spice up your ponytail. And the fun part is you have free range to get creative with it. To create this, you can add a braid to the top part of your hair, the bottom- or even on the sides.
Any way you do it, it will create a trend-setting look.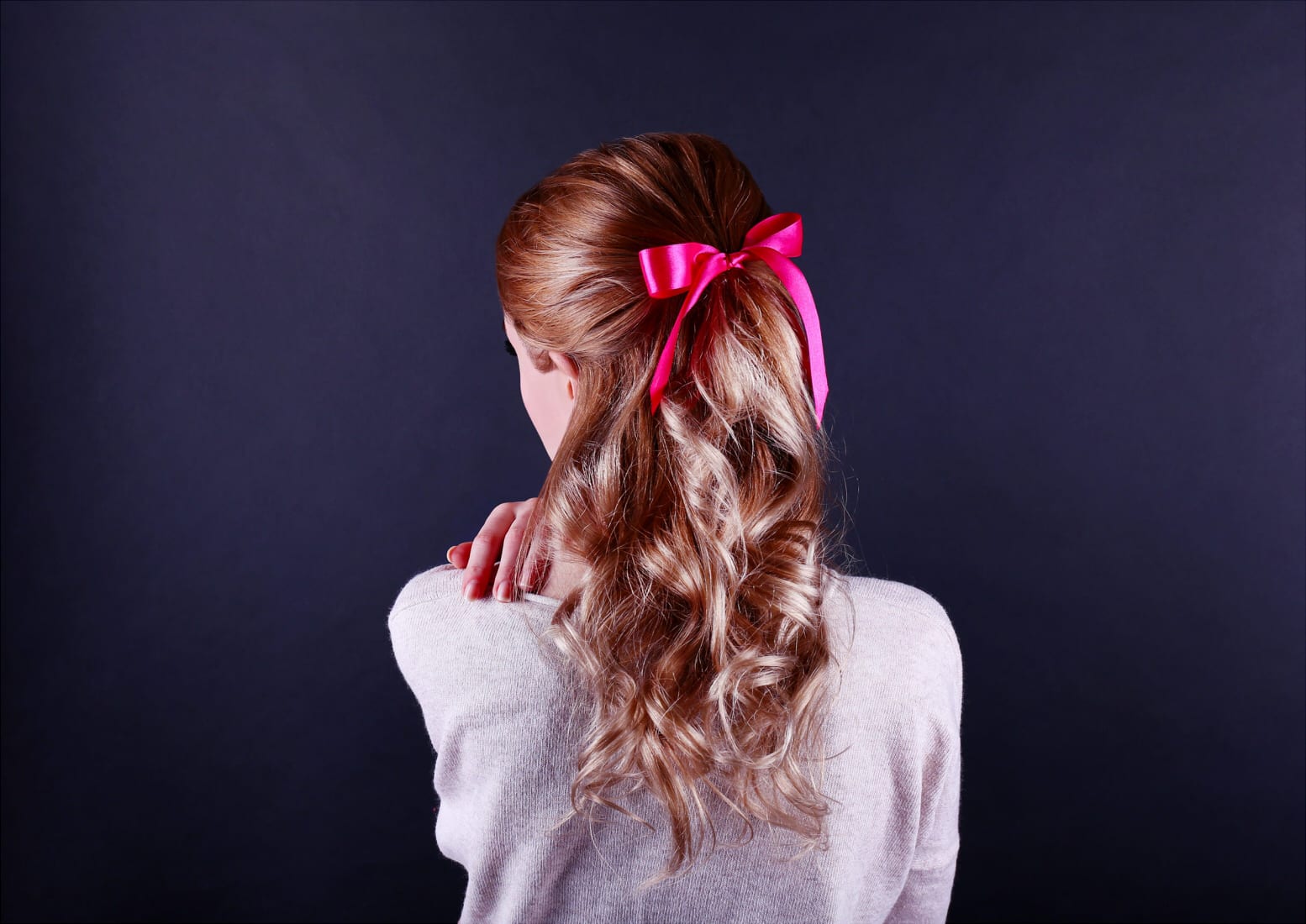 Put A Bow On It
If you thought hairbows were left behind in your childhood, it's time to take another look. Adding a bow or ribbon to your pony is a simple way to create character. For a cute and well-dressed look, place the bow either on top or underneath the pony.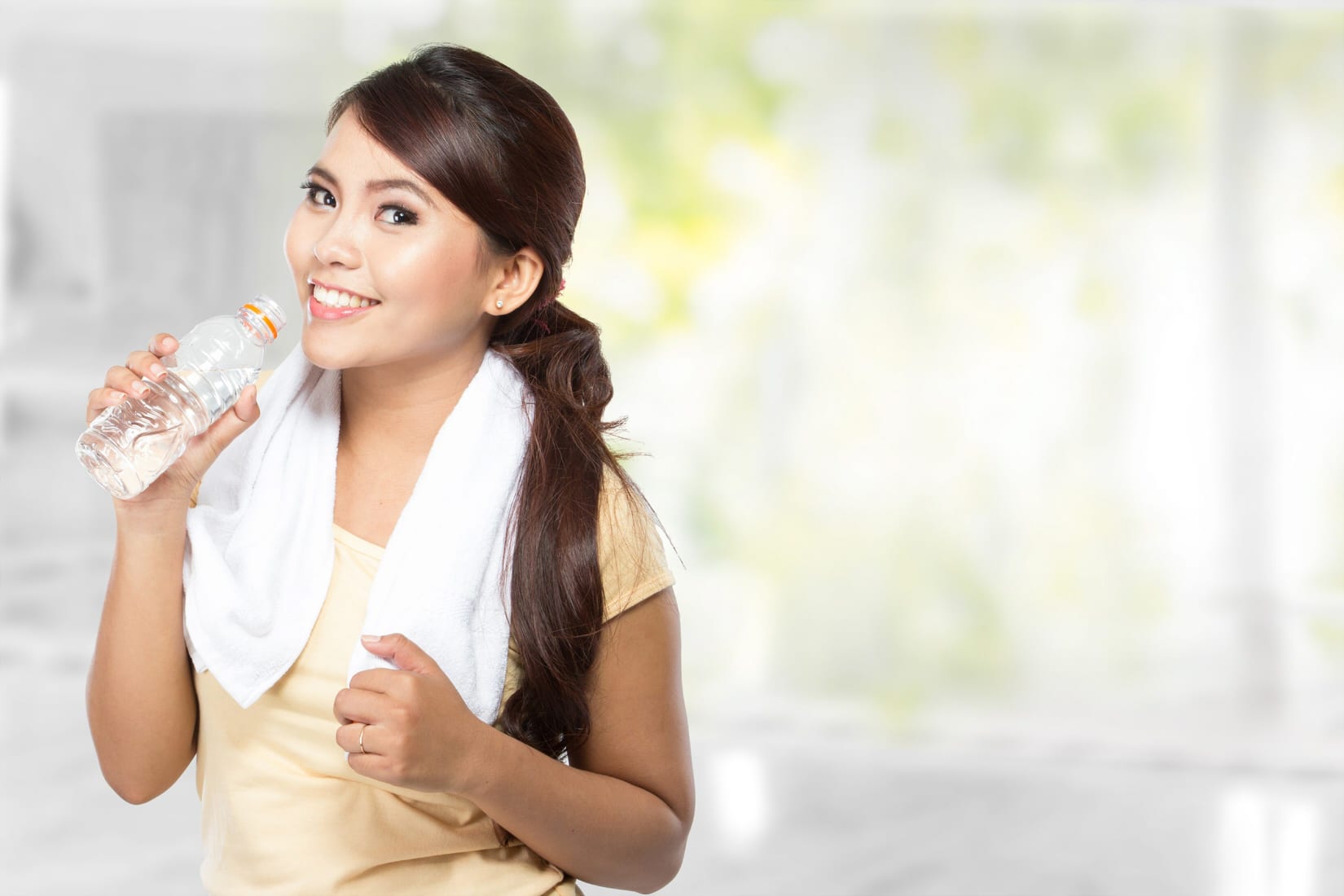 Tease It Up
If you're covering up 3-day gym hair, it's likely it will lack volume. So, bring your hair back to life by giving it a lift. Grab a comb and tease the top part of your hair. Next, gently smooth it out and put the rest into a pony. This will create a look of effortless class, and it's still just as easy as tossing your hair back.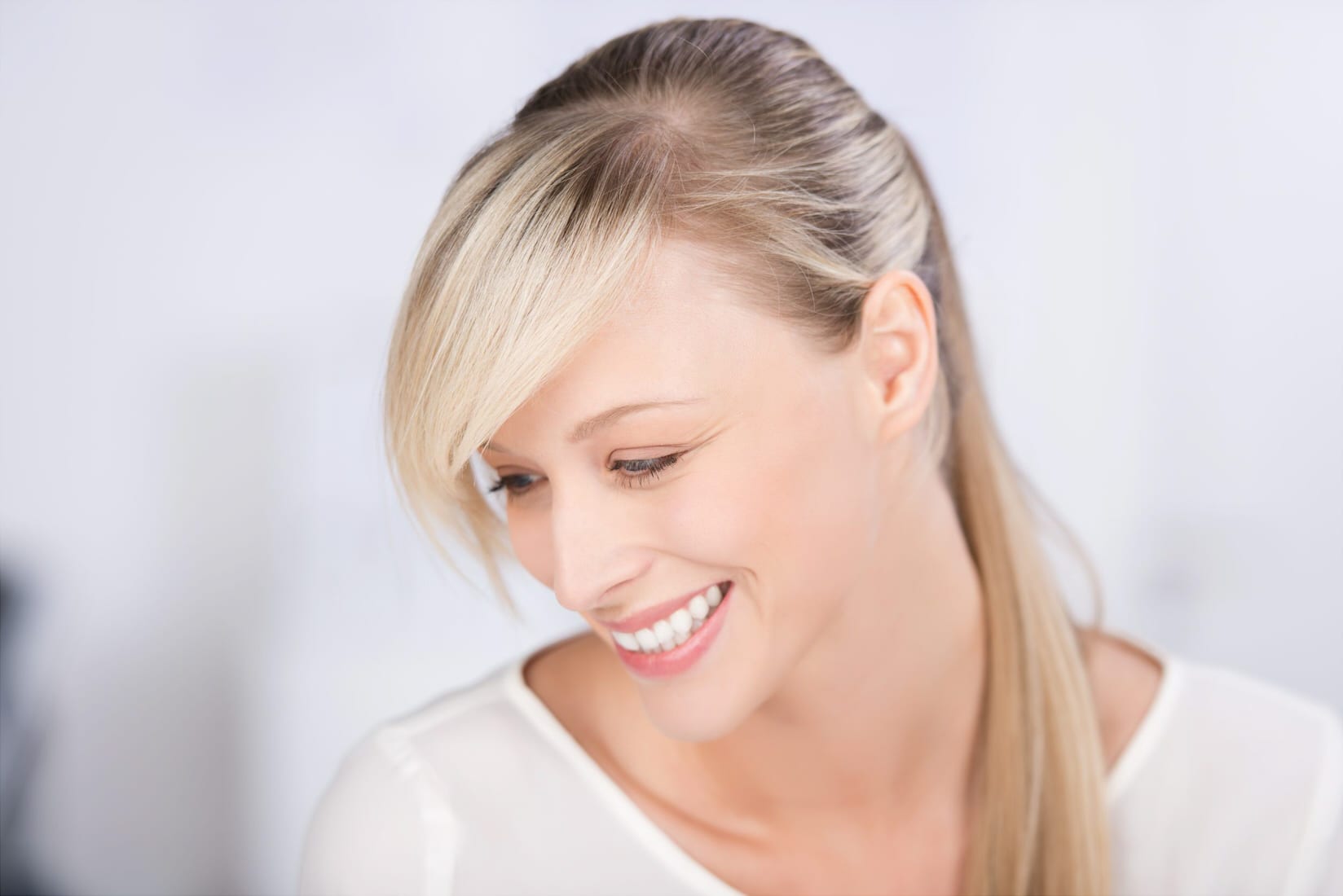 Play Your Part
When we think of ponytails, generally we pull everything straight back. But when you add in a part, it really creates a pleasant shift. You can keep your natural part, or form a more dramatic look by adding in a deep side part. Not only does this create a flattering look, but it also frames your face beautifully.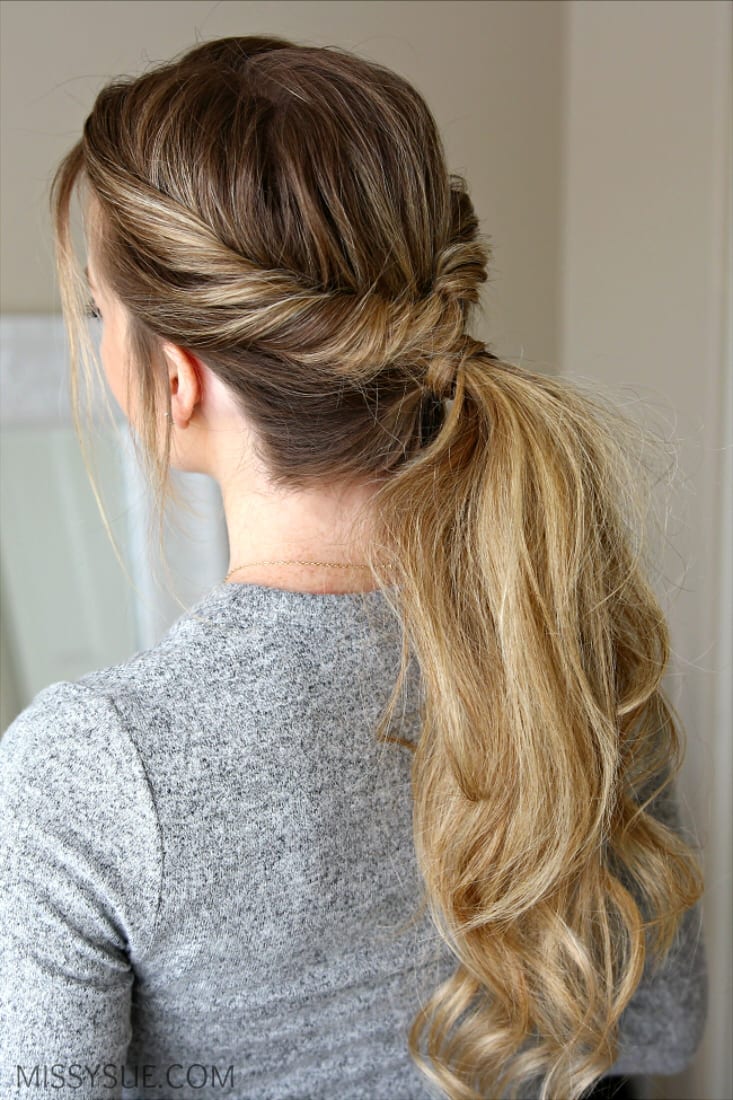 Twisted Elegance
By twisting the hair around your face, it automatically creates the same effect as an up-do. It's amazing how two minutes of twisting can really transform your hair into an elegant style. If you want to add a little extra dimension, simply slide in a few bobby pins into the twists.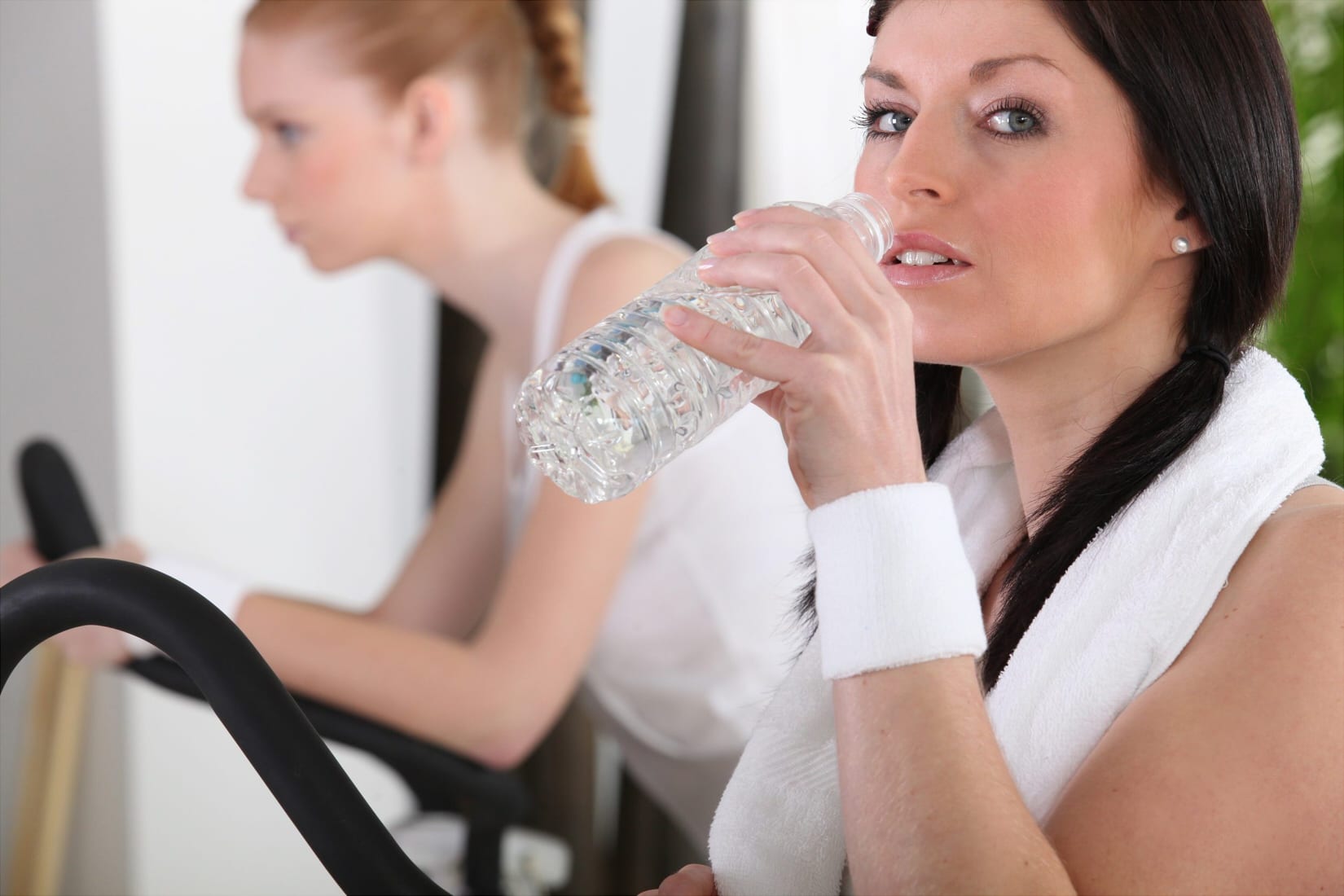 Side Swept
A low, side-swept pony is flattering in every way, especially when it's paired with a deep side part. You will automatically feel dolled up when you feel your hair brushing against your shoulders. It can be worn casually or totally sleek and dressed up. Who knew the pony could be so flexible?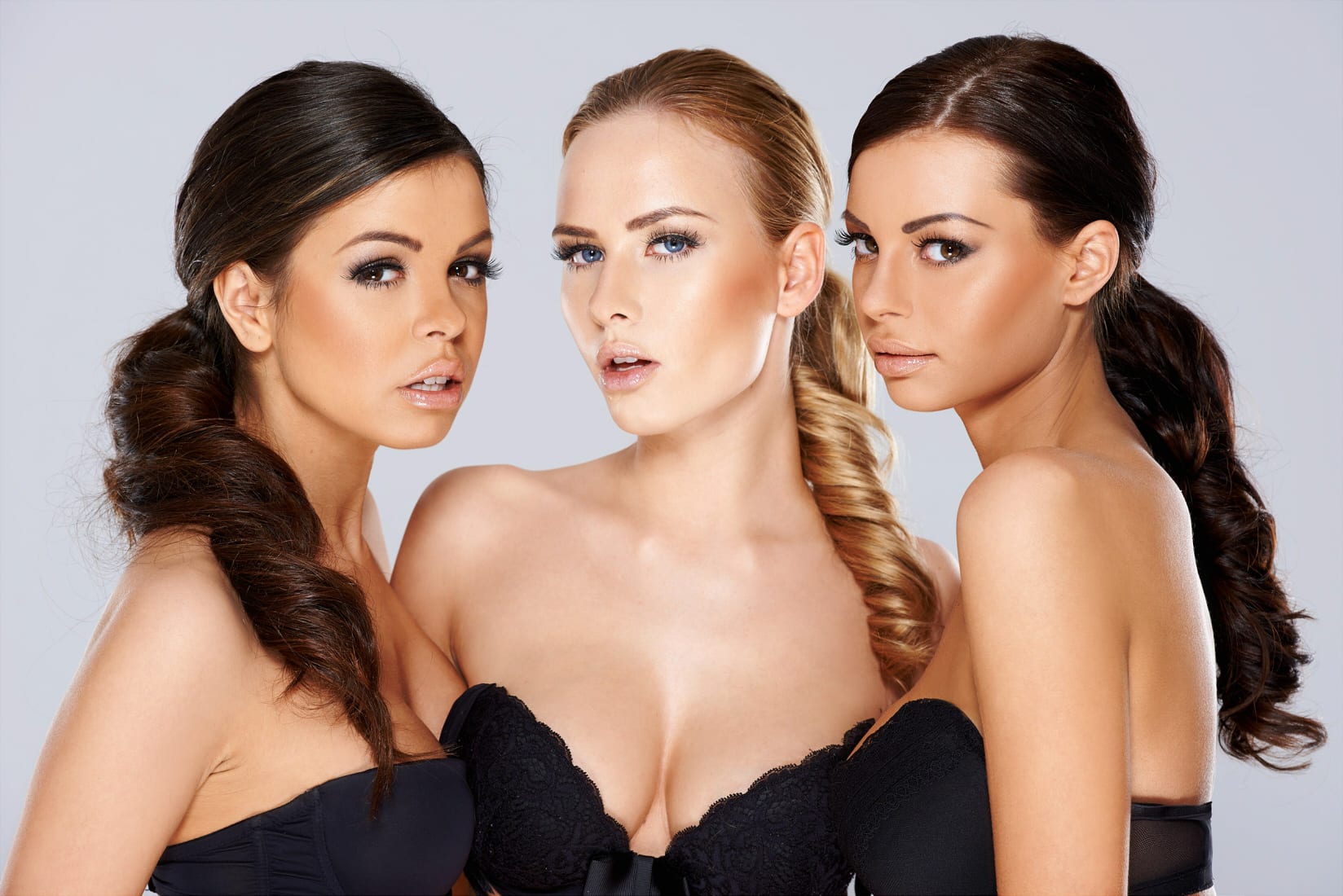 Laid Back And Relaxed
Let your hair stay nice and relaxed in a low pony. It creates an effortless look that is natural and beautiful. Even on the most stressful days, this style will leave you looking calm and collected.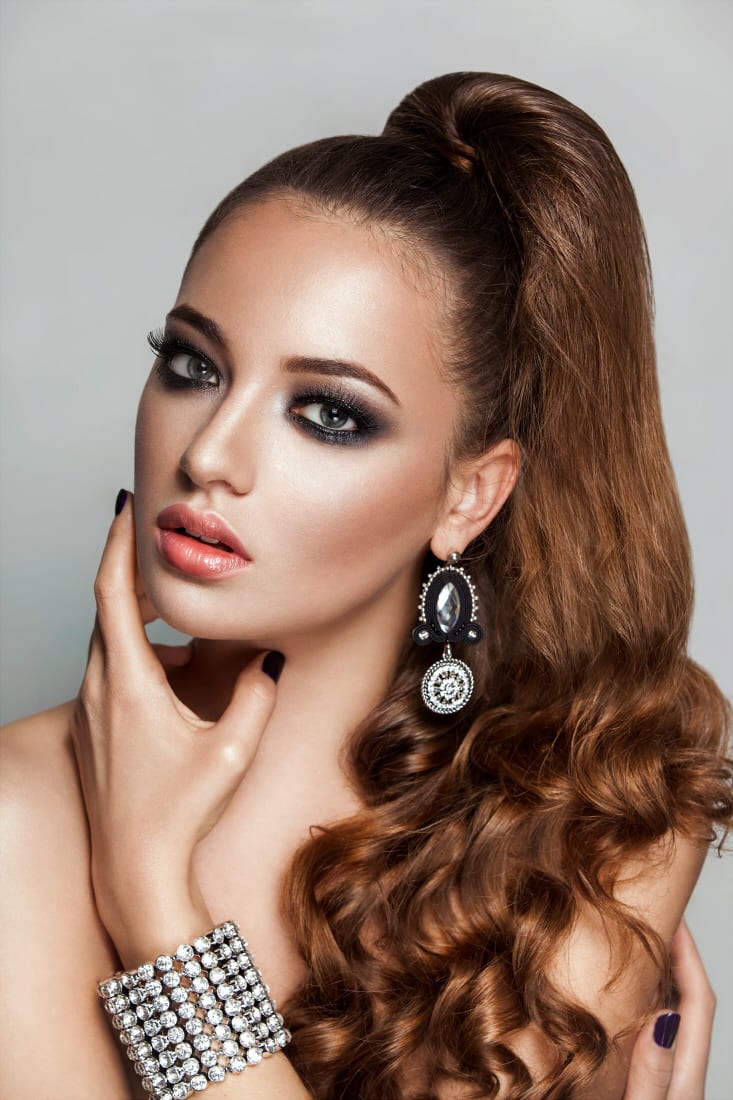 Take It To The Top
Rise it on up! Think it Ariana Grande's famous ponytail. Clearly, that look has worked out well for her. So, it's no wonder why it's a great option for everyone else.
Not only is it a sure way to keep your hair off your back, but those high-top ponytails also have a skin tightening effect. This could be extra helpful after a long weekend and no sleep.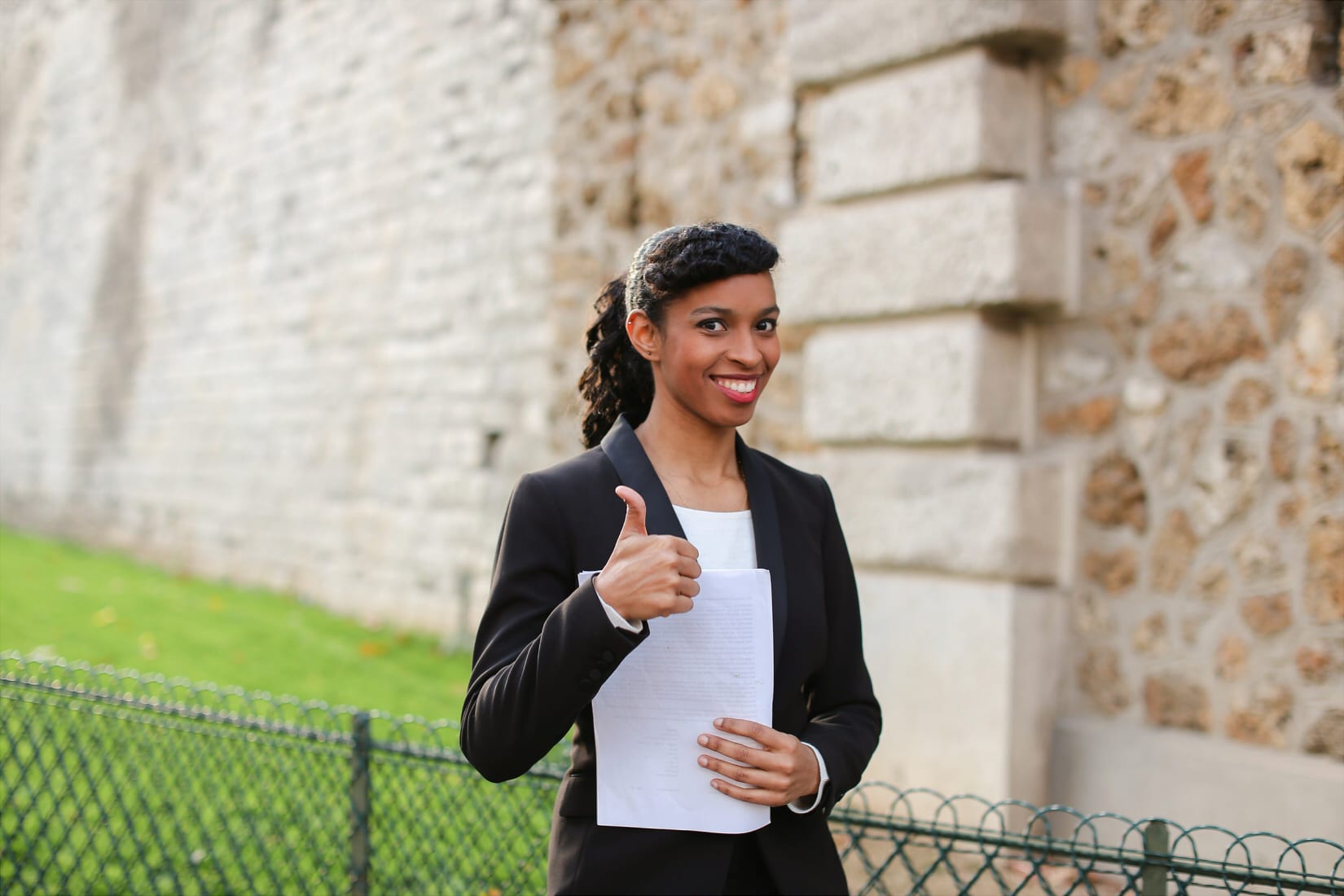 Work Your Bangs
If you have bangs, a ponytail could actually be your new best friend. Alone, a nice set of bangs really amplifies your look. Pulling your hair back, and letting your bangs take the stage will not only compliment your eyes, but the easy factor is at large.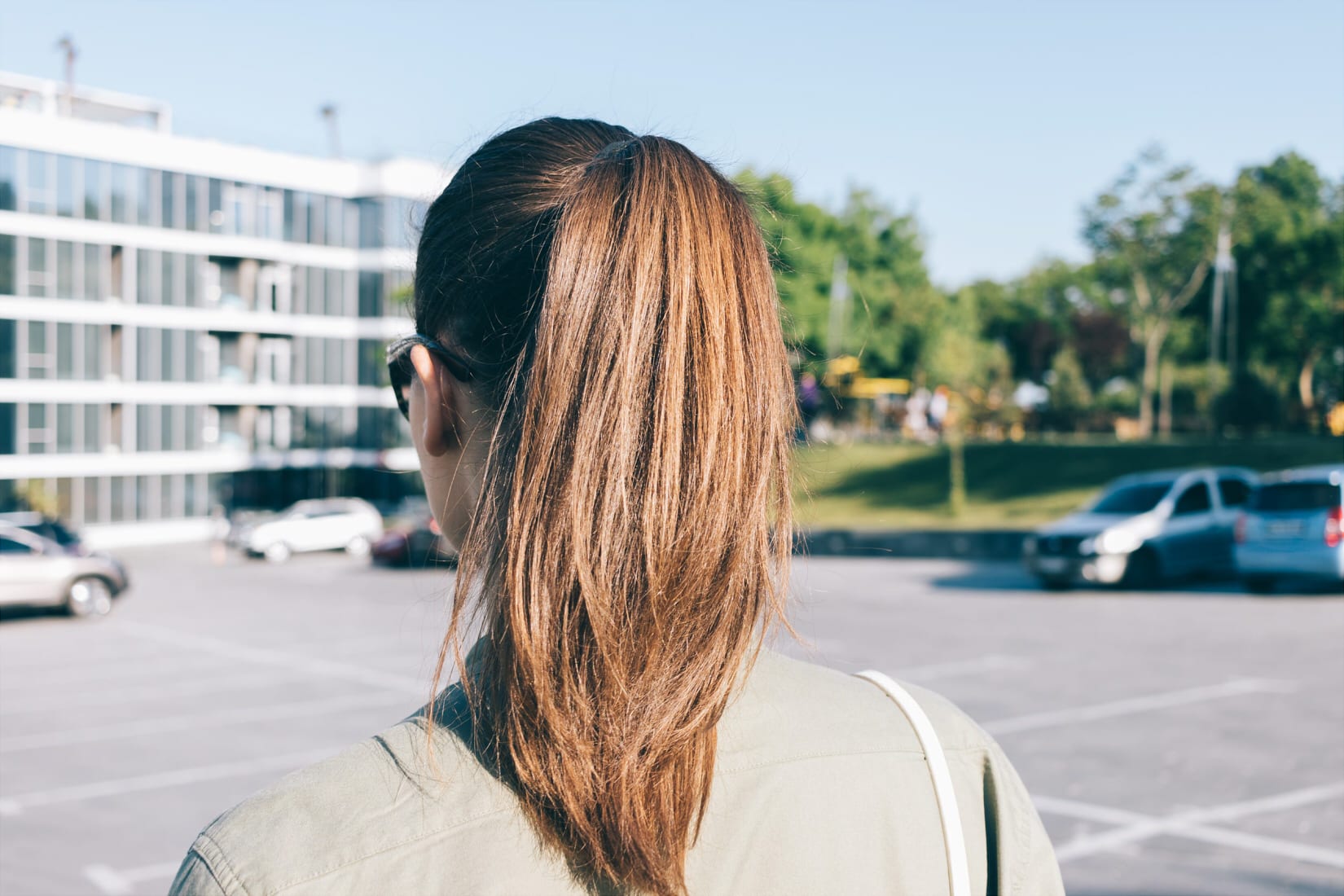 Polished Pony
A ponytail can be sleek and classy, and it doesn't take much. To get the ultimate polished look, flat iron your hair into the perfect pony- then finish it up with a hi-shine gloss.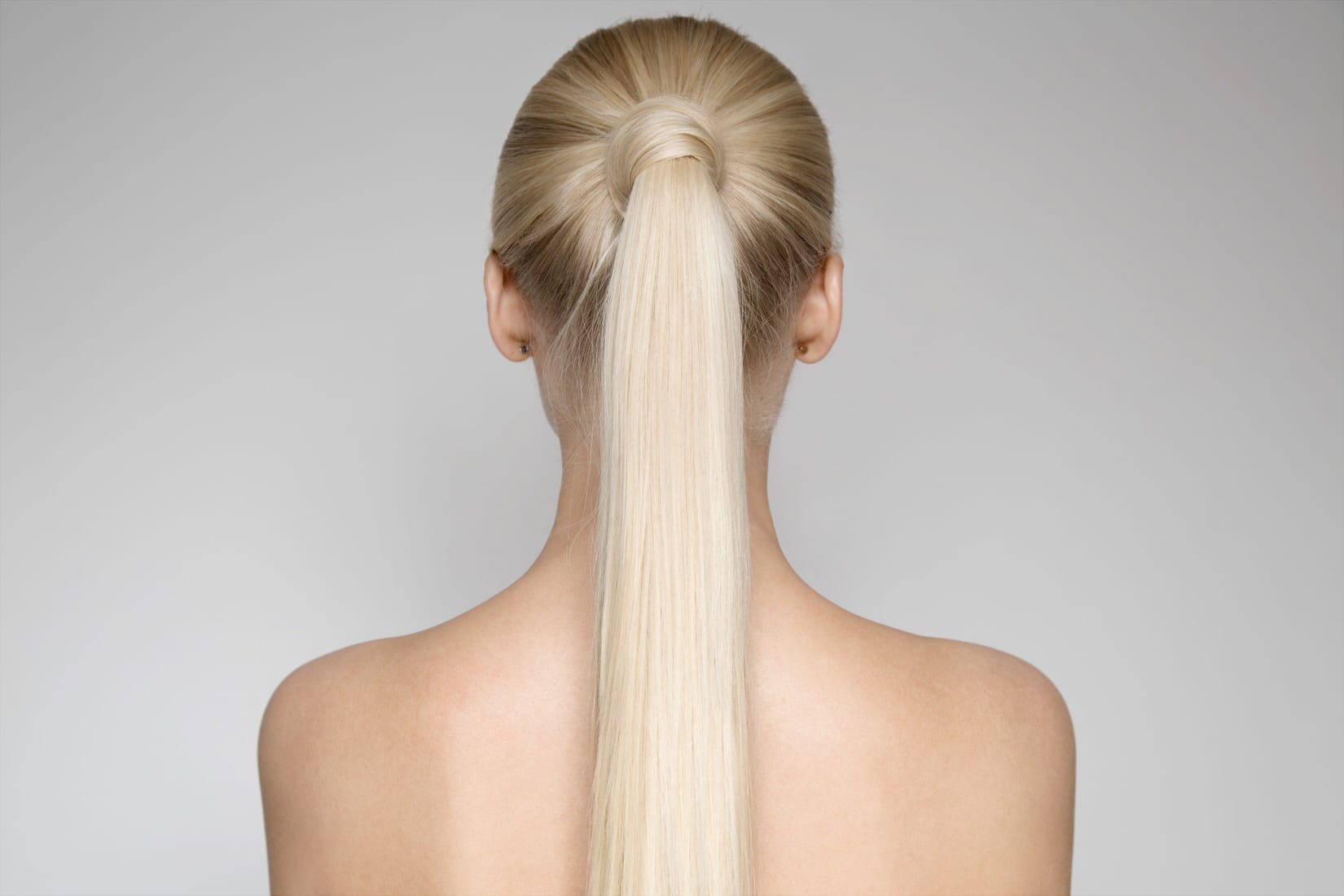 Wrap It Around
Wrap a section of your hair to dress up your look. It will cover up your ponytail holder, and as a result, you'll have an automatic classy style. This look can be seen anywhere from the runway to the red carpet. And of course, in your own home.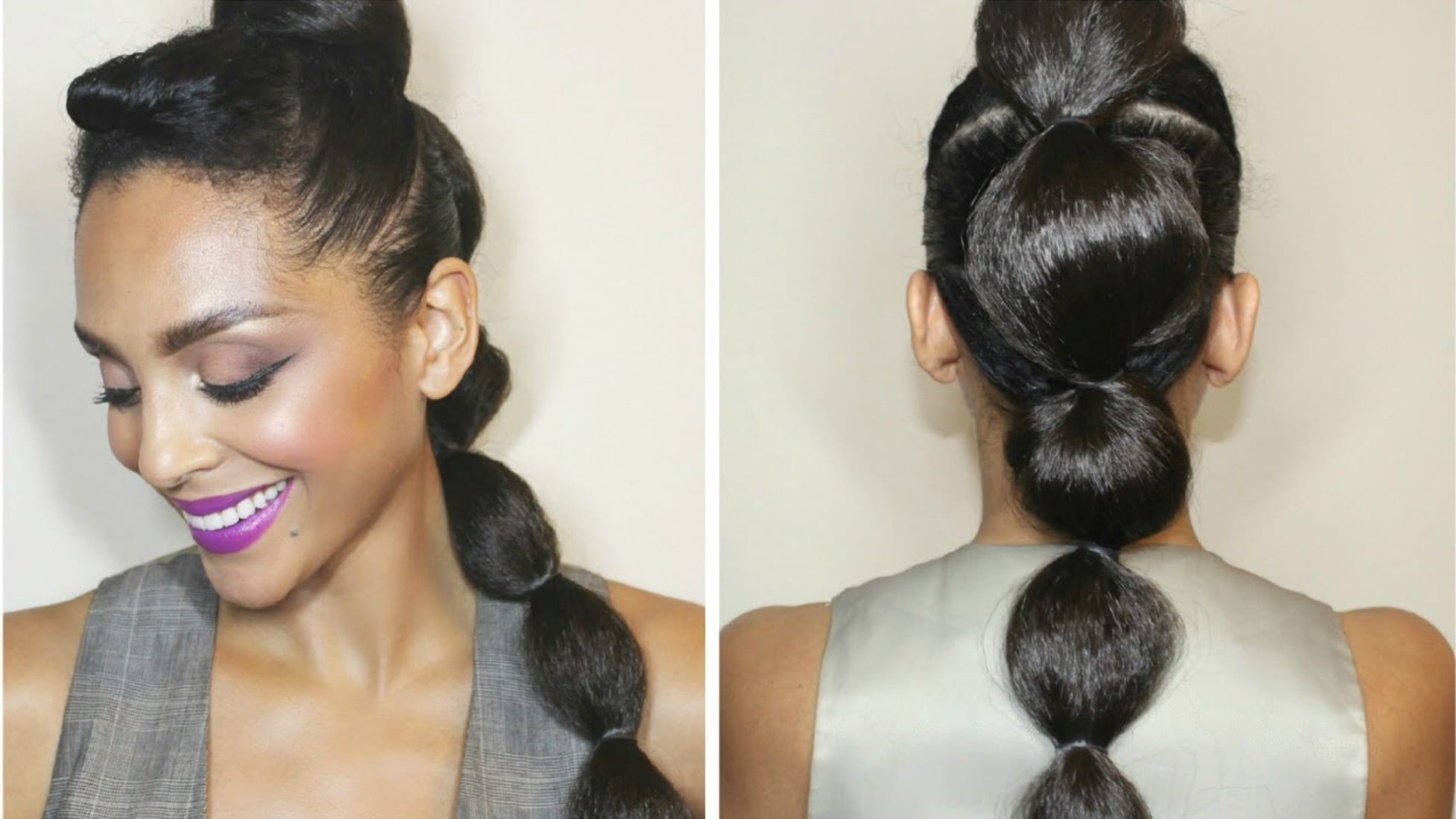 Puffed Out Pony
Have you seen these trending bubble ponies? They hold a very unique look and add immediate character. To begin, create a solid hold at the base of your pony. Next, using clear elastics; section off 1 ½ inch sections along your pony. By doing this, you will create a cascading look for your bubble pony. This is another look that can be taken from the runway to the streets.
So, if you thought a pony was starting to become a bore, it's time to switch it up with plenty of variations to choose from!