1. Skip the powder.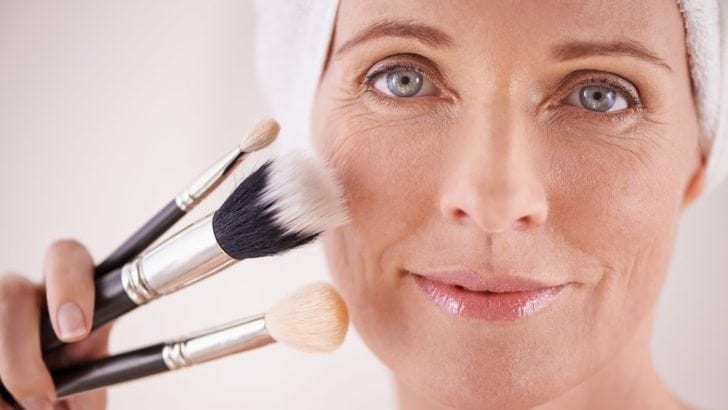 Powders highlight the wrinkles and the creases. Try to avoid powders and stick to moisturisers instead.
2. Translucent Powder Lashes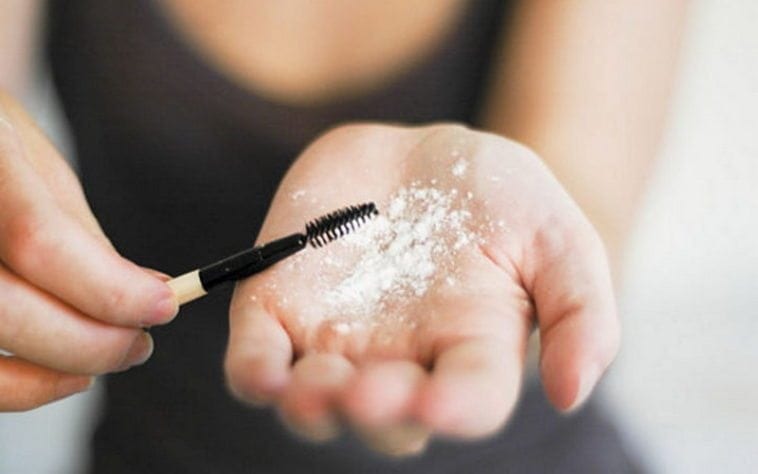 Apply loose powder on lashes before applying mascara, with a mascara to make them thicker. Rinse of the extra powder.
3. Baby Oil Makeup Remover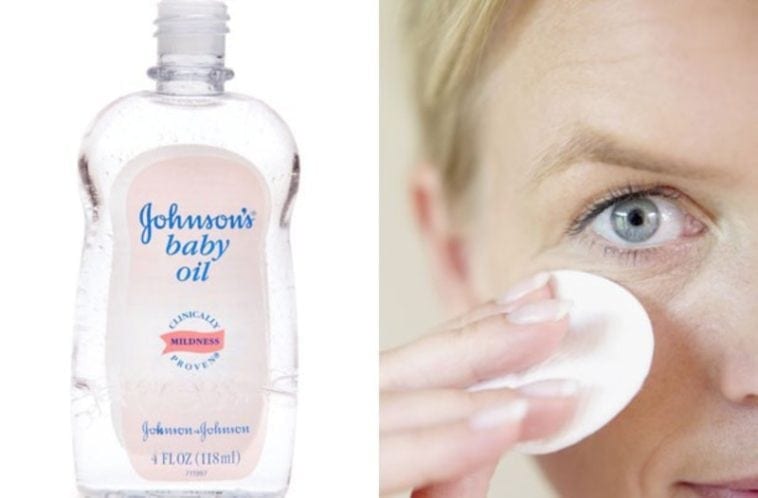 Use baby oil as make up remover instead of other removers as they are very gentle on the skin and do not have side effects.
4. Apply eyelash glue with a bobby pin.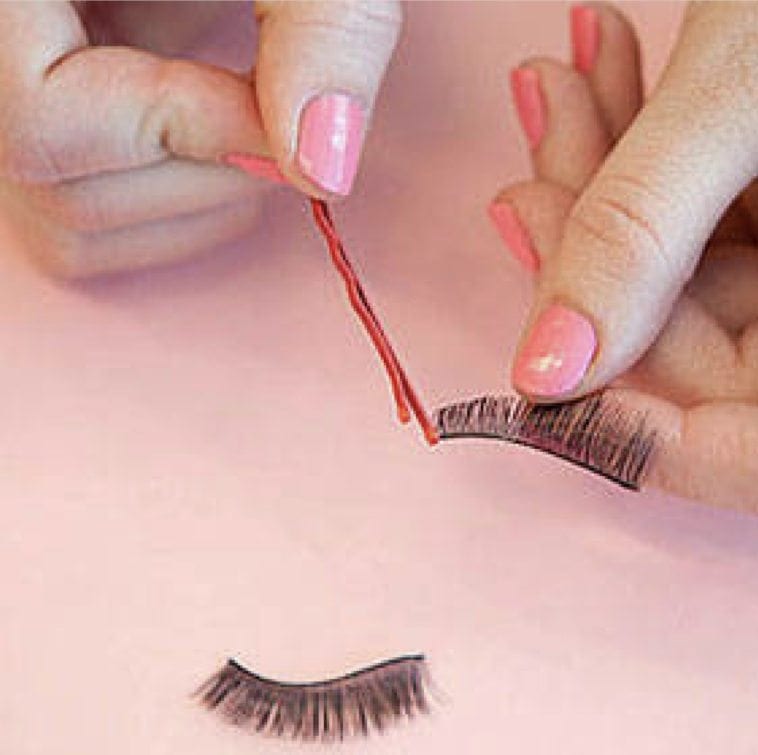 By applying glue on the eyelashes with hands it puts extra glue making the lashes look globy and untidy. Use bobby pins to apply glue on fake lashes.
5. Make your Own Lip Color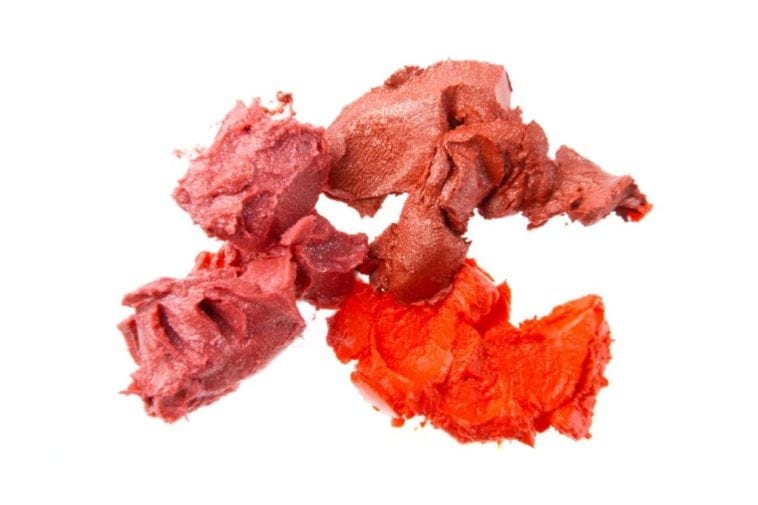 Make your own lip color by adding some eye shadow to the petroleum jelly.
6. DIY Tinted Moisturizer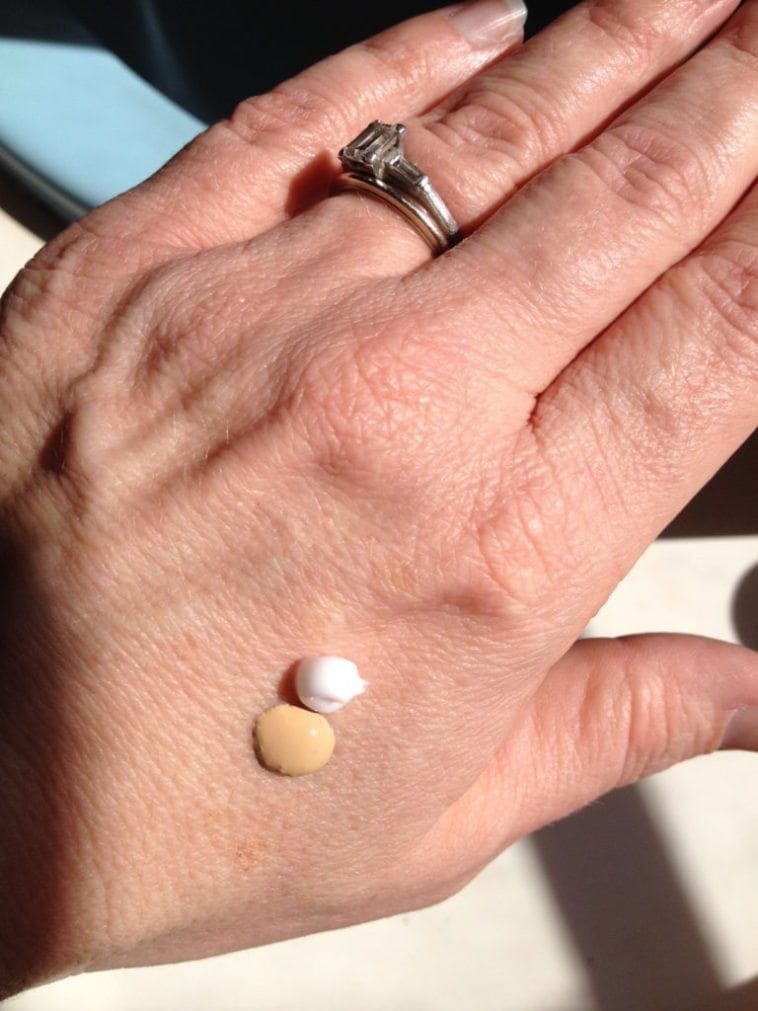 Put little foundation and mix it with moisturiser as it evens the skin tone, brightens the skin and also retains the oil on the face.
7. Lipstick Cream Blush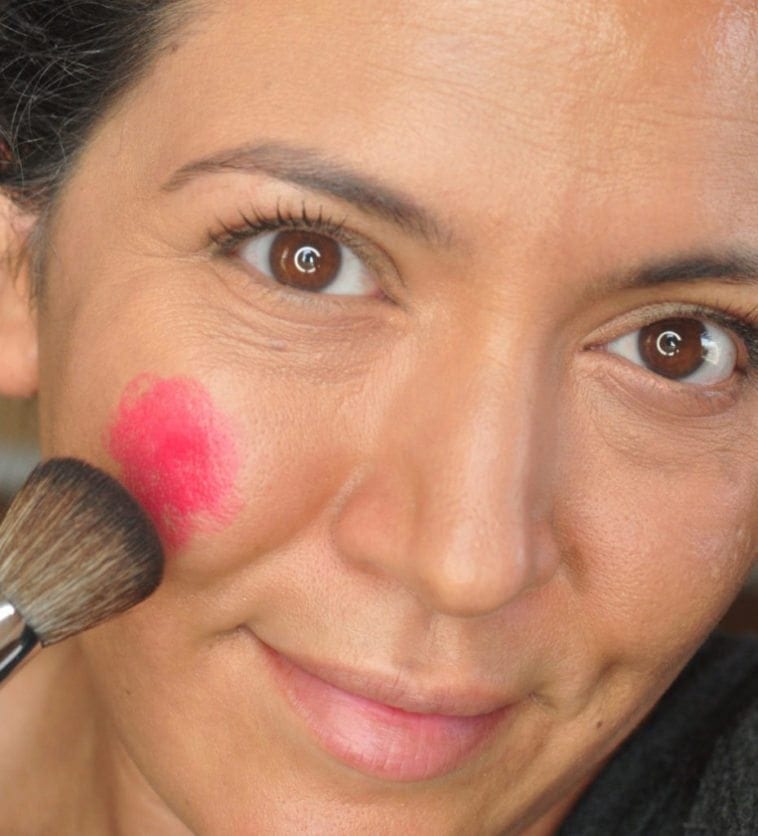 Use a lipstick as a blush when you are out of blush at the time of crisis.
8. Business Card Trick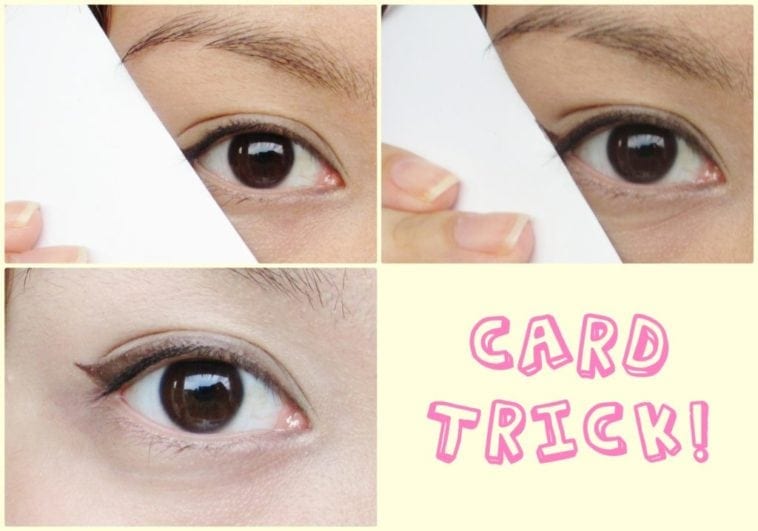 While applying mascara put business card in the side so that the smudge comes on the card.
9. Concealer Lip Contour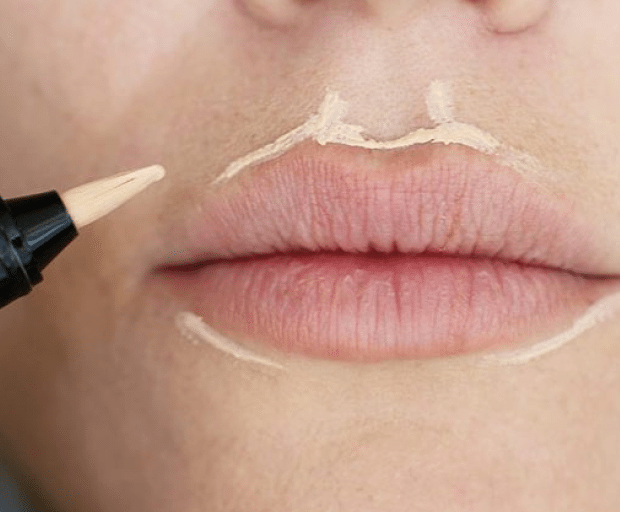 To make your lips stand out, apply a concealer on the outline of your lips before applying a lipstick to get a darker shade without them being smudged.
10. Start multimasking.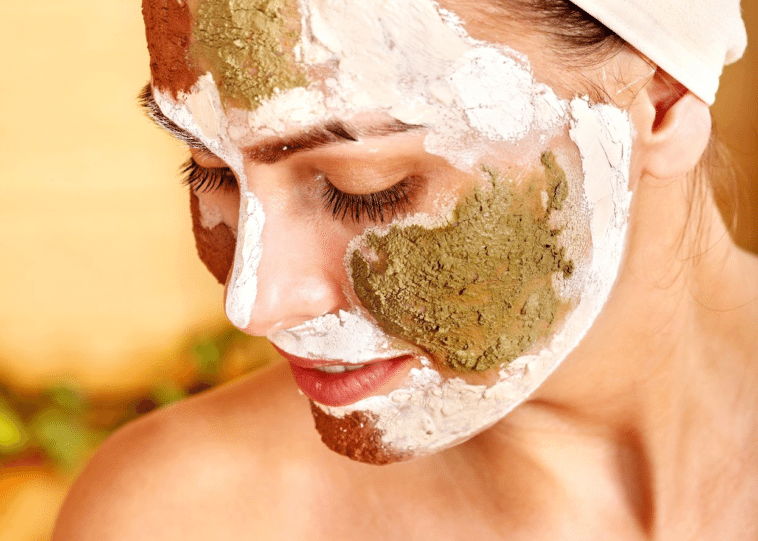 Apply different face masks on different areas of the according to the needs.
11. Foundation Contour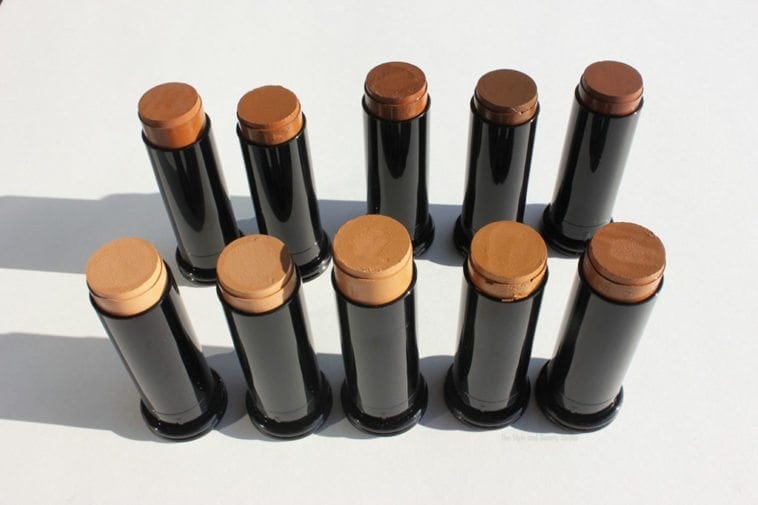 If you don't know which shade goes with your skin, go for few shades darker. As they blend easily and give a natural look.
12. Apply your perfume to all the right places.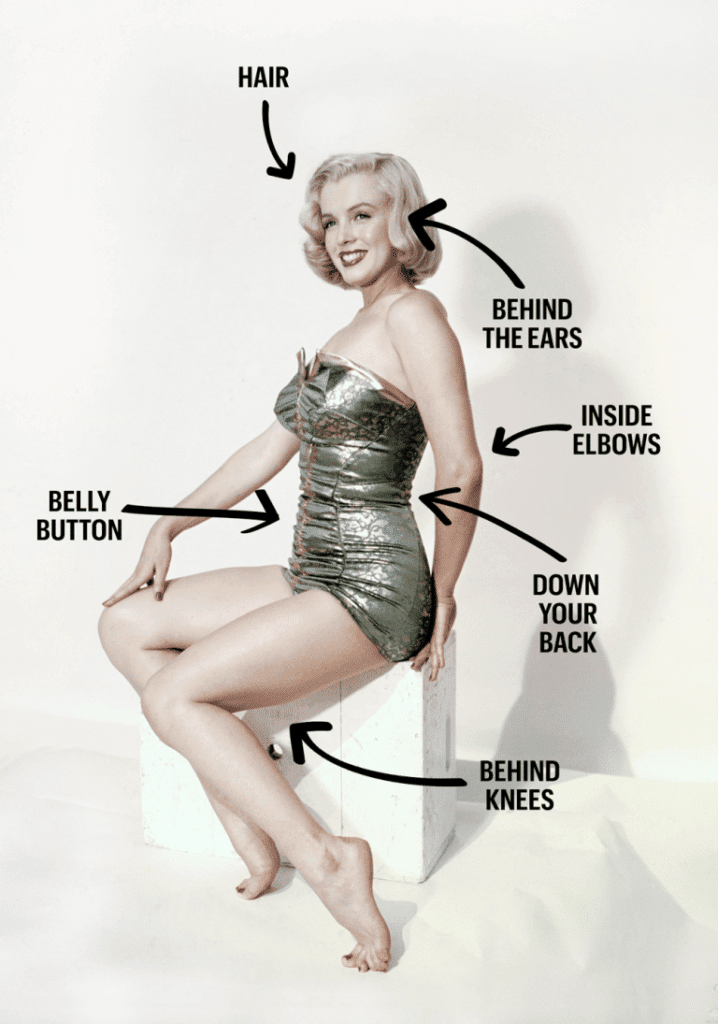 Apply the perfume on all the parts shown in image, to avoid body odor. And for hair, spray it in your comb, instead of your hair.
13. Do a lighting test before you leave.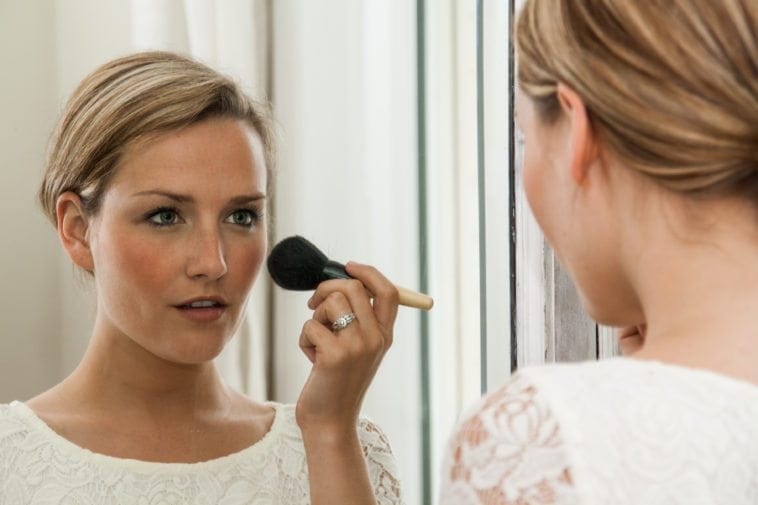 Always use the flashlight of your phone to check your make-up, as mirror light don't always reveal the truth!
14. Foundation over 50? Choose yellow undertones.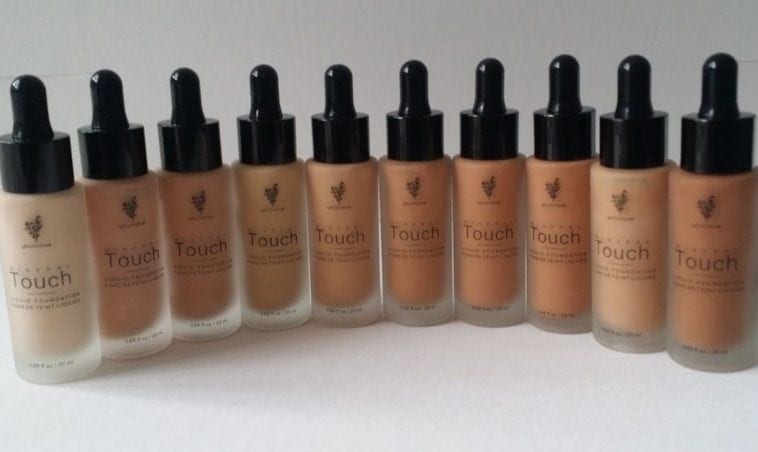 Women over 50 looks pretty and young in a yellow based foundation as it makes their skin glow!
15. Blot your Face with Toilet Seat Covers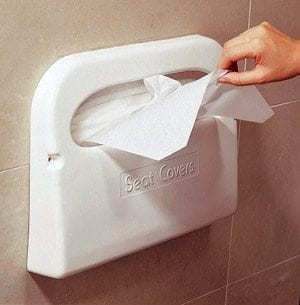 Toilet seat covers are oil absorbing sheets, so they work great as blotting the face.
16. Wash & Save Wands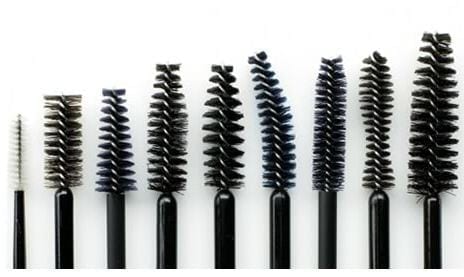 Instead of throwing your mascara wands you can reuse them as eye brow brushes to highlight your brushes.
17. Use Peach Colored Concealer under your Eyes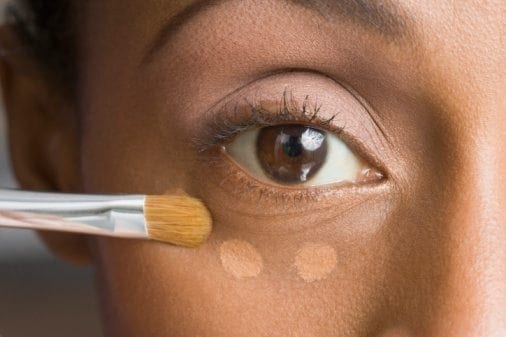 Apply peach colored concealer under the eyes to look fresh and awaken!