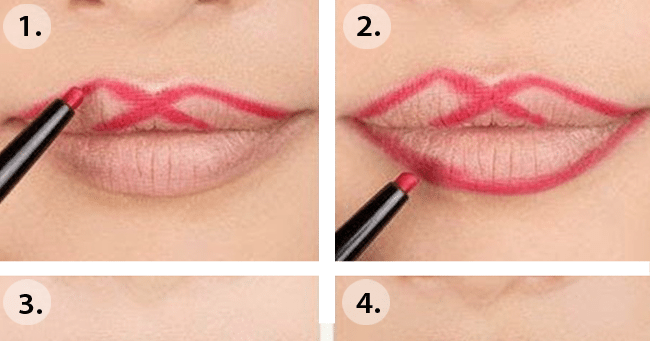 Red lipstick has always been considered to be the most sensual color to be put on and can go with any complexion. red color lipstick are not a new trend but it can be said that it is a vintage one because many colors changed over centuries but the red lipstick remained at the same position from the beginning but there are various and all new  ways introduced of wearing red lipstick . For instance you can wear matte, glossy or make your lips look scrumptious using the same color.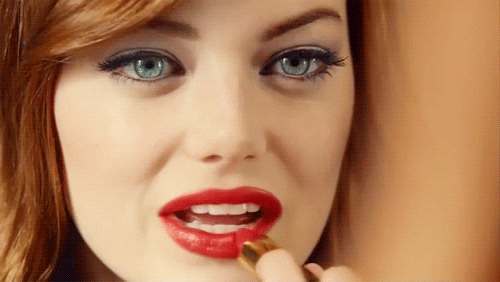 Make the color stay put all day by adding a little powder!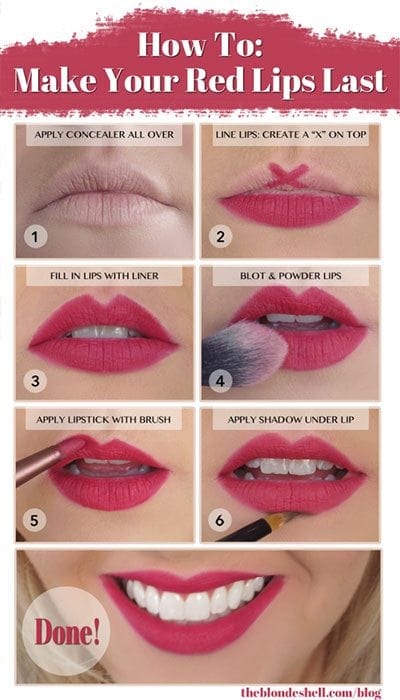 it is a common problem that lipsticks don't stay for a longer period of time but if you want it to stay unless you want to remove it then add a little bit powder to it. first of all apply lip concealer all over your lips and then mark "x" just below he philtrum / upper lips using a lip liner and then fill the lips completely using the same lip liner and apply the lip powder of the same color before apply lipstick . You can add some shadow under your lips if you want to.
Add some clear gloss to change up the look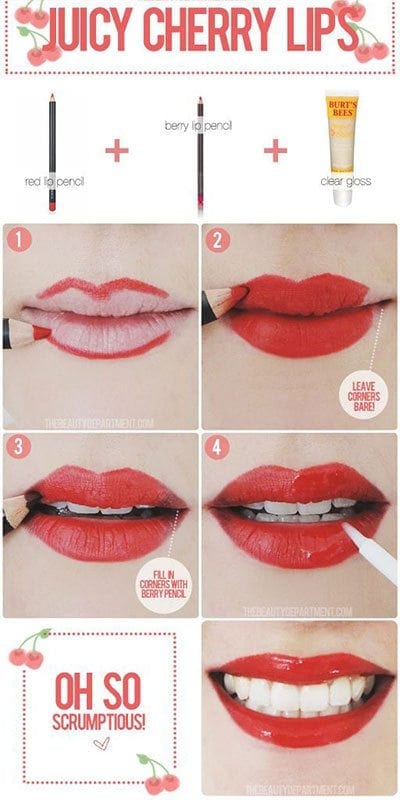 For scrumptious and shiny lips you will need a red lip pencil, berry lip pencil and a clear lip gloss. First of all outline the lips using the red lip liner and then fill in the lips using the same lip liner but do not forget to leave the corners as you have to fill it with berry lip liner. After all this apply some lip gloss over your lips.
Just dab a bit of gloss in the center of your lips to make them appear fuller.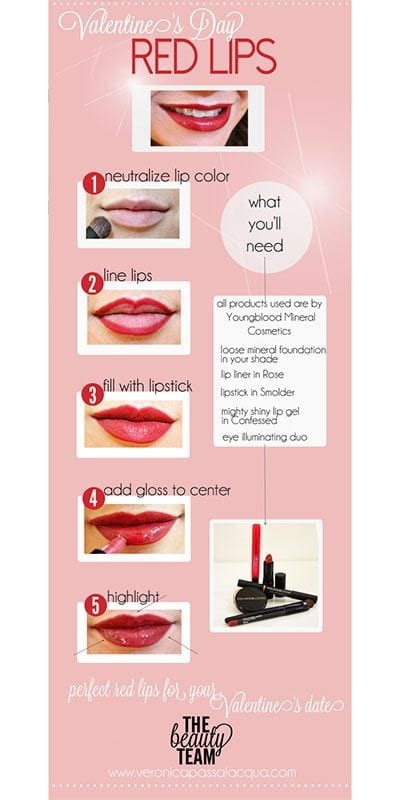 Every woman wants her lips to look fuller and scrumptious and for that look one must dab a little bit gloss in middle part of your lips. First you have to neutralize your lips so that the red color won't look un even and then outline it using the lip liners and then fill it with lipstick. After the filling process you must dab little bit gloss at the centre and you can also use highlighter, if you want to, in the end.
Feeling a little daring? Add some glitter!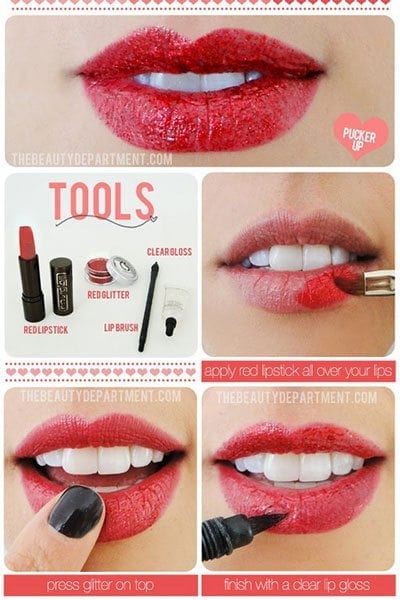 If you want puckered and glittery lips you can add some glitter to it and for this you will need clear gloss, red lipstick, lip brusher and red glitter. Apply red lipstick over your lips using the brusher and then add red glitter over the top and to hold the glitter and for shiny lips add some clear gloss over it.
Use dark eyeliner to give your lips a funky ombre look!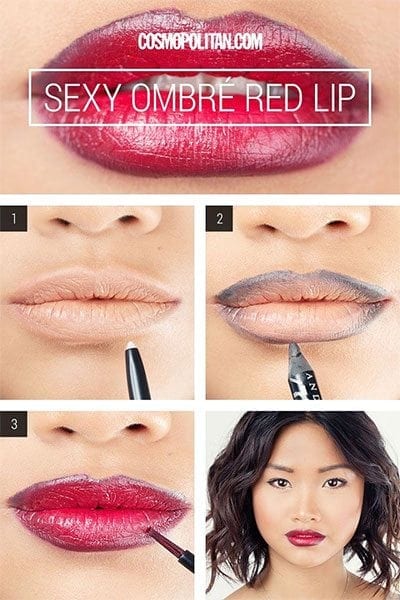 For that sexy and gothic look lips you can also use eyeliner and you will get a sexy ombre red lips. For this you will need concealer, pencil eyeliner and red lipstick and brusher. First of all apply lip concealer all over your lips and then apply pencil eyeliner on the corner of the lips and fill the left space using the lipstick and with the help of the lip brusher.
Once you've defined your cupid's bow, you can start filling 'em in!