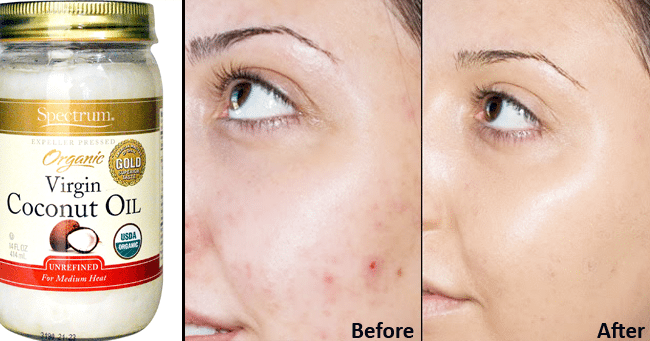 In today's time it is hard to maintain a healthy and glowing skin  due to stress and environmental pollution that our face have to face daily and face products that we use to get more clearer skin contain several chemicals that are not good for us and sometimes it makes the situation more worse. but home remedies that include natural products have been life saviors for us as they contains several vitamins , minerals and anti oxidants that are daily need of our skin.
Detox Water for Clear Skin
You Will Need
2 liters water
1 cucumber
1 lemon
A handful of mint leaves
A pitcher
What You Have To Do
For detox water first of all do few slices of the cucumber and put it in a container and add leaves to it.
Now do the slices of the lemon as well and add it with other ingredients in the container or jar.
After this, pour 2 liters of water in the same jar and put it aside in your refrigerator.
try to drink the whole detox water in the jar in a day ,for clear and vibrant skin
You can add this habit of drinking water to your daily routine.
Benefits
Cucumber is mostly water but contain several vitamins and acids that are beneficial for skin as it keeps your skin hydrated. Lemon due to its antibacterial qualities has the ability to treat black heads. Mint leaves have an intense ability to treat acne and keeps your skin cool and hydrated.
Coconut Oil for Clear Skin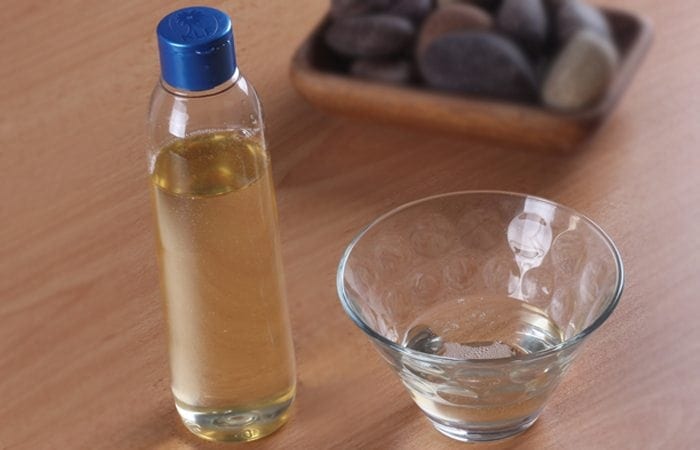 You Will Need
Virgin coconut oil
Cotton ball or cotton pad
What You Have To Do
The first thing that you have to do is warm up the coconut oil a little bit.
Now apply the oil on your skin by dotting it on your skin and after that massage it all over your skin for 5-6 minutes and let your skin soak the oil for few minutes.
Now use a clean cotton swab for removing the excess oil from your skin, gently wipe out all the excess amount of oil on your skin.
You can do this every day for more glowing and healthy skin.
Benefits
Coconut oil is used in many natural beauty products. Due to its anti bacterial and anti fungal qualities its removes the dead skin cells from the skin and is an excellent moisturizer for the skin.
Apple Cider Vinegar for Clear Skin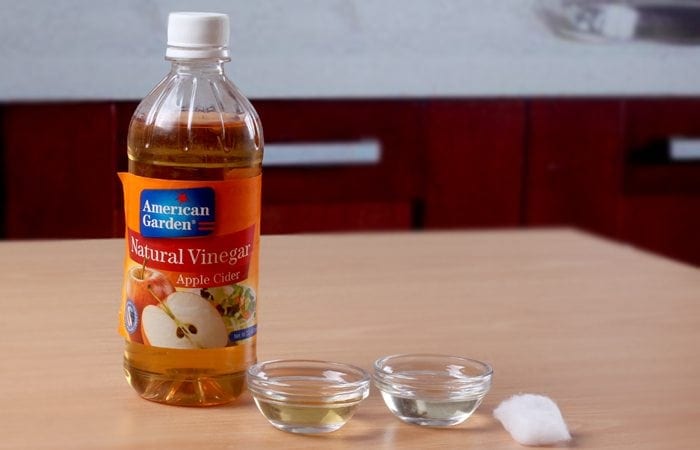 You Will Need
1 part apple cider vinegar
1 part water
Cotton ball
What You Have To Do
Mix equal proportions of apple cider vinegar and water.
After mixing the both soak cotton swab in it and let it stay for couple of minutes.
Apply this mixture daily before going to bed daily and then rinse it off the next morning.
This remedy should be done daily before going to bed for visible results.
Benefits
Acv is beneficial for skin as it slows down the ageing process as well as it helps in removing the acnes and their scars too. It exfoliates the skin and removes dead skin cells.
Green Tea for Clear Skin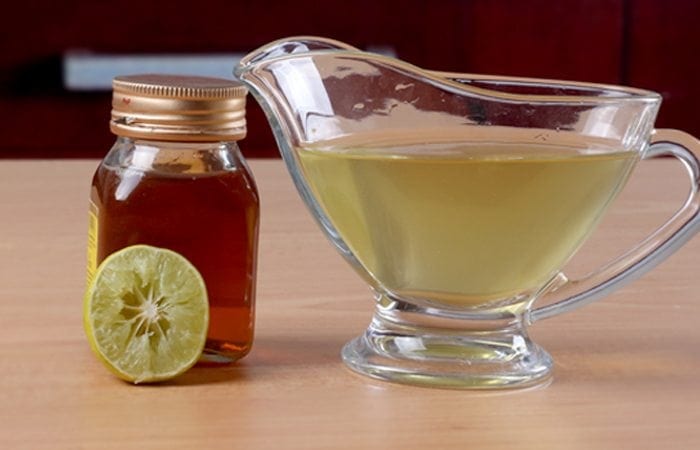 You Will Need
Green tea bag
A cup of hot water
Honey (to taste)
Lemon juice (to taste
What You Have To Do
Dip the green tea bag in a cup of hot water and let it stay in it for few minutes until the water extracts out the tea from the bag.
And then remove the bag from the cup. You can add some lemon and honey according to your taste.
Drink this tea while it is warm as it works better when it is warm.
For better results you must drink 2 -3 cups of this herbal tea.
Benefits
Green tea has been life savior for us all as they has anti oxidants which help in losing the weight as well as bring backs the natural glow of the skin. It helps in removal of the dark spots and brightens the skin and reduces wrinkles.