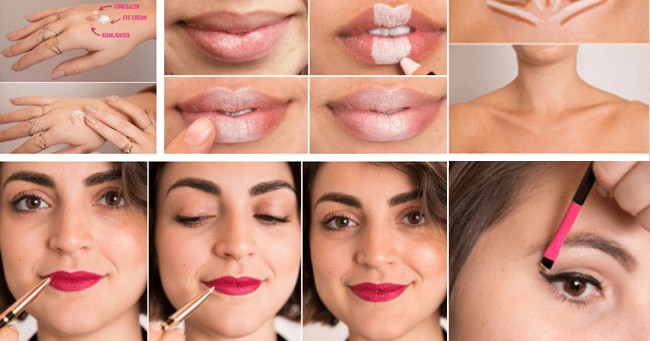 Concealer are perfect product for hiding your skin flaws that is blemishes ,pigmentation and dark circles  but sometimes when women use concealer in inappropriate way then it changes  the role of the concealer and  it gives a woman a dramatic look. Here are some things that you should keep it in mind while applying a concealer that is the shade you are applying and the way you are applying it.
 If you use foundation, apply it first, and then apply your concealer.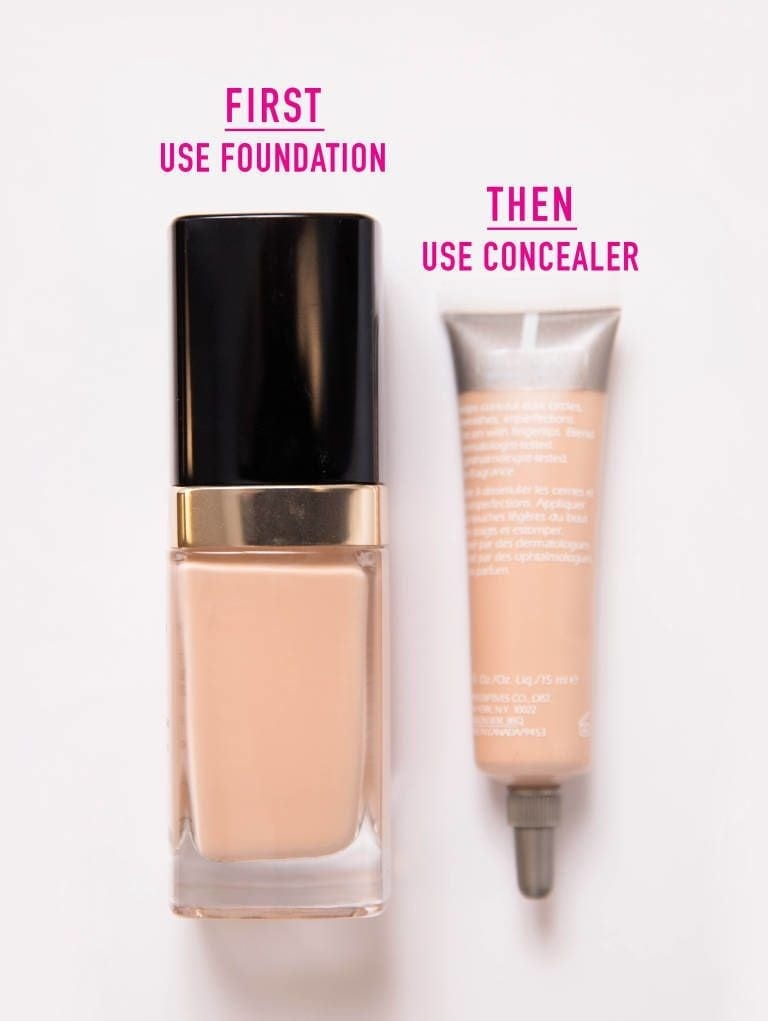 There is step by step application of every makeup product. the first thing that you have to do is apply foundation before concealer as if you do this then you will need less concealer for proper application as well as it will prevent the makeup from giving you a cakey effect and the makeup stays for a longer period of time.
The most flattering way to apply concealer is to draw a triangle with the base under your eye and the point toward your cheek.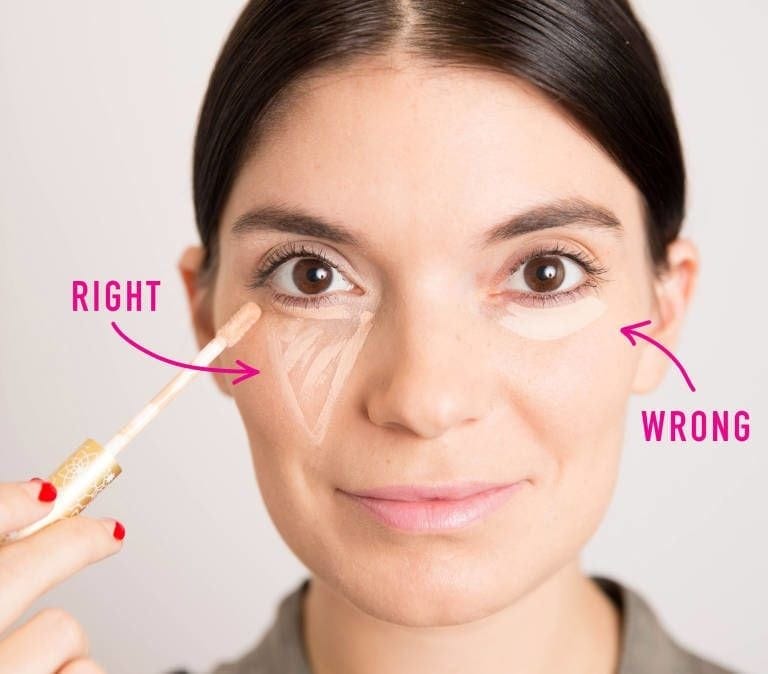 Most of the time women use concealer in an inappropriate way for the application of the concealer but the proper method is to apply it under the eye in a triangular shape as this will provide some artificial lift up to your face and would be able to properly hide your skin flaws.
To prevent your eye shadow from falling off your lid and settling in the creases, prime your eyelids first with a dab of concealer.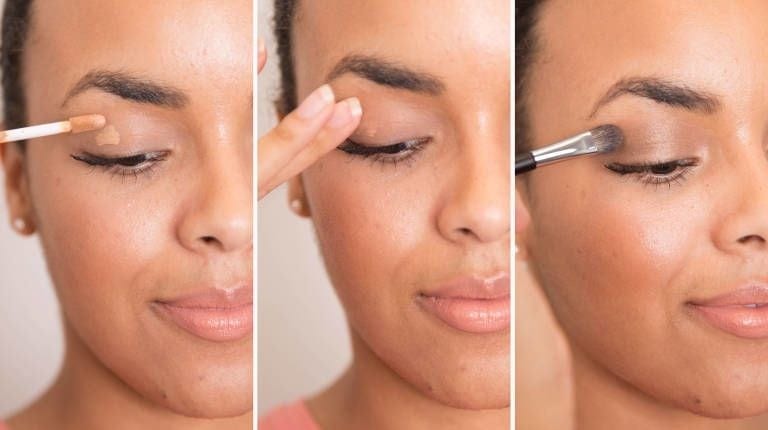 If you want your eye makeup to stay for longer period of time and do not want it to fall off from your eyes then you better apply primer on your eyelids . First of apply it on the eyelids and use fingers or sponge for proper blending it in and then apply eye shadow over it.
When concealing a pimple, first use a green concealer, then cover the area with a concealer that matches your skin tone perfectly.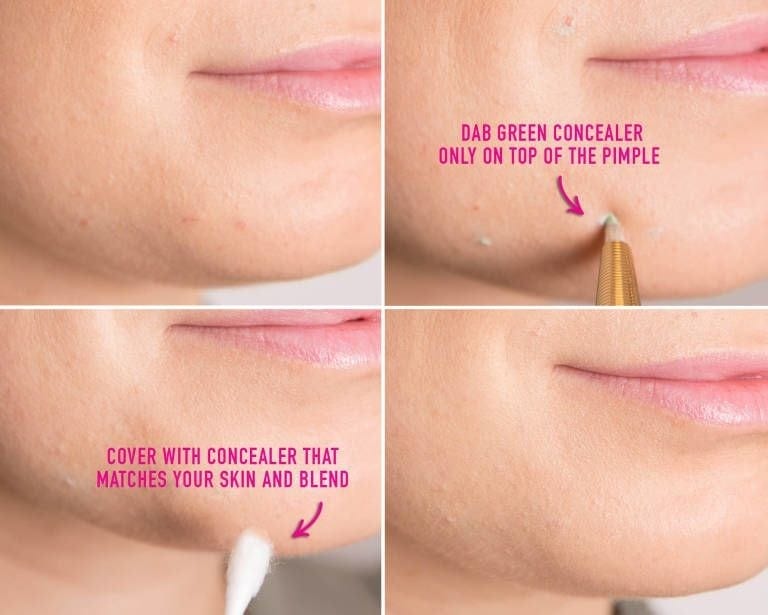 There are concealers available in the market according to the size and color of your pimple. for red pimple you must use green concealer over it as it covers the redness around the area and the pimple completely now for giving it a proper end blend it with the powder. You can use a small brush for this or sponge or a cotton swab.
  If you find yourself without concealer, place a small dot of liquid foundation on the area, wait a few minutes for the formula to set, and then lightly blend it out.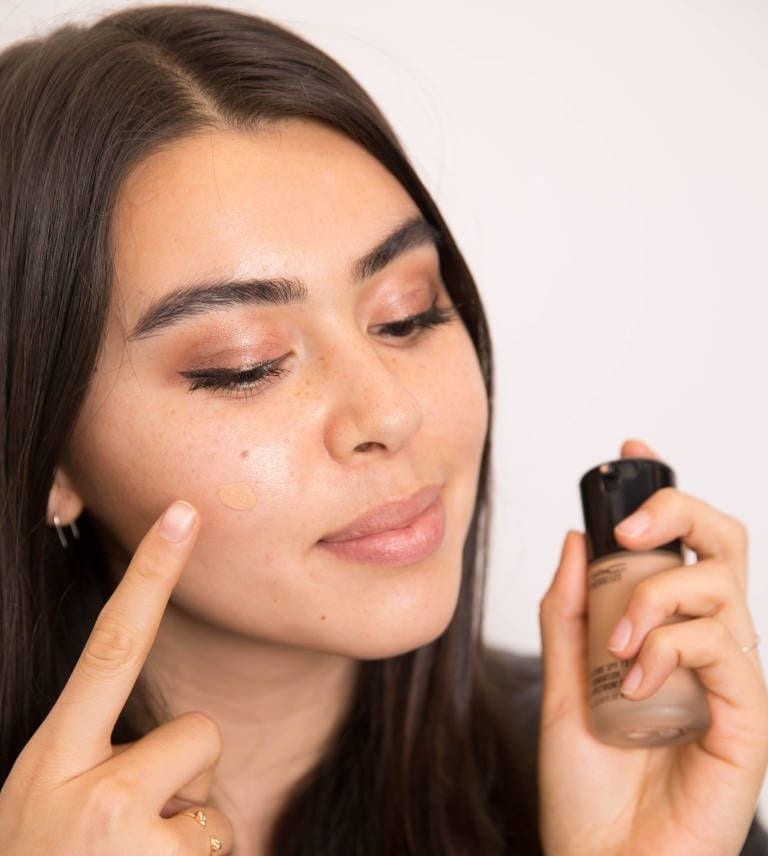 Due to some reason few of the times women forget to use concealer which after sometime fall off from the face, to avoid this problem you can use foundation at the place of concealer . Apply foundation in dots and wait for it to dry a little bit and then use brusher sponge for blending it in properly.
Use a concealer that's slightly lighter than your skin tone to line three tiny sections of your eyes: the inner "V," the middle section of your eyelid, and just below your brow bone.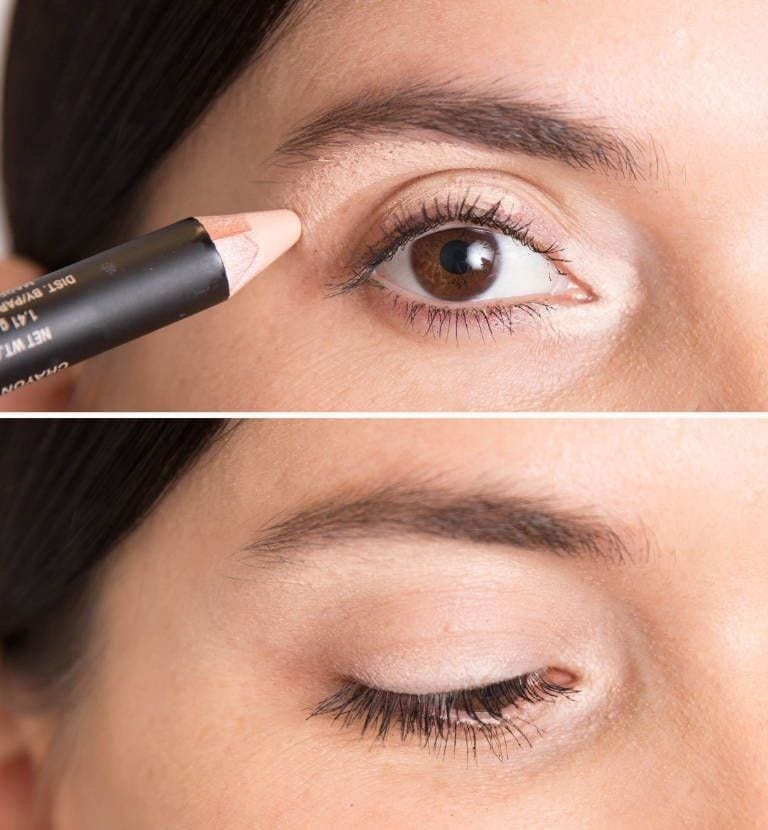 for natural look you must apply concealer on your eyes in such a way that specifically covers some particular areas like inner sections of your eyes that is your eyelids, below your eyebrow bone . Before applying it you must confirm that the concealer should match your skin tone.
Dab an orange- or peach-colored concealer over dark under-eye circles with your ring finger.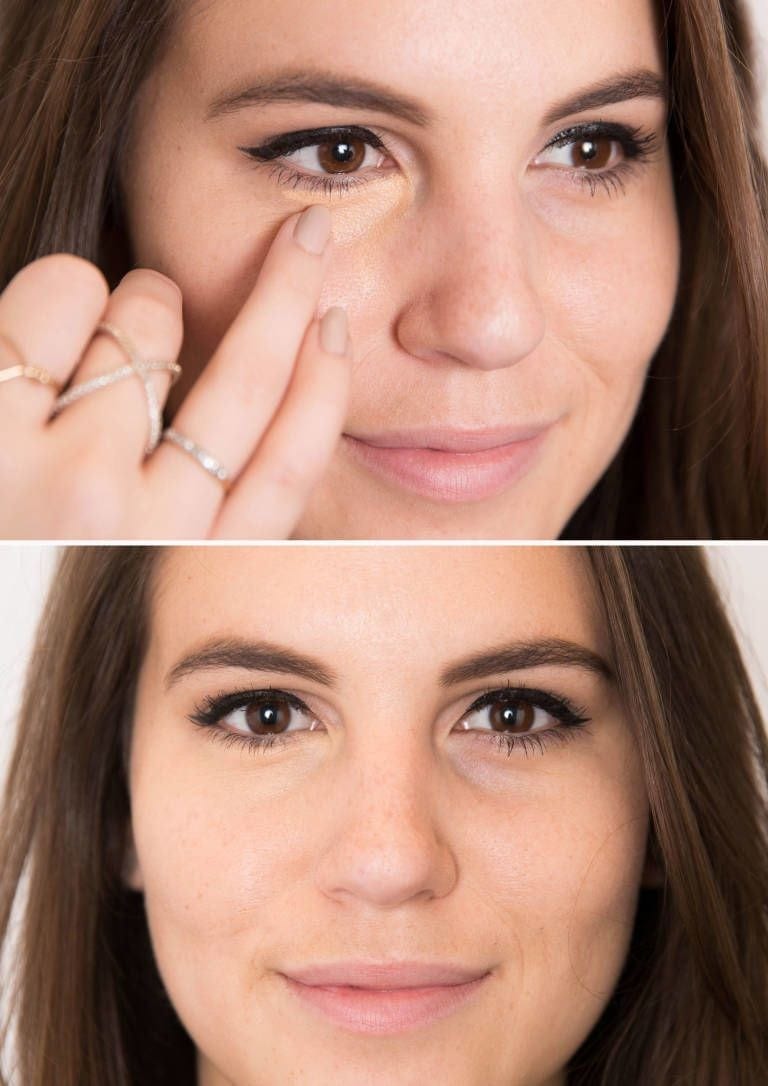 for cover up dark circles under your eyes apply orange or peach colored  concealer  and it would b good for you if you will not use brush or sponge over that part as it is one of the most delicate skin portion as sponges or brushes could be able to hurt. For proper application you can use your ring finger to blending it properly and hiding your dark circles.
Know what issues different colors of concealer fix.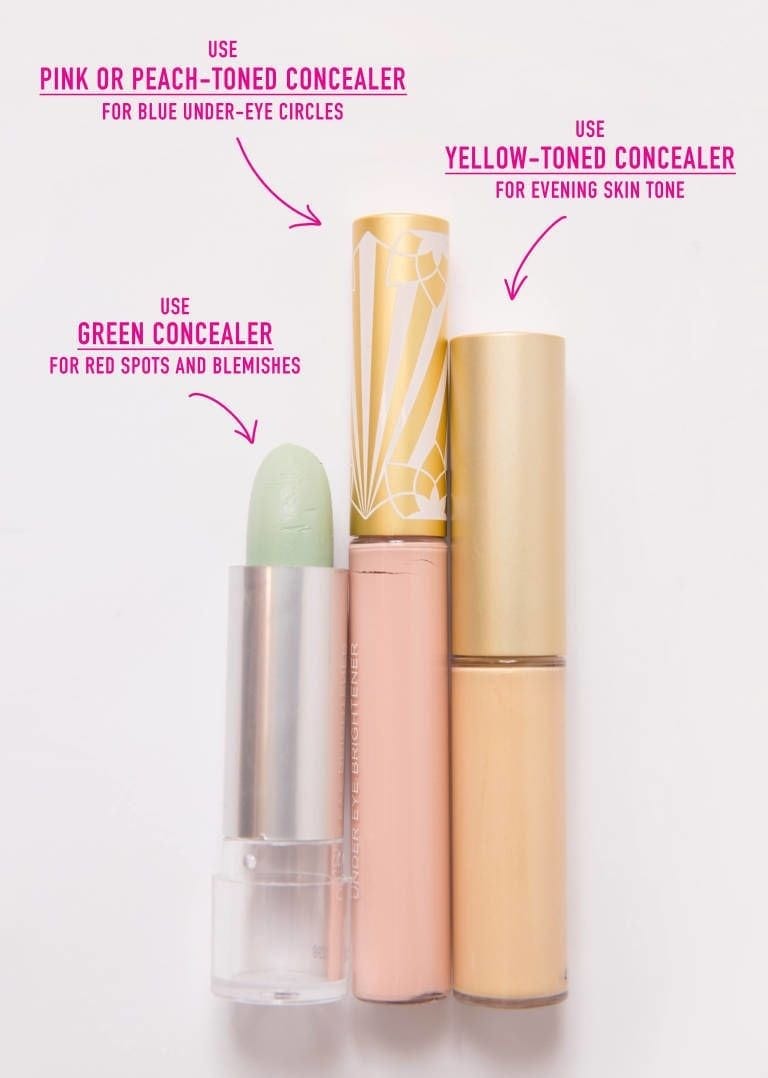 There are different shades of concealer available in market for hiding different types of dark circles that is for blue dark circles you can use pink or peach toned concealer, for evening skin tone, yellow toned concealer goes well and for red pimples and blemishes you can use green concealer.