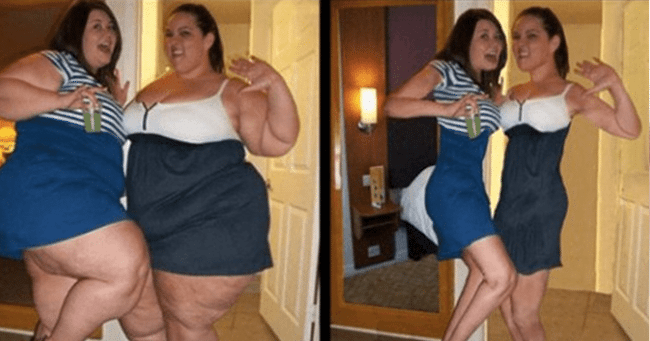 Photoshop is used to create and enhance the beauty of your photo. It is the one of the most fashionable means that is used to edit photos. Editing of photos enhances the beauty of the photo and also used to remove the imperfection in photos and the new version of photo after Photoshopped is unbelievable.
Here is compilation of some Photoshop transformations that is unbelievable. Check out the compilation below.
1. Girls Love to Photoshop
There is no need to follow strict diet plan and gym if you can transform your body like this through Photoshop within few minutes. Who cares about social media?
Real- Left
Photoshop- Right