It is quite hard to apply eye shadow to your hooded lids. Here are some tips which you need to know.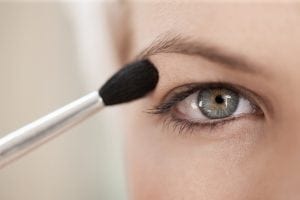 Most of us struggle it for real when it comes to make up. But the gripes touch new heights when we try to apply eye shadow to hooded eyelids.
Hooded eyelids happen because your brow bone folds over your eyelid, which makes your eyelid least visible. It may feel that there isn't a need for applying eyeshadow, but with a lot of tricks given below, you can.
A famous make-up artist, Liz Pugh is of the belief 'If you have hooded eyelids, it's important to understand light and shade, as this informs you where to put everything from highlighters to mid-tones and darker shades.'
KNOW YOUR PRODUCT PLACEMENT
'It is important to understand the shape of your eye and highlight the right areas of your eyes' says Liz. ' The secret lies in the fact that much of the light shade should be put on the inner corner of your eye and a little bit of it underneath, from middle to the inner portion. This not only makes your eyes look big but also adds illusion of space.'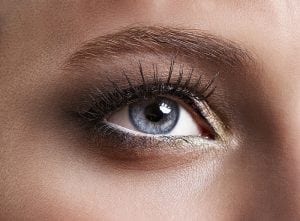 You can use Bobbi Brown Bone Eyeshadow, or a highlighter like The Balm Mary Lou Manizer.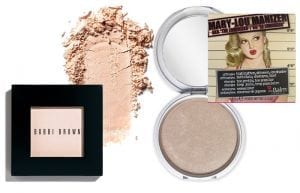 You can also add pop to your eye by applying highlighter on your browbone, but make sure you do not apply it on the lower portions of eye. The illuminating pen recommended by Liz is YSL Touche Eclat.
She also says that using a darker shade just above the crease will add more depth to the eyes. Liz adds that going too far with eyeliner underneath the eye will close it up even more. In order to give a subtle look to your hooded eyes, you can also use shadow under the eye.
REDUCE THE RISK OF CREASING
It is quite natural that hooded eyes crease up your eye liner. The effect can be countered by using a eye primer, Liz recommends Urban Decay Primer Portion and NARS Pro Prime Smudge Preef Eyeshadow Base.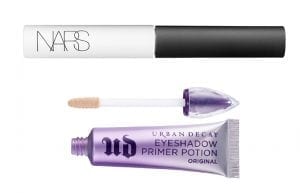 KEEP YOUR EYES OPEN.
Yes, this should not come as an advice to you of course, but while make up, when you put eyeshadow on your lids, don't close them. Keep them open and see the difference it makes. Look straight in the mirror, this will also help you see where do you need to create socket shape.
It is also necessary to apply eyeshadow above the crease, but make sure it does not go far up to the browbone. This way, eyeshadow is very visible when your eyes are open.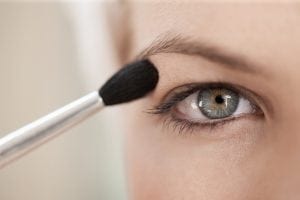 CREATE YOUR OWN CREASE.
When you open your eyes, your crease is not that visible, hence, it is effective if you create your own crease. All you have to do is look straight into the mirror and add depth with your eyeshadow using a soft fluffy brush. Keep swiping the brush in a windscreen wiper way, this way allow it to mimic the shape of your eye socket.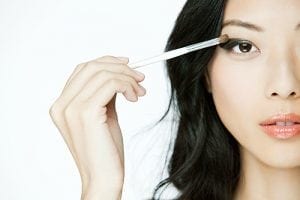 Soft brush is recommended by Liz since they are easy to use on delicate portions of eye. Also, she adds," Make sure to keep darker portion at the outer part of eye and lighter on the inner, this will bring the eyes closer together."
FLICK IT OUT.
It is quite a task to apply liner for the ones with hooded eyes. Liz says the product you use should be the one you are comfortable with. It is generally siggested that eye liner gel be used by the ones with hooded eyes as it dries up quickly and does not take imprints on eyelid.
"It should also be made sure that the liner is lifted up in the corner of the eyes." she says.
For eyeshadow, it is recommended to look straight ahead to the mirror but for applying eye liner, it is best advised to look down on mirror. This will also prevent any chances of getting eye liner on your lids.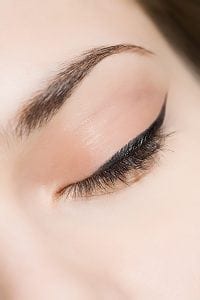 While creating flick, it is also advised by Liz that you get a lift with the flick as this will help your eyes to open out more. The best way is to imagine a continuous line from the bottom lashline following the natural shape of your eye.