In this article we are going to show the ways to get perfect eye makeup and also how to get the smokey eye in few easy steps.
THIS IS THE FIRST WAY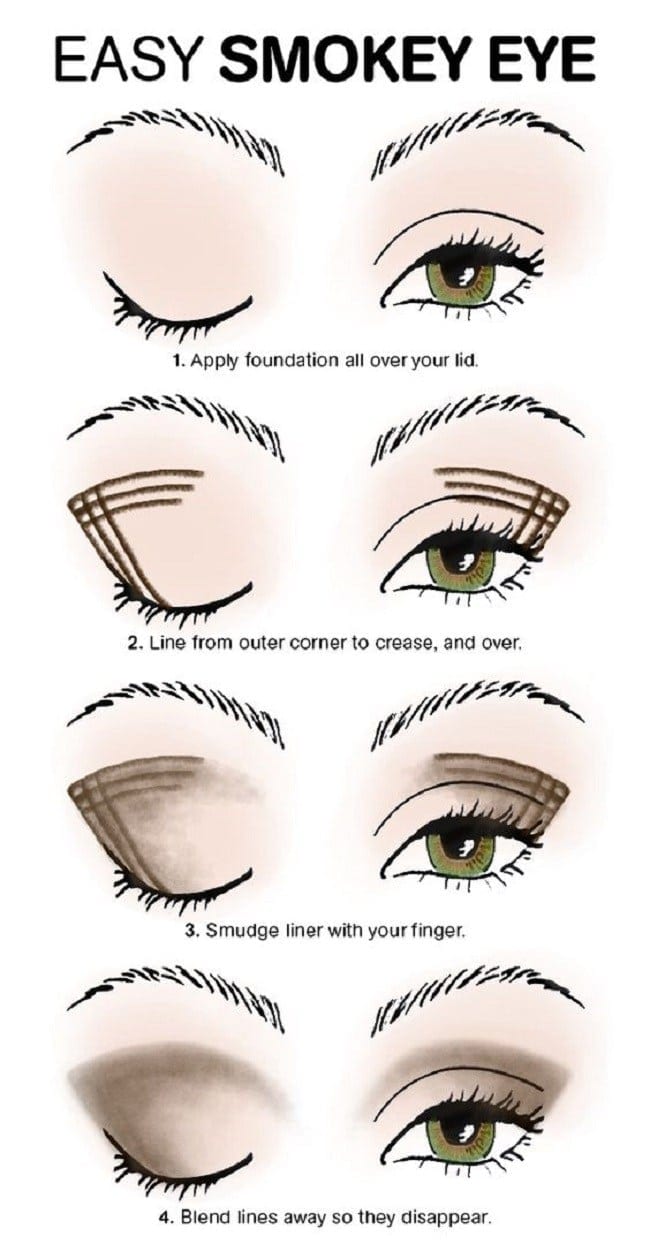 This is the easiest as all you have to do is apply foundation. Then apply liner and blend them starting from the corner of the eyes
Attractive This Is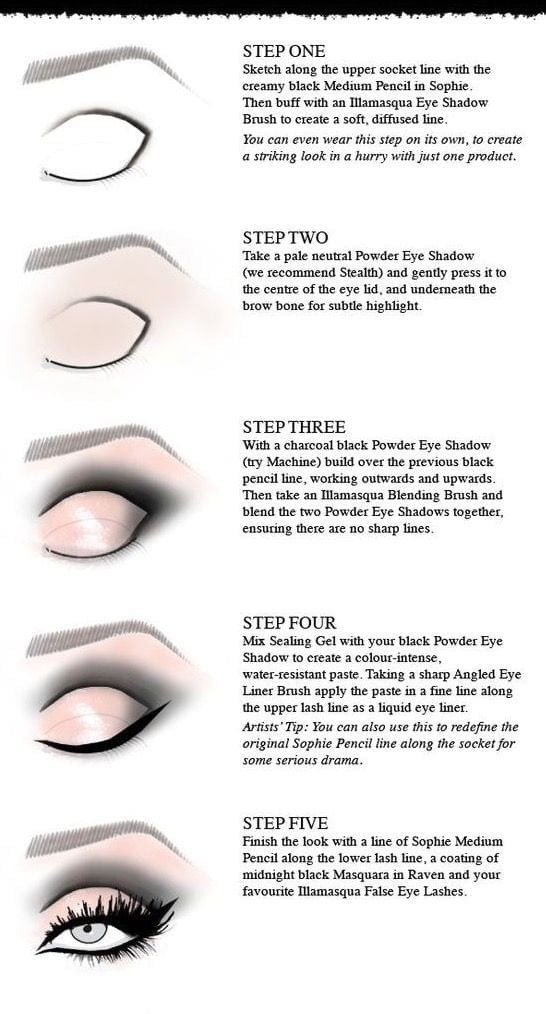 In this one all you hage to do is use charcoal black powder but make sure you don't smudge it hear and there else it will spoil the look.
HEY, THIS SEEMS EASY, BUT IS IT?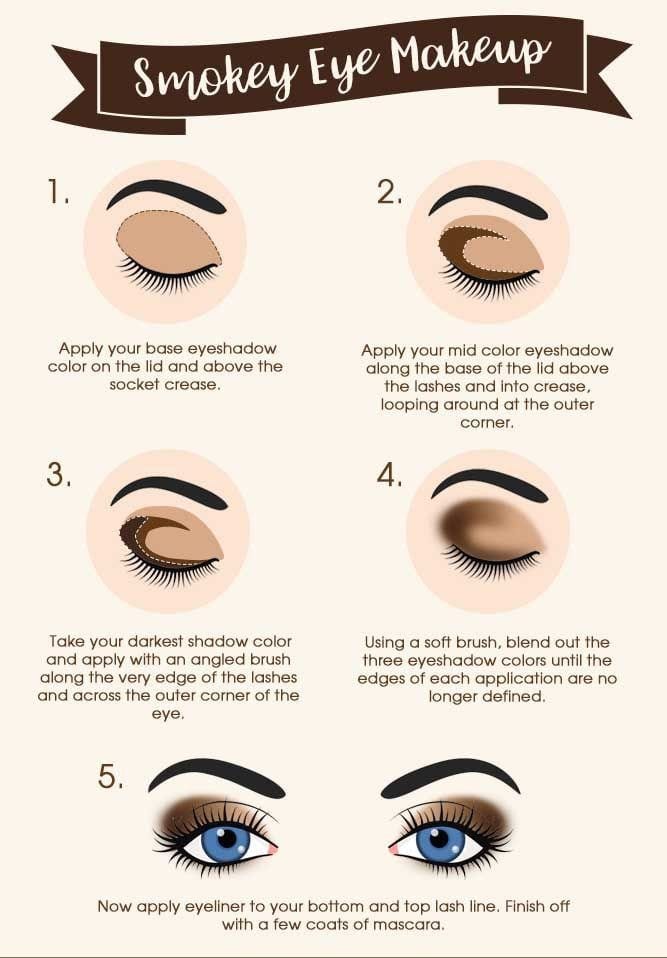 A loop in the form of C is to be drawn on the eyelids as shown.
THIS LOOK IS INCREDIBLE!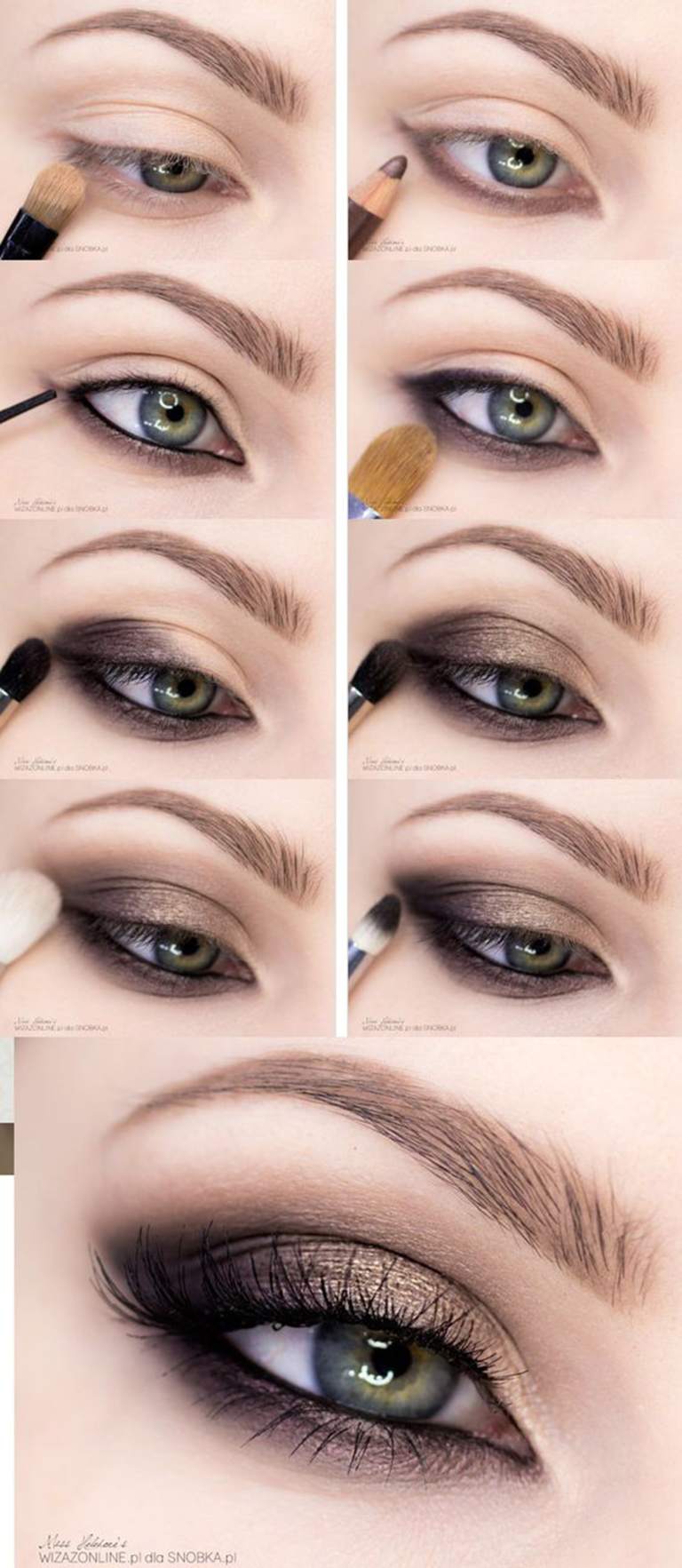 First take the brown eye shadow and apply them on the lower lids of the eyes. Now apply the Kohl over the eyelids and blend them in the perfect way to get smokey eyes.
The Beautiful Blue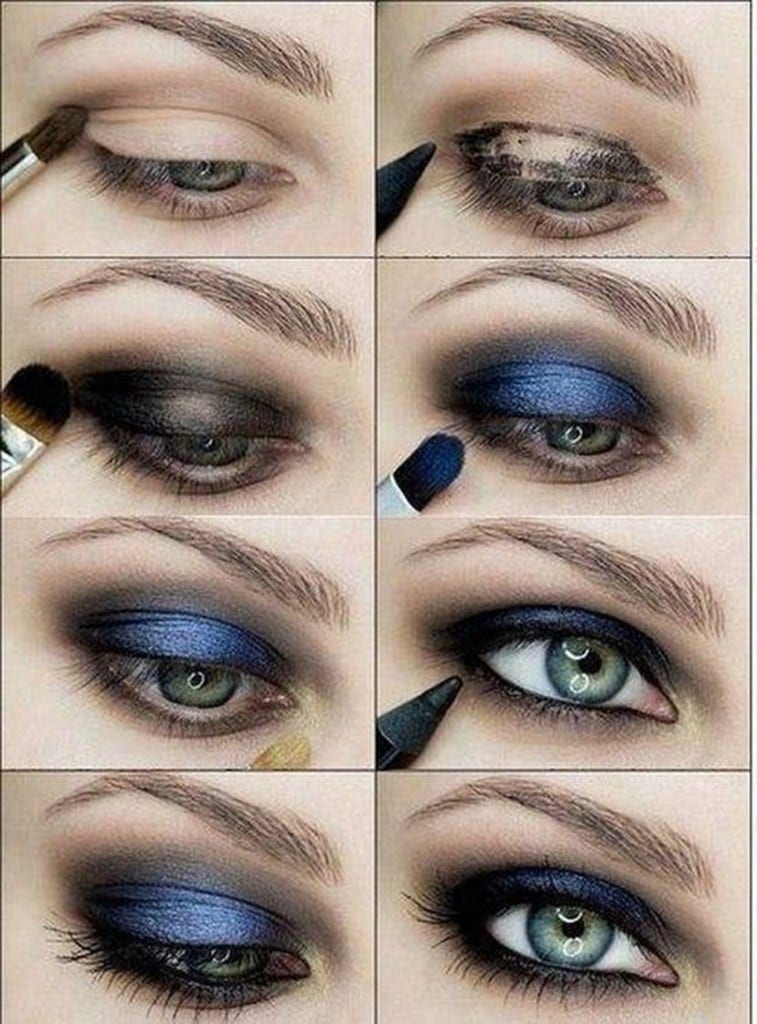 First apply the Kohl and try to make the creases over the lids. Now take a black eye shadow and blend it. To finish up the look coat with a blue eye shadow.
HOW ABOUT THE BRONZE LOOK?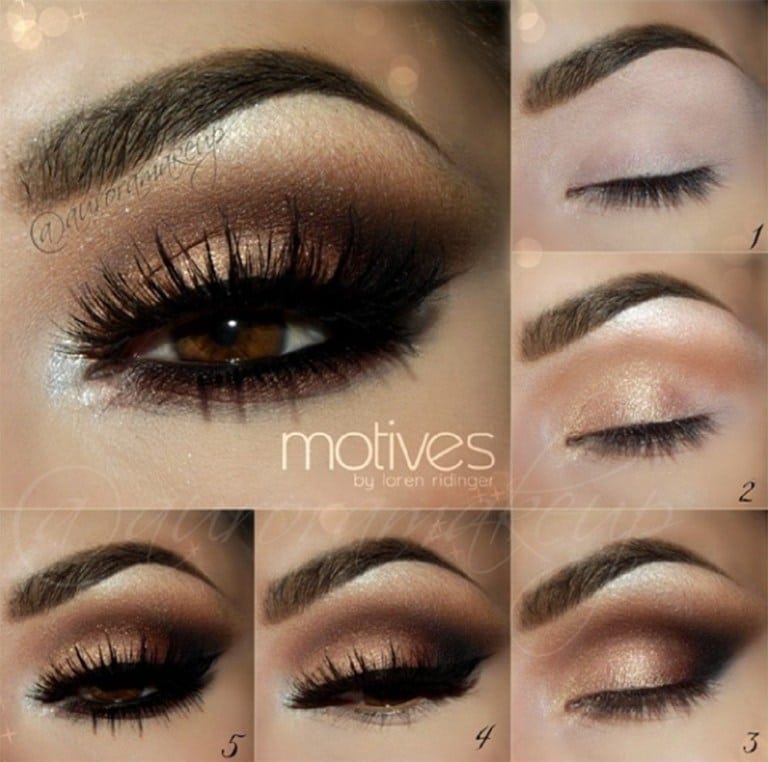 For this look apply a golden eye shadow on the lids and then apply a brown eye shadow on the crease and blend them properly. Finally, apply Kohl on the lower lash line to complete the look.
THIS CAN STEAL MANY HEARTS- SILVERY SMOKEY EYES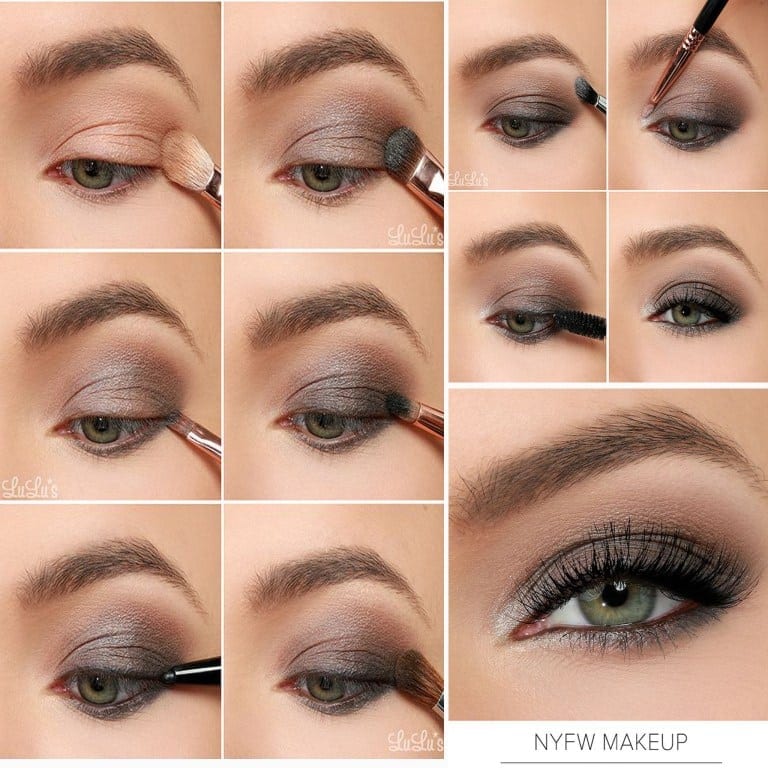 Firstly blend the neutral color eyeliner with silver eyeshadow and apply them on the upper lids of the eyes. Apply dark shade on the creases and the lower lid. Kohl on the water liner will take the look to a different level.
THE SOFT AND PERFECT LOOK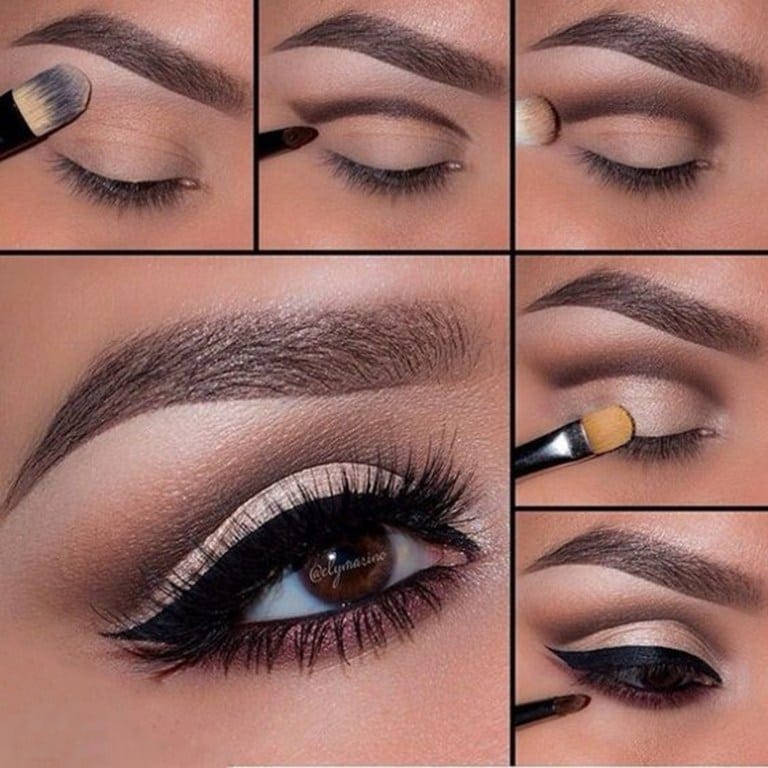 Firstly apply the light brown shade and then dark shade on the creases and blend them. Then apply shimmery shadow over the lids anf mascara for final touch up.