Make up removal after the day is done is a must. You should remove all the make up before going to bed since prolonged coats of make up can clog your pores. It can cause your pores to widen and your skin will soon become rough, causing acne and premature wrinkles. Hence, adding a good make up remover in your beauty schedule becomes important.
For the ones who have sensitive skin, if you don't find the right make up remover, it will make your skin dry up easily. Typically, such removers contain alcohol, which may not be a go-go for using on the skin frequently. Here are 5 best makeup removers for highly sensitive skin which will take the best care and will not cause dryness and redness to them.
Burt's bees sensitive facial cleansing towelettes with cotton extract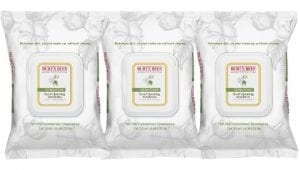 Well to your imagination would come certain cleansing wipes which are not as moist as you would expect them to be as what happens with multiple brands, but you are wrong. These towelettes are very moist and hydrates your skin well. You just have to give a refreshing wipe and you will see the difference.
It not only removes makeup but also adds freshness to your face, your face looks cleaner. They contain cotton extract and will never cause any side effect.
Mary Kay oil-free eye make up remover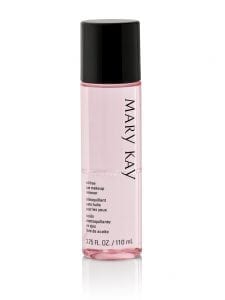 To find a perfect eye make up remover might seem like bit of a challenge, since our eye area is really sensitive. Also, these make up removers contain certain amount of alcohol which has tendencies in causing irritation to eye. To save this from happening we need an eye make up remover that is gentle and fragrance free, like this.
Only two simple wipes of this and the make up is gone. You would not want to rub back and forth across your eye causing damage to your lashes and area around it. This is safe and easy to use.
Alveeno Ulta Calmimg makeup removal wipes.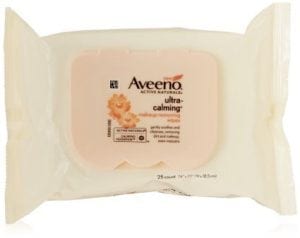 This is not just like any other makeup remover. It is made up of natural ingredients and a very controlled amount of chemicals. It is friendly to sensitive skin. And this formula contains ingredients like honey, oatmeal and chamomile and many more that calms your face and gives a natural glow to it.
This facial wipe contains a little amount of alcohol which will never cause irritation to your skin. This facial wipe will remove all the dirt and makeup in one simple step.
Bioderma Sensibio H2O Micelle Solution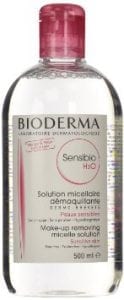 For some of us having highly sensitive skin, using a normal facial wipe can cause skin to break out and burn. This product is best for them. This makeup remover is water base, and hence would cause no irritation and would give tonic effect to your eyes. For the products which are water proof, it becomes very difficult to remove them without any trace of it left behind. This solution will help you get rid of even those with just a single swipe.
ELUME Makeup Remover ~ Set of 2 pink makeup cloths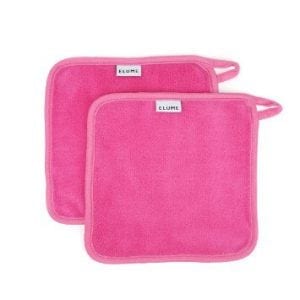 Well, the above mentioned are the best of the best make up removers but if water alone could do the job, life would become easy. These cloths remove all your make up with just water: the easiest way possible. Your skin will be left feeling cleaner than ever, which is exactly what one wants. They are easy to carry and handle and are very convenient while you are travelling for example.
These products are of most fine nature with huge credibility added to them. All one wants is to get a makeup remover that would make your skin feel fresh and clean after all! Share with us which one of it would you like.
http://www.herstylecode.com/beauty/best-makeup-removers-sensitive-skin/