Let's be real, we cannot be as uptight as we are when we leave our home. What i mean to say is that when we leave our house we don't end up the same after some time. Something fall out of its place and our make up isn't as right. It can be frustrating especially when you already have a long day ahead of you.
But here we are with some beauty hacks, more like rescue mission which will make it easy for us to get out from the problems, or don't have these problems at all! Check the beauty hacks i have enlisted down below and let these come to you as a treat!
DIY Makeup Remover Pads
This is my personal favorite, since you get the job done very easily and also you exactly know what ingredients are you using. Amazing, right?
Cornstarch Instead Of Dry Shampoo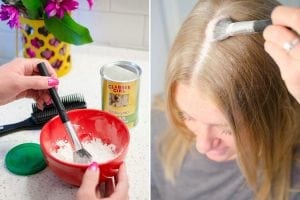 This hack would instantly make you get rid of oily hair. It is really easy to use, also inexpensive. Apply cornstarch to your roots with a makeup brush.
Tic Tac Hairpin Container
We all fall prey to misplacing hairpins here and there and never managing to find a way to save them from this. And that is why, this cute DIY hairpin container helps in keeping them all in one place.
Painted Pins
Now that you have found a way to store your pins in place, here is the one to decorate them. It definitely adds to the charm of your hair and give it a little pop.
Dryer Sheet Brush Hack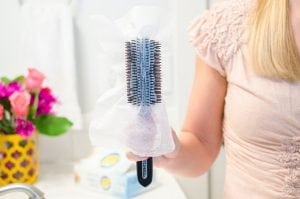 If you have a static hair day, pull a dry sheet over the bristles of the comb. It will help you to keep things in place and also keeps your brush/comb clean of any broken off hair.
Autumn Foil Curl
This is an easy and fast way to curl your hair. Wrap your hair into a tinfoil and then press it flat between the iron.
5-Minute Beach Curls
This is an instant way to get hair curls on a lazy beach day. These will render you eith cute summertime hair curls. You only have to simply twist the hair tightly and blow dry it.
Contour Brush with Bobby Pin
Brushes can be expensive and therefore here we have for you an easy way to get a contoured look and meanwhile save money.
Hairspray Bobby Pins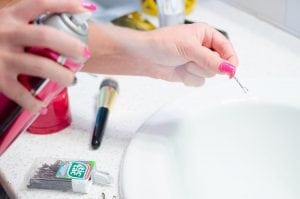 This is a hack which will solve a most grave problem we girls suffer with, the need for adjusting the hairpins because they fall out too easily and hence giving an improper look. All you have to do is hairspray some bobby pins and put them in place for a stronger hold.
Eyedrop Mascara Moistener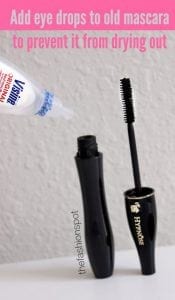 This tip will help you save your old mascara from dying out just too soon. Try adding eye drops to make it last a little longer!
Victory Roll Curler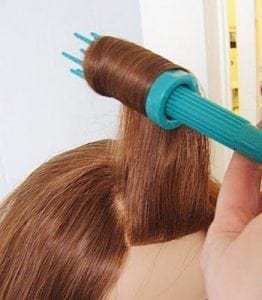 I am of the opinion that the hair of the women of around 1940's were the ones to die for and hence i say this tip is one of the easiest and is the one which will make you go back in time. Just try giving yourself the victory rolls by using the hair roller!
Easy Natural Teeth whitener
Lemon and baking soda are the best combination when it comes to whitening your teeth, because they are natural bleachers. It is super easy and really natural!
There are simple, tonnes of beauty hacks which can help you save from you otherwise face and make your life a lot simpler! But often some of them don't work, we notice. Well, to your relief let me tell you that all of these are tried and tested ones and work really well. Give these a try and thank us later!
Feel free to ask any of your queries below in the comment section!