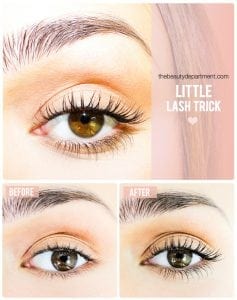 This is that one trick which would leave you to perfection, but it is often not used because of the restrictions on time. But you should make time for this in your makeup routine because i personally think it is worth the shot. Getting the most out of mascara would be great right? Apply powder before applying your mascara, it will help you thicken each lash hair and would really define your lash even. Here is how:
The Drill:
Loose powder : It does not really matter if you use a colored powder or a translucent one but make sure you use a loose powder which will help you achieve your goal. The most effective ones are here used on Rachel and These are for sale!
Disposable Mascara Wand: This 50 pack is on sale!
Your Favorite Mascara : This 5-in-1 mascara kit is amazing to use but also this one volumizes you lashes!
A Thin Wand Bottom Mascara : I personally prevent using mascara on the upper lash as done on the bottom one because there is much of a tendency to clump on the bottom. Hence, using this tight lining mascara or this one on sale could be of great help!

Steps: 
Load the loose powder onto the disposable mascara wand by rolling it up.
Tap the rest of the powder away.
Sweep this wand through your lashes horizontally.
Hold the wand vertically and repeat this.
Use mascara and apply double coats as per usual.
Use the thin wand for the bottom lashes!