Winged eyeliner goes well for every face and gives a kickass look with gel based liner. Lets have a look at these simple steps to get the perfect look.
Things needed: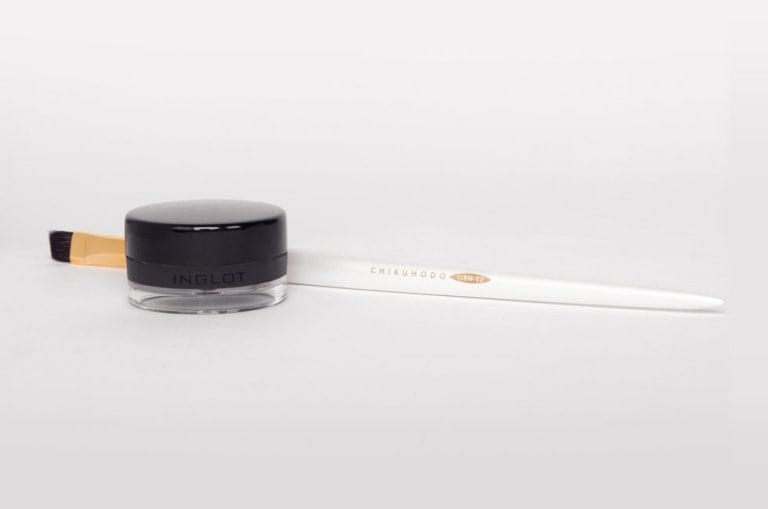 Angled Brush
Gel based liner
Steps: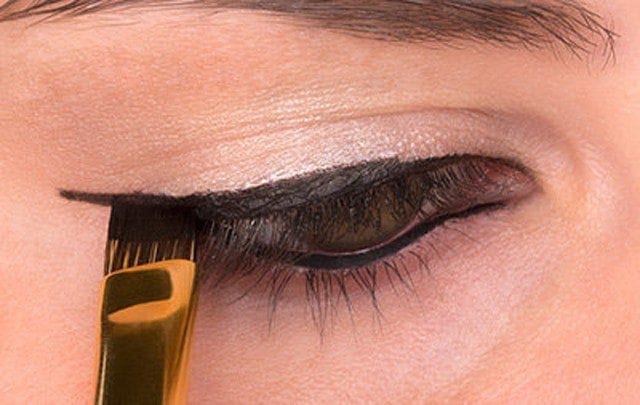 Firstly outline the actual shape of the eyes. Try lifting the arch on the outer cornerafter giving a little extent and then move towards inner corner.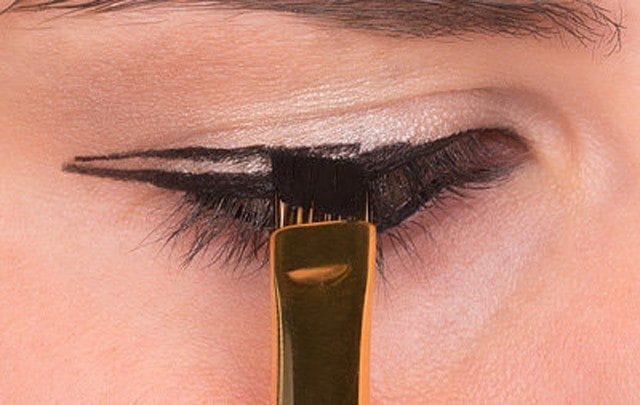 Now try doing the wings by doing the mimic of the like drawn before but try keeping space between two lines and connect it towarfs the inner corner.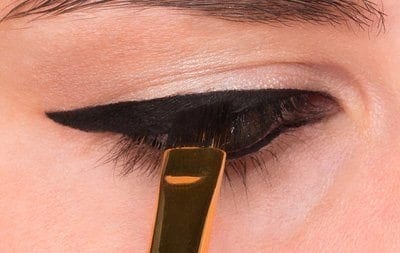 Connect both of the lines and fill in the space. Ala you can fill in the thickness id required.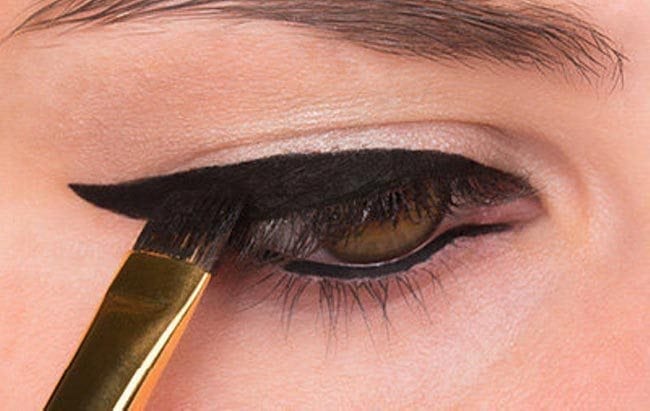 Make the liner as dark as possible without messing up and try keeping clean. As while cleaning the liner it will be hard to do so without smudging.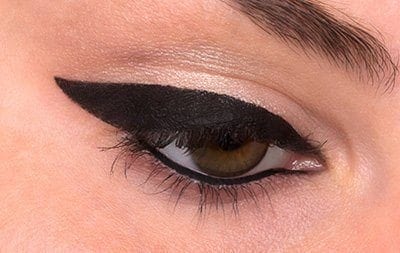 Always outkine the lower lashline too. Repeat with the other eye and you are done.