Having an oily skin can be bit of a challenge sometimes. Acne, pimples, blackheads or enlarged or clogged pores are only some of the consequences of prolonged negligence towards taking care of your skin. The biology responsible for this nature is over-activeness of sebaceous gland which produces excess of sebum which gives oily appearance of your skin on accumulation. Oily skin can even have some benefits like your skin becomes less prone to winkles. There are some of the beauty tips lined up for you to make your oily skin look smooth and glowing!
1. Wash Your Face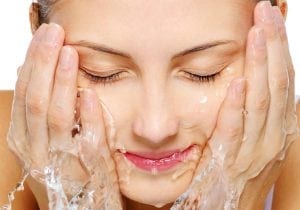 This is the basic step when one talks about cleaning face. Washing your face twice a day with a gentle cleanser and glycerine soup & avoid using cream based face washes. Some of the face washes would effective so much so that they may extract some of the basic oils and components off your face gradually. You should use a face wash that is particularly designed for the type of skin you are dealing with, here, oily. This will remove the dirt and unwanted oil from your face. A medicated soup can be used with properties of neem or tree tea oil. Also, choose a facewash that has salicylic acid in it, which is gel based. Make sure you refrain yourself from using abrasive soup which will strip your face off of oils.
2. Use of Blotting paper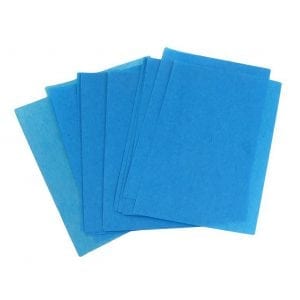 Using them will be effective for an oily skin as they absorb excessive oils from your face. These papers minimize the appearance of stickiness and oiliness and helps in giving a refreshing look. Just dab on the skin using these blotting papers on zones like nose, chin and forehead, especially when you are unable to wash your face. But make sure to do this with utmost care and tenderness because using it harshly will cause redness on your skin and make it prone to breakouts.
3. Using Honey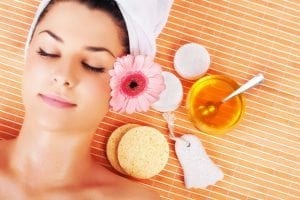 Homey is a natural ingredient that helps to hydrate your skin and retain its moisture since honey has anti bacterial and antiseptic properties. And all of these properties make honey apt for oily and acne prone skin. This is because honey absorbs the extra oil and also naturally hydrates the skin. To prepare the mask, apply honey evenly across your face and let it sit for 10-20 minutes. After rinsing, apply an oil free face moisturizer. In order to remove dead skin from your skin, add crushed almonds which will act as a natural scrub and will exfoliate your skin, removing dead cells. This will reduce clogged pores and give an even look on your face!
4. Cosmetic Clay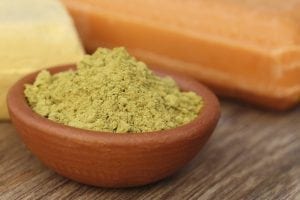 5. Oatmeal and Honey Mask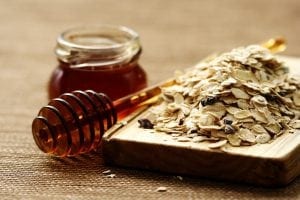 There is another way with which we can get rid of oil and acne. Oatmeal is a natural exfoliator which scrubs off the impurity. Honey is a natural hydrant which removed dead cells without aggravating breakouts. Take half a cup of oatmeal and add hot water to it. Add 1 tbsp of honey and blend the mixture well. Apply the mask onto your face and allow it to sit for 5 to 10 minutes. Rinse with lukewarm water only to discover a much drier and glowing skin.
6. Egg Whites and Lemon Face Mask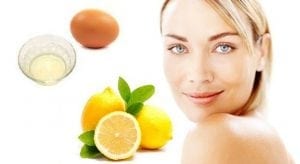 A naturally oily skin can soon lead to open pores on the skin which will make it look dull. To fight this , natural skin tighteners can be used. Egg whites are the products which tighten the skin and help absorb naturally produces excess oils. Lemons, on the other hand, work as exfoliator which helps in bringing glow to the skin. Add lemon juice to egg white, and blend it well. Apply the mask on your face and let it stay until it completely dries off.Rinse with lukewarm water and pat dry!
7. Tomatoes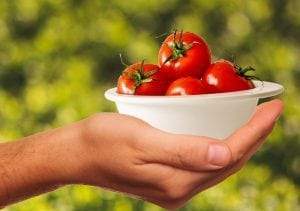 Tomatoes contain liquids which act as cooling agent for the skin and hydrated the skin removing excess of oils and ulclogs pores. It contains salicylic which clarifies the skin naturally. Simply use the slices of tomatoes on your face by rubbing them across it and let your skin soak the goodness and enrichment it provides. leave the liquid on for few minutes until it dries off and wash off with cool water. Apply moisturizer on your skin later.
8. Aloe Vera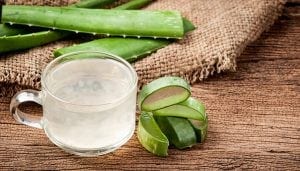 Aloe vera is also absorbing for excess oils and help with acne breakouts. Aloe vera is known for its anti bacterial properties while soothing your skin. Extract leaves of aloe vera and store it in a jar. Use aloe vera before every night to obtain clean and smooth skin. You can also use oatmeal to add the exfoliating properties which will rejuvenate your skin naturally.
9. Almonds.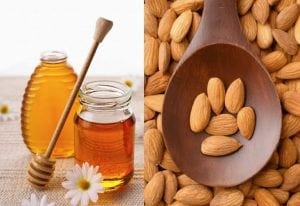 Almonds help in removing one of the major threats to a perfect skin which are dead cells. Crush 5 to 7 almonds and add pure honey to it. Apply this scrub on your face in circular motion and let it sit for 5-10 minutes. Rinse with lukewarm water and pat it dry. Then, moisturize your skin. You can alternatively grind almonds to make a fine paste and apply on your face as a mark which will absorb greasiness from skin.
10. Apple Cider Vinegar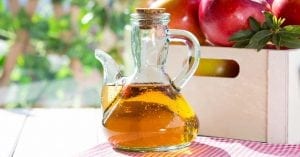 Apple Cider Vinegar(ACV) is acidic in nature which will consequently help to create acidic balance on your skin. The antibacterial properties that this possess remove excess oil, dirt, grime and germs from your skin. This will fight with the dullness of your skin and make it even in tone. Use dilute 1/4 pure apple cider vinegar with 3/4 cups of water and apply this on your skin with the help of cotton ball. Allow it to stay until it dries off completely. Rinse well.