Some of the beauty hacks may sound crazy and weird but the best part about them is that they work and give positive results always. At first it may seem impossible to try but with time you will find it easy and time saving hacks. Here is some of the beauty hacks explained briefly that might help you out.
You can line and curl your lashes to give flawless look.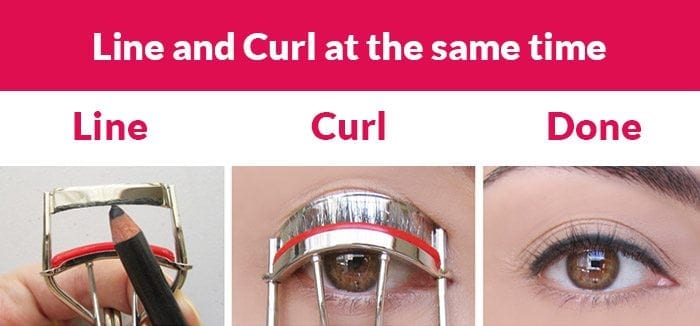 If you will curl and line at the same time it will make your makeup process a little bit easier as then you don't have to worry about the smudging of the eyeliner. For this you just have to apply eyeliner on the lash curler on the above portion and then curl your lashes then you are done.
If you are out of shaving cream than you can use conditioner
You can say that the shampoo conditioners are a better replacement of shaving creams as they make it easier to remove hair and leave that particular part smooth and supple. So when you are out of shaving cream then must try conditioner at its place.