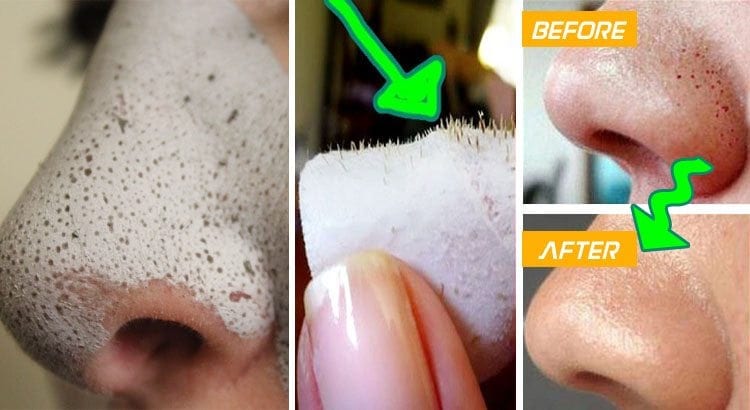 Black heads are small bumps on your skin which are also called open air pimples which occur due to clogged hair follicles and can appear on any part of your body more specifically on your nose. These are harmless but can be pretty annoying and look unhygienic sometimes so to get rid of them here are some home remedies that could turn out to be a life savior.
Baking Soda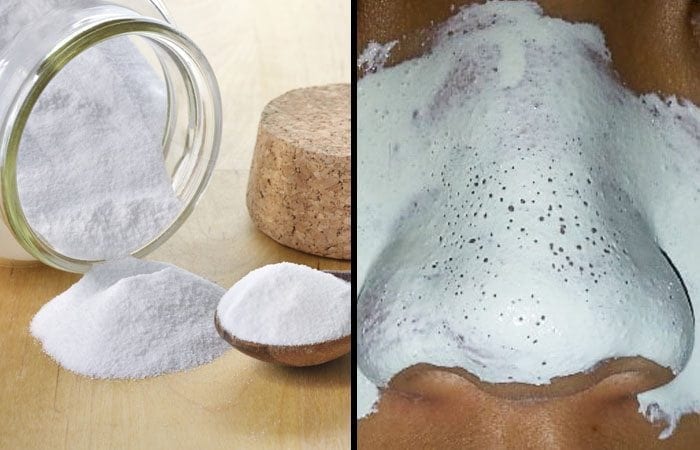 Due to baking soda's antiseptic quality it acts as a perfect product for skin. Baking soda helps in exfoliation of skin and also treats black heads and leaves the skin smooth, soft and supple.
Things you will need:
baking soda
mineral water
Preparation and application: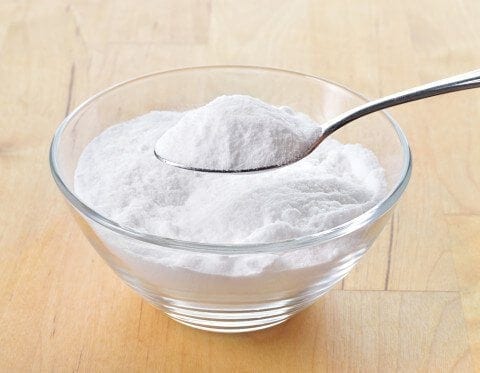 Take 2 tablespoons of water in a bowl and add 2 table spoons of baking soda in to it, the quantity of both should be equal.
Mix them well until it becomes a paste and then spread the paste on the affected area and slowly massage it for 1 minute and then let the mask dry for few minutes and rinse it off with warm water.
Repeat this method twice a week and until you see visible results.
Cinnamon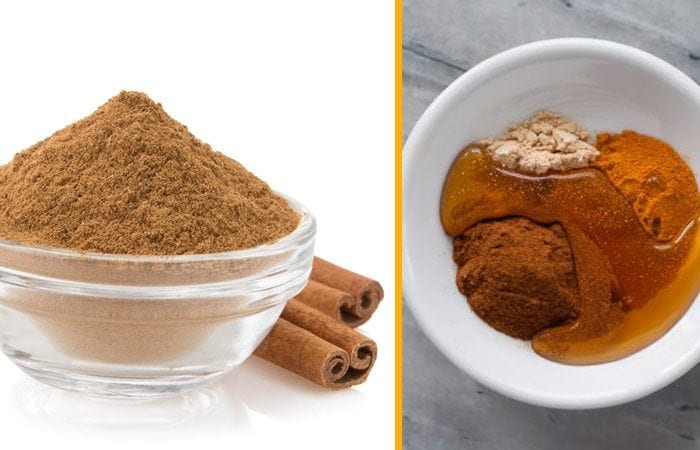 Cinnamon is beneficial in exfoliating skin, soothes dry skin and has the intense ability to treat black heads.
Things you will need:
cinnamon powder
lemon juice
turmeric powder
honey( should only be combined with cinnamon)
Preparation and application: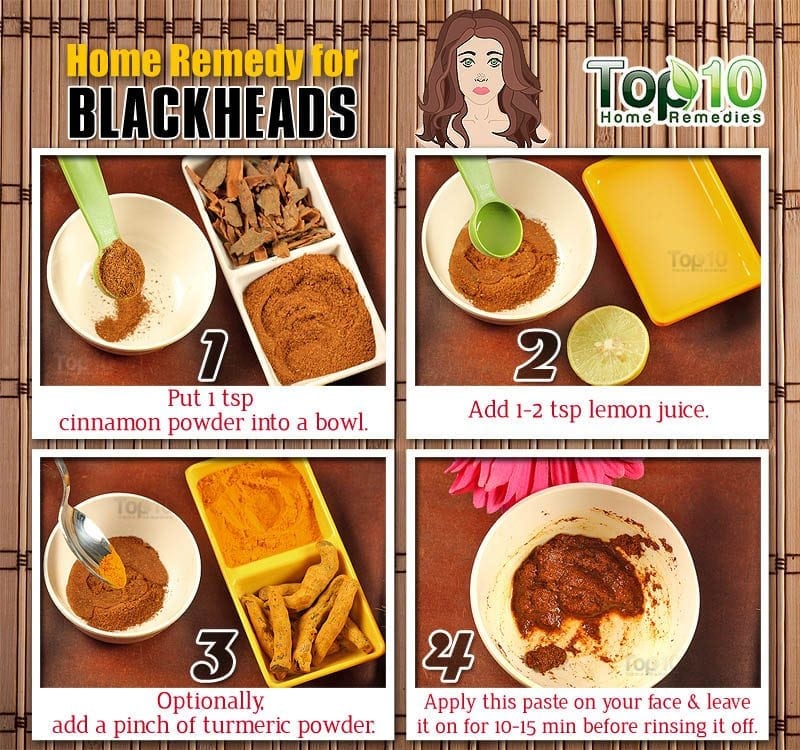 Mix 1 tablespoon of cinnamon powder, 1 tablespoon of lemon juice and a pinch of turmeric, well in a bowl till it turn out to be a thin paste. Apply it over the affected area and let the layer stay for few minutes (until it is completely dry) and then wash it away.
Alternative method:
mix 1tpsn of cinnamon powder with some honey in a bowl and them apply this thick paste over your black heads and leave it overnight and wash it away the next morning.
Both of the remedies can be done on regular basis (daily).
Oatmeal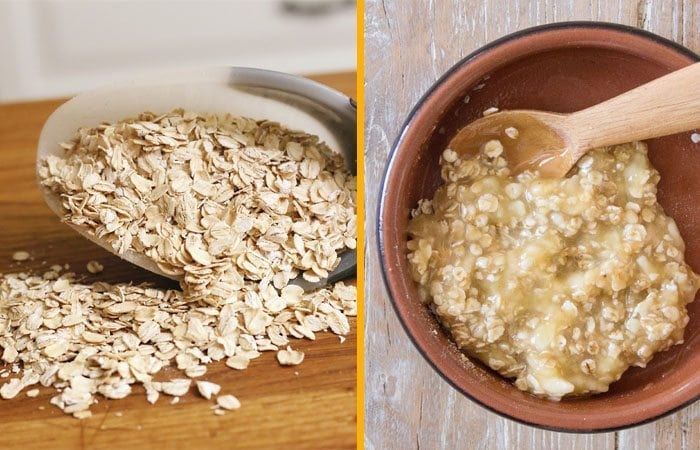 Oatmeal is an amazing ingredient for skin making the skin smooth, soft and radiant, also it can be used for treatment of black heads.
Things you will need:
honey
oatmeal
juice of tomatoes
Preparation and application:
Pour juice of at least four tomatoes in a bowl and mix honey and oatmeal until you receive a thick paste.
Scrub the resulted paste on the affected area for 2 minutes and then rinse it off after 10 minutes.
One can do this process daily for radiantly beautiful skin as well as it would make it much easier to get rid of black heads.