Hey, did you ever think what are the other benefits of the toothpaste you squeeze out of the tube each morning, other than keeping your teeths clean and your breaths non smelly. There are many, believe me, even you would be shocked to know them. And they would make your life easy too.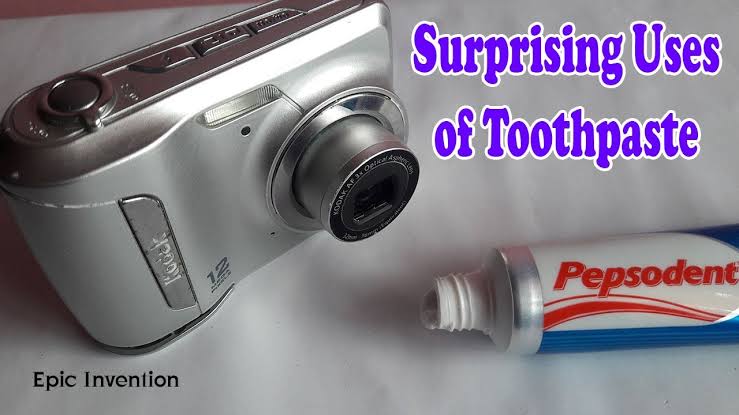 Toothpaste of various brands have various compositions, but these chemical based paste have all the basic elements as the same. Apart from keeping you refreshed, it can perform a wide variety of tasks that you'll be eager to know about by now. So let's begin and show you how amazing this tubed thing really is.
1. Silver polish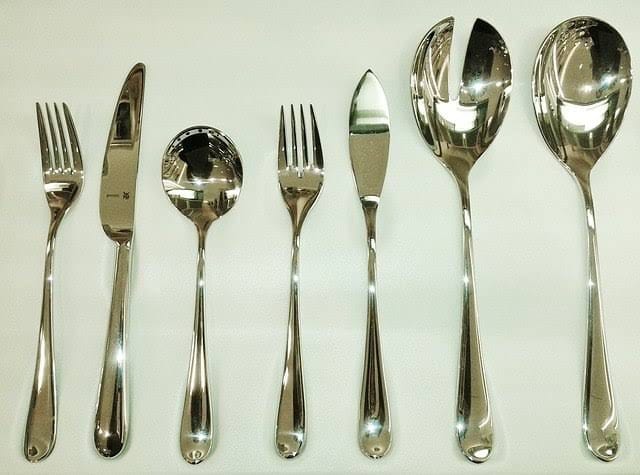 The products and utensils made of silver are very expensive and cleaning them is a task. To counter the dirt or any stain, just rub a bit of toothpaste over the area and you'll get the shine back.
2. Car headlights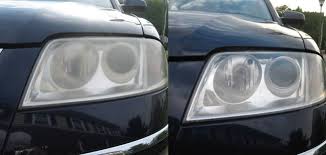 No, they don't work as your car headlights, but they're capable of cleaning them pretty well. Just a bit of it over them , a small amount of rubbing , and the dirt is eliminated.
3. Whiten keys on old piano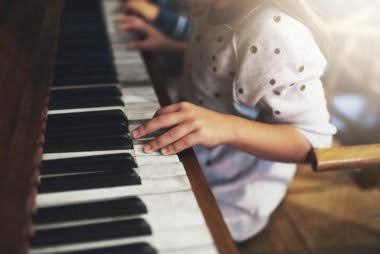 Have you ever noticed the piano keys turned yellow. It doesn't looks so suitable, so why not give it it's original color back. Just a little bit of toothpaste and it's done.
4. Clean your snickers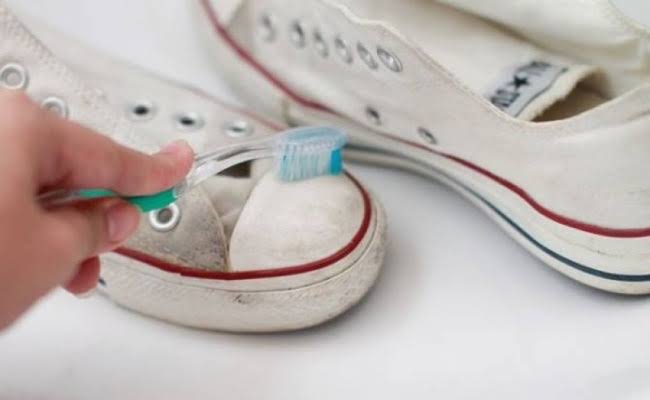 Your snickers can get white once again. All you need to do is that rub a bit of toothpaste on the area and leave it for few minutes.
5. Aviator goggles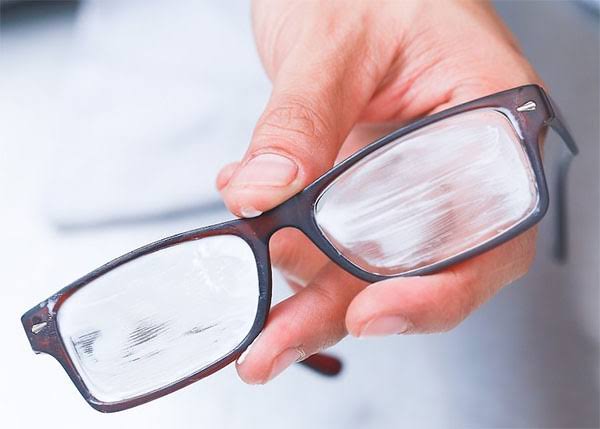 If fogging is an issue with your goggles, you can simply clean them up with toothpaste.
6. Stains on the table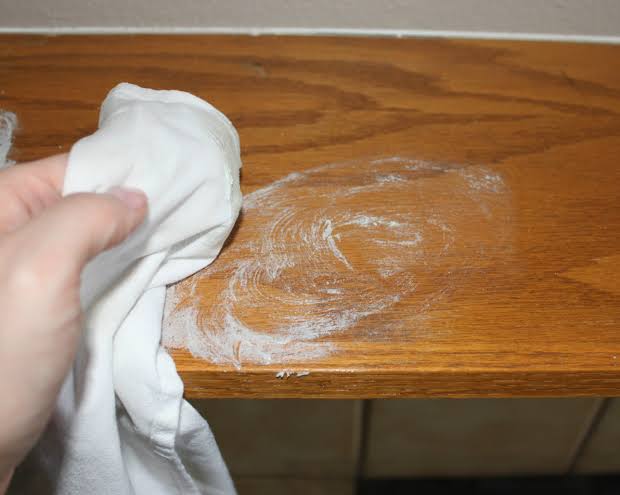 You can easily de-stain plastic tables with toothpaste.
7. Ink stains on clothes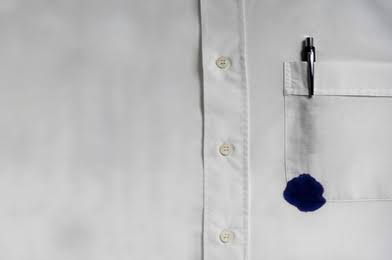 This is going to be of great advantage to you. If you stain your dress, and you really love that dress, just clean it up with a bit of toothpaste.
8. Dye stains on towel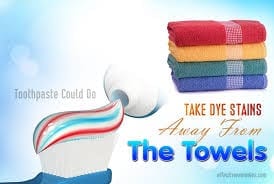 If you don't like unusual dyes getting a space on your towel, then just use toothpaste and say them goodbye.
9. Insect bites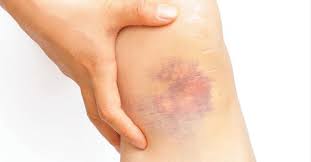 If an insect makes you their target, apply toothpaste over it as it will reduce the redness and the itching would disappear.
10. Pimples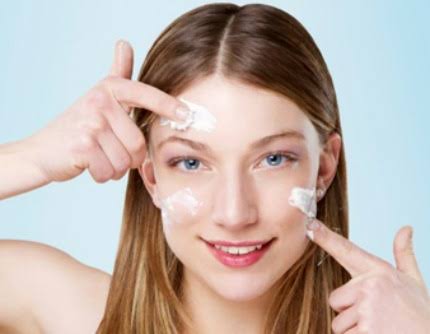 Say goodbye to your nasty pimples by applying a bit of toothpaste over them.
11. Cleaning the iron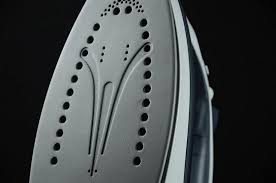 You can clean the iron using toothpaste.
12. Clean your smart phone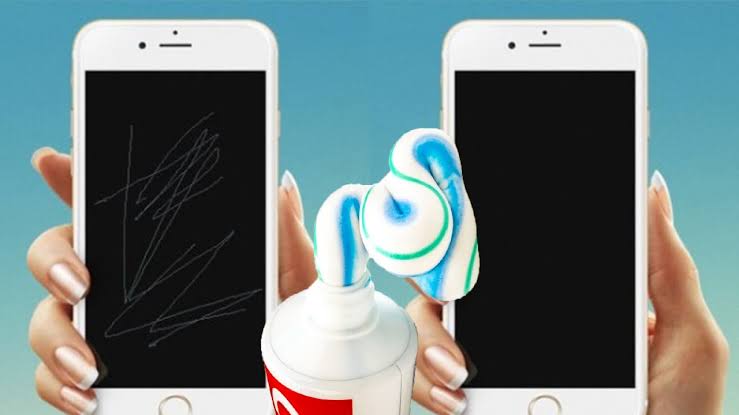 You can clean your smartphone using a little bit of toothpaste in case it gets dirty.
13. Footwear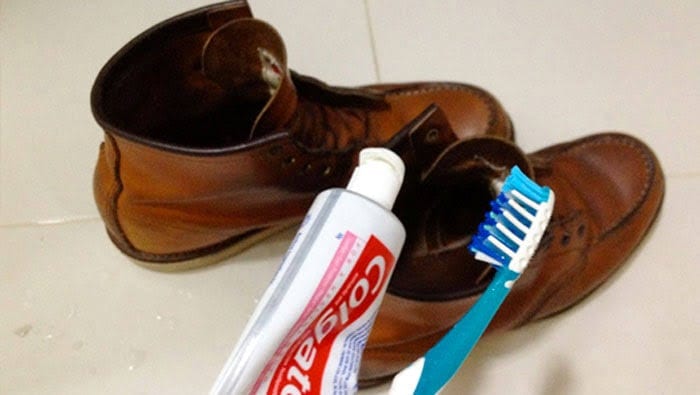 You can get rid of that dirty smelling footwear by using a little bit of toothpaste.
14. Clean the carpet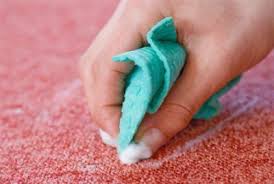 Using a sponge and little bit of toothpaste, you can clean the carpet very well.
15. Enamel stains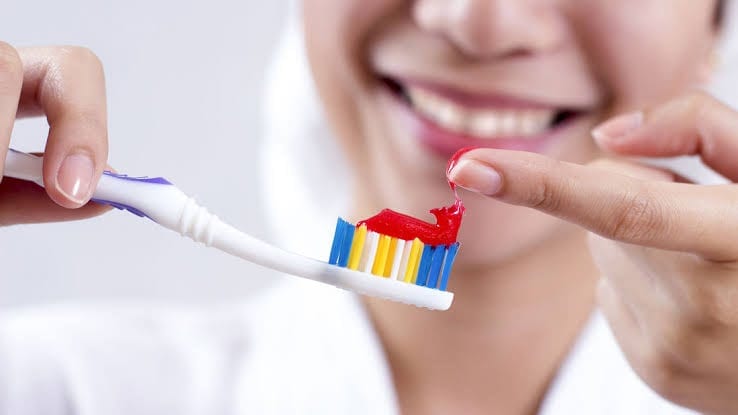 This one you may be knowing. That's it's main use, you clean your teeth and get rid of bad breath by using toothpaste.
16. Dirty hands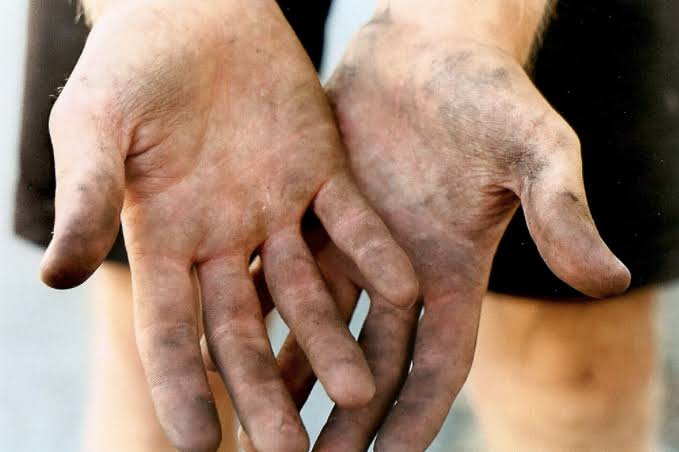 The best possible way to eradicate dirt from your hand is toothpaste.
17. Clean your thermos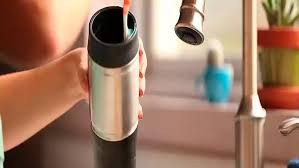 In case your thermos are not smelling appreciably good, you can rub some toothpaste and leave it to sit for a few hours until the smell is gone.
18. Fix CD and DVD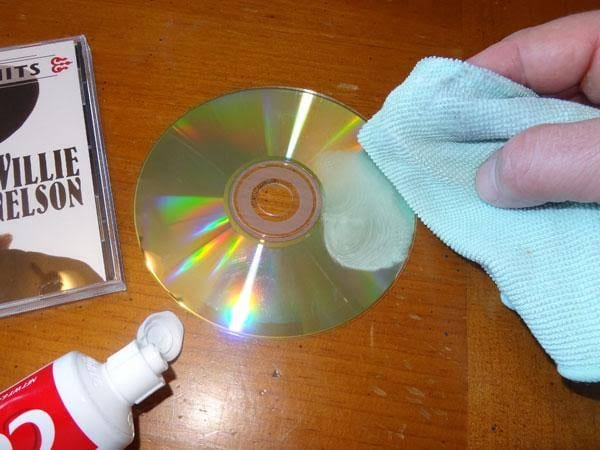 This will give you immense happiness. In case your CD is a bit damaged, you can apply some toothpaste there and enjoy the music.
19. Removing car scratches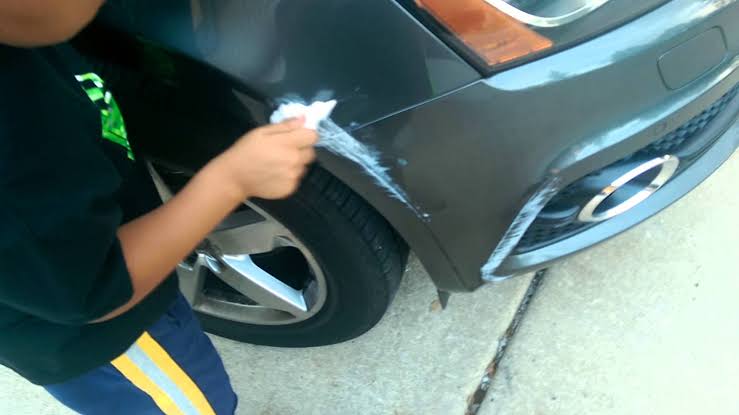 It'll prove to be of great use to you in case you have been repeatedly providing accidental scratches over your car. Just apply some toothpaste and let it sit, and then apply some polish. The damage will be gone.
20. Hand posters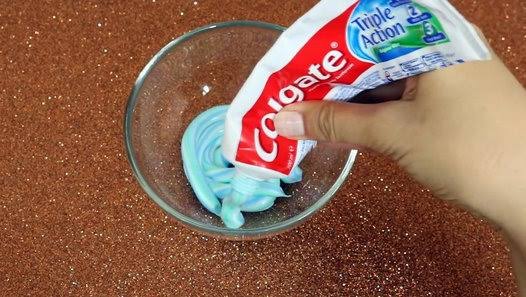 This may be surprisingly useful as toothpastes can be used as glues and you can use it to stick posters.