If you're the one suffering from this problem, or you're trying to avoid it, then you're at the right place. There have been a lot of cosmetics out in the market, that promise to be effective against wrinkles. But, they end up disappointing you. Furthermore, they are chemicals, and they may further damage your skin than doing any good. Now, if you're keen to know about the natural way, we got you.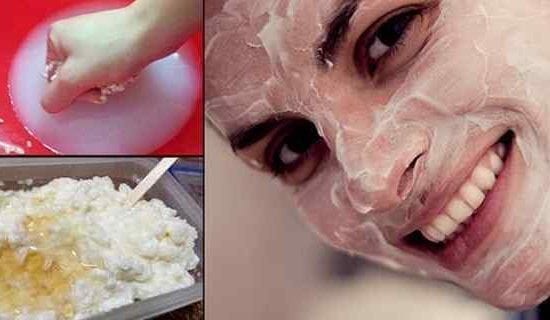 Rice is a very beneficial ingredient, when it comes to your skin. It has been long used to treat skin problems. Rice contains two of the most beneficial antioxidants namely linoleic acid and squalene. These two antioxidants trigger the release of collagen and thus slows down the appearance of wrinkles. Also, squalene protects your skin from the harmful rays of the sun. The vitamin E and gamma-oryzanol present in rice, lower cholesterol levels thereby making your heart healthy.
After knowing these health benefits, you must be willing to try it over yourself too. So , we're introducing you to one such recipe , that'll help you to get rid of these unwanted blemishes and wrinkles.
Ingredients-
1. 1 tbs milk
2. 3 tbs rice
3. 1 tbs honey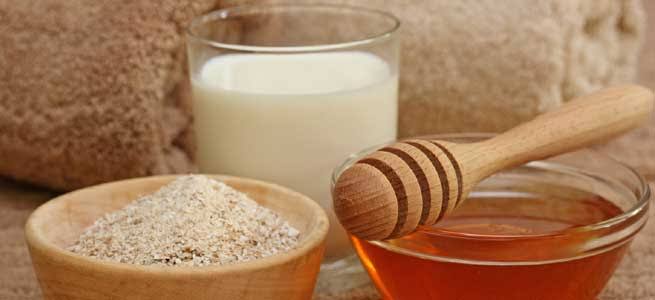 Procedure-
1. Start by cooking the rice. After it's cooked, strain the excess water and save it for later.
2. Add a tablespoon of warm milk and an equal amount of honey to this rice.
3. Wash your face before you apply it.
4. Apply this rice paste on your face.
Now, here you will require the water which you have been asked to save for later.
5. After the paste is dry, wash it off using this water.
This water contains strong antioxidants, and that's why it is better not to throw it , rather utilise it.
This mask will help in eliminating wrinkles, alleviating inflammations, moisturizing the skin and stimulating blood circulation. All of this is because of the presence of a large number of antioxidants in the rice water. So, all the credit here goes to it. You should apply this procedure at least once a week for desired results. Also, it'll keep your skin hydrated and healthy.