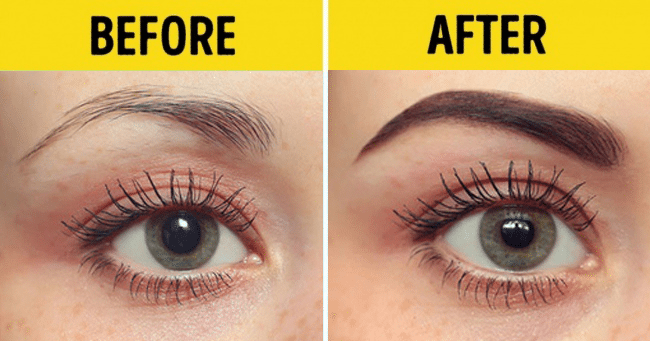 There is no doubt that eyebrows play vital role in defining the facial features and that is why everybody wants thick and fuller eyebrows but unfortunately not everybody is born with perfect eyebrows by birth, so there should be some ways that could help us in getting fuller and darker eyebrows. Here are some of the home remedies that could help you in gaining thick and fuller eyebrows.
1. Castor Oil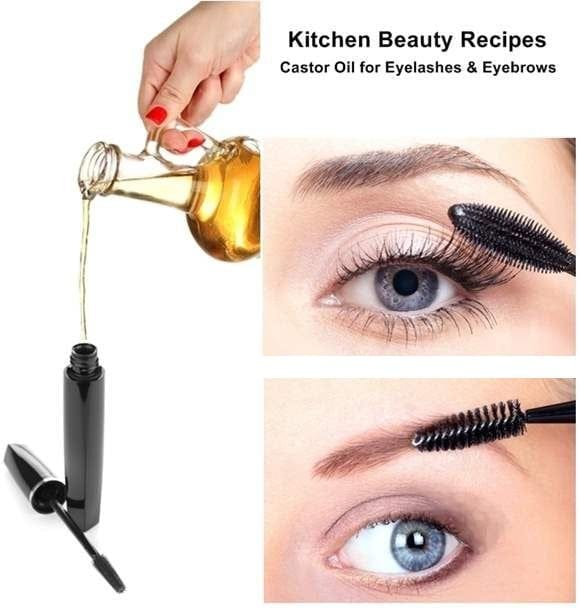 Castor oil is rich in ricinoleic acid which is popular for fatty acids that promote the growth of hair .castor oil is widely sued for the re-growth and preventing the loss of the hair of eyebrows, it stimulates the hair to grow thicker and fuller.
Preparation and application:
For this remedy you will need cotton swab and castor oil.
First of all soak the cotton swab in the castor oil and apply carefully on each eyebrow and then massage it for 3-4 minutes using your fingers.
Now leave this oil on the eyebrows for at least 30 minutes and then you can wash it off by using water and mild cleanser.
This method should be done daily for better results.
2. Olive oil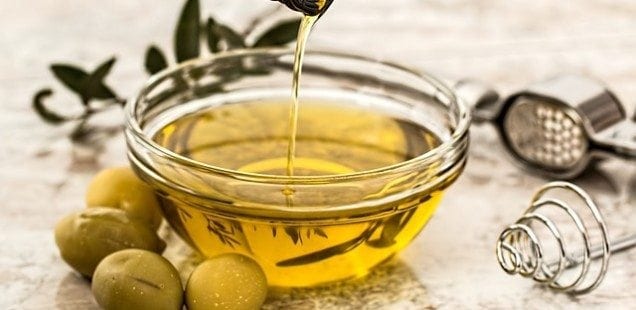 Olive oil is rich in vitamin e which promotes the growth of your eyebrows and make them grow faster and quicker, it also prevents the before time whitening of hair.
Preparation and application:
Pour olive oil into a bowl and heat it until it becomes enough warm for application.
Apply warm olive oil on your eyebrows and massage it for 5 minutes using your fingers and let its stay overnight.
The next morning, Wash it off using warm water.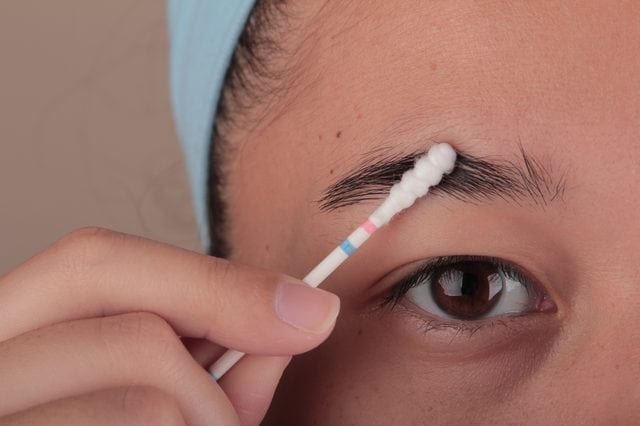 Alternatively
Mix 1/2 spoon of olive oil and few drops of honey and then apply it on your eyebrows. Massage it for 2 minutes before going to bed and wash it of the next morning using warm water.
3. Onion Juice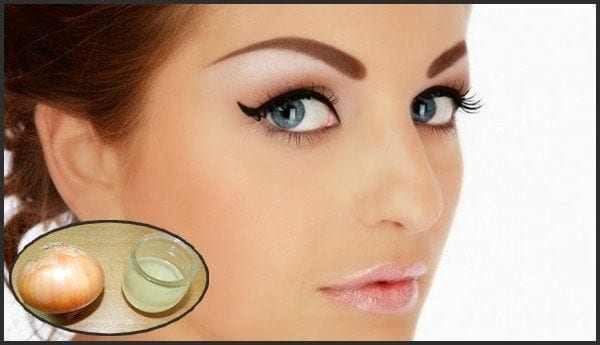 Onion juice has sulphur in it which is beneficial in making the hair of eyebrows fuller and darker, it stimulates the growth of hair as it contains several essential nutrients that improve the production of collagen and promote dark hair growth.
Preparation and application:
you can crush one onion or grind it well for extraction of juice and then massage it on your eyebrows for 3-4 minutes.
after the massaging leave it to dry completely and rinse it off properly using a mild cleanser and water.
use this method for several months for visible results.
4. Egg Yolk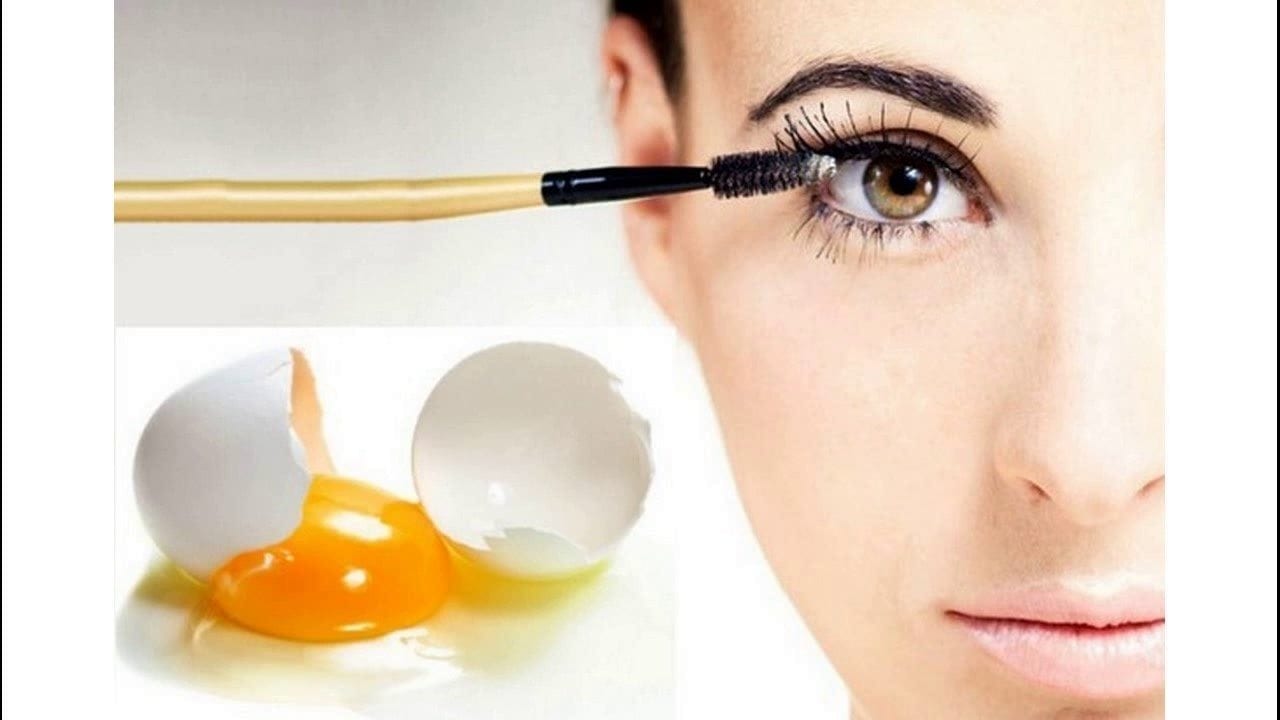 Egg yolk contains protein called keratin which supports the growth of thick and fuller hair; it is an excellent remedy for stimulating the growth of hair.
Break an egg in a bowl and it is better to separate yolk from the white part and beat the yolk until it becomes thick and apply it using a cotton bud.
Leave this mask of eyebrows for about 10 -20 minutes and then rinse it off using cold water.
Use this method two times a week for desired results.