You know how important it is to know various hacks which make our lives easier, hence, without much ado, here are 10 such amazing hacks which are completely easy and definitely realizable!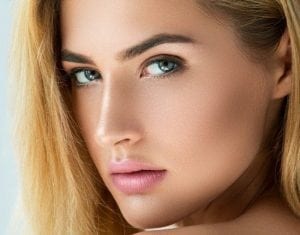 1. COCONUT OIL FOR LIQUID LIPSTICKS!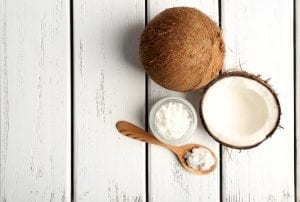 One of the reasons why most of us avoid using liquid lipsticks because they render our lips dry, well guess what, coconut oil yet again comes as a savior and provides with proper amount of nourishment, smoothening your lips and make them dry-free. Apply it before applying lipsticks and leave it on for 30 seconds for it to settle.
2. CLEAR BROW GEL AS GLITTER GLUE.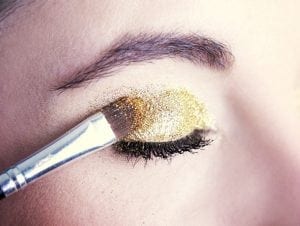 This hack would rather save you a few bucks! Use brow gel as a glue for glitter or any other pigmentation and give your eyes a stunning look! Apply brow gel evenly on the eye lids and then put on some glitter, this will stay fixed as it is!
3. CONTOUR YOUR LIPS WITH A RULER.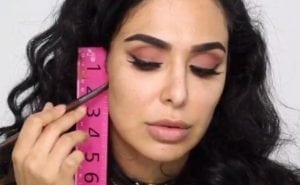 All you need is a flat eyeshadow brush, a ruler and a bronzer. Dip the brush into the bronzer, put ruler on the narrowest part of your nose, apply it on both sides and blend it well. Brush the leftovers. This will make your skin look smaller and slimmer.
4. GET RID OF THE PEACH FUZZ INSTANTLY.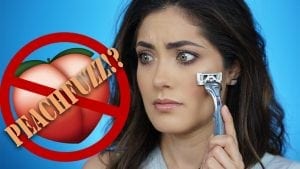 Many of us fuss about the tiny peace fuzz, bleaching it or waxing it out. But, a simple hack can keep them in place. After you finish with your makeup, take a fluffy powder brush and brush down the hair which will nearly make them invisible. Many of the professional artists use this.
5. METALLIC EYELINER FOR METALLIC LIQUID LIPSTICKS.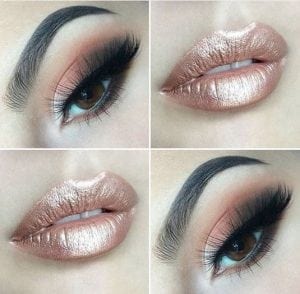 Before getting on to use it, first and foremost, make sure the quality of eyeliner used is good and it is completely safe. If it is good to go, you can easily use the eyeliner for metallic liquid lipstick. This will make your lips look stunning and completely hide away the natural color of your lips!
6. GET A NATURAL BRONZE LOOK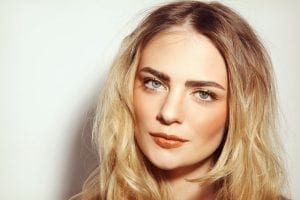 You can use Mac's give me sun or NARS Laguna Bronzer, or any bronzer for that matter, basically you are to contour your face as an eyeshadow, make sure to not use any brush. This is definitely going to get you the amazing look you would desire for an instant party plan!
7. COCONUT AND BRONZER TO MAKE A CREAM EYE-SHADOW.
This hack will work your look best for a wet eyeshadow, just mix some coconut oil with bronzer on the back of your hand and apply it onto your lids!
8. HONEY AS A FACE MOISTURIZER.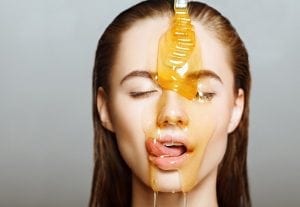 Honey has natural anti-bacterial properties which help fight the dust and acne off your face and also to mend blemishes. It is a natural face moisturizer, smoothens it and leaves a perfect base behind. It is in best interest to apply honey before make up, leave it for 5-10 minutes before washing it off.
9. USING FINGERS TO GET AN EVEN APPLICATION OF LIQUID LIPSTICKS.
Now some of the fashionistas and make-up guru ask you to not meddle with your fingers while applying lipsticks or also eye shadow, but sometimes it works in the best interest. Like foe example, liquid lipsticks can be evened out with the most 'handy' tool easily, your fingers. Make sure you take small amount also use lip liner to combine and get a finer look.
10. Q TIP TO REMOVE EXCESS PRODUCT.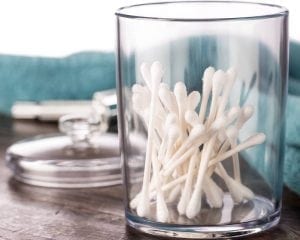 Sometimes there is a visible excess of makeup which makes areas around our eyes or nose look cakey, this can be easily avoided by using a Q-Tip which will get rid of the excess make up which piles up.
BONUS TIPS:
In order to get more defined and crisp The-Kim-Kardashian contour, use loose powder and beauty blender.
Exfoliating your lips is very important before applying lipsticks. Take brown sugar, honey and olive oil and blend them together.