Remember the advertisements of baby powder? Those cute little babies crawling and their mothers applying that soft white powder over the sensitive skin of babies. Cute, isn't it? Well do you people know that baby powder apart from being used as a powder can be used as a life and beauty hack. Yes reader, you read that right. Want to know how? Keep reading. We bring you 11 beauty hacks with baby powder that will make your life much more comfortable than before.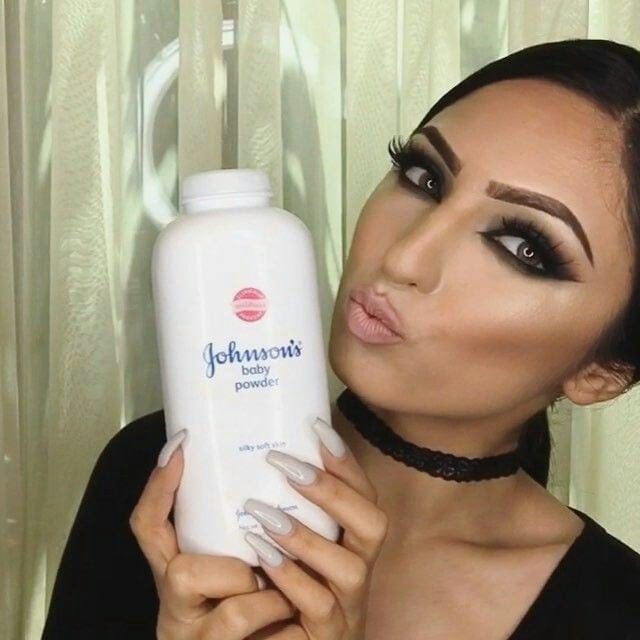 1. Perfect Prep For Your Face
Have you all faced difficulty while applying foundation over your face. If yes, here is your saviour. Apply baby powder after applying the foundation and watch the miracle ladies.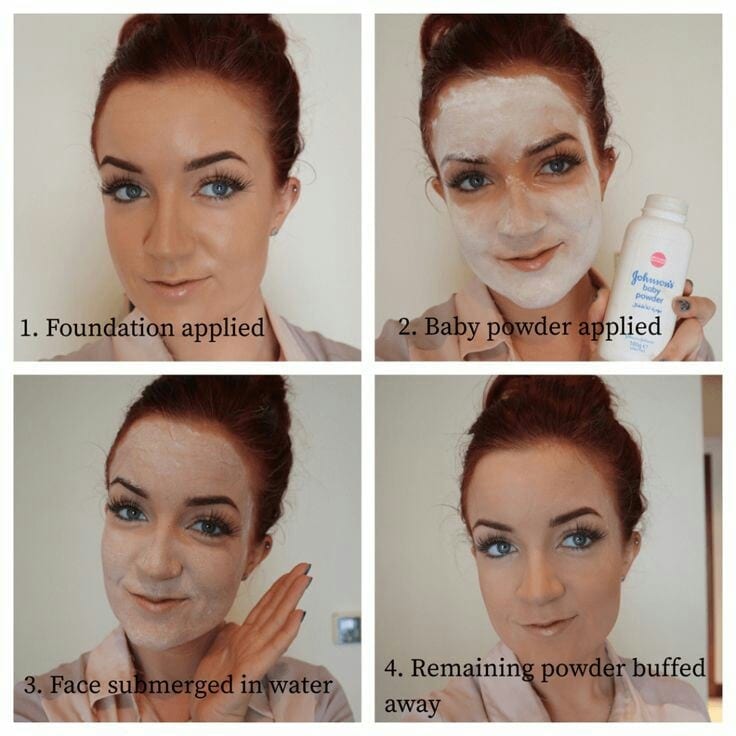 2. Helps In Baking Makeup
Baking makeup is the new trend in the town. For an evening out or a night party , bake ur makeup with this beauty hack. Apply it and leave for 10 minutes. Dust it off and apply the mascara and watch people gazing at you.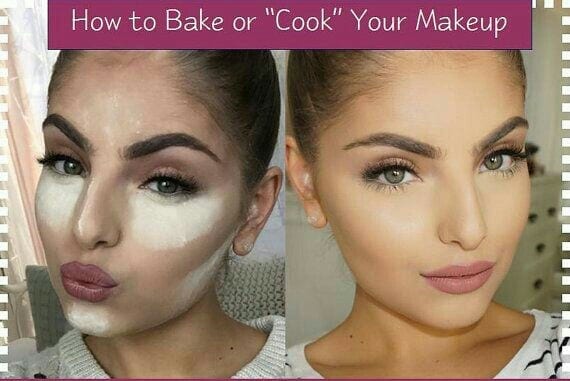 3. Thickens And Elongates Eyelashes
Well who doesn't want them. But only a few know this beauty trick. Apply baby powder at the root of your lashes and then apply mascara. It lengthens and thickens your eyelashes. So ladies, buy yourself this magic spell.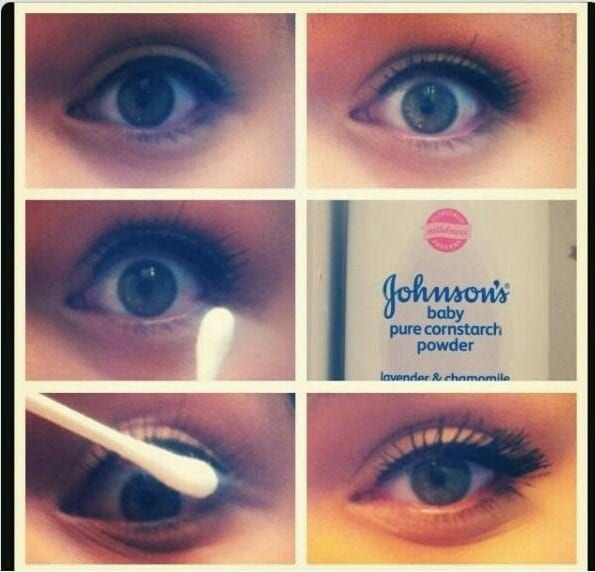 4. Mattifies Your Lips
Matte lips are a trend these days. But what if you were to go in a party and you don't have one. Don't worry, we bring you this easy beauty hack. Follow the steps.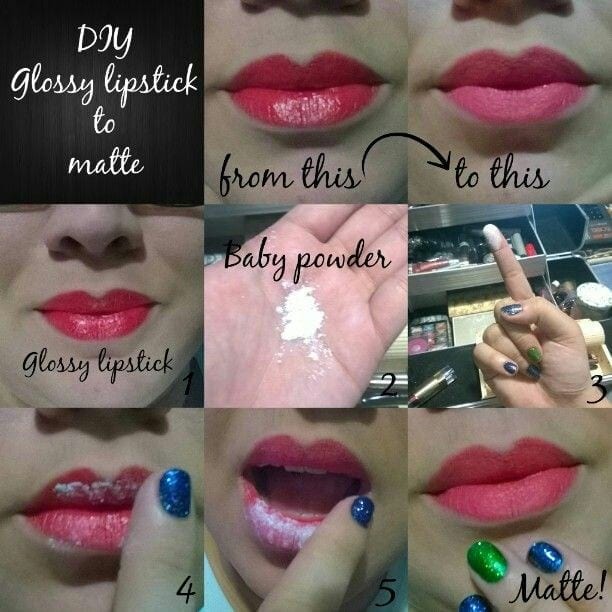 You can also keep a tissue paper over your lips and then apply the powder.
5. Removes Spots From Skin
Baby powder + Water = Magic. Yes that's true. This combination hides all your spots and blemishes and gives you a soft , smooth and spotless finish.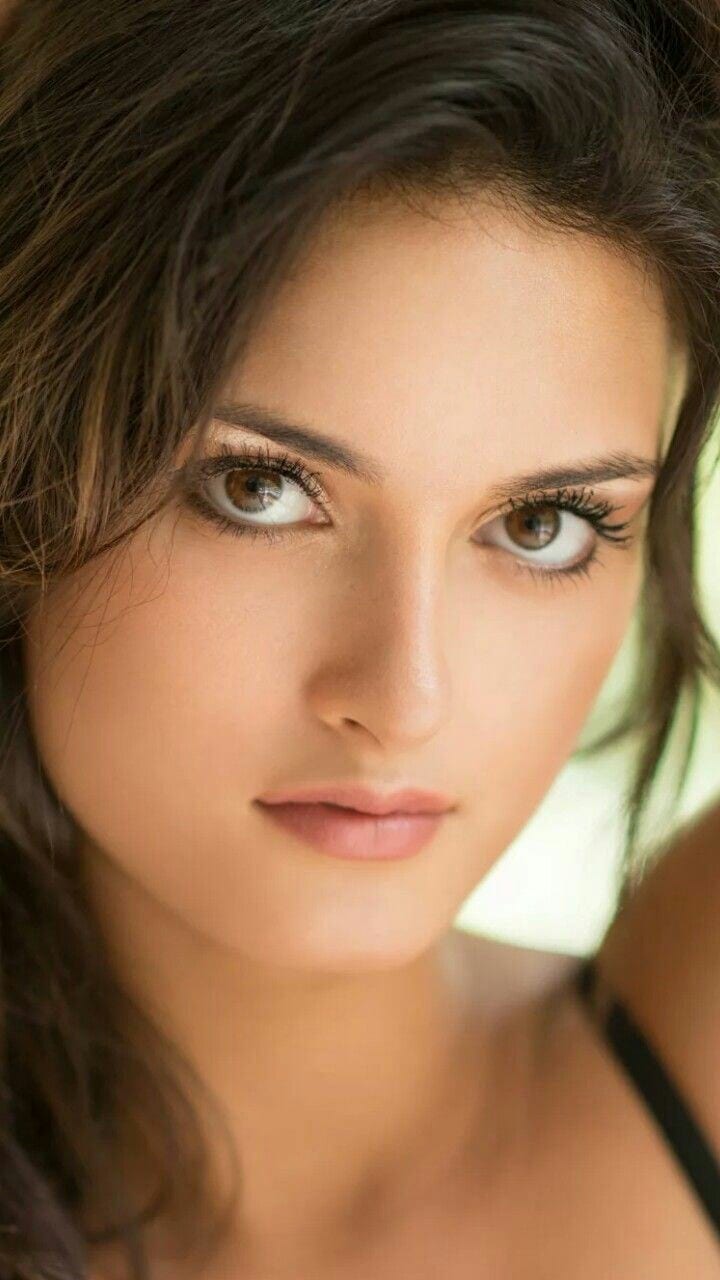 6. Works Great As Dry Shampoo
Nobody likes greasy hair. Especially when you get an unplanned invitation and you have to go out. But relax yourself with this beauty secret. Sprinkle baby powder at your hair roots and massage evenly. Brush it away and enjoy an oil- free – day.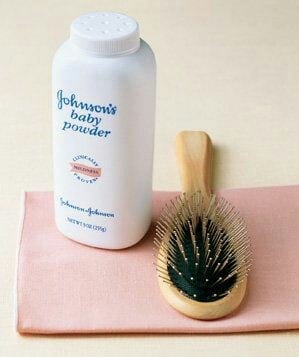 7. Helps In Waxing
Waxing can be less painful if you apply baby powder before applying wax. And trust me, it works wonders.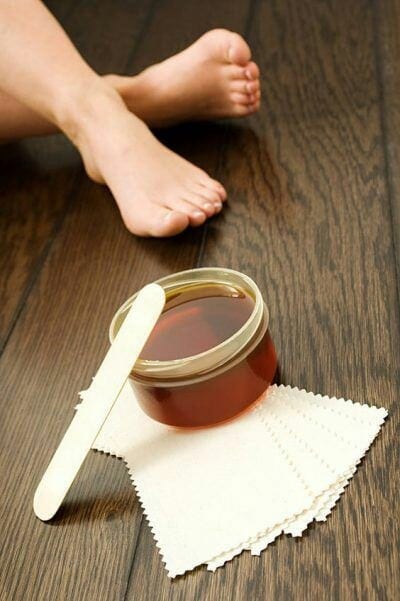 8. Keeps The Bed Cool!
Here comes the sun of the summer with its warmth. This life hack will help you sleep tight in the tedious weather. Sprinkle some baby powder on your bed before sleeping and enjoy the cooling.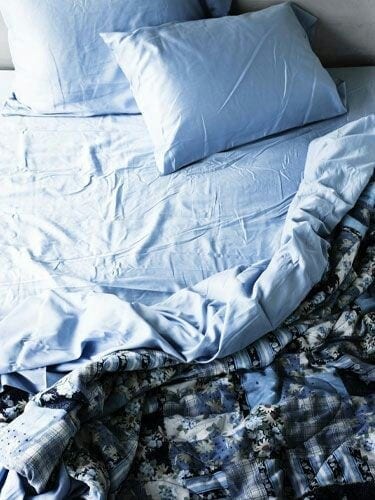 9. Helps In Dusting Off
This life hack will help you dust off undesirable sand and sweat. Just sprinkle it over.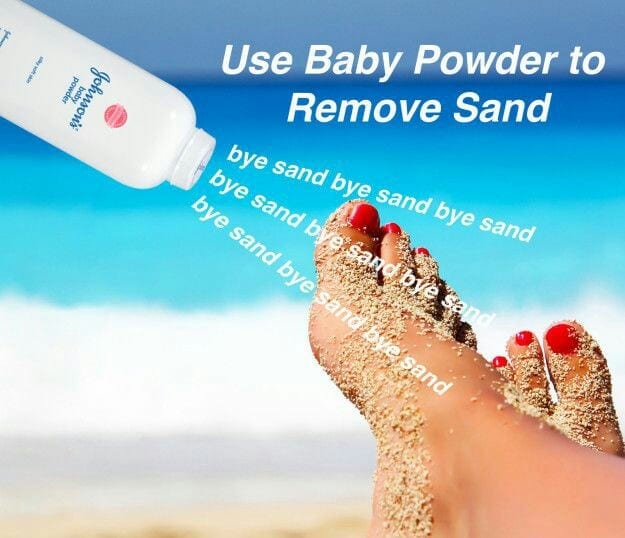 10. Heals Blisters And Prevent Them From Increasing
Blisters are common if you are wearing a new pair of shoes or wearing shoes for a long time. They hurt a lot. So to provide you relief , here comes the hero. Add some baby powder in your shoes or legs and do yourself a favour.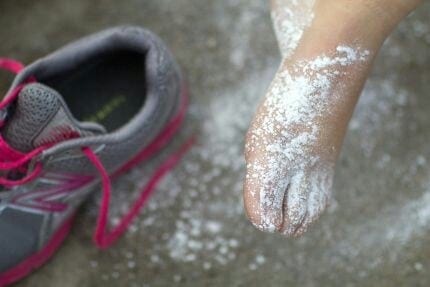 11. Oil Stain Remover
The absolute magic of this baby powder comes in use when you spill some oil over your cloth or some other precious materials. Apply this life hack over the material and leave it overnight. Dust it off the other morning. Oil marks gone.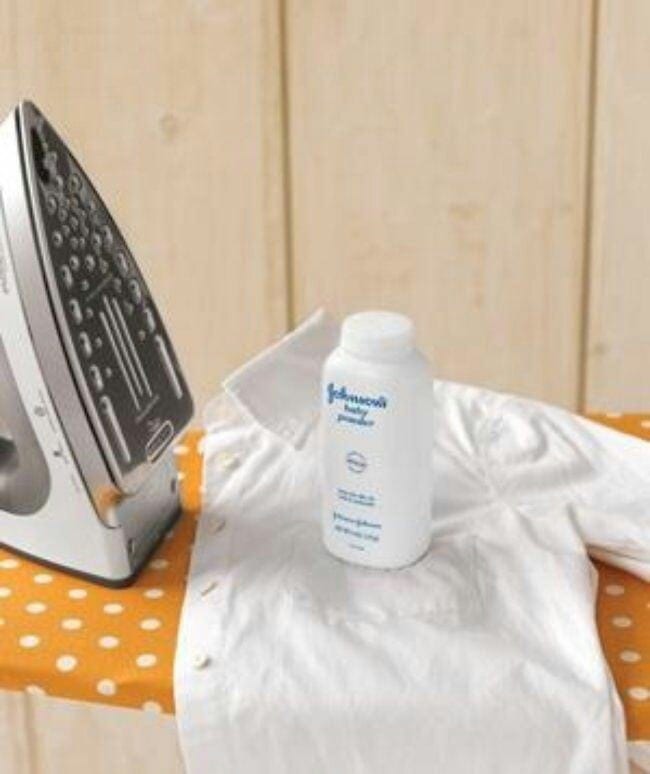 And you're welcome. Ease your life with this miracle baby powder.