We all have our own struggles in life, but one struggle that is common to some of us ladies is the one with makeup. It can get a little problematic for some of us to perfect our makeup. There are definitely some ways and means by which we can get ourselves that amazing look we desire. Implementing some of the tips and tricks can help you get it!
Personally speaking, my journey through this art has had its own lows. I have seriously committed many mistakes that most of you do. Not knowing the right color to go with your skin tone, using the wrong products that won't go with my skin type are to name a few. I mean pictures of me from before had been worth the cringe.
But nobody is born a pro, you make mistakes and you learn. In this case, your mistakes are a bit too hard a pill to take in the form of pictures but hey, one always learns. Knowing the right amount of make up can help you look flawless in accordance of occasion.
No matter if you have been in this game for a long time now, or you are just the beginner, these tips are worth having up your sleeves for flawless makeup.
1. Investing in the right tools.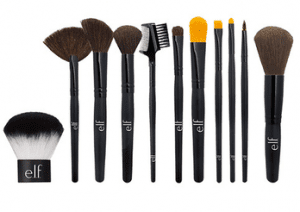 This is one of the common mistakes. Having the right application tool is very important for you to look your best. Imagine you had mediocre brushes, products and skill, you can just get a better look with the use of better products and apt brushes without even having to upgrade your skills. The important tools to have viz-a-viz a foundation brush, concealer brush, fluffy powder brush, blush brush, small blending brush, flat eye shadow brush, precision angle brush, and a lip brush.
2. Contouring is your friend!
Contouring is very important as it not only adds richness to your face but also helps you make up glow! Simple way of highlighting and shadowing can make certain areas of your face more prominent. Hence, areas like cheekbones and noseline can be emphasized which will consequently de-emphasize your forehead. You can make certain features of your face more highlighted than others, the ones you feel are the best.
3. Get the right concealer for your skin tone.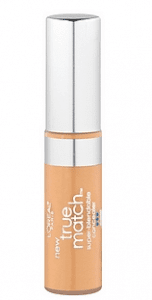 Choosing a concealer which is slightly lighter or darker than your skin tone will never help. Just the right shade of concealer will make you overcome the raccoon or goggle effect caused otherwise.
4. Always blend up!
Blending in the wrong direction can make your face look disoriented. blending upwards when you apply blush is the right way which will help to brighten your face. You can be doing this without you realizing but the fact is this technique will work the best.
5. Never use just one color on your eyes.
You might have noticed how celebrity make up artists use multiple shades for eye make up. This is done to create depth and shape. In fact, this is one of the parameters by which one can judge the professionalism of the make up done. Here is a video which will help you apply multiple shades to your eye lids.
6. Prep your lips.
The video above will help you out on preparing your lips before you apply make up. This is especially helpful in case you were applying matte lip color. All you need is a solid balm and toothbrush.
7. Finish your powder.
Perhaps this can be considered as the most important tips of all. Finishing your powder will help you a lot to make your makeup last longer along with creating a softer and flawless look. Most of the makeup artists reveal that using your powder sparingly can help you finish it.
Make up is done to get the best version of your face, it requires patience and one should never feel stressed or disappointed. It is okay if you think you don't get it right. All you need is right tools , right products according to your skin tone and practice. How we wish to achieve the look we see on celebrities, it is perhaps achieved with a lot of time! Practice can help your game seek perfection.