Lipstick, I don't know either it is the same mess for you as to me. Whenever I go out for a party, I find it tricky to put on lipstick. I have checked many articles, blogs and video tutorial online and end up by asking so many questions on basics. I have searched a lot about which lipstick will go with my dress, my shoes, my skin tone and eye color. Which lipstick will not ruin after drinking water and which lipstick will stay vibrant even after eating something, Isn't it a great mess!
I have to present all the tips and tricks in this one article for saving your time and giving you the best-desired results. Ombre lippy, full lip effect, nude lip color, long-lasting lippy are just a few of the things we now know how to accomplish. And here we've got almost all lipstick tutorial for you to use as per every day, partying, wedding, or special – formal occasions. So let us begin
Nude Lip Color: To find the perfect nude color for your lips, you should be aware of your skin tone. So if you are looking for the best color for your lips check the picture below :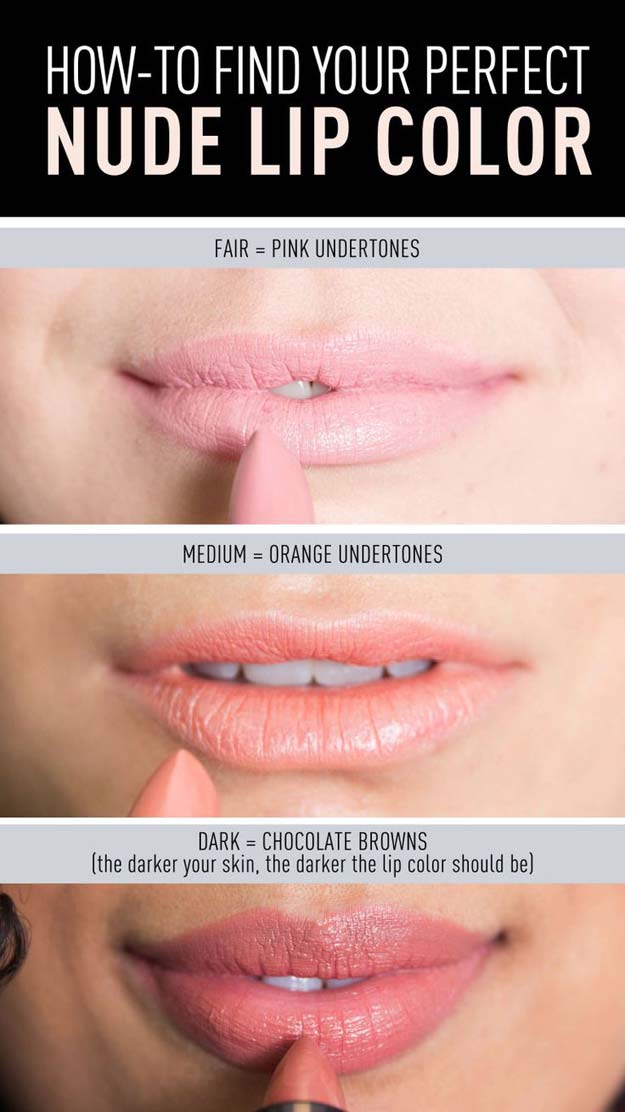 Ombre Lippy: Ombre means having two different colors that are monochromatic. Ombre lips can look awesome, but if not done correctly they can make you look very tacky!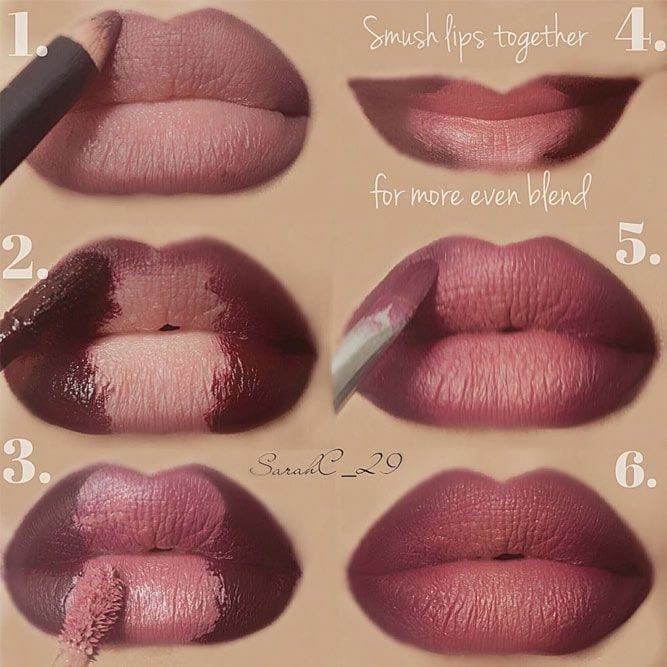 Matte Lipstick: Exfoliating before applying a matte lip is important because even if you forget to apply the moisturizer imperfection will show. Check the tutorial in the given picture.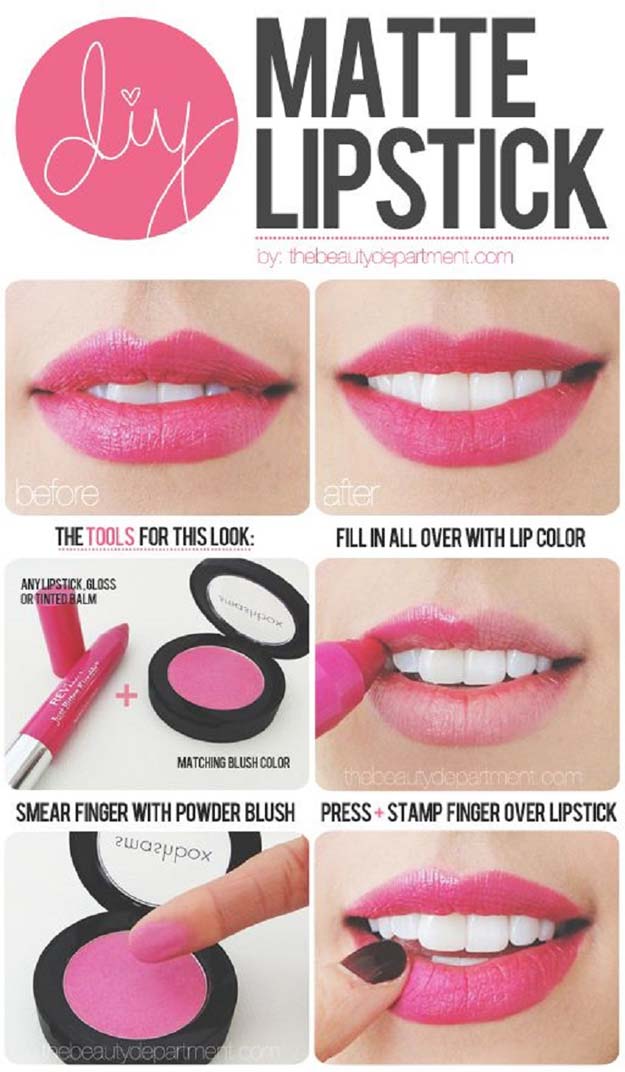 Red Lipstick: Red color is on trend. It's hot and elegant at the same time. Do you want completely stunning red lips? Use a black pencil as shown in the image to get the blunt red lips.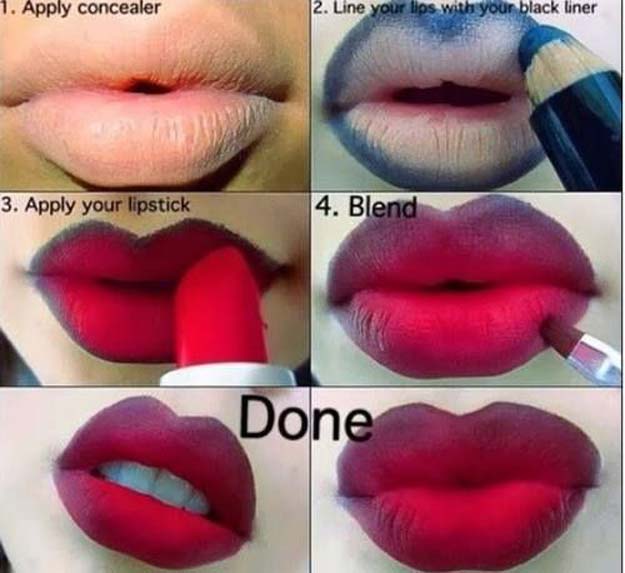 Long Lasting Lipstick: Have you ever met the ladies whose lipsticks stays alike for hours and wondered how? So there is the answer to your question. Follow the given instruction to get the long stay of lipstick.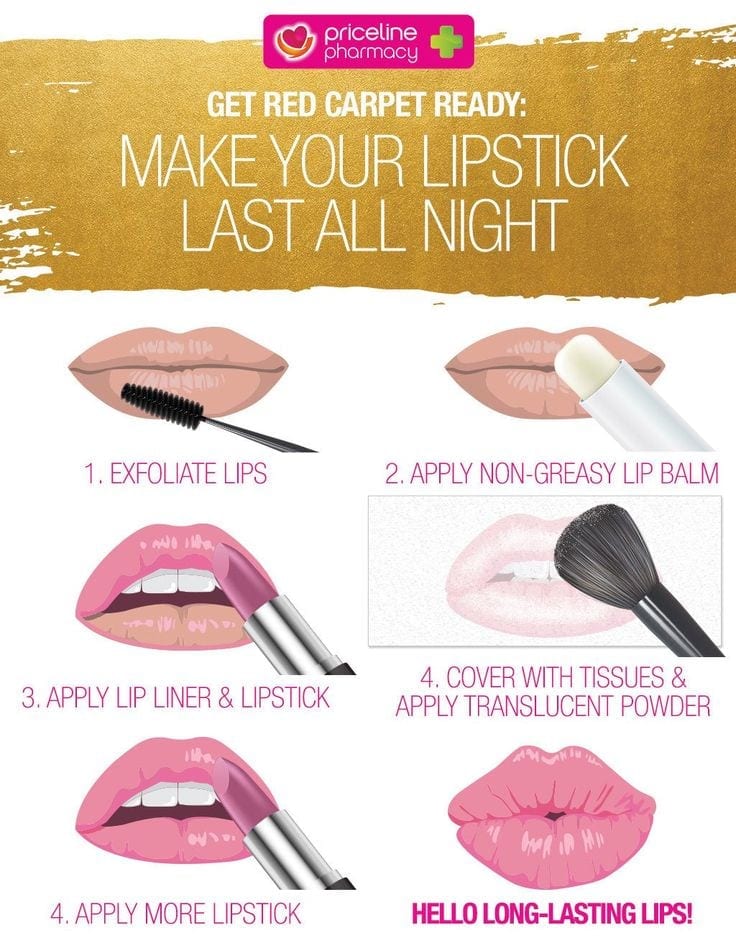 Makeup Tips For Lips: Here I am adding a picture that will help you to understand the type of lips and the application of lipstick over it.

Blend Your Lip Liner: Some ladies keep the dark line around the edges of lips, but that is not a good idea. You always need to blend your lip liner so that it will give you a neutral and natural look.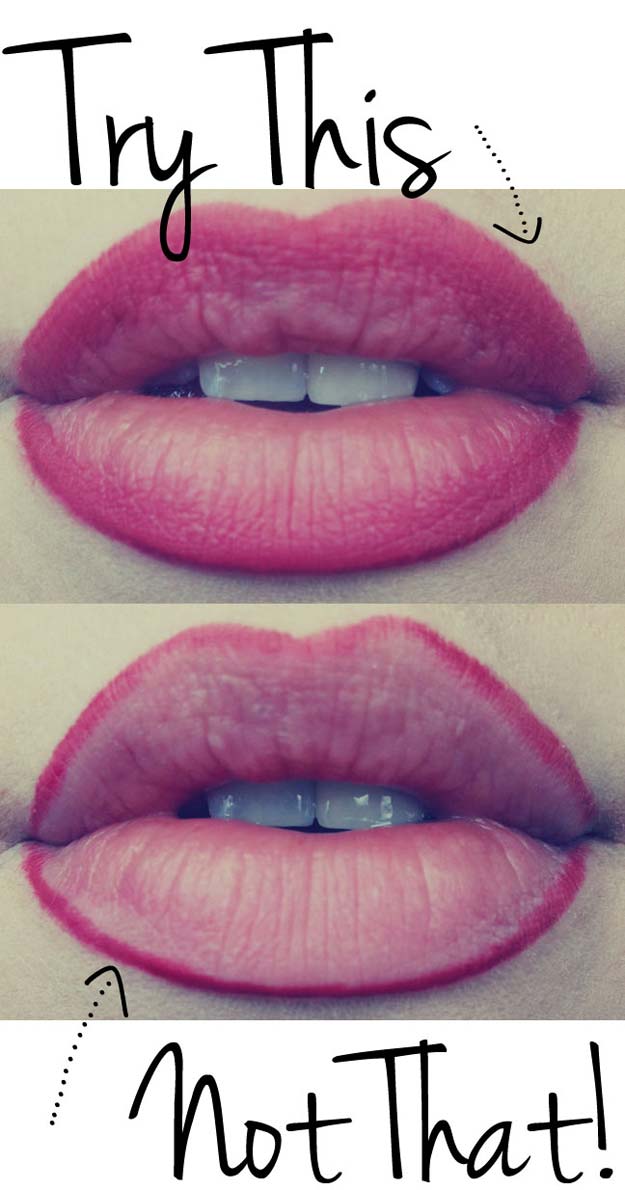 Contour Lipstick: I am sure you will like this one! Either going for a day function or a night party, this will look amazing. People around will definitely appreciate your lips.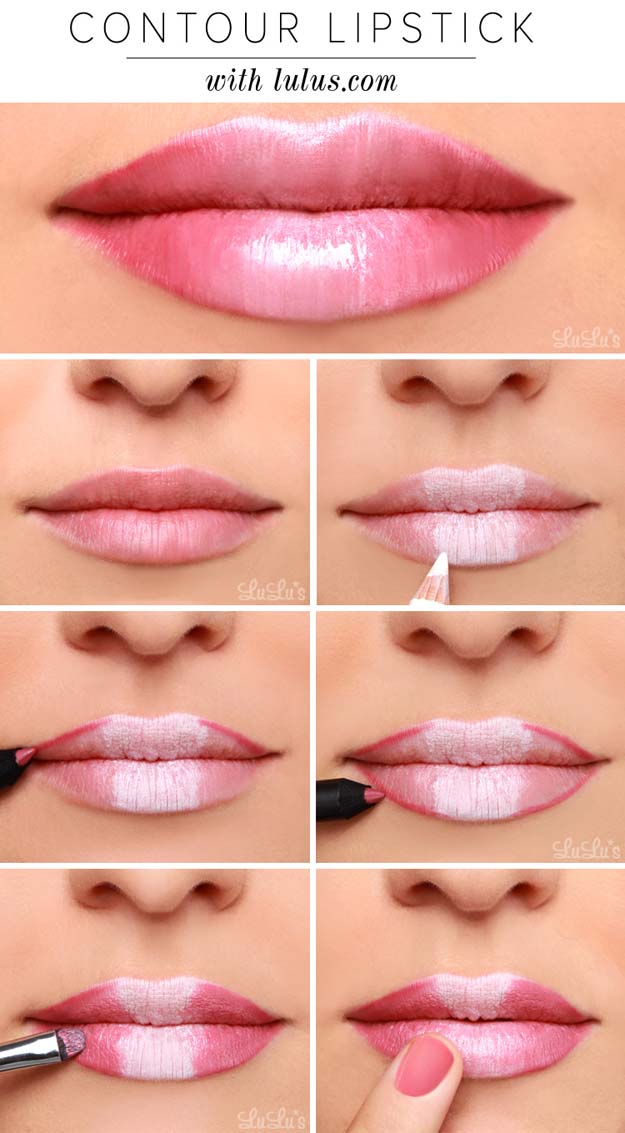 The Two-Toned Lip: Are you crazy about selfies with pout 🙂 If yes! You should try this formula of the two-toned lip and take a selfie.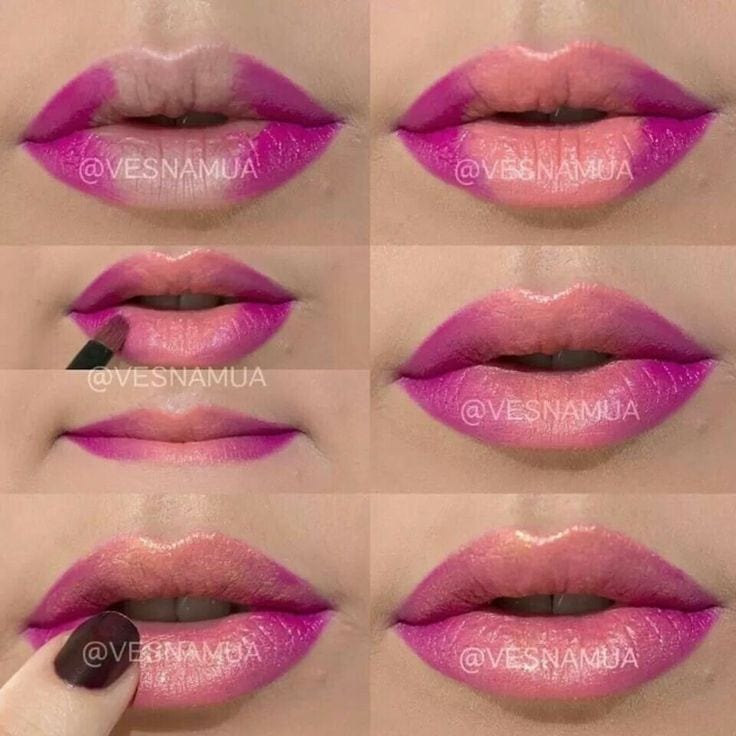 Mark, Draw and Blend: To get the perfect finish, just mark the spots, fill them and you are ready!

Gatsby Inspired: This look is great for the ladies wants to look bold and attractive in any night function. Choose a dark shade and plump your lips.