From the hot apple cider to pumpkins, from falling leaves to bonfire, fall is about many wonderful things. Our nails need special care during these times. There can be endless designs to try on! And truly, what other way could be better to celebrate your beauty this fall by trying some new designs out.
Here is a compilation of some very fashionable and crisp nail designs which will make you more glamorous this time of the year. Everyone has got something in store for themselves here. Check it out!
Fall nails : Leave patter designs.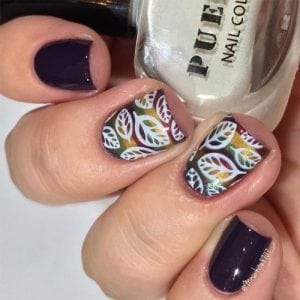 This particular striped pattern gives off a very subtle edge to your get up. Paint the nails with striped glittery fall nail polish and then paint these silhouettes. To give off a more subtle effect, you can paint 2-3 fingers black or dark maroon!
Stiletto Nails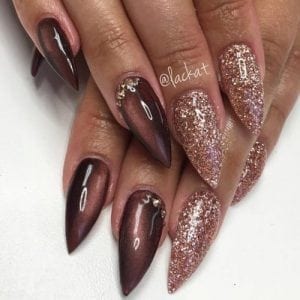 This pretty combination is no less than an elegance and is going to give a decent look. The look can be made to go with a formal look or even for an outgoing chica look!
Pumpkin Fall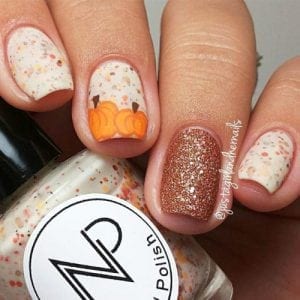 What is celebration of fall without a touch of pumpkin. This gives such a girly look that it is only going to add sparkle to your personality. Go on and paint these cute little pumpkins and show your love for fall!
That Perfect Burgundy!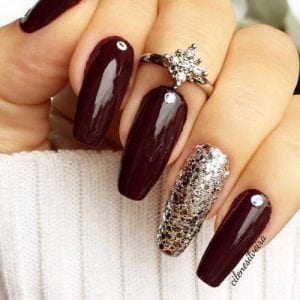 The best thing about Burgundy is how it gives off a perfect fall vibe. And the gold glitter just adds to the charm of it! To top it all out with a sleek and sophisticated look, you can use a ring finger! This will make do for both formal as well as party occasions!
Plaid Pattern Idea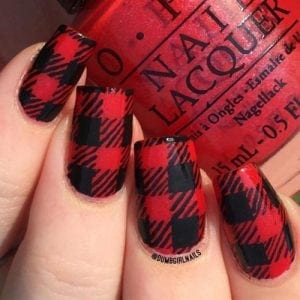 Some of us, most of us, feel that plaids are all time a go-to and they never fail to give a rather cool and easy going look. Well, how'd you feel to have it on your fingers. This brilliant fall design idea is perfect for casual holidays! This steampunk-y trend will only make your look more edgy!
Fall or Waterfall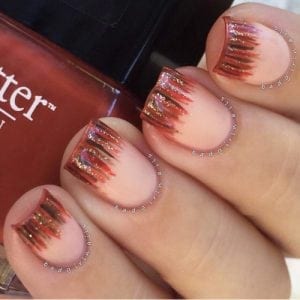 These are absolutely breathtaking of an effect. It would absolutely top off the french manicure effect by its magnificent fall colors!
Simply Leaves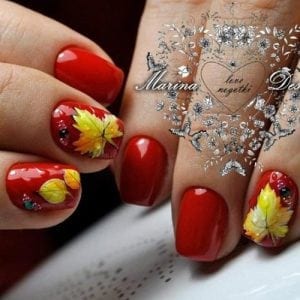 What better way to signify fall better than these beautiful leaves! These are a go-to for the ones with short nails and the best part about them s they have an anecdote attached to them. Paint your nails with candy red, pumpkin orange , white and yellow leaves ! You can also add gemstones to signify beautiful butterflies and fireflies grazing onto these leaves! Ah, the anecdote!
Fall Stamping Cute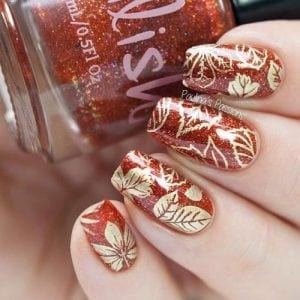 It is okay, not all of us can be that handy and artsy when it comes to painting your nails. Nail stamps are the best way that help you keeping up with the new trends! Shiny and sparkly orange base gives a rather subtle and fall-like look with pretty gold stamped leaves.
Mani Leaves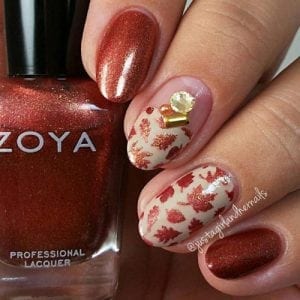 This is another stamped designs having tiny red shining leaves. Painting few fingers with the tinted and shiny red in a leaf-y pattern can give your nails a very delicate look. 2-3 fingers can be pained with a red or a white. Some gold gemstones can be added to give it a more shiny look!
For Short Nails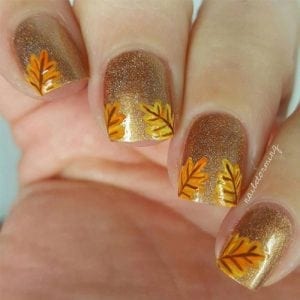 Short nails and shining nail art go together really well. It gives a cute look. Panting your nails with gold glitter and then painting orange and yellow leaves on your finger tops, such a combination and sparkles and subtle!
The One With Leopard Accent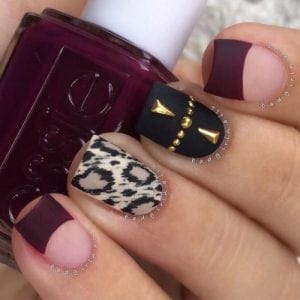 These are for the bold and outgoing ones out there who don't mind shaking things up a bit every now and then!Painting one finger with black and white leopard pink and the painting the rest with shades of wine!You can also paint one of the fingers as black and old which will make it all stand out!
Fall Ombre Nails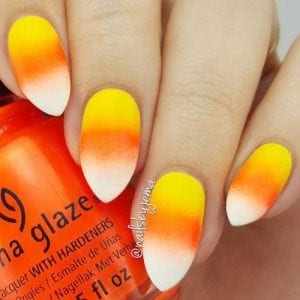 The best colors to wear and use during fall would be these maybe? It will look just too cute and the combination of colors would be no less than a treat for everybody's eyes!
Autumn Leaves Mani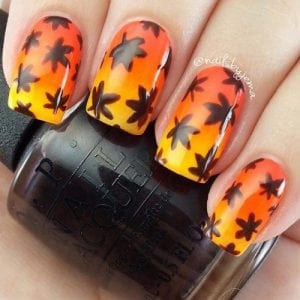 This pretty combination is super bright and cheery and the black tinted leaves make it all stand out and help you embrace the spirit of fall.
Cute Stripes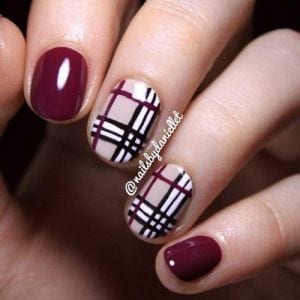 Stripes are everybody's favorite and these in autumn are too good to go! It gives a very stylish and a chic look whose hues are just symbols of the youthfulness within! The matte grey, black, white and burgundy stripes are a big go!
A Little Bit Of Geometry!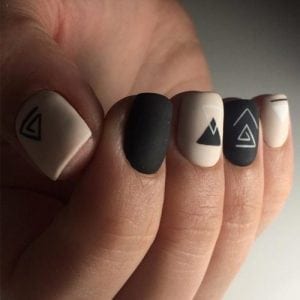 This look on your nails just screams fun! However nerdy it would sound like it is no overstatement saying these are a great look on your chuckling personality!
More Pretty Designs!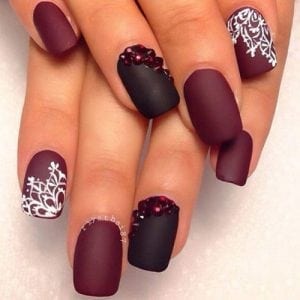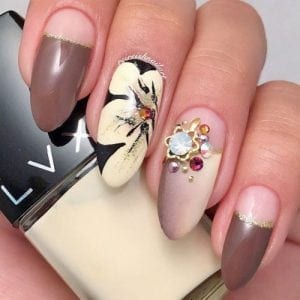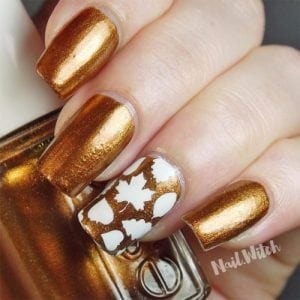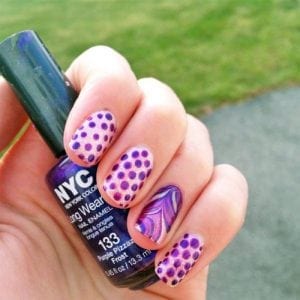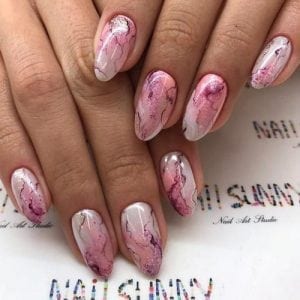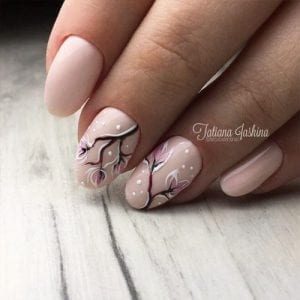 Nowadays it would be hard for us if somebody asks us to patiently sit and do away with a neatly done manicure because we cannot make more time. But for designing rainbow nails it becomes crucial to give proper attention and patience to those nails. Never rush a manicure otherwise it would render untidy cuticles, smudged nail polish and uneven length. All you need is time!
Some Popular Fall Nails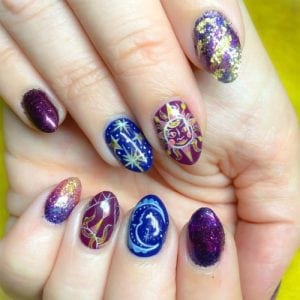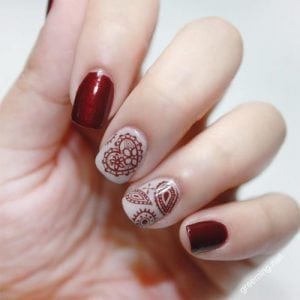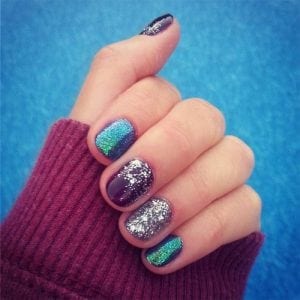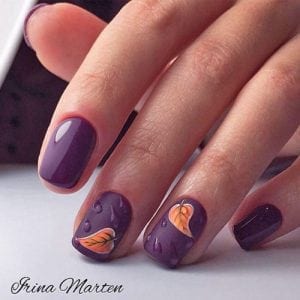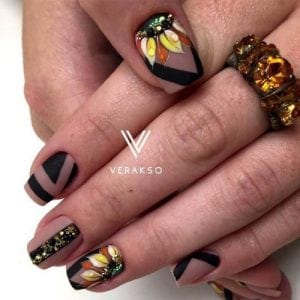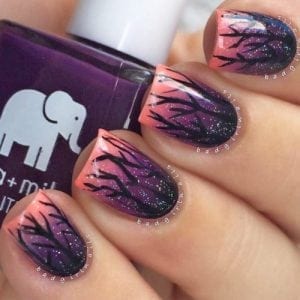 Make your cuticles soft by using olive oils or special cream from preventing them getting infectious!
Beautiful Fall Manicure Ideas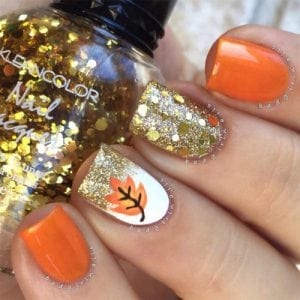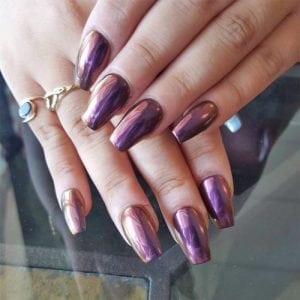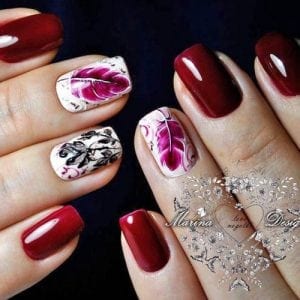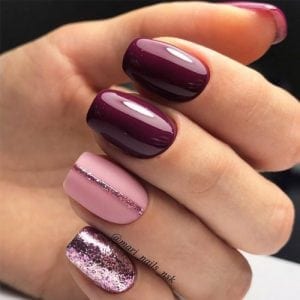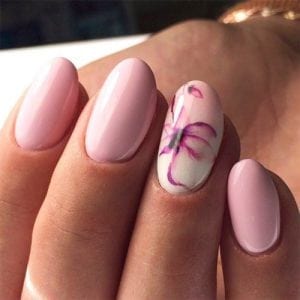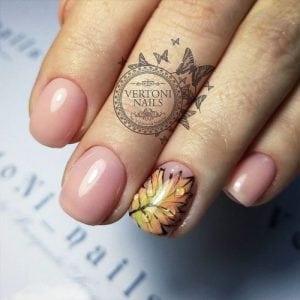 Whenever you sit for treating yourselves with a manicure make sure you have all the necessary and essential things around so that you don't have to go looking for them since it will disrupt the continuity and would ruin your manicure to some extent. Before applying nail polish, don't forget to remove extra oils first. A lacquer remover can be used for the same, which will make nail polish adhere and hence it will be retained.
Stunning Fall Ideas For Taking Care Of Your Nails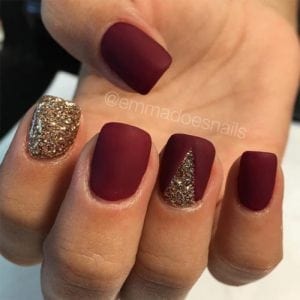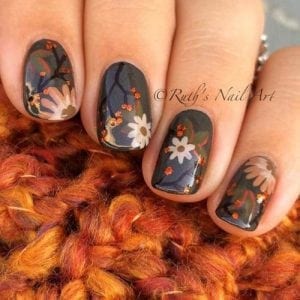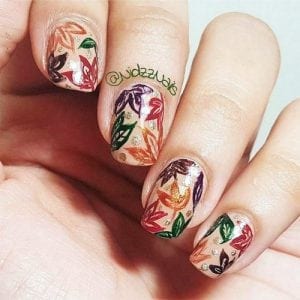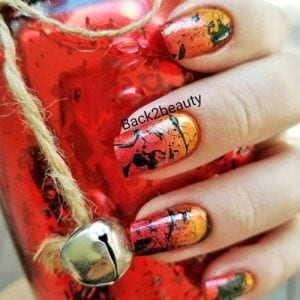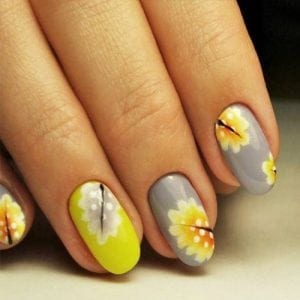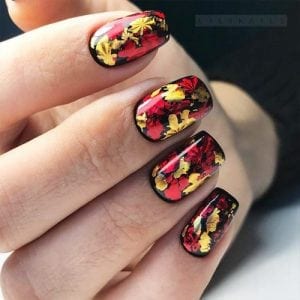 Filing your nails become and important part of your manicuring routine which will make your nails look more ravishing. Filing them correctly is very important here. These are few simple rules with regard to that. First, File them when they are dry, and not wet. Second, don't use metal made files. Third, avoid sawing motion when filing. Instead, do it in one single direction. And the last, Follow the shape of your nail bed.
Some More Cute Nail Designs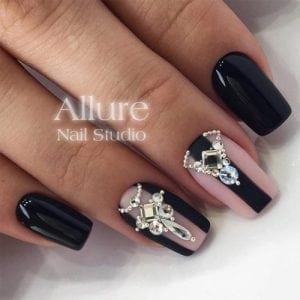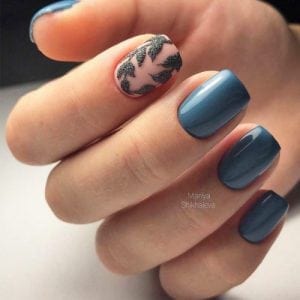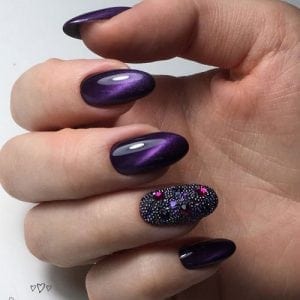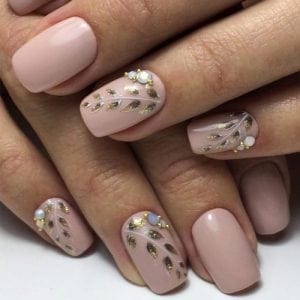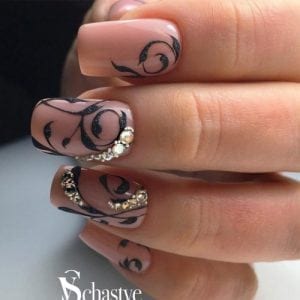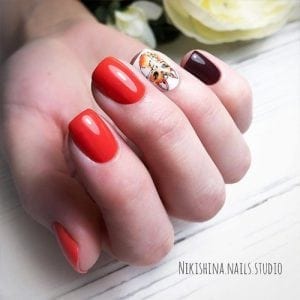 These Nail Design ideas are a must try especially during these wonderful fall times. Make sure t=you incorporate burgundy in your nail art, since it is the color of autumn.
We hope the spirit of fall must have been instilled in you and you are set to apply these fall designs! Fall is one of the best times of the year and we are just making it better! We hope that you liked these.