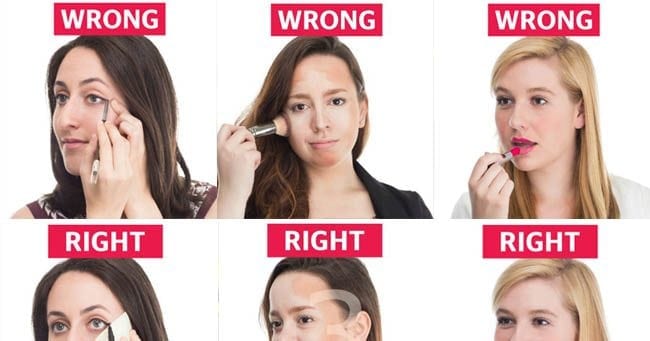 Women adorn various kinds of makeup to look beautiful and attractive. Makeup is an unavoidable part of women's life. The way a woman does her makeup reflects her personality.  Women love makeup because it provides them any kind of look they want either it is a badass look or the elegant one. But sometimes women do general mistakes while applying cosmetics on their face for instance applying blush on cheeks instead of cheekbones, applying lipstick directly. These mistakes can make you look old and sluggish. Here are a few common mistakes we need to give up to look our fresh youthful selves.
 1. Stretching the area around your eye to make a perfect wing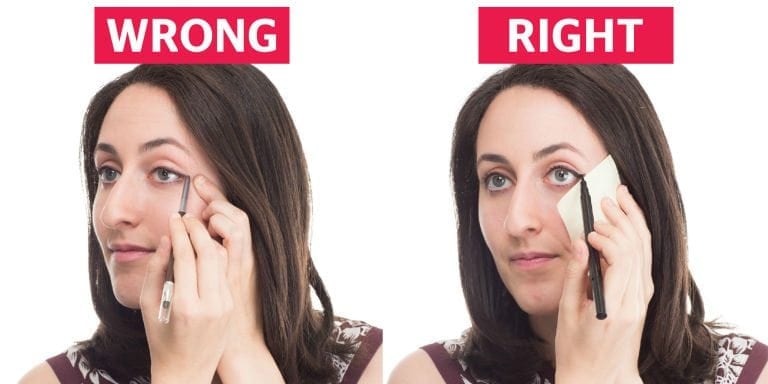 Stretching the area every time   while applying eyeliner could leave you with wrinkles and damage your subtle skin.
For perfect wing of your eyeliner you must keep your hands stable so one must find a place for the stability of your hands. Some women think that stretching the area around the eye will make it easier to apply eyeliner but the result would be opposite.
2. Drawing lines over your entire eyebrow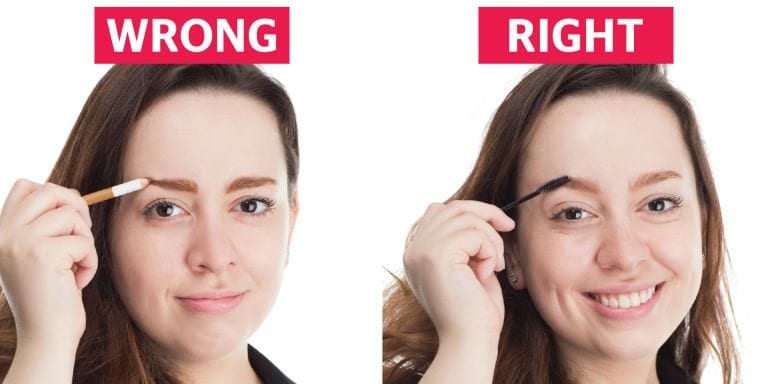 For perfect brows you should not try to draw lines over your entire eyebrows. Always be careful while choosing the shade of the eyebrows liner, it should be of same colours of your eyebrows. First start lining it from the bottom and the inner corner of your brows and then outline the upper part of the brows. After the outlining process fill the rest of the eyebrows having shorter hair.
3. Applying too much blush too low on your face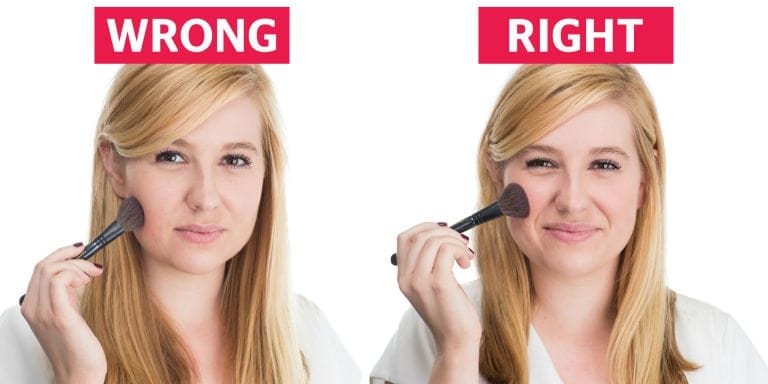 Blush in makeup is used to highlight your cheek bone area. Applying it on your lower part of your cheek would make you look dull, sluggish and old as well.
4. Using too many products for contouring on your face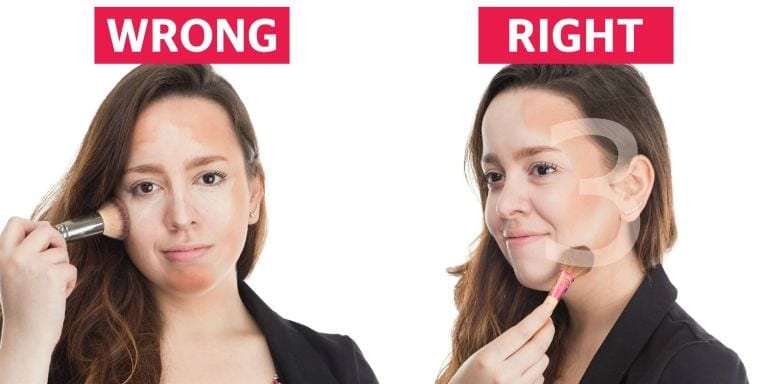 For some women contouring can turn messy, resulting in a look that can ruin your whole day within seconds. But these mistakes can be easily avoided if you keep few things in your mind. First of all carefully choose the shade of the contour it should be same as your complexion neither light nor dark than that. And foe easy applications mark three on your face with contour and then blend it evenly. These few precautions can save you from ruining your whole look.
5. Applying lipstick on naked lips
There are few do's and don'ts while applying lipstick on your lips. Never apply lipstick directly on your lips as it will make your lips look dry and chapped and this could probably ruin your whole look. First apply lip balm or primer on your lips to keep them soft and supple and then use lipstick over it also, it will provide your lips some gloss and shine and because of lip balm or primer you can probably get help in maintaining your lipstick for longer period
Pages: 1 2