We all want smooth skin, right? I hope so! Dryness is a real issue, and it's a stubborn one.
Skin dehydration can easily be treated with drinking more water, but if that doesn't suffice, here are some products that people swear by! They are all my personal favorites by the way!
1. Laneige Water Sleep Mask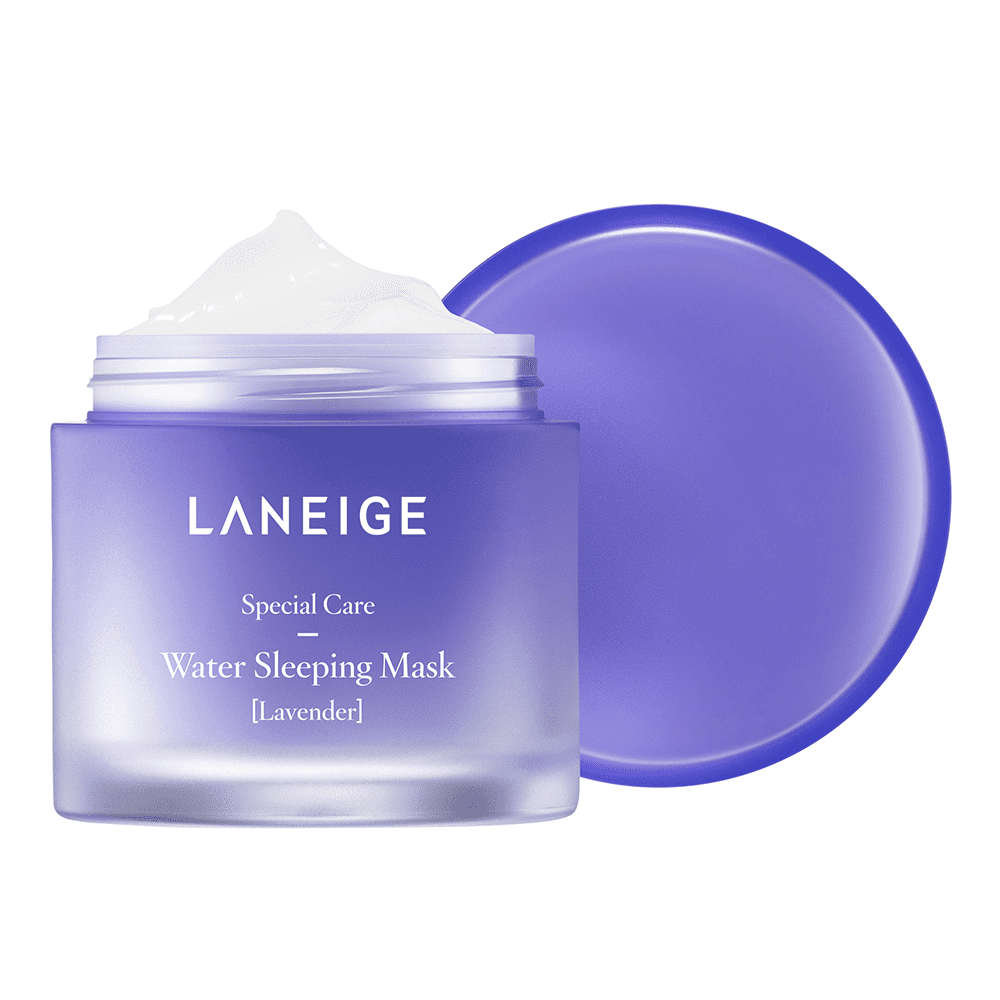 This sleep mask comes from a brand that creates my favorite lip mask ever. Therefore this product demonstrates sufficient efficacy! This Lavender Water Sleep Mask is infused with Hunza apricots and evening primrose oil, making the skin relaxed and calm with the perfect amounts of moisture. The Hydro Ionized Mineral Water™ along with Hyaluronic Acid makes it exceptional for people with dry skin!
Apply this product shortly after cleansing, and allow your skin to be reborn with hydration.
2. Youth To The People Superberry Hydrate + Glow Dream Mask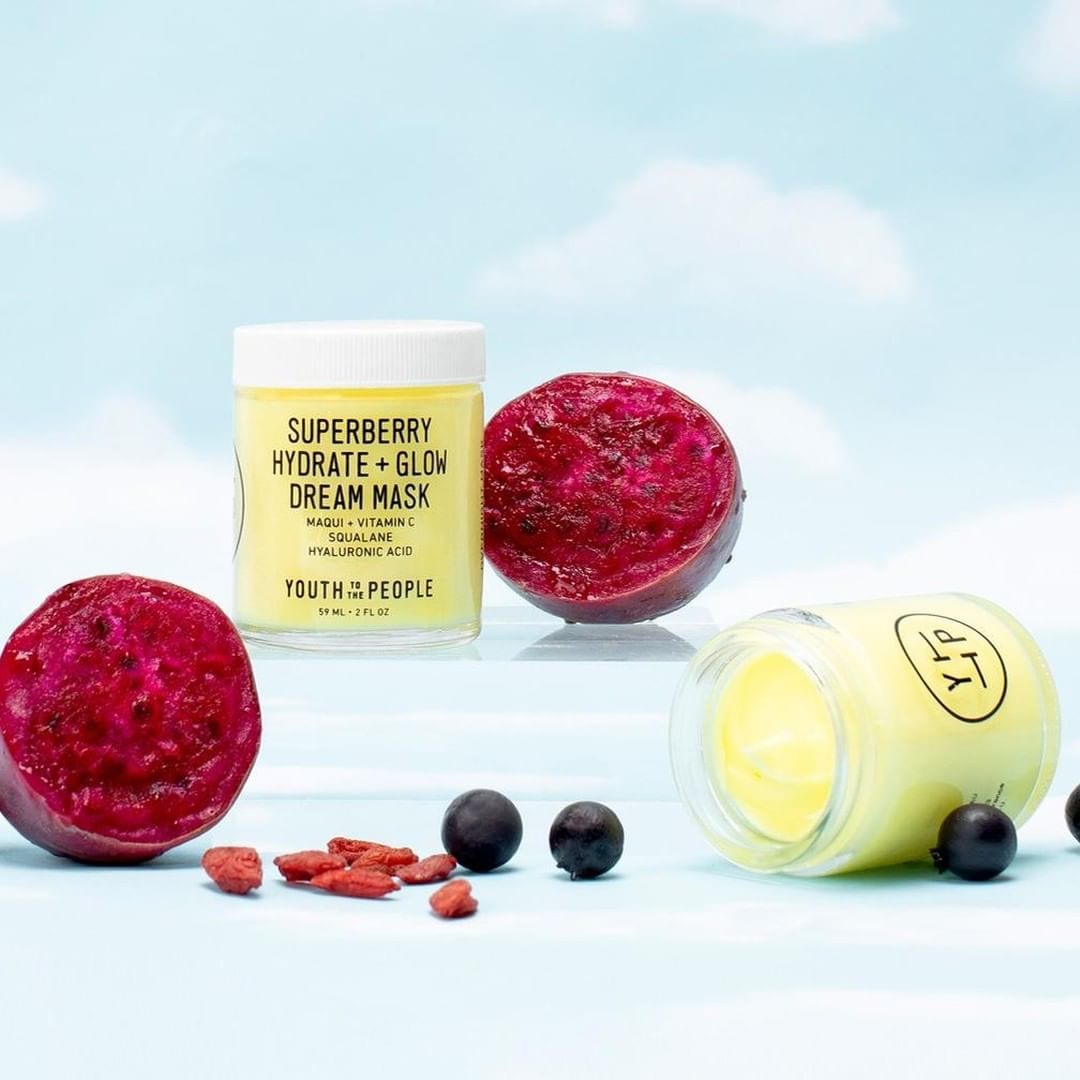 A sleep mask that plumps and hydrates? The Youth To The People Superberry Hydrate + Glow Dream Mask is packed full of antioxidants, and THD associates, otherwise known as Vitamin C. One of those antioxidants is "Maqui: The most antioxidant-dense fruit in the world to defend the skin against the look of oxidative stress." Along with Squalene which mimics the skins natural oils while boosting hydration without clogging any pores.
This formula is perfect for those with dry skin.
3. Fresh Rose Face Mask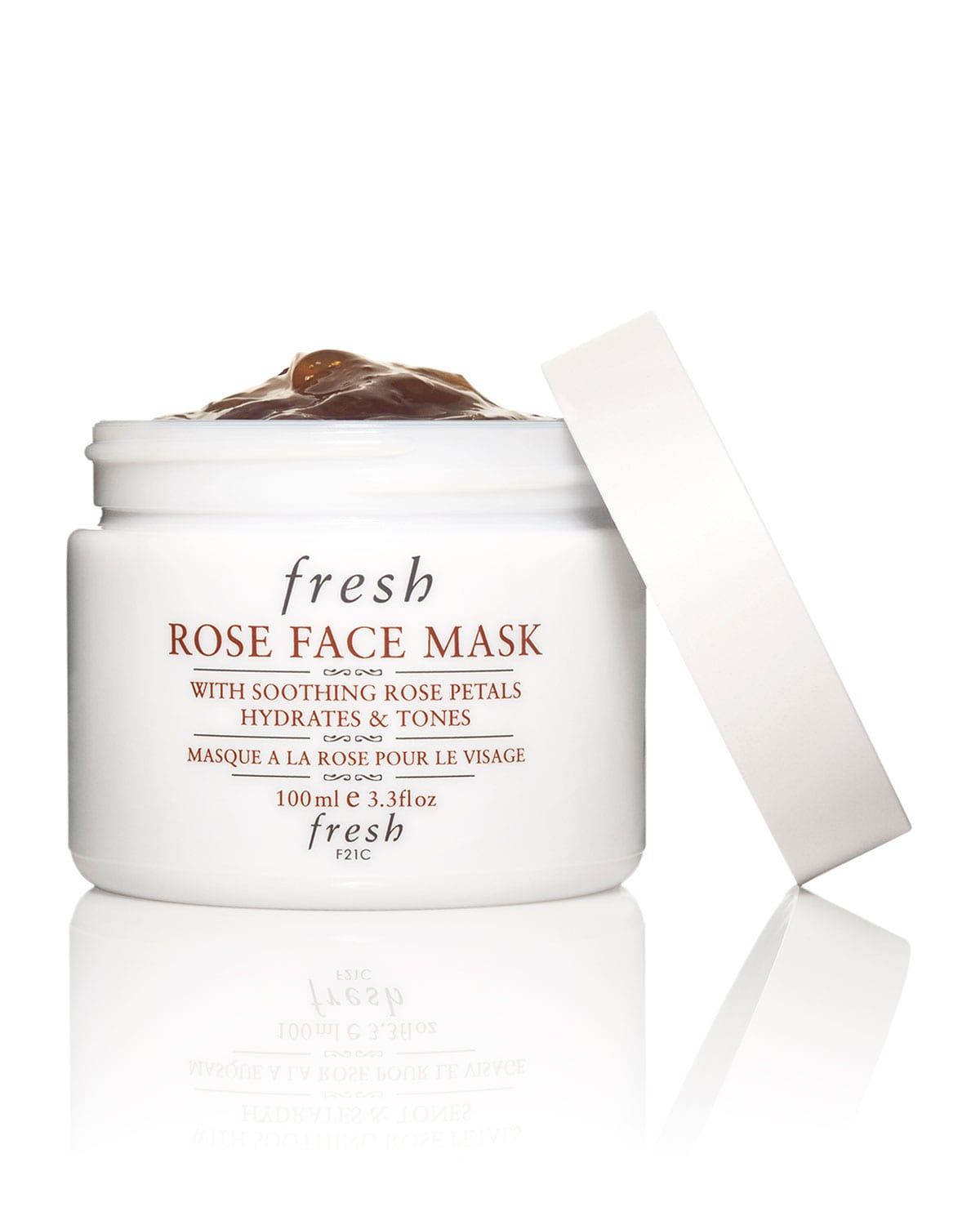 With rose petals suspended in a silky gel, this face mask provides exceptional results to those with dry and porous skin. The Fresh Rose Face Mask has rose water which helps soothe and tone the skin, along with Cucumber Extract and Aloe Vera Gel to aid in dryness and provide a cooling effect. Porphyridium Cruentum which is an alga that helps with moisture and dryness!
The scent is to die for; a must try!
4. GlamGlow Thirstymud Hydrating Treatment Mask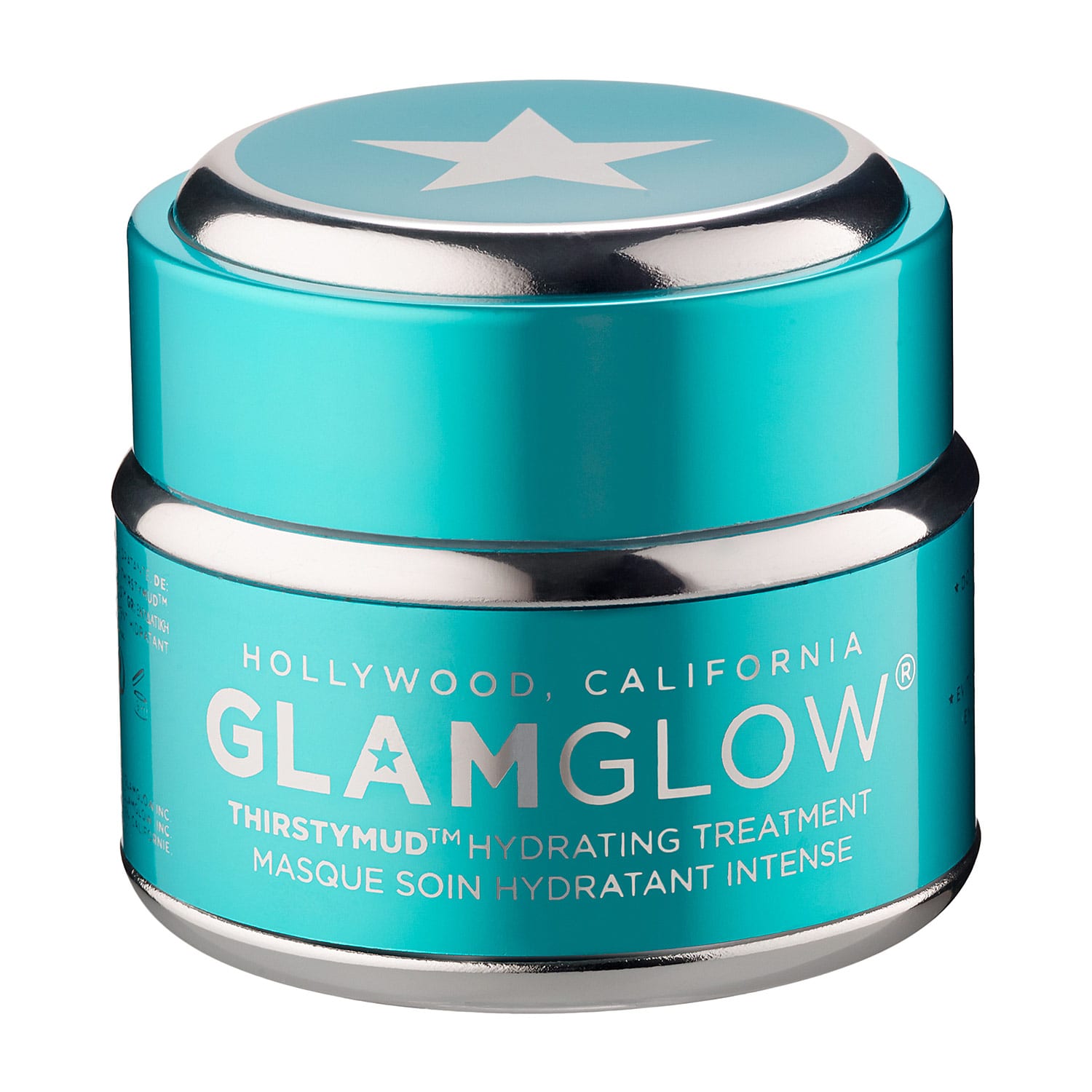 The Hyaluronic Acid in this product helps soothe and easy irritated skin while providing long-lasting hydration. Infused with HydraPack™ which leaves the skin feeling silky smooth instantly, and  GreenEnergy™ which allows the skin to look healthy and radiant.
This mask aids in the fast recovery of dehydrated skin with its excellent moisturizing qualities!
5. Glow Recipe Avocado Melt Sleeping Mask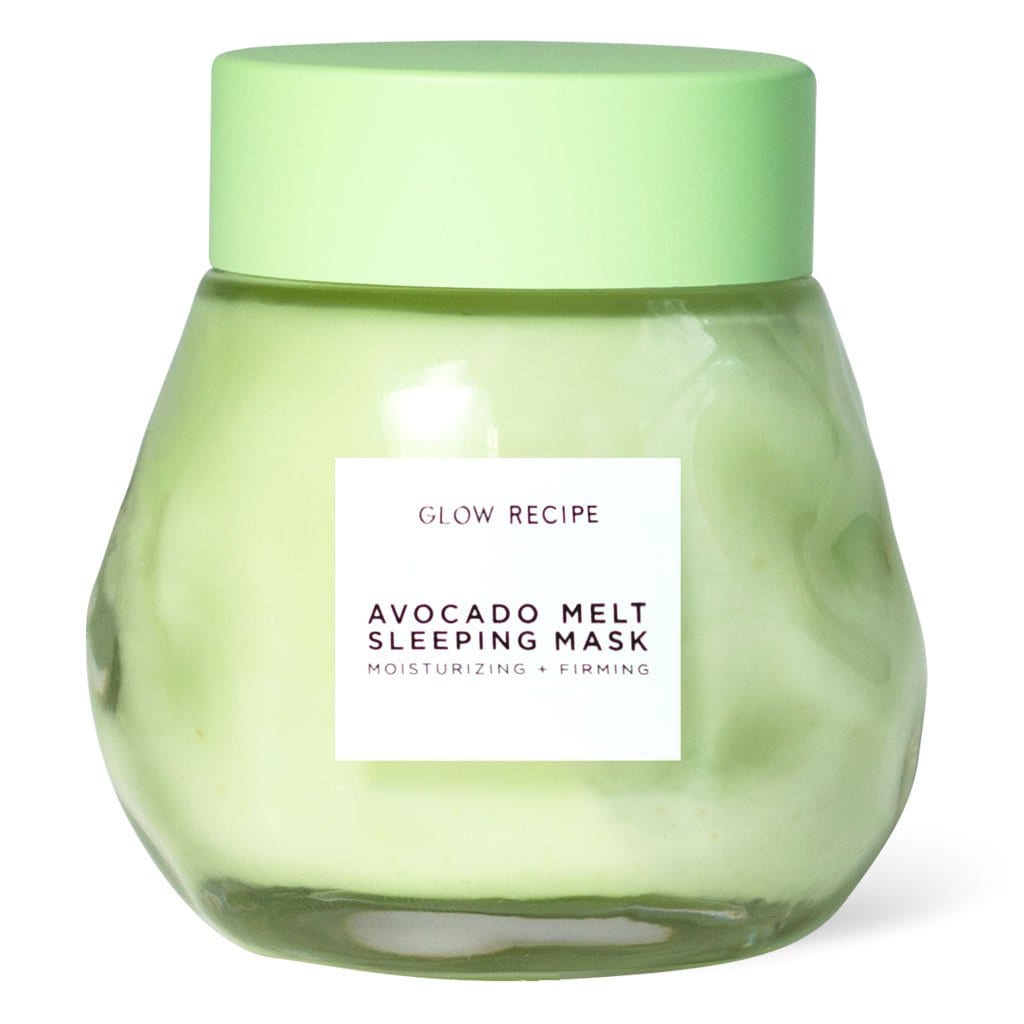 Formulated with avocado, honey, and several PHA to deeply moisturize the skin! The avocado helps provide hydration, the Manuka Honey contains antioxidants and soothing factors, Polyhydroxy Acid (PHA) gives you a gentle exfoliation, and the Kaolin Clay removes all impurities from the pores without disturbing the skin. Free of sulfates, parabens, and all that nonsense! This is an exceptional product for people with dry skin!
6. ORIGINS Drink Up™ 10 Minute Hydrating Mask with Apricot & Swiss Glacier Water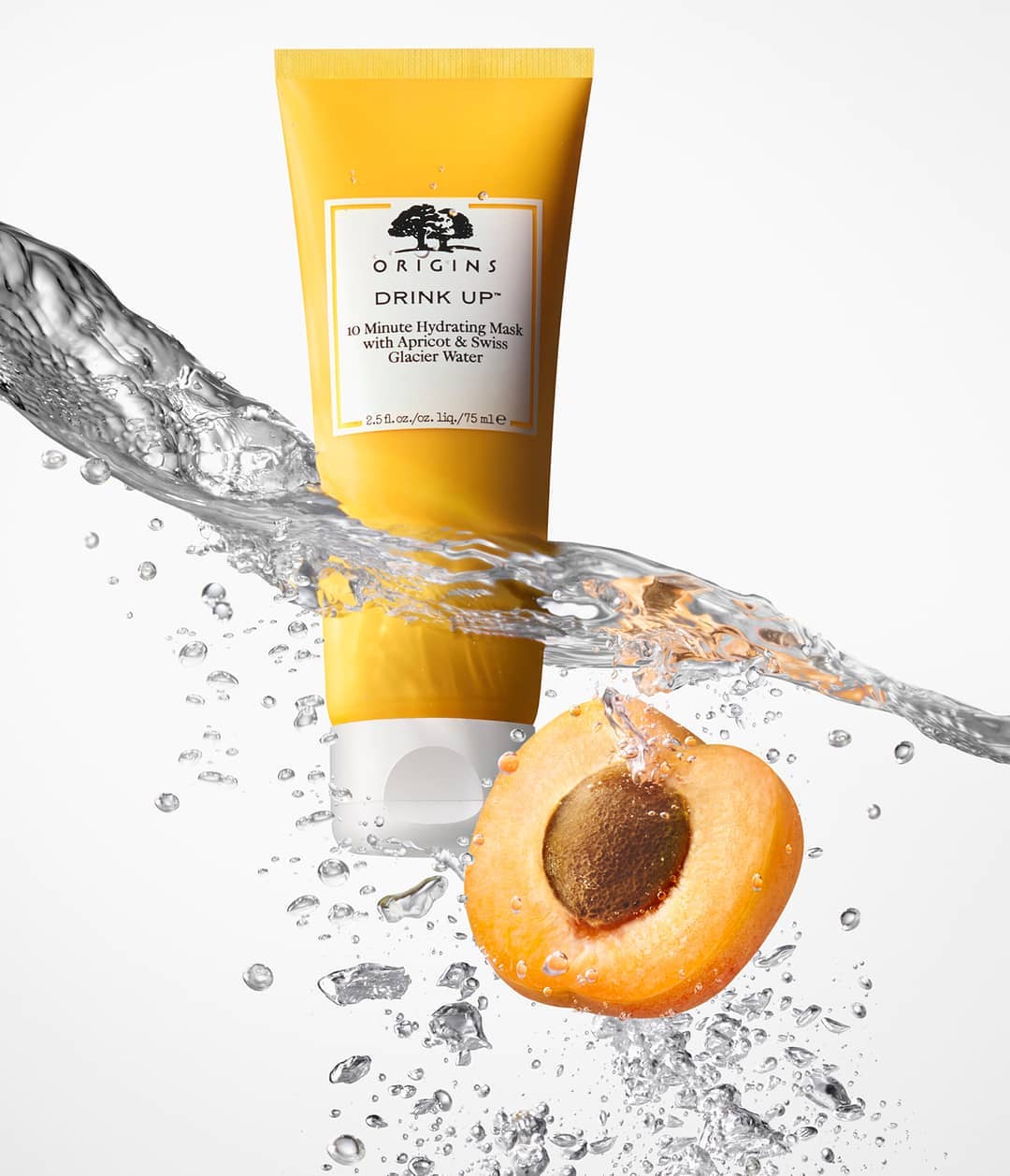 This 10-minute mask helps with dryness, with moisture that lasts 24-hours! Infused with Apricots which contain Vitamin A and E that help with absorption and moisture, along with Swiss Glacier Water which is said to be the purest water there is — the water is mineral-rich and contains Hyaluronic Acid! ORIGINS Drink Up™ 10 Minute Hydrating Mask with Apricot & Swiss Glacier Water helps seal in moisture and tends to last quite a long while!
7. Summer Fridays Jet Lag Mask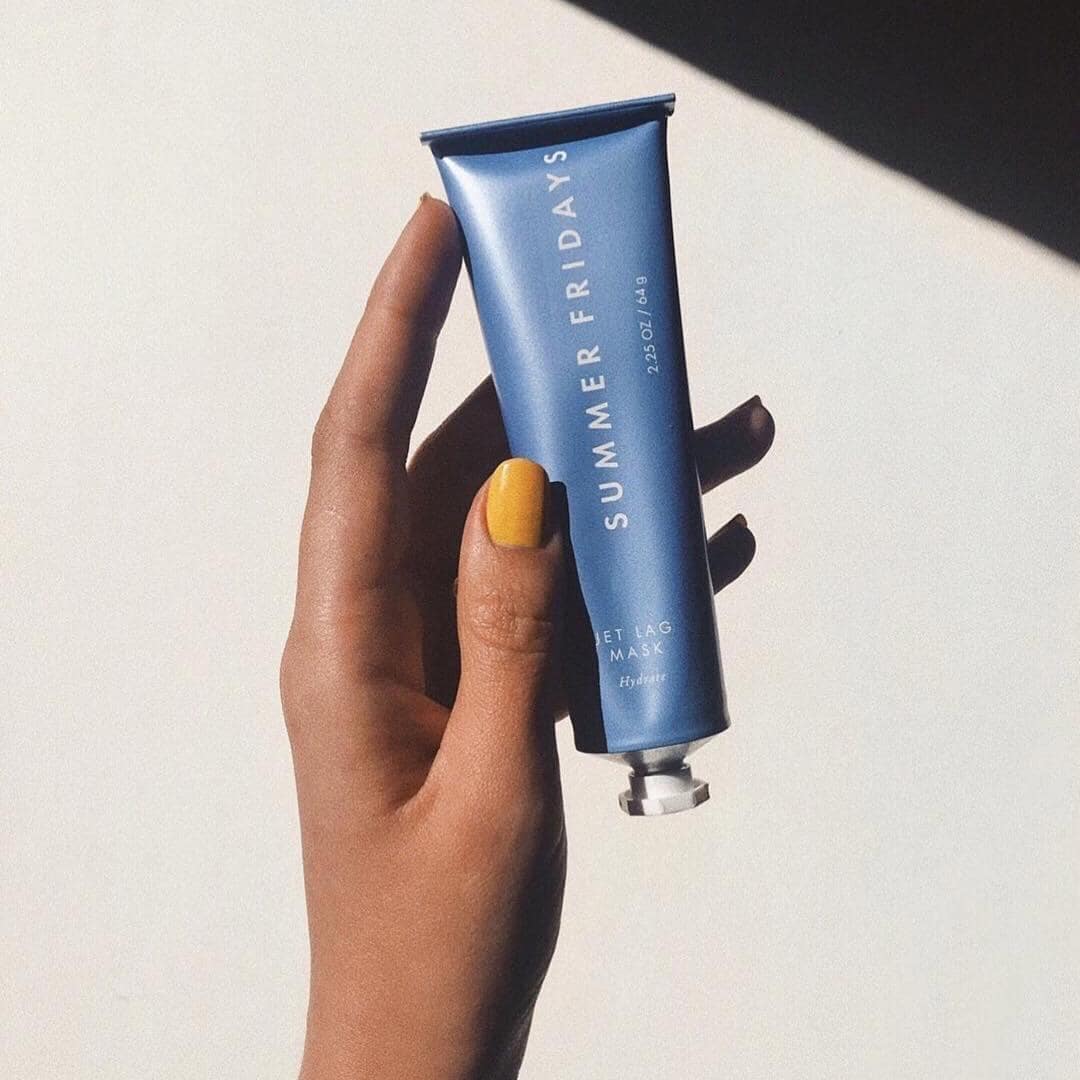 Traveling much? The Summer Fridays Jet Lag Mask is your best friend! This product delivers rich hydration for those with dry, disturbed skin. With antioxidants, ceramides, and vitamins which help with gentle exfoliation. The finish is ultra-dewy and lasts forever! This mask combats irritation and puffiness which are familiar with jet lag!
Whether you travel or not, upgrade your skincare to first-class with this rich face mask!
8. FARMACY Honey Potion Renewing Antioxidant Hydration Mask with Echinacea GreenEnvy™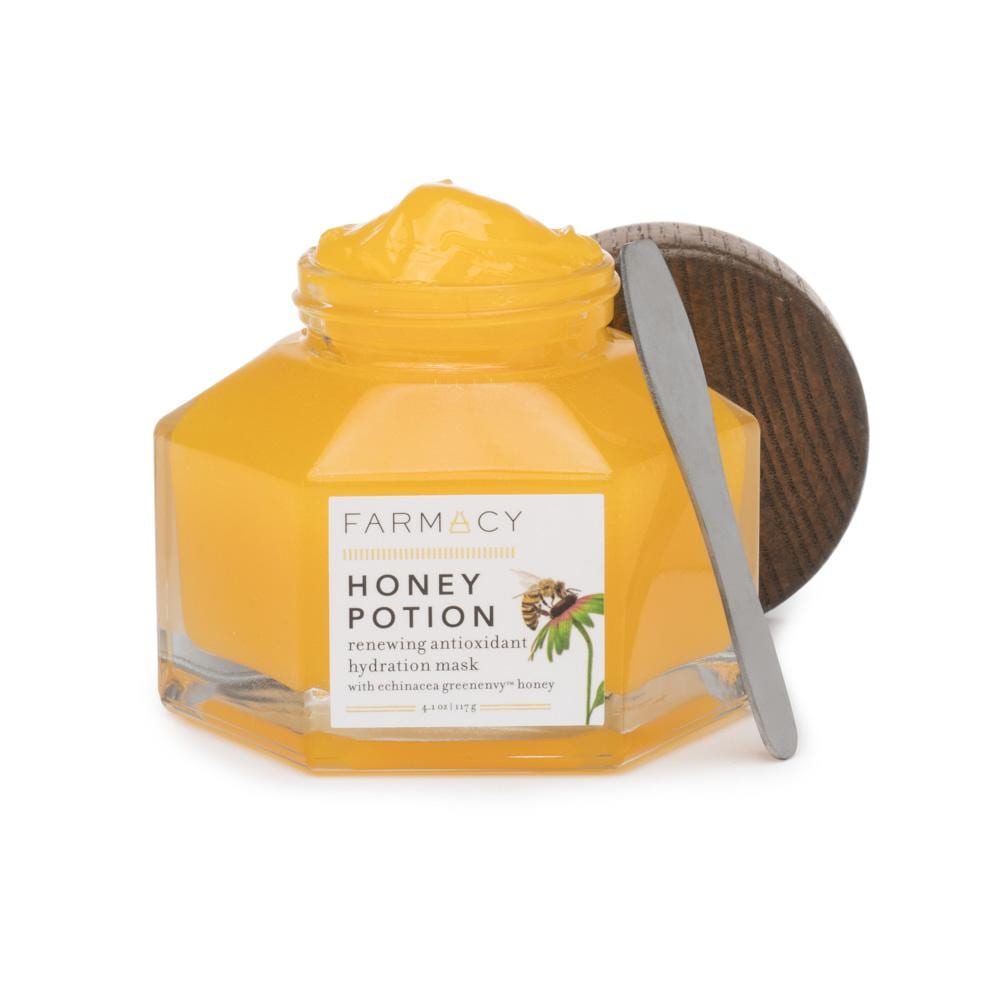 Infamous for its humectant properties, this antioxidant-rich formula leaves skin feeling hydrated and looking radiant! The Proprietary Honey Blend delivers the nourishment and moisture that skin needs. Glycerin has properties which help lock in moisture and with Vitamin B, this product helps the skin feel moistened and plump! 100% of women noticed a more youthful, radiant appearance.
Formulated without Sulfates SLS and SLES, parabens, formaldehyde, formaldehyde-releasing agents, phthalates, mineral oil, retinyl palmitate, oxybenzone, coal tar, hydroquinone, triclosan, triclocarban.
9. DR. BRANDT SKINCARE Hydro Biotic™ Recovery Sleeping Mask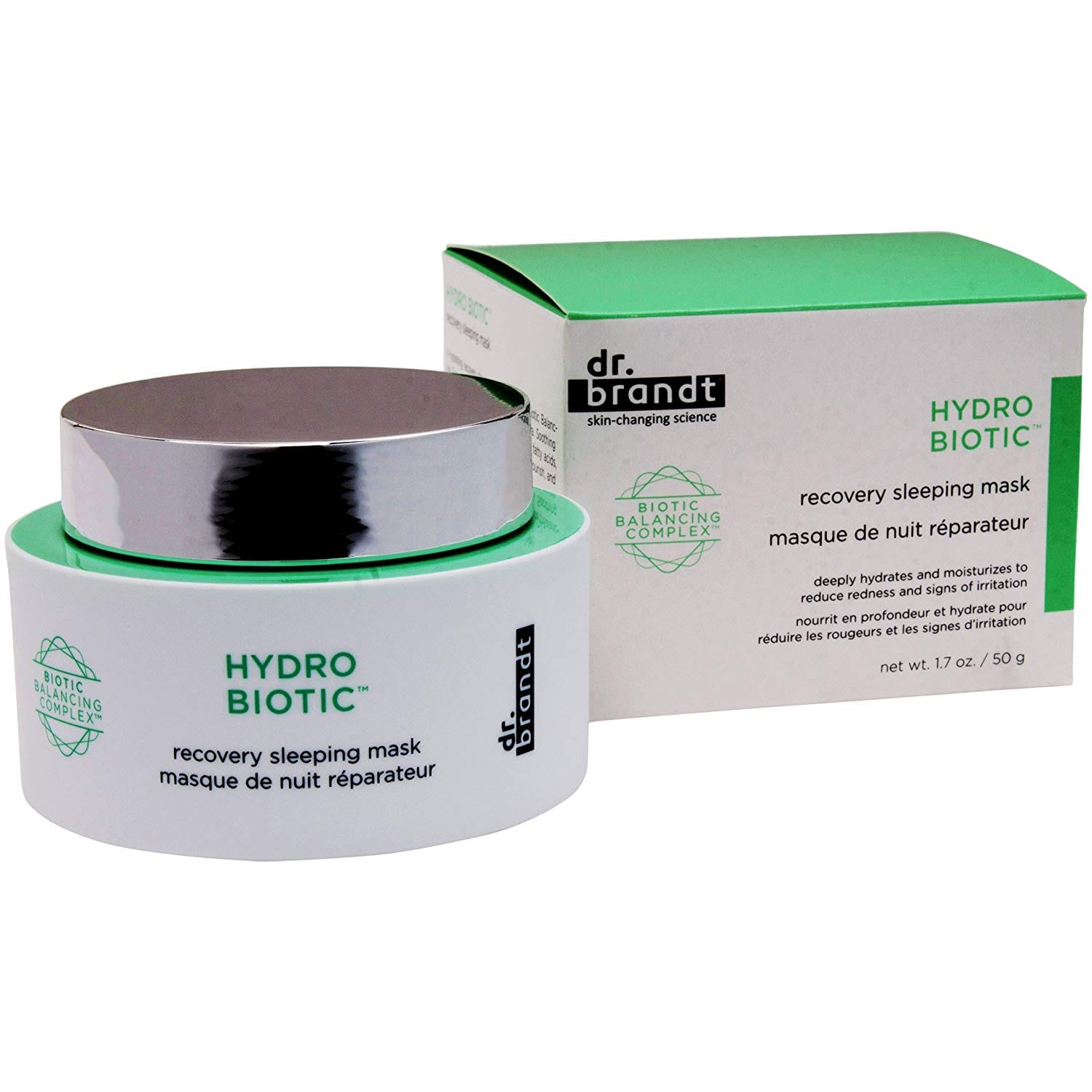 This product is different than most; the Biotic Balancing Complex helps to balance the natural flora of the face! Neat right? I've never heard that, but it sounds good! Infused with oligosaccharide and yogurt powder that improves skins pH levels, along with lactococcus ferment lysate that helps skin integrity. An intense hydrating blend of ceramides, fatty acids, soothing actives, and tamarindo extract also works to replenish dry skin in 24 hours while maintaining the skin barrier to prevent moisture loss.
The antioxidant tri-blend composed of manuka honey and tea extracts that protects the skin against environmental stressors! A mouthful of properties, worth a try!
10. KORRES Wild Rose + Vitamin C Advanced Brightening Sleeping Facial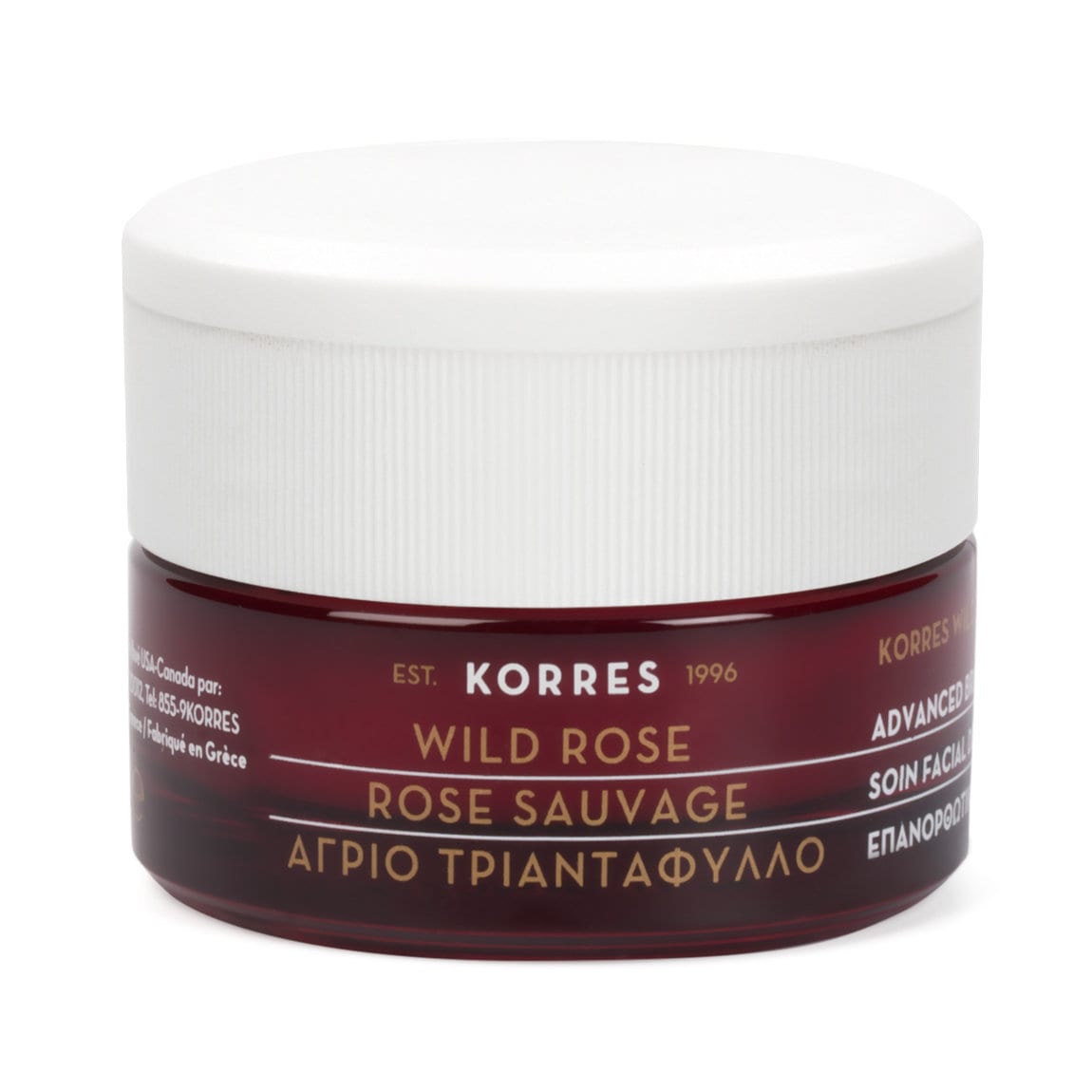 This wild rose facial provides a luxurious silky smooth face within minutes of applications. It contains a generous amount of wild rose oil, boosted with stabilized super vitamin C, turmeric extract, and hyaluronic acid, for the ultimate moisture! Also, this sleeping mask helps fight early signs of aging and promotes elasticity!
An overnight mask that will have you waking up with baby-smooth skin!