Liquid lipstick may be trendy, but applying them can be one bag of a trick! Sometimes it might be felt that the lipstick does not last long, therefore, here is something you wouldn't wanna miss. There are some mistakes which one inevitably makes, here is a list of these and a tip on how to correct them rendering a look of gorgeousness.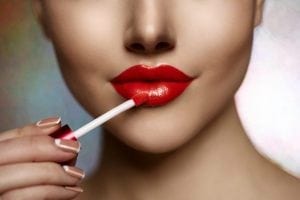 Exfoliation:
This is the basic step and also a mandatory one. Before applying your lipstick, in order for it to stay and not flake out of your lip lines, exfoliate. This gets rid of the dead cells since a liquid lipstick tends to dry your lips out.
Skipping lip balms:
After exfoliation, your lips dry out and they need hydration. Therefore, it becomes necessary to use lip balm before using liquid lipstick.
Don't Avoid Lip pencils: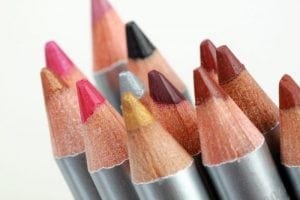 Some of us don't use lipsticks, we might think it over does the lip makeup, but actually it is very important. They actually make a huge difference. Using the lip pencil of the correct shade not only defines your lip boundaries but also protects it from bleeding and feathering.
Not Setting with powder:
You might use the usual way of setting you lipstick, rubbing your lips together. When it comes to liquid lipsticks, it is advised to use sufficient amount of setting powder for the same. This not also absorbs the extra moisture but also keeps it longer for hour.
Gloss For Setting: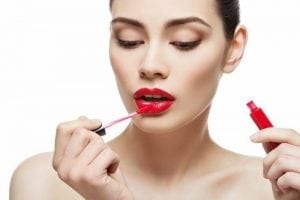 Some of us may also use gloss to set our lipstick, it only feathers your liquid lipstick and makes it more uneven.
Layer different Products:
Using a single product for your lips is best advised since it gives an appropriate look. If one layers their lips with different products, it flakes them up!
Multiple layers:
While applying liquid lipstick, make sure to use a single coat and a single swipe. When one uses multiple layers, the lipstick starts flaking out. You can achieve opaque pigmentation in just one go!
Rubbing your lips: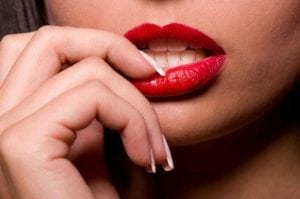 '
Make sure you do not rub your lips together because it is going to spoil your look. It makes your lips dry out faster and lips will start looking flattered and chipped.
Not applying in the right order:
As told above, applying lipstick on both the lips and rubbing them together is a no-go. Apply lipstick on the lower lip and press them together. Since liquid lipsticks are highly pigmented it is best advised to follow the right order!