Trim your Eyebrows at the comfort of your home!
There are many women out there, who ignore visiting the parlor and trimming their eyebrows on a regular basis, simply because they cannot tolerate the pain, the burning sensation and the redness that occurs due to threading.
Are you scared of threading the eyebrows? Then don't be!
Here are the few steps that you can follow to trim your eyebrows, right at the comfort of your home.
1.Pick all the tools required:
Before you begin trimming your brows, ensure that you have the tweezers, a brow comb, a brow pencil, hair removing cream and a towel to wipe handy.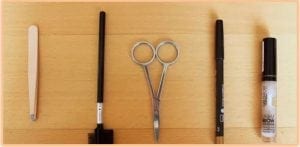 2.Outline your eyebrows:
Brush up your scattered eyebrows evenly with the help of a brow comb. Then, with the help of an eyebrow pencil; draw an outline of the desired shape on your eyebrows.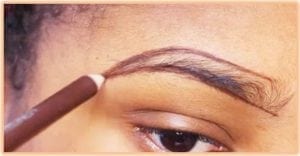 3.Apply Hair Removal Cream:
Once you draw an outline, apply hair removal cream outside this outlined shape using a brush. Ensure that you do not apply any cream inside the outlined shape that you've drawn. Apply the cream on all the sides of the eyebrow, including the middle portion which connects to the nose bridge.
Repeat this step on the other eyebrow as well. Leave it as is for 5 minutes.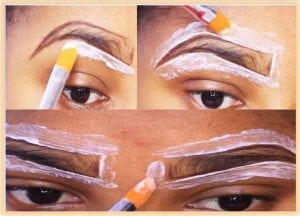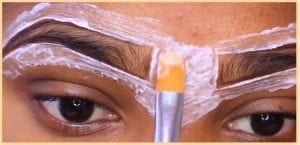 4.Remove the Hair Removal Cream:
Wipe out the hair removal cream gently using a cotton towel. Wipe through the outlined shape.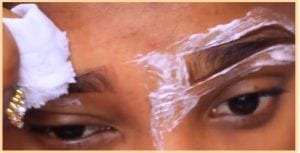 5.Use the tweezers
After removing the cream, Use the tweezers to pull out any remaining tiny bits of hair around the eyebrows. As the hair removing cream numbs the area of application and makes the hair loosened, it is easy to pluck out the hair without much pain. If you do not have tweezers handy, you can use scissors instead!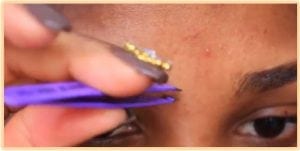 6.Use the brow comb
Use the brow comb to shape up and align your brow hair evenly.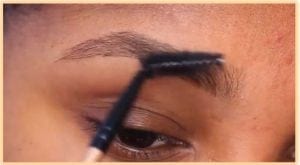 7.Finally, All Set!
And now you are done with trimming your eyebrows, without having to visit parlor. No redness, No Pain, No burning sensation and No threading.Isn't this simply great?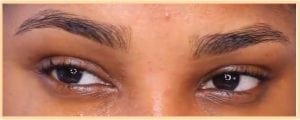 Go Ahead, Try it by yourself!
Source: https://trendcrown.co/now-you-dont-need-threading-to-get-the-perfect-eyebrows/
Authored by Rekha Harish