Just take 5 minutes to see how to fix holes in your jeans or other garments, how to button tight pants and jeans, how to remove sweat or makeup stains from your favorite white shirts…and more.
1.How To Repair An Underwire Bra: Follow this trick to fix a broken underwire bra and extend the life of your favorite bra just a little bit longer.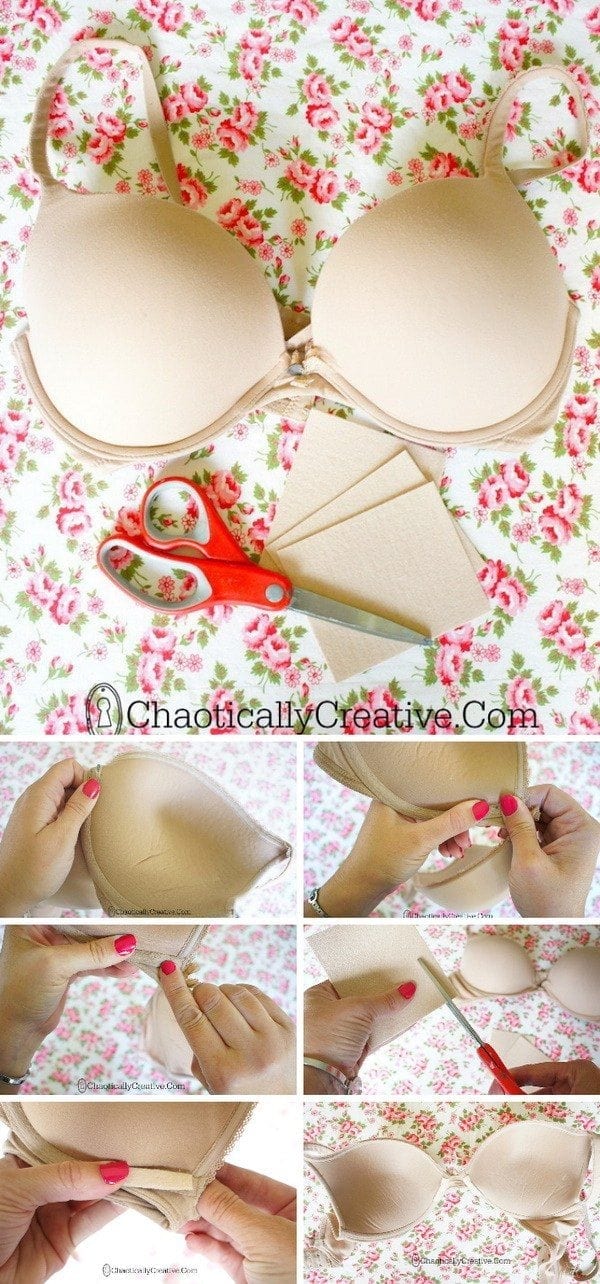 2.Life Hack: How To Button Tight Pants with a Hair Tie: If you have ever bothered by your tight pants or jeans, you will be happy to meet this genius life hack. Just buttoning tight pants with an elastic hair tie will make things much easier! See DIY instructions

3.How to Make the Waist Bigger on Jeans: Never throwing out jeans that are too small in the waist, you can try this easy sewing hack to adjust the waistband size. Full tutorial

4.How to Remove Makeup Stains from Clothes: Makeup stains can be removed with the right solutions and with a little patience. Here is a creative way to remove the most common makeup stains for your inspiration. Get the full details and instructions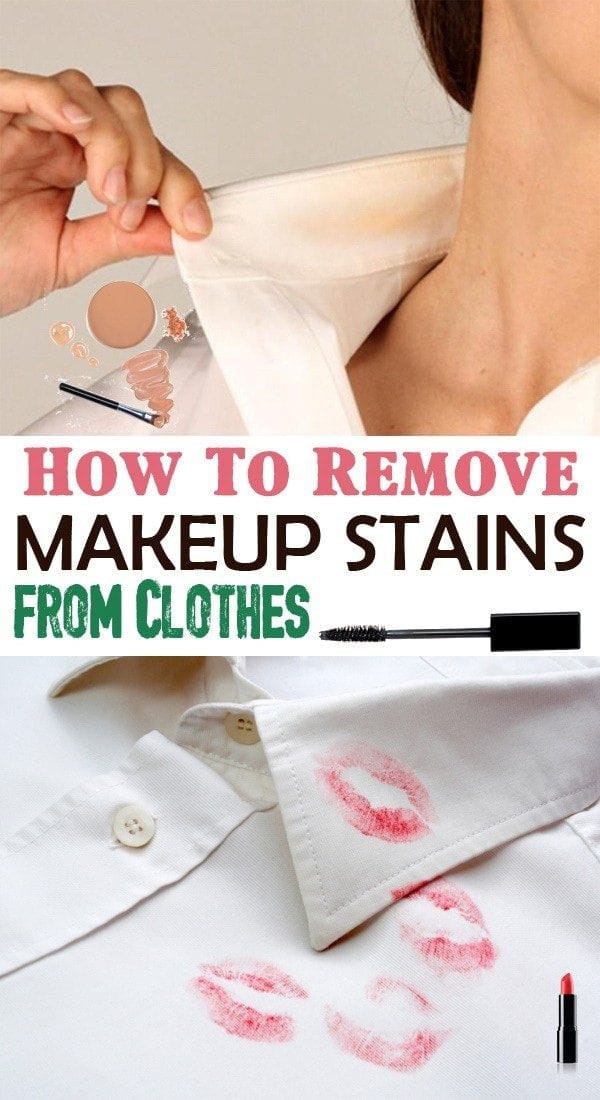 5.How To Tuck Your Jeans Into Boots: Here is a nice and creative little trick to tuck those non-skinny jeans into your boots easily.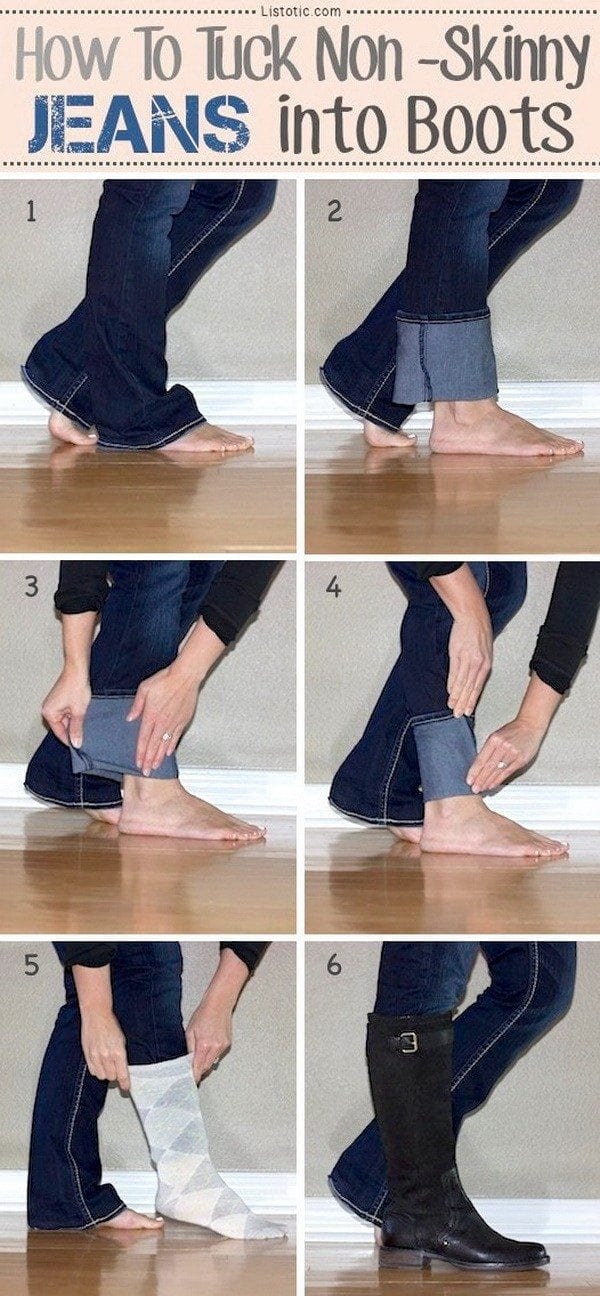 6.Remove the Dreaded Pilling From Your Clothes: It is so annoying when your favorite sweaters are covered in those dreaded pills. But don't worry. Here is a genius trick to show you how to easily get the pills off your sweater and let them look like new again. DIY instructions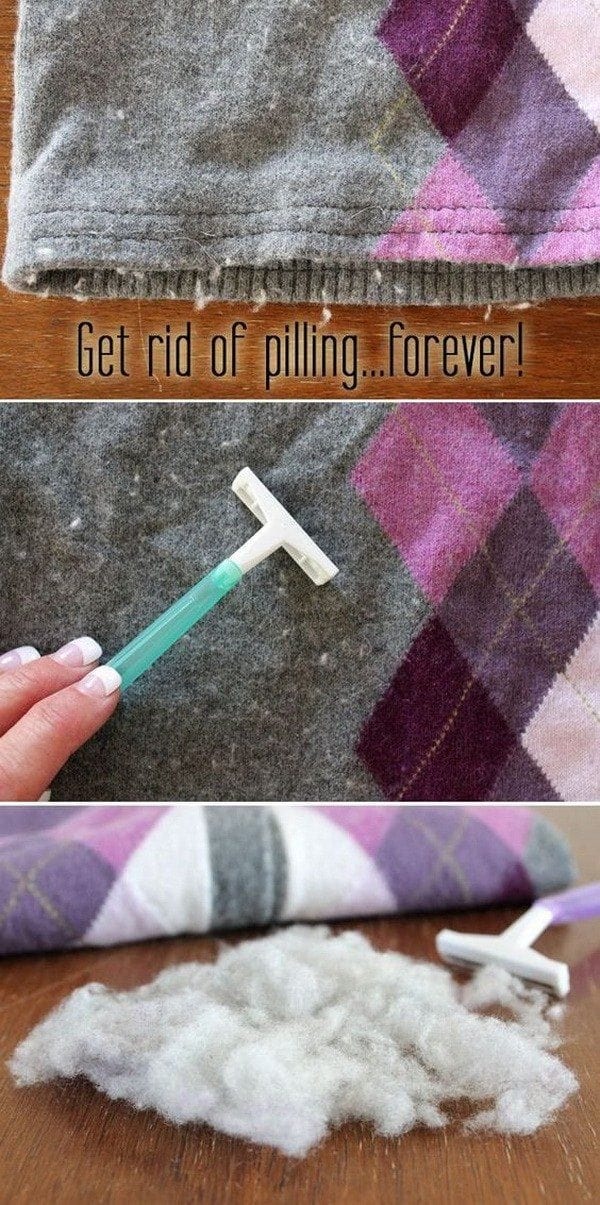 7.How to Remove Sweat Stains From White Shirts: Here is a creative way to remove those unsightly sweat stains from your crisp white dress shirt with natural ingredients you have in your kitchen.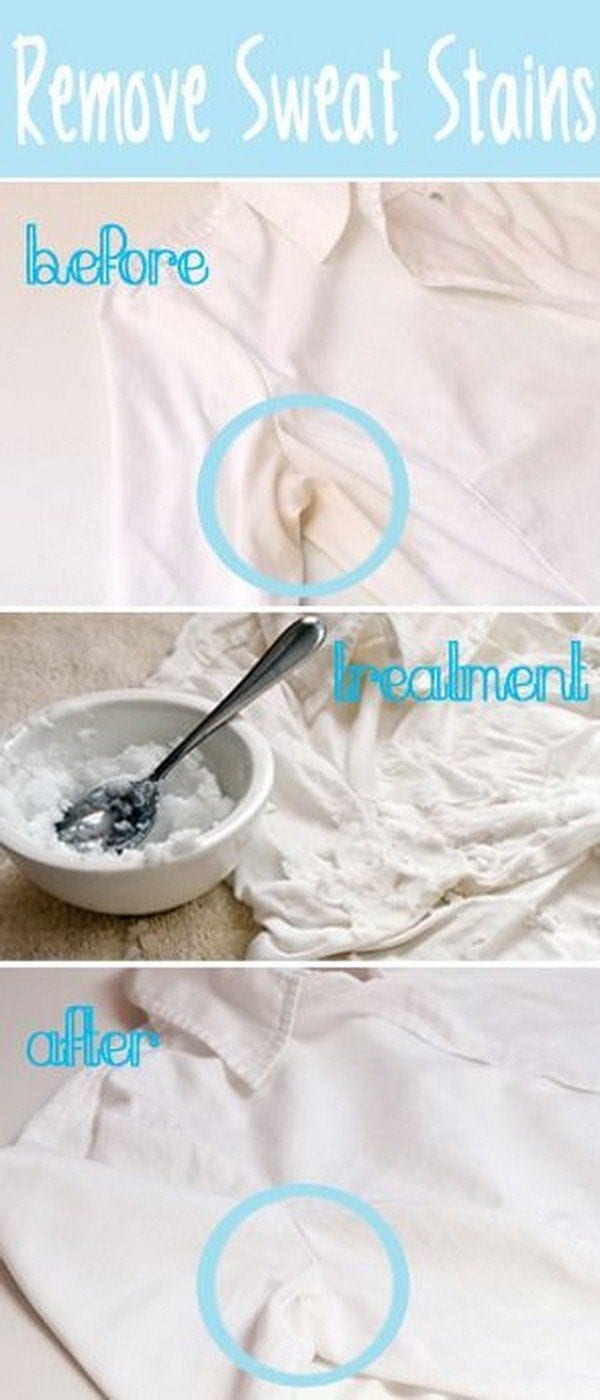 8.Homemade Wrinkle Release Spray: This spray is easy and cheap to make at home and helps a lot to eliminate wrinkles without ironing!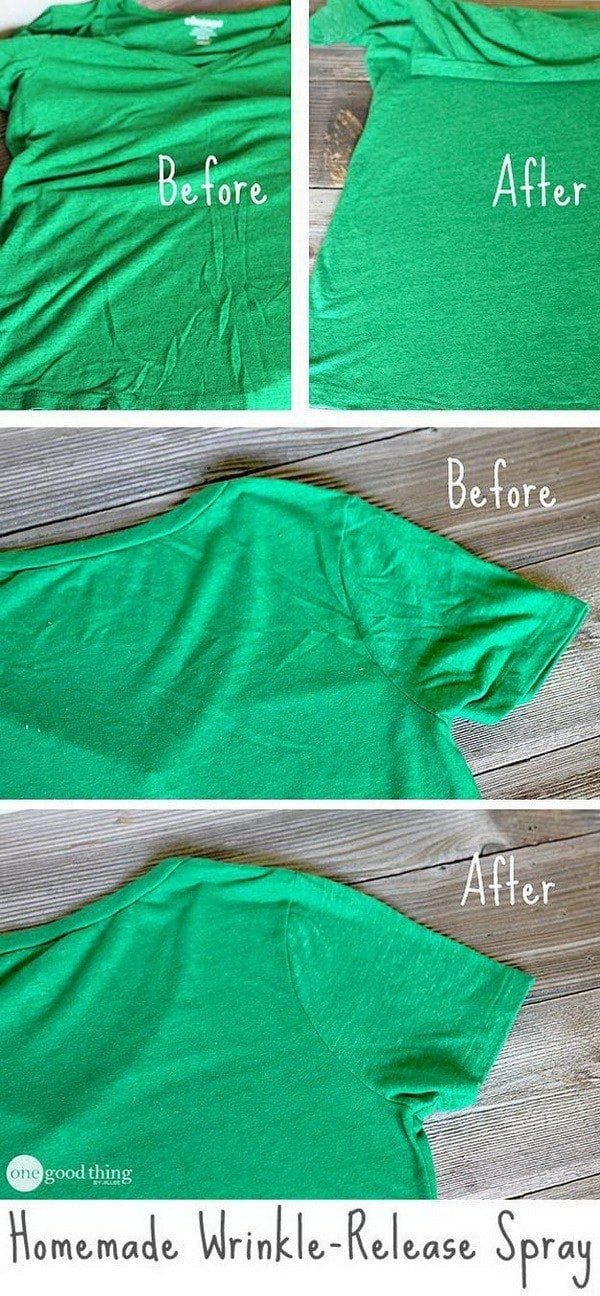 9.How To Repair A Frayed Shirt Collar: See how to repair a frayed shirt collar with the directions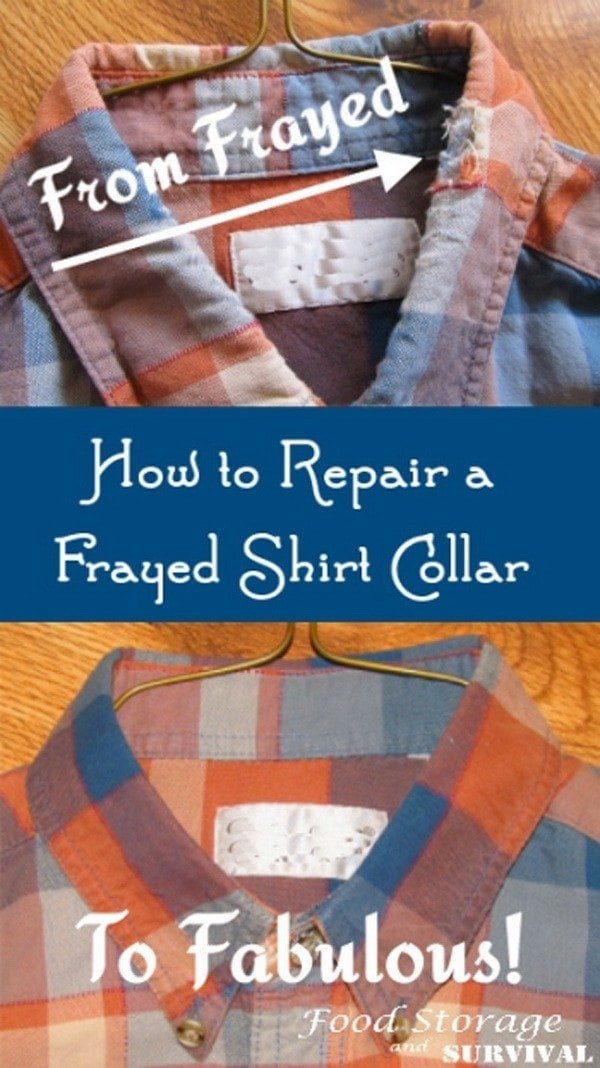 10.An Easy Way To Fix Holes In Your Jeans And Other Garments: A creative sewing hack to fix holes in your jeans or other garments. This technique can be applied to any garment, fabric, or hole size.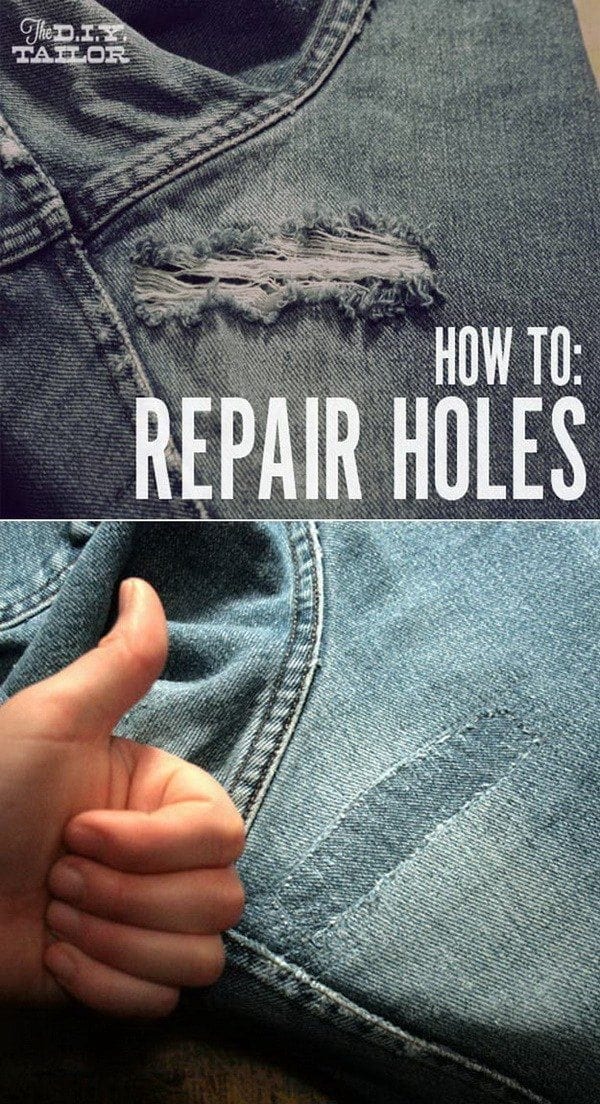 11.How to Eliminate Button Gaps with Double Sided Tape: Never bothered by the button gaps with this easy clothing hack.

12.Stretch Your Shoes in the Freezer: Fill two plastic baggies with water and put them into the toe box. Then place them into the shoes overnight. It can help break in new pumps that pinch in the toes.

13.DIY No Sew Cardigan: If you have a sweater that no longer fits, don't just throw it away! Turn it into a cardigan! It is easy and quick to hack with no sewing!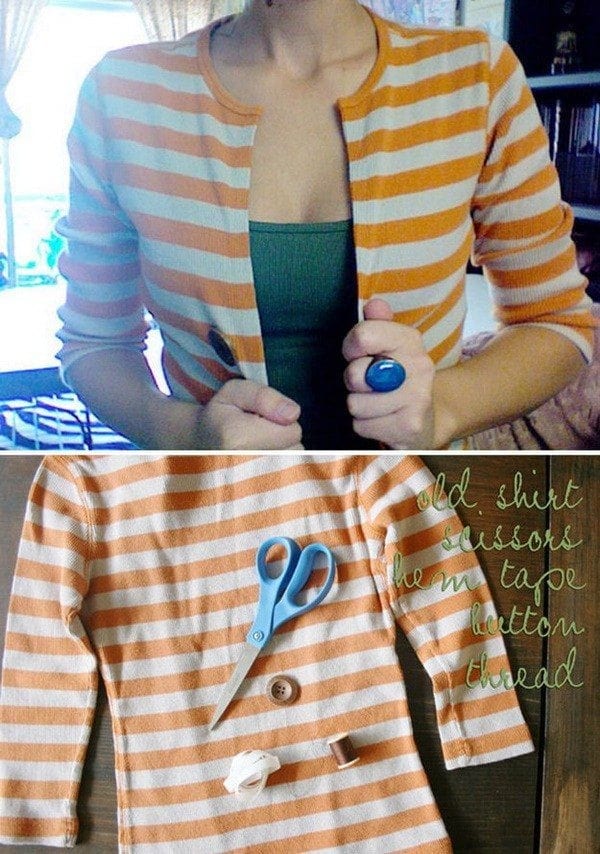 14.How to Remove Chewing Gum from Jeans Easily: It is so annoying to have chewing gum stuck to your favorite jeans. But don't worry, here is a creative way to remove the chewing gum from your clothes with ice cubes easily!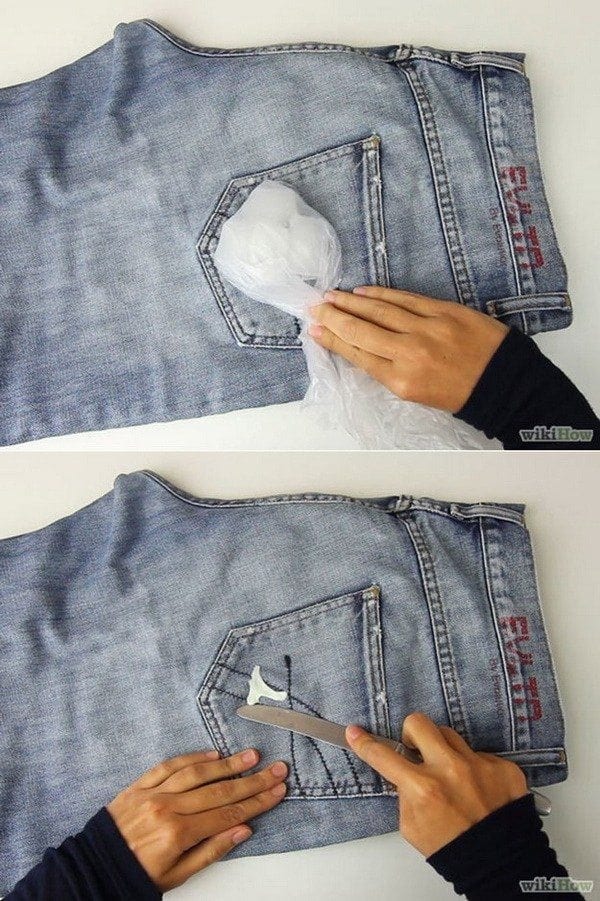 15.Quick Tip for How To Remove Deodorant Stains: Deodorant stains are the worst and ruin your look. Don't worry, here we have an easy deodorant removing hack to eliminate the white with just a few swipes with a piece of fabric for this easy fix! See the detailed instructions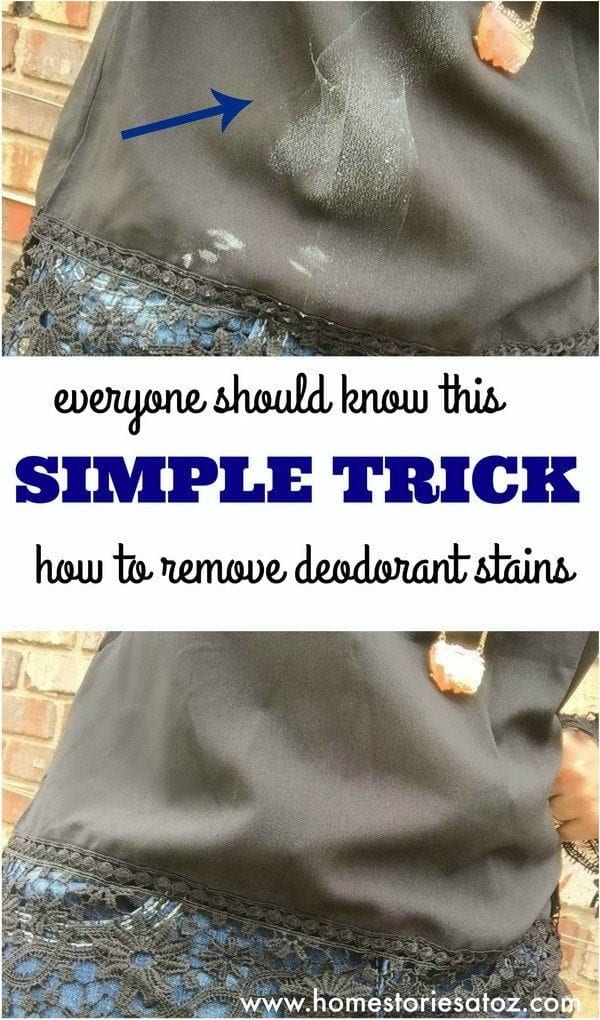 16.Using Vinegar in the Laundry to Whiten Whites: See how to use a natural cleaner to brighten dingy white socks and clothes

17.Dewrinkle Clothes Quickly with Ice Cubes: Still find ways to deal with the wrinkled clothes? Just throw a couple of ice cubes in your dryer together with wrinkled clothing for about 15 minutes. As the heat from your dryer melts the ice cubes, steam is released to help rid your clothes of wrinkles.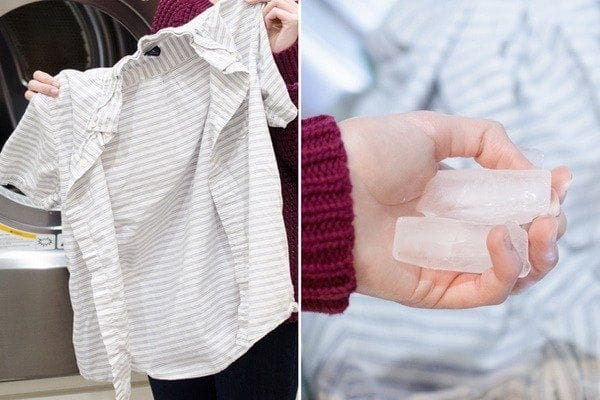 Creative Ways to Tie Your Neck Scarves: Try these tips and ways to tie your neck scarves differently and beautifully this winter. Instructions 
19.Get rid of Armpit Stains with Lemon Juice and Baking Soda: Lemon juice and baking soda together work best to get rid of armpit stains! A genius life saving cleaning hack for summer days.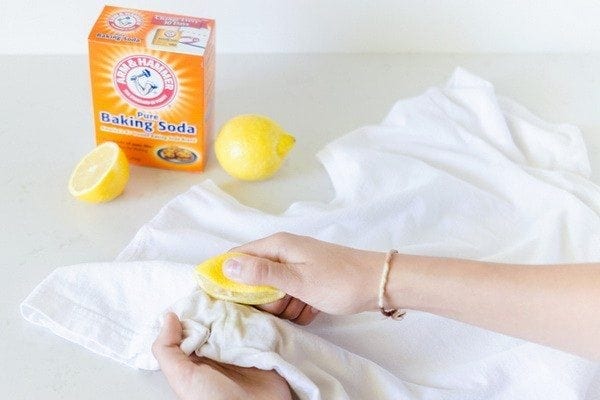 20.Hide Your Bra Straps With Paper Clip: Easily convert your bra to a racer-back top or to hide straps that keep poking out from sleeveless tops using a paper clip.