We now longer turn to make up only fir parties or special occasions, it has become a part of our everyday routine. Some of us even skip it at times because it takes time. Well, here is what you should know, one does not simply take a lot of time for make up now. You can ace your make up within few minutes with the help of some of the tips and tricks enlisted below. Use them in your routine and save a lot of time for yourselves.
1. Outline With Pencil Eyeliner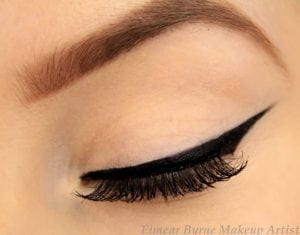 Applying eyeliner requires precision which takes up a lot of your time, mainly when you use a liquid eyeliner. You should use pencil eyeliner for making the flick and then fill in with liquid one.
2. Add Volume To Lashes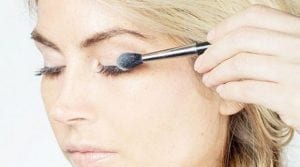 In order to make your lashes look voluminous, dab baby powder in between mascara application. First apply mascara and dust baby powder with the help of eye brush. Then again apply mascara.
3. Use Mascara as Eyeliner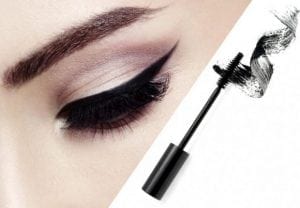 You don't have to panic if you do not have eyeliner around. You can apply Mascara as an eyeliner using the eyeliner brush.
4. Cat Eyeliner in Easy Steps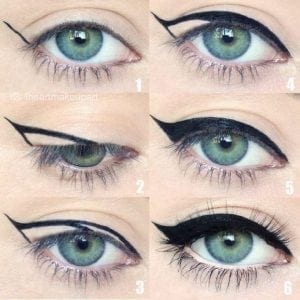 You are six steps away for a perfect cat eye. Follow your lash line with eye pencil, use liquid eyeliner to define eyelash, Swipe across the line creating a flick. Create triangle and fill it in and there you go.
5. Get Fuller Lips With Toothbrush.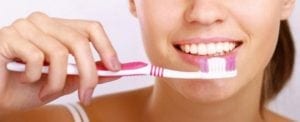 When you brush on your lips, you do away with the dead skin and enhance blood circulation. This will make them look fresh and popped out!
6. Revive Mascara!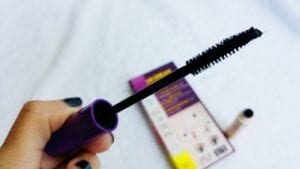 Stop, don't throw away the mascara you think has dried out and is no longer of any use. You can bring it back to life by adding few drops of warm water and shaking it well. You can add saline water as well and restore it!
7. Use Lipstick As Rouge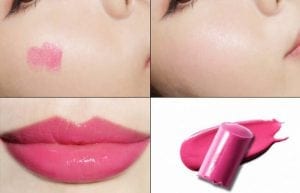 You can use lipstick in substitution for a blush. Apply it on your cheeks and blend it well.
8. Exfoliate Face With Sponge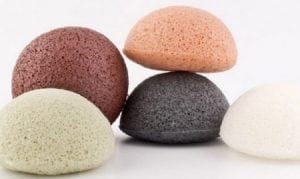 In order to clean your pores and better exfoliation, you can use Konjec sponge and get clear skin.
9. Pop Up Your Eye Shadows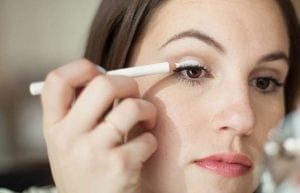 In order to make your eye shadow look more appealing, use white eye shadow as a base.
10. Make your Lipstick Last Longer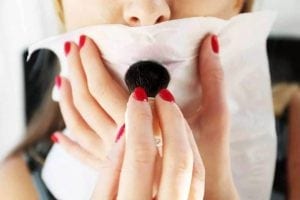 After applying lipstick, put a tissue on your lips and durst powder over it. This will make your lipstick to not go away easily.