Be it verbally or non-verbally, lips do play a very crucial role in the lives of ours. So, we should definitely take care of our lips in order to make it more attractive, supple and soft.
Below are some tips in which ways you can do so!
You can scrub your lips by mixing a mixture of one teaspoon of avocado oil, olive oil or sweet almond oil with one tablespoon of sugar plus one tablespoon of honey and also by mixing Vaseline or coconut oil in it.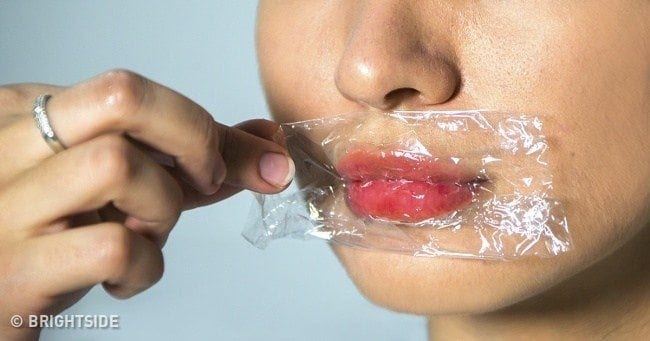 In order to get softer, smoother lips you have to apply Vaseline on your lips and then scrub your lips with the help of a toothbrush. This method will remove all the dead cells of the lips and will make it lipstick ready.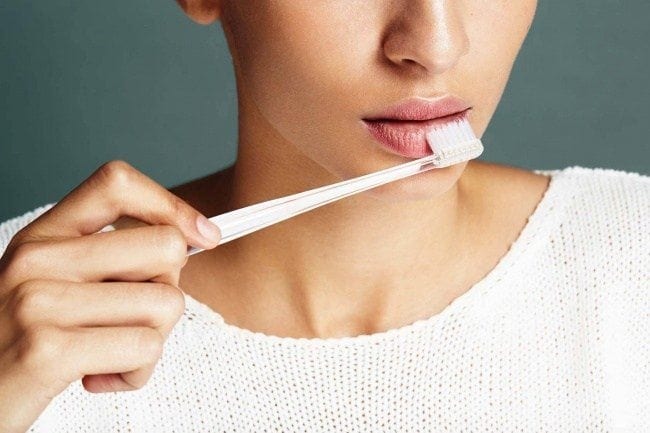 In order to make an even tone of your lips, apply concealer on your lips, then outline your lips with the help of a lip-liner and then fill your lips with the help of a lip color. The concealer makes the lipstick last longer on your lips.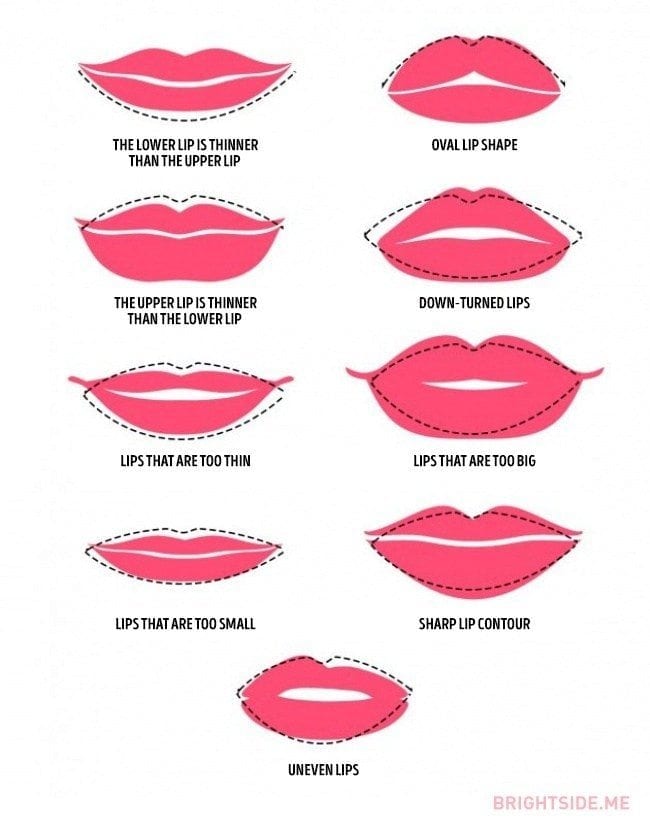 After applying the lip liner and the lipstick, you should go for blending the colors in the middle of the lips so that it gives a perfect shade and the lips look stunning and beautiful.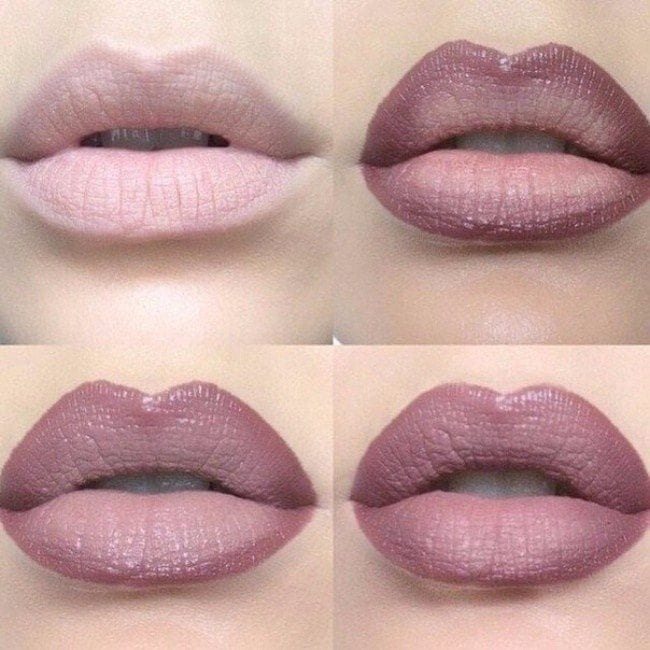 PROPERLY DEFINING THE LIP OUTLINE
In case you do not get a proper outline or a proper shape with the lipliner, go for applying the concealer as shown in the pictures below, this will give a great shade to your lips.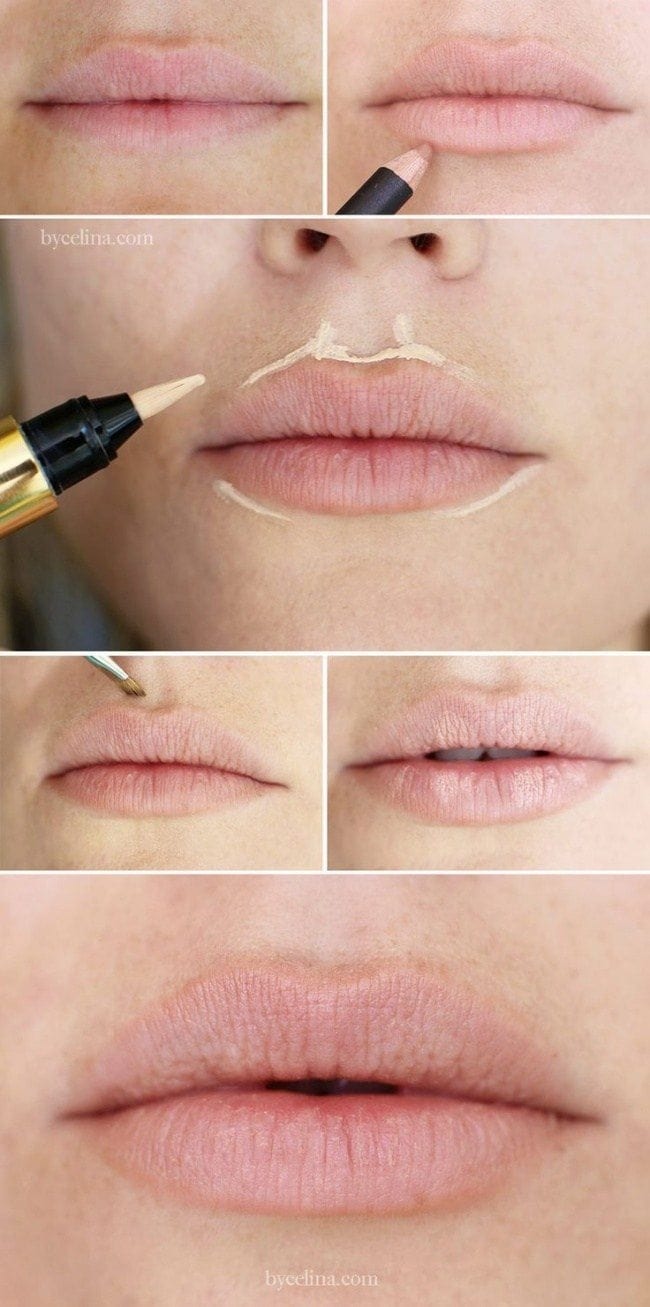 What you have to do in order to get fuller lips is outline your lips with a lipliner a bit more than the natural outline and then apply some concealer in the middle of your lips.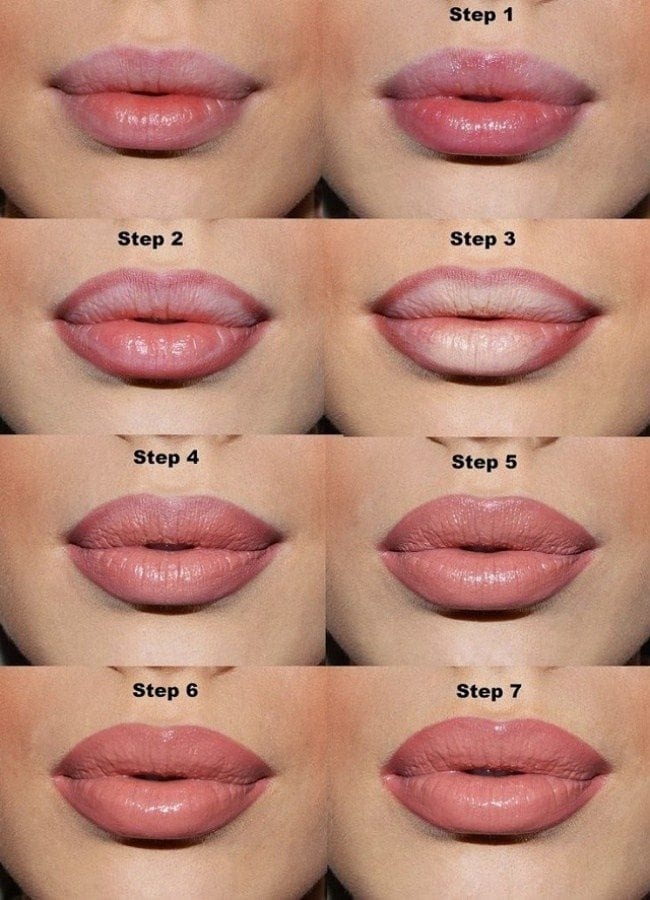 Always try lipsticks before buying them. Do check that it looks good on you or not. Never judge a lip color by seeing it on someone else's lips, in this way you can't judge. Choose the right and perfect shade by following the guidelines as given in the picture.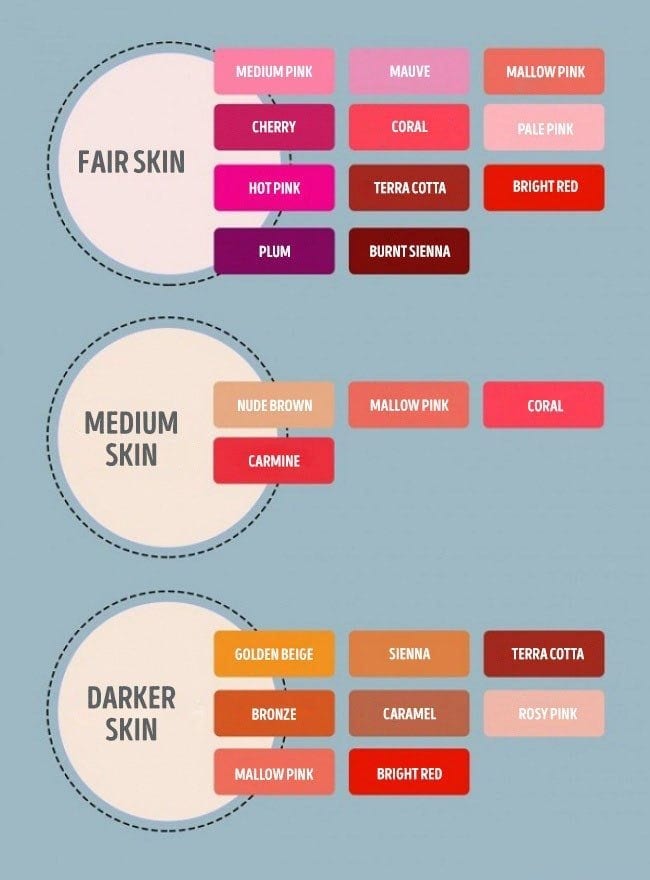 In order to get a neat and clean lip shade, always match your lipliner with the lipstick you will be using. For perfect lips, make a cross at your cupid's Bow and then apply lipstick on your lips as per the liner is done.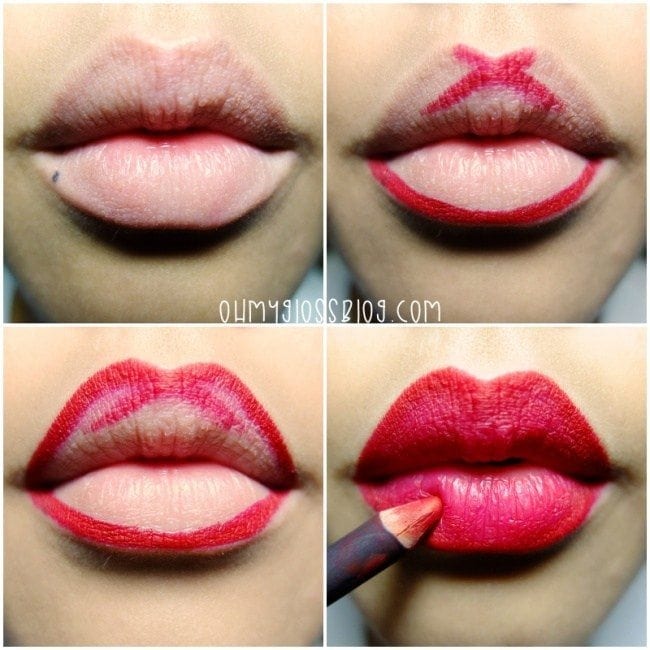 PUTTING AN ACCENT IN THE MIDDLE
In order to make your lips look delicate and tender, go for applying some concealer on your lips at first, and then apply some shade which is bold in the center of your lips and then smudge it along the edges.