Make up is an art which helps one to look like the best version of themselves. It is very important to the ladies to ace at their make up and be a pro at it. It is no easy game. Here are certain important tips and tricks you can take note of, application of which will help you out in getting any look you desire.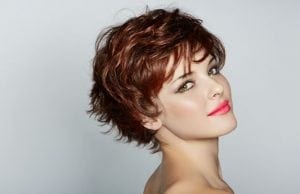 1. Wise Mascara Application.
When one applies mascara, some problems are bound to occur. How the dark spots under our eyes and over our eye lids are a bummer. You might hastily end up brushing it away which is no less than a blunder as it ruins the base, which is supposed to be foundation. The easy solution for all of this is to use a spoon just above and just under your eyes.
2. Proper Blush Application.
We all turn to using a blush when we have had our long day and our face is appearing to be dull, or when it is just the weather that disappoints. Finding the most expensive blush is not the tip here, to get rid of the dullness, see below!
3. Those Big Wide Open Eyes.
Sometimes so it happens that you feel tired and the effect is visible on your eyes, and they do not open as much as they usually do. But here we are with a tip which will help you make them wide and open. Just put some white on your lower lid and do the eye make as you usually do.
4. How Can I Remove The Annoying Shininess!
Some of the girls often suffer because they fail to hide the shiny and greasy look which comes natural to their skin. They apply a lot of make up to overcome this but they sometimes fail. Here is an advice for them. Apply powder on your face evenly and then apply one shade lighter on the T-zone and problematic areas.
5. Special Tip For Women With Glasses
The girls who wear specs often have problems as to how their eyes are becoming an undermined feature of their face. But you can make your eyes look amazing with this hack, just choose an eyeliner of your favourite colour and cover your lower lash line with it. Use a black eyeliner for the upper eyelid and there you go!
Make sure to comment and tell us your favourite makeup tricks too!