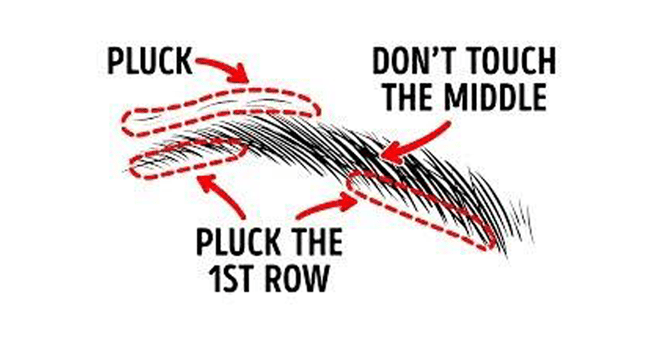 Eyebrows are considered to be the most prominent feature of the face. And help in making your face giving an elegant look. Women modify their eyebrows by many ways and one of them is plucking eyebrows but while plucking women encounter few mistakes which destroys the whole shape of the eyebrows as they do not notice particular things about their eyebrows, for instance, the thickness and natural shape of the eyebrow. Here are few tips to get perfect shape of the eyebrows.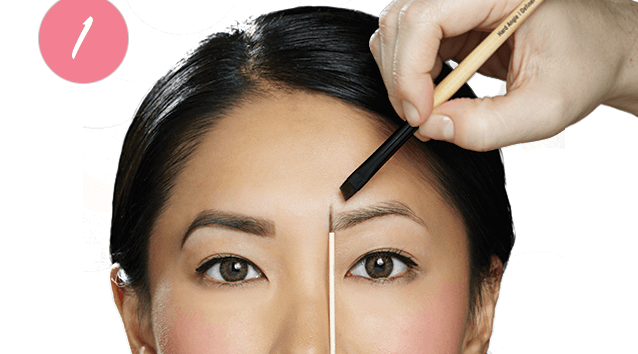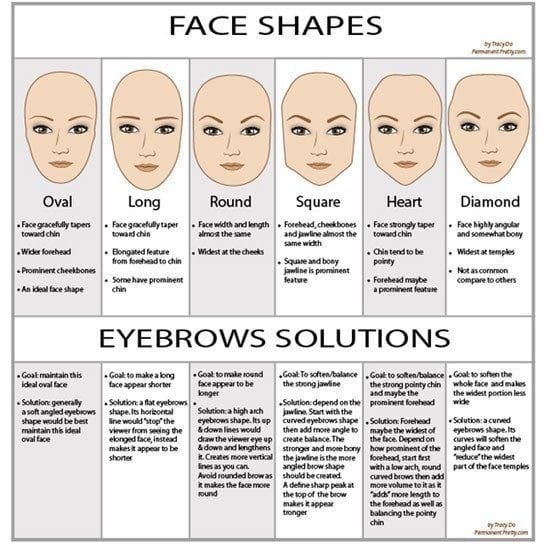 Before you start
To get a perfect eyebrow shape first your eyebrows should be fully grown and thick. Due to some hormonal change, some people have thin eyebrows so they can improve the growth of their eyebrows by applying castor oil, coconut oil, olive oil, almond oil or mustard oil over them from time to time for faster and proper growth of the eyebrows. One can massage eyebrows using particular oil for 5-6 minutes before going to bed, massaging oil can strengthen the hair follicles and contributes to faster growth of hair. Eating a proper diet which includes fish, raisins and soy products can be beneficial for thick eyebrows as they promote the quick growth of hair and make the hair follicles strong.
Find the perfect eyebrows shape for your face shape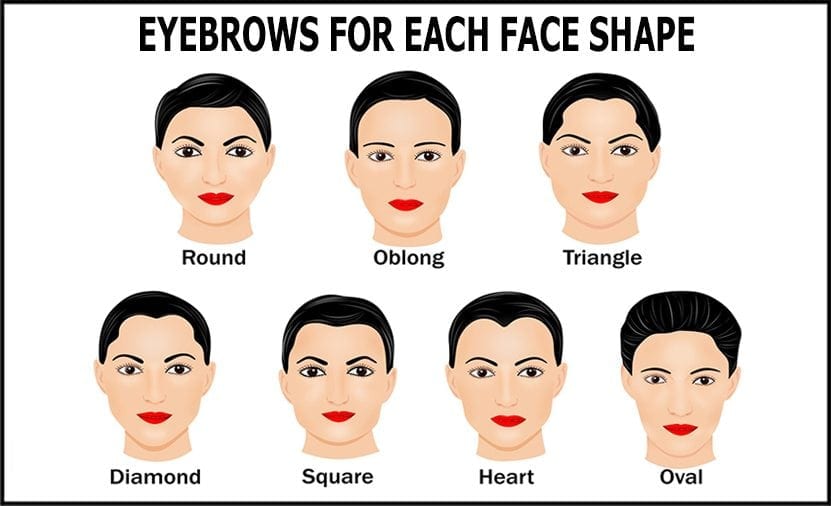 Not the same eyebrow suits every face as everyone has a different shape of their face so the shape that will suit their face could vary.
If you have round face then try the high arch eyebrows instead of the round one as it will make your face look chubby. High arch eyebrows could modify your looks without having to go through a great procedure.
Square face people should make their eyebrows a little bit curved and soft angled.
People with heart-shaped face have forehead as a prominent feature. A low arch eyebrow could create a natural look on their face whereas highly arched eyebrows can add length to their face
The perfect eyebrows for oval shaped faces are soft angled eyebrows. This soft angled eyebrow goes straight up and gently curves round at the top and down.

How to pluck the perfect eyebrows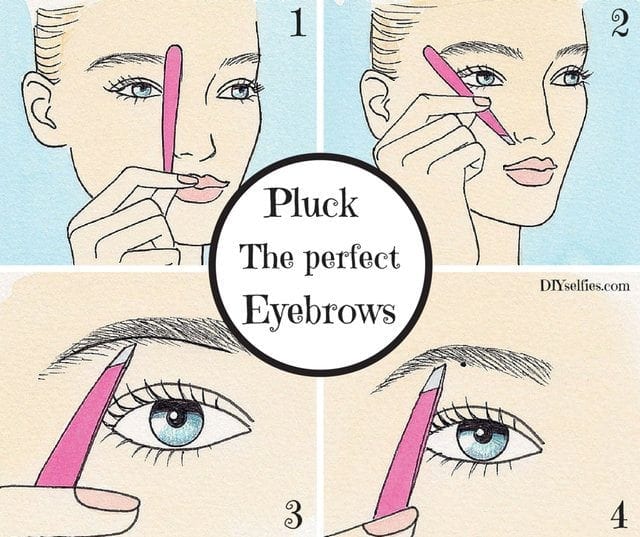 Plucking eyebrows for perfect shape is a tedious process as well as need much time and patience.  The plucking process is quite painful too. So here are few tips for little bit painless and perfect shaped eyebrows.
Choose your tweezers carefully. You can opt for a sharp and slanted style tweezers as they can also grab tiny hairs more easily and won't pinch your skin.
To reduce pain apply ice over your eyebrows or start the tweezing process after the warm water shower as it will soften the follicles and make it easy to pluck the hair.
Don't do over plucking and to avoid over plucking use regular mirror over the magnifying mirror. After plucking take a few steps backward and keep checking the shape and length of eyebrows.
Use eyebrow gel/ special comb to move the hair direction upward and trim the hair which sticks above the eyebrow line.
How to fill in eyebrows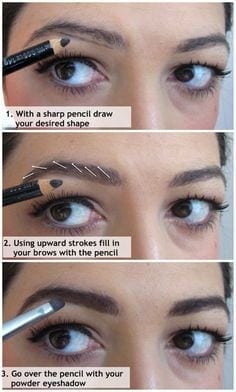 Filling of eyebrows can be done by using pencil, eyeshadow, and mascara. Before applying any of these over your eyebrows, always match the shape of them with your eyebrows they should be of the same color as if not, they will give you a dramatic look.
Before filling your eyebrows use eyebrow gel of eyebrow brush to move the hair in an upward direction and to hold their place for some time.
Then outline your eyebrow using eyebrow pencil, start from the bottom and inner corner of the eyebrow and then proceed as according to the shale of the eyebrow till you reach the outer corner of the eyebrow and then outline the upper part of the eyebrow and proceed as according to the shape of the eyebrow.
After the outlining process starts filling the part of the eyebrows which is left. Fill the part of the part of the eyebrows having shorter hair. You can use pencil, eyeshadow or mascara to fill the area.
Here is a short eyebrow makeup tutorial: